Home

A Sweet Focus
About this Vendor
Emotion and Joy and Enduring Quality
A Sweet Focus is based out of St Louis, MO and travels world wide. You can expect images full of emotion, joy and an enduring quality to last a lifetime. Photos are what matter, because they are the enduring, tangible memory of those we love. Visit A Sweet Focus website for specific package prices and details.
Details
Artistic, Classic, Documentary, Lifestyle, Vintage
Bridal Portraits, Day After Session, Engagement
Getting Engaged, Rehearsals + Parties, Wedding
Destination Wedding Packages, Destination Weddings, Digital Files, Online Proofing, Photo, Printed Enlargements, Printed Proofs, Second Shooter Available, Wedding Albums


Contact Info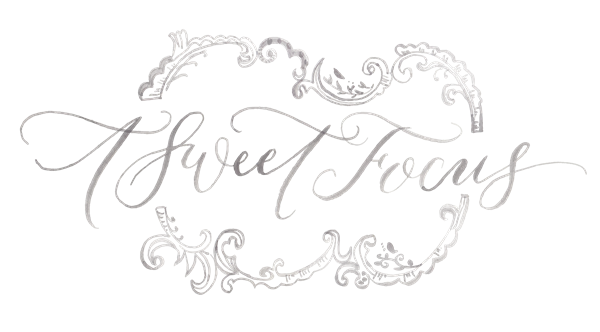 Reviewed on

1/28/2017
Katie S
I cannot stress the amount of love I have for Merinda. She's obviously an amazing photographer, and her work is flawless. It is impossible to narrow the photos from our wedding to make an album- there are too many perfect images that captured our day. It's not just her work... Read More that amazes me, it's her flexibility and her and the fact that she's so personable. She really made sure that our vision came true! From our original consultation to today (over two months after our wedding), she's been quick to respond and just the sweetest!! It would be a mistake to use anyone else.
---
Reviewed on

1/30/2018
Maddinah A
Bottom line: If you are wanting beautiful and elegant photographs from your wedding, hire A Sweet Focus! I am someone who does not feel comfortable in front of the camera, and neither is my husband. We are just not aware of our best angles, or even what we look for in a... Read More picture. Merinda, our lovely photographer was able to lead us and capture moments that look so natural. She made us feel comfortable, and the effortless aura translates into her work. As far as pricing goes, most wedding websites and budget checklists state that you should spend about 10-12% of your wedding budget on photography, and A Sweet Focus was able to make that budget work. Plus the wedding was a destination wedding, and Merinda was able to accommodate that as well. The only thing I would have done differently was I would have used Merinda's advice to have a second photographer there. Our wedding had 75 guests, which isn't too large of a wedding but having that extra photographer would have allowed us to catch even more moments of that day. Thank You from the bottom of our hearts to A Sweet Focus and Merinda. You have given us pictures to adore for the rest of our lives. Give me a few years, I hope you are ready for maternity pics!
---
Reviewed on

12/26/2017
Elizabeth M
Merinda was such a pleasure to work with. She does a great job of making you feel comfortable in front of a camera and making you look fabulous! I'd really like to point out how unobtrusive she is - which beforehand I never even thought about being a potential problem. She was... Read More taking pictures with flash on during our ceremony (which she had to negotiate with our officiant for) but did so without seeming to be in the way or distracting to us or our guests. I'm so thankful she fought for that too because the pictures from the ceremony (and the entire day) are absolutely beautiful! Additionally, she's not afraid to get down into the weeds to get an amazing shot - she went to some pretty extreme lengths to get some of the best pictures for both our engagement shoot and wedding.
---
Reviewed on

11/14/2017
Kristen S
We just had our engagement session with Merinda. The photos were absolutely amazing, and she was so great to work with. Merinda did a great job of making us feel comfortable, and the pictures were so beautiful because of it. She has an amazing eye for photography and does... Read More such an exceptional job. She had a very quick turn around on getting pictures back to us, and she is very very responsive. She always replies to emails quickly and is very thorough. I cannot wait for our wedding pictures and to work with her again. I highly recommend her!!! She is amazing!!!
---
Reviewed on

11/02/2017
Michelle E
Merinda is an awesome photographer!! She was great to work with throughout the process, and our wedding photos turned out better than we could have imagined! She captured all the details of our day in the most beautiful way. Also, we opted to have two shooters for our day, and... Read More her second shooter, Abbie, was also fantastic! I can't thank them both enough.
---
Reviewed on

11/02/2017
Joanna P
What a spectacular creation of capturing a magical day for our daughter's wedding. Wow! Merinda and Trisha captured amazing moments. Each one looks like a piece of art. Very affordable and lasting beautiful memories!
---
Reviewed on

10/30/2017
M O
Merinda was so wonderful to work with. Our wedding pictures were all so beautiful. We were lucky that Merinda was available for our wedding since we booked her a week or two before our wedding date. Thanks again for everything Merinda!
---
Reviewed on

10/29/2017
Ashley S
I find myself thanking Merinda over and over again! She is truly amazing! She is very professional, organized, and talented. I just received my engagement photos (with a very quick turnaround) and I love them! She has a great eye and provides a good balance of offering... Read More suggestions/opinions and delivering on what the customer wants. I couldn't be happier, I completely trust Merinda, and I am really looking forward to having her be our wedding photographer!
---
Reviewed on

10/28/2017
Samantha R
We had such an amazing time taking our engagement pictures and look forward to our wedding day. She has been so accommodating and everything has turned out beautifully!!
---
Reviewed on

10/26/2017
Alan K
Fabulous, professional, and SWEET. We have beautiful engagement and wedding photos because of Merinda!
---
Reviewed on

10/26/2017
J C
From the very start Merinda was quick to reply. She was very flexible in scheduling our engagement session. I absolutely loved how she interacted with us. I was nervous going in and she put us both at ease. It was so nice to receive our image and have them reflect our... Read More personalities. The wedding went smoothly, largely in party to A Sweet Focus. Her team is so fun and personable! She advised me in the months before the wedding about the timeline to insure that we had the right amount of time for our portraits. We are overjoyed at our wedding gallery. Our family was crying while looking at these beautiful perfect images. Our portraits looked like they belong in a magazine!! Hire this photographer now!! She is amazing!!
---
Reviewed on

10/25/2017
Allison S
My fiancé and I love our engagement photos from Merinda! She was so easy to work with and did a great job getting adorable candid and posed photos. We can't wait to have her for our wedding photos!!
---
Reviewed on

10/25/2017
Merinda is AMAZING! She paid attention to detail and helped us relax for more candid, natural photos. I felt so comfotable around not only her but her second shooter and assistant. They all made my day go so smoothly! Thank you Merinda for being an amazing Photographer! I will... Read More forever cherish these photos!
---
Reviewed on

10/24/2017
Jennifer A
I cannot begin to express how thankful my husband and I are that we had Merinda as our photographer. She pays attention to detail and just wanted every shot to be perfect. Thank you for taking the time out to come to our Destination Wedding and for being so kind and patient with... Read More my Family. Any bride would be so lucky to have you capture there day.
---
Reviewed on

10/24/2017
Julie K
Miranda was a joy to work with! From the initial Skype meeting to the day of our wedding, she put me at ease with her cheerful attitude. Miranda's photography style is so natural and stunning, and she's able to captured the most intimidate moments beautifully. She's... Read More professional, kind, and fantastic at what she does. I highly recommend working with A Sweet Focus if you get the opportunity!
---
Reviewed on

10/24/2017
Shana G
We are so so pleased with our wonderful wedding pictures. Merinda managed to capture every special moment with us barely even knowing she was there. We are so grateful! Highly recommend!
---
Reviewed on

10/24/2017
Hope N
We used A Sweet Focus in June 2016 when they were first taking off the ground! We loved every second and every single picture we received. We couldn't have asked for a better wedding photographer to capture our perfect day. 100% recommend using Merinda for your wedding!
---
Reviewed on

10/24/2017
Brooke P
Wonderful engagement session! Her service and professionalism are outstanding. I absolutely love the photos and I'm excited for her to photograph our wedding!! Would definitely recommend!
---
Reviewed on

10/16/2017
Claire H
We used A Sweet Focus for our wedding day and were very happy with the service! Merinda played a creative, professional, and supportive role in our big day! She had great ideas for pictures and captured some of the most special moments that we are thankful to have. We received... Read More our photo gallery about 4-5 weeks after the wedding, which was very prompt. Since then, it has been great to look through and reminiscence on the day!
---
Reviewed on

9/06/2016
Whitney B
We highly recommend A Sweet Focus. Merinda is truly sweet and focused on providing quality. She captured our wedding on July 16, 2016. We appreciated her professionalism, attention to detail and passion. The pictures are memories that we'll relive forever.
---
Reviewed on

8/24/2016
I was married in Las Vegas on July 23 2016. We rode our Harley out there from Missouri. Merinda with A Sweet Focus flew out there at her expense to take our pictures. AND she hand delivered my bouquet to me that she carried on the plane!! She took such wonderful pictures of us!!... Read More She took me to Red Rock Canyon in her rental while my new husband followed on the Harley. She incorporated the bike into the wedding photos. We then went to the strip to take pictures. So many beautiful pics we could not pick a favorite! I would highly recommend A Sweet Focus to every bride!!
---
Reviewed on

8/24/2016
A Sweet Focus photographed our Destin beach wedding. She was so professional and went out of her way to make sure we had epic images. We had some unruly groomsmen and family and she handled the group with effeciency. We love Merinda and A Sweet Focus!!
---
Reviewed on

8/24/2016
I can not say enough about Merinda and A Sweet Focus! Merinda and her team went out of there way to give me emotional support and amazing images. If you are looking for someone that is genuine and talented this is her. Thank you Merinda!!
---
Reviewed on

8/19/2016
Colleen R
Finding a photographer that can take good pictures is easy - just look at their product. Obviously Merinda takes amazing photos. All you have to do is look through any of her sample albums. What really made A Sweet Focus the perfect wedding photographer was not only the... Read More quality of the pictures, but in how professional Merinda was and how she knew to balance getting good pictures while not being invasive. From the time we first contacted Merinda she was easy to talk to and had great ideas for our engagement session. In the lead up to the wedding she helped plan out many details we hadn't thought of previously to help make sure the day was about enjoying our family and friends. Merinda was everything we wanted and more!!!
---
Reviewed on

6/25/2016
Lydia
Merinda with A Sweet Focus is kind, professional, talented, and made my dream wedding photos come to life. If you're a bride looking through reviews and trying to decide which photographer to select for your wedding day, let this be the last review you read. You will not... Read More regret booking A Sweet Focus.
---