Home

DJ Guy Professional Disc Jockeys
About this Vendor
It's YOUR Day...DEMAND the Best!
Class, professionalism, and value are what you can expect from DJ Guy. With over 25 years of experience at thousands of weddings, DJ Guy knows how to make your event fun, exciting, and truly memorable. Contact us today for more information!
Details
Classical, Country, Disco, Folk, Hip-Hop, Jazz, Pop, R&B, Rock, Latin, World Music
MC Services, Recorded Music, Sound Equipment
Contact Info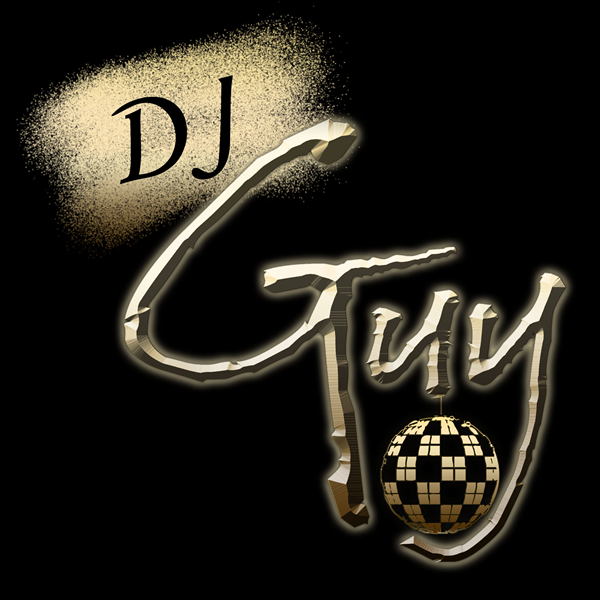 4231 S. Natches Ct. Unit-F, Sheridan, CO
Professional, Fun, & Well Worth It!
Reviewed on

7/09/2013
Allison T
First off, if you are thinking about going without a DJ, DON'T! I have been to multiple weddings where that takes place and the receptions...well...suck. No one should ever disc their own wedding. Get a professional. And I recommend these guys. They met with us well in advance to hash out what style of reception we wanted. We could go online and request (or nix) as many songs as we wanted. Our guests could also request music online! One month out we met with DJ Guy again to make sure all the final details were taken care of. When news came that my father was injured and possible not able to do the father-daughter dance, DJ Guy not only gave suggestions of how to make it work but also stood by just in case something had to change. On the big day, our DJ Colin constantly checked in with the groom and I to make sure all the songs we wanted were being played. He also kept the reception moving quickly as we were on a time limit for our reception space. And yes, my dad was able to dance. The DJ helped him hobble to the dance floor on crutches, held the crutches during the dance, and quickly brought them back to my dad when we were done. They are very affordable and take care of you. No one was ever bored at our reception! Take a serious look at these guys before going elsewhere: you won't regret it!
---
Don't Worry Be Happy
Reviewed on

4/03/2013
Leah P
Every new vendor you look at for your wedding is nerve wrecking, because you don't know what to expect out of these people and your concerned about it being the best day of your life. With DJ Guy, you really don't have to worry about that at all. They make the whole process super easy and are so kind. I Used DJ Guy for both my wedding ceremony and my reception, they did such a good job of helping us pick music for our processional and got the timing just right. Our DJ went around the room during dinner taking requests. Everyone loved him! And he kept the party moving all night long. No one wanted to leave! There's no speculation with these guys, they just do an excellent job. I'd totally use them again and reccommend them to anyone!
---
Casey is the BEST DJ EVER!!
Reviewed on

1/24/2013
Jenny S
Casey was the DJ at a friends wedding a couple of years before I got married. When it was time to plan my wedding I knew he had to be my DJ. He is able to keep the crowd dancing for hours on end. He even taught us a couple of dances, namely Thriller. What a blast! After the wedding a friend who is renewing her vows next year booked him immediately!
---
James was fantastic!
Reviewed on

6/18/2015
Dani G
James Avery, one of the DJ Guy DJ's, is one of my now-husbands best friends. When we got engaged he told us he would love to DJ our wedding and we were a little nervous because James was also in our wedding party. However, James and the DJ Guy staff far exceeded our expectations! All of our appointments were fun and James' ability to both be in the wedding and DJ the wedding was incredible. Everyone had SO much fun and so many people danced! Regardless of our personal friendships, DJ Guy was always professional and on top of their game when it came to making sure we had everything we wanted. So impressed! Love this company!
---
Reviewed on

5/13/2015
We chose DJ Guy for our wedding and we are so happy with our decision. They were so easy to work with and they knew exactly what to provide for our big day. We really liked that they checked-in with us throughout the night to make sure we were all on the same page about the flow of the evening. Thank you so much!
---
Great Experience
Reviewed on

12/04/2014
Lindsey C
Ryan Deverant from DJ Guy did an amazing job at our wedding reception on 11/15/14. He moved the reception along with perfect timing and zero mistakes. His music selection was exactly what we wanted, and he had a great announcer voice for our grand entrance. What was probably the most important was that when the dance floor started to look as though it was empting out, he played the perfect interactive song to get everyone back up and dancing. The online planning tool that is used by DJ Guy is awesome. The system is very user friendly, and makes entering your details straight forward and easy to do on your own time. The management team was very friendly, responsive, and again, easy to work with. I would 100% recommend this company to anyone in need of a DJ.
---
I won their service and they were great!
Reviewed on

11/24/2014
Molly H
I won their service by entering a dance competition at a bridal convention, and they actually honored it and followed through, and were excellent! They sat down with my husband and I a few weeks before the wedding and made a list of "please play" and "oh hell no". They have a website that you can enter which songs you want to have played when throughout the evening, and they actually stuck to all of our suggestions. We pre-requested about 10-12 songs to hear during the reception, and allowed them to pick the remainder and all of their choices were fun, appropriate and got people out on the dance floor...everyone from my crazy friends, to my 6 year old nephew to my 86 year old grandma. They asked me if I approved of a song that was requested. They had so much energy when they introduced the wedding party as we entered. They were very appreciative and genuinely seemed to be having fun while doing their job. They're great and I would highly recommend them.
---
Best DJ
Reviewed on

10/31/2014
Stephanie M
DJ Guy provided great music and entertainment during our wedding reception. All the guests had a wonderful time and we enjoyed their professionalism, care and variety of music. They really go above and beyond with their automated music selector and prep with the couple before the wedding to make sure they meet your needs.
---
Fun, professional DJ
Reviewed on

10/28/2014
Karin L
We hired DJ Guy to DJ our wedding this past summer. They were easy to work with, listened to what we wanted for the reception atmosphere and set us up with a DJ that met all of our needs. During meetings they had great suggestions for music and overall flow of the reception. The DJ for the reception was fun and outgoing, which is exactly what we were looking for. We would definitely recommend and hire DJ Guy again!
---
35th Wedding/Annivesary Celebration
Reviewed on

10/26/2014
Laurel L
This company was AMAZING!!!! If I could have given 10 stars I would have. We met with Kevin to discuss music, I requested a song to be "looped" it took him 3 times to get what I wanted but he was always willing to accommodate. I just don't have enough nice words to say for Casey who DJ'd our event. The man is amazing.
---
Awesome DJ
Reviewed on

10/23/2014
Jackie F
I was referred to The DJ Guy by a family friend who is a wedding planner. During the wedding process the DJ Guy was very helpful with their portal and the consultation. I was a little nervous because I did not know who my DJ was until the day of the wedding. I was so surprised and impressed with DJ Jordan. He did a fantastic job with his timing, engaging with my guests and playing the songs I wanted.
---
DJ Guy was amazing!!
Reviewed on

10/21/2014
Stefanie T
My wife and I were very pleased with DJ Guy. They played every song that we requested, and made sure the songs we DIDN'T want played, weren't. They were professional, reasonably priced, and kept the music flowing all night. Our guests were commenting weeks afterward that it was some of the best wedding music they have heard!! I highly recommend DJ Guy for any event. They were amazing!!!
---
Great DJ!
Reviewed on

10/17/2014
Kara G
DJ Guy is a great DJ to use for your wedding. Our main goal for the reception was for our guests to have fun and dance the night away. Our DJ did a great job of accomplishing that goal. All their DJ's are trained to keep the party going and read the crowd. They allow you to choose the feel you are going for with your wedding and you can also choose specific songs to play or avoid. Most everything is accomplished through their website which cuts down on the number of meetings I had to attend. That was very helpful. My husband and I could choose all our songs from the comfort of our own home. Overall they are worth every penny!!
---
DJ Guy Professional Disk Jockeys made our event!! 5 STARS
Reviewed on

10/02/2014
natalie j
ABSOLUTELY AMAZING VENDOR! My husband & I were so impressed and thrilled with the service we got. From our initial consultation to our final consultation the DJ Guy was extremely professional and fun to work with. The DJ who "worked" our wedding was GREAT! He checked in with us, without ever interrupting us, he did an excellent job of keeping the timeline of our reception moving at a fun pace. We heard all the songs we requested, he added in a great selection to mix with our requests, and nothing ever seemed rushed or forced as far as introducing toasts, special dances, cake cutting, etc. I would refer DJ Guy Professional Disk Jockeys to any one & everyone who wants reliable, professional, and great entertainment at their event. (Not to mention a good price compared to others in the industry!)
---
Great time, good music!
Reviewed on

9/17/2014
Amanda R
Our DJ, was awesome! He totally M.C.'d the entire night, helping us keep on track since it is so easy to loose track of time on your night! Great sound system, outdoor setup for the ceremony was included in our price since we blocked for the evening, can't beat that! We were not a couple that had every song planned out - our DJ was able to feel what we liked as a couple after our consultation and what kept our crowd dancing! We never had an empty dance floor!
---
Warwick Wedding
Reviewed on

9/15/2014
The DJ Guy was recommended to us by the Warwick Hotel. What a great reference! The management at DJ Guy (Mike/Kevin) worked with us to the fullest extent to provide an exceptional experience for our daughter and now son-in-law's wedding on 9/13/14. The DJ--Jordan was the very best. Professional in appearance and with exceptional experience. He was able to adjust the timeline of the event to keep it flowing seamlessly through the entire evening. Everyone complimented us on the great job the DJ did. I would use DJ Guy for a wedding (period).
---
Bride
Reviewed on

9/11/2014
Kristina A
Ryan are dj was awsome. He always.made sure everything was going great. My guest loved him as well. We danced non stop all night. Best Dj in town. Thank you!!!
---
Not the best option
Reviewed on

9/02/2014
Carolina O
Their DJ service was average, but if you are interested in any extras in your package, think twice before you go with them. I ordered a projector and asked them to play a few videos through our reception and I was extremely disappointed. They placed the projector in the worse position they could have chosen in the room, did not play the videos according to the agreement and certainly the DJ they send to our wedding did not have knowledge of the equipment his was using.
---
Excellent service
Reviewed on

8/12/2014
Kelli D
This is a great company and they are very professional. The DJ was on time and checked with us as far as timeline and everything else went. All my guests loved him and he even helped lead some dances! Very interactive and fun. I would recommend to anyone.
---
Loved DJ Guy!!!
Reviewed on

7/31/2014
KAYLA E
I'm so happy DJ Guy did our wedding!! We didn't give them much to work with- just a handful of songs. We also wanted all these random songs to be played for certain guests, and he gave a shout-out to them before playing the songs. He did everything we asked of him. He was upbeat and energetic and really set the fun and happy mood you'd want at a reception! He stuck with my planner's schedule well. Lots of guests commented on how great he was!
---
Best Part of Our Wedding!
Reviewed on

6/09/2014
Delilah T
Me and my husband love to have fun and that includes dancing to great music. We got married with about 75 people and our dance floor was FULL the whole night! We had Jason from DJ Guy and he was so amazing! He checked in with us at the beginning of the event and throughout the evening. He was professional, kind, and kept everyone on their feet! Our music was wonderful during the reception but our guest LOVED Jason, the wonderful music he played and how involved he was at our reception. He was out on the dance floor with us and there was nothing but a smile on everyone's face. I had so many guest tell me it was such an amazing wedding and we give KUDOS to DJ Guy for giving us such a memorable, fun and entertaining evening that we will always remember and have in our hearts.
---
Very good DJ
Reviewed on

4/06/2014
Elizabeth C
The DJ was very personable, kept the guests entertained and was great at integrating requests from our guests. DJ Guy was easy to work with and made song selection easy with their online organizer. Additionally, they were very reasonably priced.
---
Great!
Reviewed on

3/21/2014
Krista L
They were professional, dressed appropriately, and the DJ really did a great job MCing our entire reception. Beforehand you can make your own playlist of songs that you want to be played, and then a few weeks before the wedding you meet with them and go over the list with any special requests, genre boundaries, no-play list, special events in the reception that you want MCed, songs for each event, sequence of events, etc., and then during the reception they followed through on everything you requested. They were great, couldn't have asked for more.
---
Great Wedding DJ!
Reviewed on

2/12/2014
Courtney V
We met with DJ Guy and were blown away by the professionalism from the get go. They have high quality equipment, and we felt really taken care of. Our DJ the night of our reception was absolutely fantastic! The dance floor was packed all night long, the party never dulled for one minute. Absolutely amazing!
---
Party!!!
Reviewed on

2/01/2014
Tsvetelina
We had a great time with the music and the games at the reception. Just amazing!!!! Lots of fun and great attitude from our DJ, he knew exactly what to do and when with not so much extra interactions from his site. It was one big party!
---
Send Message