Home

Master Musicians Inc.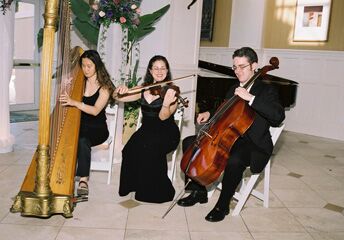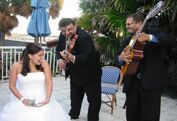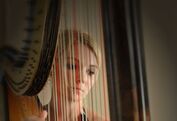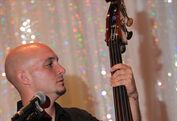 About this Vendor
Chosen to Perform at the 2012 Dior Awards Ceremony
With over 6,000 South Florida weddings complete, Master Musicians' unmatched years of experience and boutique style service create a sense of trust for our brides that we will be around for their once in a lifetime day with the utmost professionalism and, of course, our award-winning musicians!
Details
Bagpipes, Cello, Flute, Guitar, Harp, Keyboard, Piano, Saxophone, Steel Drum, Trumpet, Violin, Vocals
Classical, Country, Jazz, Pop, R&B, Rock, World Music
After Party, Rehearsal Dinner, Rehearsals + Parties, Ceremony, Cocktail Hour, Reception, Wedding
Live Music, Sound Equipment, Music, Rentals + Equipment
Contact Info

Serving South Florida, FL
Key West to Vero Beach
A must for the Ceremony
Reviewed on

10/10/2014
Vanessa P
First, they were there on time despite the heavy traffic getting there. You can't compare the difference between a weeding without them and with them. We hired a string quartet for our ceremony and a piano for the cocktail hour and our guests gave us many compliments on both the... Read More quartet and the piano. I recommend Master Musicians not only for the quality of the work but for the professionalism. I had many phone calls with Elizabeth safier, and she was professional, educated, organized and reliable. thank you so much.
---
You can't go wrong with Master Musicians
Reviewed on

11/16/2013
Michelle L
Hired a solo violinist and pianist for my outdoor ceremony and cocktail reception (violinist). They were perfect. Executed ceremony requests which included accompanying a vocalist (my friend) flawlessly. It made me thoroughly appreciate this beautiful talent to execute such... Read More songs instrumentally .... breathtaking. I am so happy with my decision to use live musicians and the choice to use master musicians.
---
Reviewed on

8/09/2015
MARIBEL S
Master musicians were engaged to play at our wedding ceremony on 7/24/15. We chose Elizabeth to play the violin and Michelle played the cello. During the cocktail reception Elizabeth played the electric violin with tracks. They were fantastic. The combination was excellent.... Read More Their cooperation and assistance, especially Elizabeth, in planning prior to the ceremony was outstanding. I would definately recommend them for any wedding. My now wife absolutely agrees with this review.
---
Reviewed on

7/31/2015
I am very happy with the services provided by Master Musicians. Elizabeth was very professional and flexible from the beginning. Master Musicians has fair prices and they even gave us a discount as we first saw him at a bridal show. I couldn't be more thankful!
---
Reviewed on

7/09/2015
Kristie
Master musicians performed at my wedding in June. They did a fantastic job the day of and in the days leading up to the event. They always answered their emails in a timely fashion and answered all of my questions.
---
Incredible talent!
Reviewed on

6/21/2015
Shelly L. M
There are no words to discribe the feeling you get as the bride when you are walking down the aisle with your Dad and you hear the most amazing music by this talented trio. Definitely heartwarming! Elizabeth was fabulous to work with along with having her and the team bless us... Read More with their sensational music. I was happy to hear a just in case plan of a train song (outside wedding at the Addison wouldn't you know it). I would recommend Master Musicians for any wedding!
---
Reviewed on

6/15/2015
Stephanie J
Master Musicians was the first company I called to do my ceremony music. After a brief conversation with Elizabeth, and listening to the sample tracks that were sent to me, I didn't feel that it was necessary to shop around anymore. We opted to have the violin & cello duo for... Read More our ceremony, and let me tell you, I am so glad that is what we decided to go with. The combination of those instruments just sounds so romantic, we absolutely loved it. Our musicians arrived on time, were dressed professionally, and played beautifully. We only had them for an hour, but I was so beyond pleased with our music. I would definitely recommend Master Musicians.
---
Reviewed on

5/26/2015
Cari S
I highly recommend Master Musicians for your wedding music needs. The staff was very professional and extremely helpful in the planning process. We used a solo Violin for our ceremony. He was early in getting there and made sure everything was set up and ready to go when the... Read More ceremony started. The ceremony didn't last as long as expected so the Musician offered to stay and play until his time was up. I would use them again and again! Thank you for helping to make our wedding day extra special!!
---
Reviewed on

5/26/2015
Just wanted to thank you and the musicians for a wonderful job done for our wedding celebration last weekend at the Jupiter Beach Resort. The musicians were friendly and so nice-they played very lovely music and it was just perfect for what we had in mind. Our guests really... Read More enjoyed it as well and their tunes created the perfect relaxing atmosphere for the party. We will definitely recommend you and them to any family or friends who are in need in the near future!
---
Reviewed on

5/22/2015
Lissette Y
Elizabeth at Master Musicians was absolutely fantastic! I called with a request for a non-conventional song to be played for my wedding. She was able to find the music and a fantastic guitarist.She even made suggestions for music for my bridal party's entrance. I could not have... Read More been happier with Ramiro's performance. Everything was absolutely perfect.
---
Reviewed on

5/10/2015
They did our ceremony music for our wedding 4/24. It was absolutely beautiful and the musicians were extremely kind and very talented! We are so glad we decided to use this company on our special day! Thank you!
---
Reviewed on

5/03/2015
We used Master Musicians for our ceremony and cocktail hour and they were great. Very easy to book and deal with. They were pros and everything went seamlessly. We opted for a guitar and violin duo for our ceremony. Honestly, I wish I could remember it better because the... Read More ceremony was such a blur! But from what I heard and from what other people told me, they were very good. For the cocktail hour, we got a steel drummer. I highly recommend this option if you want a festive and be achy feel. Fit perfectly with our beach wedding. My only retreat about this is that my venue convinced me to have the drummer set up inside, but the weather was beautiful so most people were outside on the deck. You could still hear it from outside, just not as well.
---
Reviewed on

5/03/2015
Excellent! We arranged for Master Musicians to perform at our daughter's wedding as a surprise (the groom was involved!) Communication throughout the process was excellent and the surprise was a huge success. The addition of highly skilled musicians made a wonderful event even... Read More more special. Without reservation, I recommend Master Musicians for any special event, large or small.
---
Beautiful ceremony performance
Reviewed on

4/19/2015
Melissa J
The string trio plaid at my ceremony and I couldn't be any happier with their performances. My guests all said that they just fit so perfectly with my ceremony.
---
The Perez Wedding
Reviewed on

4/06/2015
Linda G
When we were looking for live musicians, we asked the Hillcrest Golf & Country Club if they knew of any musicians and they gave me Master Musicians phone number and told me that they are on there preferred vendors list. I called the next day and spoke with Elizabeth Safier, she... Read More was so helpful and answered all of my questions and concerns. I needed a violinist for the ceremony and a pianoist for cocktail hour and she told me that she had the right person's for the job. This wedding had to be PERFECT for me because i waited 25 years for this day to come. My husband and myself have been together 25 years (Not Married), we waited so long that we wanted to get married on our 25 anniversary of being together and we did. I am so happy that Master Musicians help made this day of dreams come true for us. You guys are the best :-)
---
amazing
Reviewed on

3/23/2015
very relaxing and professional, beautiful performer
---
Awesome
Reviewed on

1/25/2015
They were awesome
---
The perfect cocktail hour
Reviewed on

11/17/2014
Allison L
Master Musicians arrived on time and prepared for my cocktail hour on November 8th, 2014. The looked professional and played beautifully! I am so happy we chose them. I would recommend them for sure!
---
violinist for our wedding ceremony
Reviewed on

11/09/2014
Lauren R
No complaints from us. Master muscians was amazing. They were on time and played everything I asked for. The muscian played for our ceremony and cocktail hour. Wedding date 11-2-14.
---
Professional a must!!!
Reviewed on

10/26/2014
debi l
Hearing the beautiful music set the tone for the wedding as the guests approached their seats. The violin set the tone for the whole wedding and Master Musicians helped us select music I highly recommend them. Email and phone contact was always available
---
Great!
Reviewed on

8/25/2014
Alexandra C
I used this company to hire a guitarist for my beach wedding ceremony. They were very nice and accommodating. We rehearsed a song that I wanted to sing to my husband at the ceremony and everything went perfect! Highly recommended!
---
Amazing Job!
Reviewed on

8/03/2014
We used Master Musicians for our beach wedding. Our steel drummer did a fantastic job on the day of the wedding and we received so many compliments. Prior to our wedding, Master Musicians did a great job keeping in touch with me and was very professional.
---
Beautiful Music
Reviewed on

6/22/2014
Sara B
Master musicians provided acoustic guitar and a microphone for our wedding on the beach. The music was beautiful and perfect for our setting. Carlos arrived on time and played what we asked perfectly. I would recommend Master Musicians for any of your live music needs.
---
husband
Reviewed on

6/14/2014
the steel drum sounded great
---
simply OUTSTANDING!!!
Reviewed on

5/31/2014
Juliana & Alex A
We hired Master Musicians for my wedding for a violinist to play during out ceremony and it was the highlight of the ceremony. Simply spectacular!!!!!Everything was simply perfect!! Will recommend them to anyone who wishes to make their ceremony special!!
---
Send Message