Home

NOVA 535
About this Vendor
St. Pete's #1 Rated Unique Wedding Venue, NOVA 535
Amenities + Details
Amenities
Handicap Accessible

Liability Insurance

On-Site Accommodations

Indoor

Outdoor - Not Covered

Reception Area
For more details about amenities, please message the Venue.
Backyard, Ballroom, Museum, Historic Venue, Loft, Park, Tented
Bar + Drinks, Food + Catering, Planning, Rentals + Equipment
Contact Info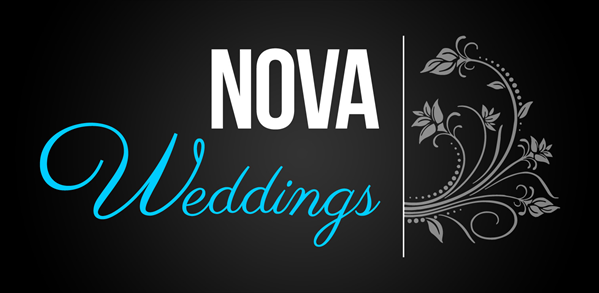 535 Dr. M. L. King Jr Street North, St Petersburg, FL
A wonderful staff makes for a wonderful wedding
Reviewed on

4/22/2015
Stephanie P
We recently had our wedding here and I can honestly say NOVA is the best place to get married in the Tampa Bay area. The venue is amazing; tall ceilings, exposed brick, bamboo garden, theatre lightening. It's a breathtaking space and Michael has paid attention to all of the details! Melissa the event coordinator and Jaey the DJ are a great team and played a huge part in the success of our wedding. If you get the opportunity to work with them you will not be disappointed. This team is passionate about what they do and it makes a difference. We wanted to use a smaller catering company, this was one of the few spaces that allowed outside catering. Also, the venue provided a lot of decorations that we were able to use. I LOVED their "stay local" vibe and tried to use vendors that were in the area. The whole experience was fantastic. I would recommend this place to anyone. Thank you Team NOVA for making our wedding day so special.
---
Nothing short of amazing!
Reviewed on

4/21/2014
Ashley B
It may not look like much from the outside but do not pass this place! I knew the second we walked in that this is where I was getting married! It is such a unique atmosphere that you will not find anywhere else. All of the art is left on display so there is no need for decorating. We got the package that included a dj which was really nice. I can't say enough good things about the staff. We were always in constant contact and had an answer for every question I could possibly ask. Our day of coordinator, Ruby, was fabulous! She was everywhere! She kept things running smooth and kept people in line so I didn't have to! If I had to get married all over again I would pick Nova 100 times over!
---
I Had a Beautiful Wedding
Reviewed on

1/24/2014
Rhiannon R
I loved the unique space that NOVA offers and was very pleased with the final outcome of the wedding. The drapery and lighting they offered added a lovely ambiance. The only issue I was not completely please with was that not everything was set up when we arrived by our on site coordinator and I, as the bride, had to run around a bit and change some things and help. ALso,we had 3 hours of open bar and two hours of cash and there seemed to be several mix ups with charging people at wrong times and only opeing one small end of the large bar downstairs. But other than that, I loved every minute of our wedding and it was beautiful, fun, eclectic and so unique. This space is perfect if you want something not completely traditional and with modern and artistic flair. We loved the staircases, the bamboo garden, the loft bar area for the coctail hour and the cleanliness of everything. And the house DJ, DJ Jaey, is such a pleasure to work with and seems as excited about your event as you are and does exactly what you ask. Thank you again for helping make our wedding a success.
---
Exquisite and unique Venue
Reviewed on

11/13/2013
Lauren N
What a beautiful and eclectic venue! We only had our reception here. This place is definitely for a couple that does not want the "ballroom at a hotel" or "country club" type venue. Don't let the outside fool you, this place is a diamond in the rough. The staff are professional and on top of it! Along with the staff, the owner also goes WELL out of his way during the planning process and the day of to ensure everyone, especially the bride and groom, are happy and well taken care of. Our glasses were never empty! Another major plus is that the DJ booth is up on the 2nd floor overlooking the dance floor and main room. It definitely helps (especially when you have an awesome DJ) when he can see the mood and what everyone is doing to keep the party moving all night! We have been getting rave reviews about what a unique venue it is and about the entire experience! The only gripe would be that this venue is a bit pricey; however, for the most part you get what you pay for. We are SOOOO happy we chose the Nova for our reception venue! It surpassed all of our wildest wedding dreams!!!
---
Breathtaking Venue
Reviewed on

11/06/2013
Melissa J
One of the most picturesque locations to hold a wedding in the Tampa area. Communication with NOVA was difficult due to high turn over of staff. Growing pains did impair customer service and communication but in the end they pulled of one amazing wedding. Out Event Coordinator Ruby was truly a gem. Ruby was always organized and professional and she single-handedly kept our event moving. Everyone who had a chance to meet her complemented how well she operated the entire event. Ruby came into the picture only a short time before our wedding but she implemented our plans with grace. I can honestly say that if we were ever to need an event coordinator down the road, Ruby would be my first call. I could never thank her enough for her part in making out day special. All of the staff from set up to tear down were very nice and very helpful with anything we requested or needed. The bartenders were amazing. They were on the ball the entire night. No one had to wait for any drinks and they were very friendly. We heard great things from all of our guests who were frequent visitors to the bar that they never had to say a word and their drink was waiting and cold.
---
Amazing!
Reviewed on

6/13/2013
Mary A
I would have given them 5 stars but, they were a little pricey on the bar packages. That is what drove the cost way up. My husband's family likes to drink, so an open bar was necessary! The staff is beyond amazing and overly helpful. They really made the day what it was. Melissa and Andrea were the whole entire reason our day came to fruition. I thank them from the bottom of my heart! P.S. all of our guests were commenting on the beauty of the venue.
---
Stunning Venue
Reviewed on

2/25/2013
Kymburley P
Nova is one of the most beautiful venues in St. Pete, Fl. We had our ceremony in the gorgeous outdoor bamboo courtyard, and our reception inside this stunning space. The decor was exactly as we had discussed in the planning meetings, the wedding ran on a tight timeline although it felt effortless, and everyone is still talking about what a beautiful and wonderful time they had at our wedding a month later. Nova's courteous and professional staff were amazing, attentive, and kept everything running like a well oiled machine. We had a magical night thanks to all of your at Nova. Thank you so much for all the incredible memories!
---
Amazing for weddings!
Reviewed on

12/19/2012
Alisha M
The team at NOVA made sure my wedding day was not just a night to remember but everything I hoped it would be. With all of my questions, concerns, and neuroses.. they never missed a beat! Everyone in my family was floored by how amazing and on top of everything they were. The venue was stunning in every way and I think I got no less than 50-60 compliments on it! I highly recommend NOVA as a wedding venue - it is such a unique and warm space - world's apart from the impersonal feel of a hotel ballroom. I couldn't have been happier.
---
Unforgettable Night
Reviewed on

12/10/2012
Irma M
The folks at NOVA gave us an unforgettable night. They followed every instruction I gave and were very attentive the day of the wedding. Wish we could have had a bit more interaction prior to the big day, but they handled everything perfectly. My favorite thing was the space. Front top to bottom, this place is great! I loved the bar (they even let my husband be a guest bartender) and the dance floor (along with lights and acoustics) was perfection! I'd also recommend DJ Jaey. He met with us to discuss music selection a few weeks prior and he couldn't have done a better job. I want to get married again and have him as my DJ. I give NOVA 5 stars because they made me feel like the biggest star and most special bride ever.
---
Perfect for the Lively and Youthful Couple
Reviewed on

11/20/2012
Samantha H
Originally I was looking to select a venue that was a "castle-like" structure and very elegant. After looking at several sites and searching online, a friend recommended that I check out Nova 535. When my fiancé, mom, and I visited the venue, we were sooo impressed by the cleanliness, willingness to fill requests of the bride/groom, friendliness of the staff... it was a diamond in the rough. The ability to adjust the lighting to my theme, opportunity to use a well-experienced DJ, confidence in a full day wedding coordinator that assisted with anything we needed (even before we asked)... down to the touch free bathroom features -- everything was so well-planned and you can expect the finest quality and commitment by all. Because this venue is so well taken care of, I was able to spend less on decor because it was simply unnecessary. All of our guests RAVED about how awesome, open, and FUN this event was... I have no doubt that it is greatly related to the fact that we chose NOVA 535 as our site. Highly recommend that you visit this venue to see if it's the perfect match for your special day as it was ours.
---
What can I say!?!
Reviewed on

11/12/2012
Carrie C
We recently had our wedding at Nova. From the moment we started planning with our provided wedding coordinator, we felt totally secure with our decision. Melissa was awesome to work with, and made sure everything was taken care of for our big day! Donna initially was the person to show us the beautiful interior and exterior of Nova, and made us feel very comfortable in our choice. Everything is taken care of for you, from floorplan to furniture set up for the ceremony, cocktail hour and reception. Julie was also key in making sure our day ran smoothly (she even aided in helping me to remove my veil!). Jason, David, and Pete.. best bar service! I am extremely happy that we decided to use Nova 535 as our ceremony and reception venue. We've heard nothing but good things from our guests at the wedding. Excellent service and a killer atmosphere ... nothing compares to Nova!!
---
The perfect modern space!
Reviewed on

11/04/2012
Caroline K
NOVA 535 was the perfect venue of my Oct wedding, my dream venue in fact!I had found NOVA and knew it was our prefect venue before my husband even purposed. The bamboo garden is beautiful and the indoor reception space is beyond amazing! The whole NOVA team was a pleasure to work with. Donna was great, extremely helpful, was able to get everything within our budget, and was always quick to respond to every email or call. Kristin was professional and did a great job of bringing everything together and making the night go smoothly. I quality of service and all that is included at NOVA made the wedding planning process much easier. I couldn't have been happier.
---
Can't Touch This!
Reviewed on

10/10/2012
Lauren K
I had looked a DOZENS of wedding venues and was losing hope - the second I walked into NOVA to check it out, I knew immediately it was THE place. Our wedding at NOVA was on 7.7.12 - I can't even express how perfect everything was, thanks to the help of Donna and especially Melissa, who is amazing. The help in planning was invaluable and I can't thank her enough for fielding my every question (and there were millions, believe me) and helping to make sure everything went perfectly. I am from NJ so that made is especially hard and Melissa was very accommodating to meet with me whenever I was in town and made the whole process seem easy. NOVA is by far the most modern, unique, FUN place to have a wedding and I can't count how many compliments we got on the venue and how it was the most fun and different wedding anyone has ever been to. My husband and I are not the traditional type, so NOVA was perfect for us. Everything from the in-house DJ (who was so personable and willing to play every song I asked for, no problems) to the bathrooms (which are awesome, don't laugh we all know a clean bathroom is a must) is great. Even when I was having issues with our caterer, Melissa was there to help out and make sure I had no worries. I wish I could get married again so I could relive that night, which wouldn't have been the same anywhere else. As any of you married folks now, you will forever compare any wedding you ever go to again to your wedding, and I honestly don't think that any other will ever compare, thanks to NOVA.
---
Our Wedding @ NOVA
Reviewed on

9/28/2012
Ashley C
I got so many compliments on NOVA, they were so easy to work with and made my day memorable
---
Happy Bride
Reviewed on

6/02/2012
Sarah D
I thought Nova 535 was an amazing place. It was beautiful. I had no regrets with choosing Nova 535 for my wedding reception. It was everything I had dreamt of and more. !! All the guest that were there, told me it was the absolute favorite reception. That's everything looked so beautiful ! I would not have change a thing. I'm a very happy bride. Thank you nova for all your help and making my day so special. Something I will cherish forever.
---
Perfect Venue
Reviewed on

5/29/2012
Hannah J
We had our wedding reception at NOVA 535 on April 13th. The help that we received from Donna, Melissa, and Jennifer was amazing. The venue provided such a great experience for everyone. The atmosphere that NOVA 535 provides for your wedding guarantees a great night. If you can have your wedding here I would highly recommend it.
---
Nova 535 was awesome!
Reviewed on

5/18/2012
Hillary M
I knew Nova was the place we would get married as soon as we walked in the door. It just felt like "us". We really wanted to celebrate our wedding somewhere that reflected our personalities, reminded us of the type of local place that brought us together as a couple, and could support our vision for a unique, unconventional, modern, and fun yet classy wedding. The building is unassuming from the outside, but inside, the raw quality of the exposed brick, industrial sized fan, hardwood floors, and wrought iron railings perfectly blended with the modern art, posh upstairs suites, award-winning bathrooms, and unobtrusive technology. At Nova, we were able to host our entire event, from ceremony and cocktail hour to reception, flipping the main floor from a ceremony space to a sit-down dinner space. Our guests were able to stay only a few miles away in the heart of downtown St. Petersburg, which gave us the opportunity to introduce them to a part of Florida that has been a big part of our lives.
---
THE place to have your wedding
Reviewed on

5/15/2012
Jennifer M
WOW! WOW! WOW! NOVA 535 and their employees MADE my wedding day! We got married 04/28/12 and had our reception here and it honestly couldn't have been more perfect! Donna and Melissa are AMAZING to work with! Donna made me feel like I was the only bride she was dealing with. She was always there when I had a question or needed something. And Melissa took my decorations and flowers, etc and made the room look even more stunning than I pictured! Everything went smoothly the day of because of her! The bartenders, DJ Jaey - (I HIGHLY recommend him), security, EVERYTHING was worth EVERY penny! If I could do it all over again, I would pick NOVA every time! They made us feel like celebrities at our reception. I can't say enough amazing things about this place. If you're on the fence about using them, push yourself off and sign the contract! I promise you it will be one of the best decisions you ever make!
---
still glowing
Reviewed on

3/22/2012
holly m
My daughter and son in law used Nova 535 as their venue. I live in another state and was not too much help. Whenever I had a question, I could count on a call back or a quick email with answers to all my questions. The planner knew how to handle all of the details and worked every minute of the reception to keep things on time and organized. We all sat back and enjoyed a unique setting and a beautiful evening indoors and outdoors.
---
michele
Reviewed on

5/11/2011
Michele A
Couldn't have chosen a better venue. The wedding coordinator was great. Guests still haven't stop talking about the venue saying that it was absolutly beautiful and very unique as most Florida weddings are on the beach.
---
exceeded all expectations!
Reviewed on

3/21/2011
Katie T
We loved the looked - unique, playful, and ready to PARTY! The staff went above & beyond in every area to help us. From pre-wedding planning to setting up the day of to clean up, the staff was amazing. We recieved so many compliments and we could give so many more!
---
More than we could ask for!
Reviewed on

11/17/2010
cathryn n
This was the absolute best venue! They include tables chairs, linens, plates, glasses, bar staff, lighting - everything but food! The coordinators Melissa and Donna worked with me every step of the way to help me get my timeline and schedule perfect. Then Melissa stepped it up even further and had her clipboard in hand day of to tell everyone where to go at what time. I didn't even know that was part of the package! They were so wonderful and kind about the clean up and setting up before hand (making a huge mess with the flowers...) I will recommend this place to anyone who has any sort of party that needs to be planned everyone should experience such a great hosting venue!
---
Modern wedding space
Reviewed on

8/25/2010
Megan J
Space was unique and beautiful. A little unorganized through planning.
---
Couldn't possibly get any better than this!!!
Reviewed on

8/25/2010
Lindsey H
I had an amazing experience all the way around. I would highly recommend!
---
Send Message