Home

Shane Godfrey Photography
About this Vendor
Capturing Your Day
We work individually with each couple on what your specific needs are as no two weddings are the same. We are unobtrusive and stress free photographers and make sure your day flows smoothly while capturing all the important moments of your wedding! Contact us to check on pricing & availability!
Details
Contact Info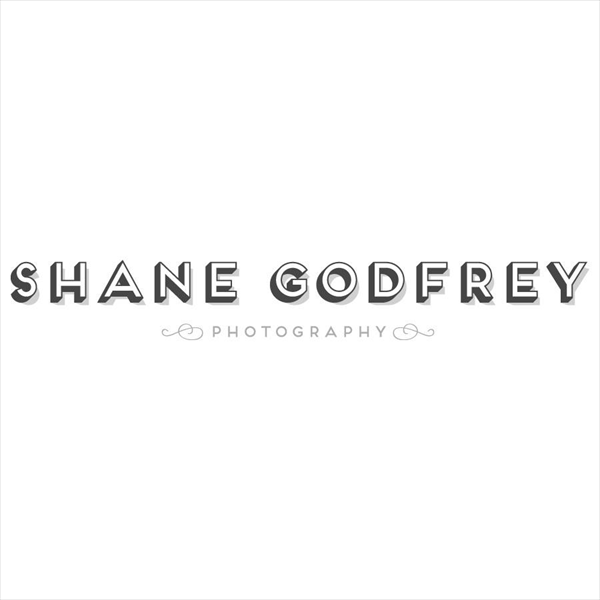 176 Summer Street, Somerville, MA
You can stop searching, you've found your wedding photographer!
Reviewed on

9/30/2013
Nikki S
From our first Skype conversation with Shane, we had a great feeling about him. We were planning from across the country and he was more than accommodating about scheduling times to talk that would work for us. He answered our many, many questions patiently and was extremely knowledgeable and professional. It was so helpful to be able to communicate with Shane by email and I was completely confident going into our wedding day that everything related to our photography would go smoothly (which is a nice feeling when you're unsure how everything else will go!). From the moment Shane arrived at the hotel on our wedding day, I was beyond impressed. His attention to detail - from trimming loose threads on dresses, to giving my bridesmaids a quick tutorial on how to hold their flowers - was exceptional. The girls also had a great time with him and were talking for weeks after the wedding about how much fun they had with the photos. In addition to all of this, he still managed to keep everything running on time and everyone where they were supposed to be. Shane had a seemingly magical way of making everything just flow and was never at all intrusive (as I know some wedding photographers can be). Now the photos themselves, of course we expected to be amazing, but they honestly went above and beyond our highest expectations. From the first glimpse we had on the digital screen on one of Shane's cameras, we could tell they were going to be AWESOME. When the digital versions were available online just 10 DAYS after our wedding, we were blown away. Since receiving our photos, I have had countess friends, co-workers, friends of friends, ...random people ask me about our photographer. It's no wonder he books up so quickly! We would absolutely recommend him to anyone looking for gorgeous wedding photos by a photographer who is fantastic to work with. Finally, one of the original reasons we had chosen Shane (aside from his obvious skill and talent) was for the photo DVDs (and copyright ownership) that we got after the wedding. We knew that was a feature we wanted in a photography package and we are so glad that we found a great photographer who could provide us with that. Having our 1,000+ beautiful images available on DVD just a month after the wedding was sooo nice and I would never recommend any other way.
---
A Talented Photographer!
Reviewed on

11/27/2013
Shannon M
We actually ended up not liking our wedding photos from a different vendor, and contacted Shane to shoot with us a few weeks after our wedding. It wasn't a traditional wedding shoot, but Shane got us exactly what we had imagined all along. He was so nice to work with, and is super talented. I am so happy we contacted Shane and made the slightly odd decision to re-shoot our wedding photos. They are photos that I am proud to frame and keep forever.
---
More than just a photographer!
Reviewed on

11/23/2013
Kathryn C
We can't say enough nice things about Shane and Meg. Shane has worked with so many couples on their special days, he will know what you want photographed before you even do! Shane is not only a very talented photographer, he knows how to properly bustle a dress, pin a boutonniere, and put on a veil. He is a very fast worker when it comes to formals, but also pays attention to every detail and will get beautiful shots of every aspect of your wedding without you having to ask. In addition, Shane is a calming presence on what can otherwise be a stressful day. You don't think about how much time you'll spend with your photographer in advance, but it really makes a difference to have an experienced hand along for the ride. Finally, and most importantly, both Shane and Meg's photos are AMAZING. We would recommend them for your wedding or special event without reservation!
---
Reviewed on

6/27/2015
Ariel S
Shane was wonderful to work with at our wedding in June! We loved his demeanor, fun, easy to talk to, attentive but not intrusive. His photos just came back and we are so thrilled with everything he captured - from the posed to the candids. He really listened to our preferences in terms of style and environment but balanced that with his own professional expertise regarding of knowing what will look best. Best of all, he actually seemed like he had a good time at our wedding and loves what he does! I highly recommend him!
---
Reviewed on

6/26/2015
Jane R
We absolutely love the photos Shane took and he was great to work with. Shane took tons of pictures and every single shot is beautiful. He truly captured the day. He's also a wedding expert and was able to help guide us throughout our big day. For example, he reminded us to do a receiving line before leaving the church, which was extremely helpful. I would strongly recommend him. Worth every penny!
---
Reviewed on

6/17/2015
we are so happy to have found shane as our photographer for our wedding. he captured some really special moments and was really easy to work with. he was very professional, everything went super smoothly with him. he was quick at taking photos, and knew everything very well. we loved how our photos turned out, and everyone has been complimenting on what a great job he did! highly recommend!
---
Reviewed on

6/17/2015
we are so happy to have found shane as our photographer for our wedding. he captured some really special moments and was really easy to work with. he was very professional, everything went super smoothly with him. he was quick at taking photos, and knew everything very well. we loved how our photos turned out, and everyone has been complimenting on what a great job he did! highly recommend!
---
Reviewed on

5/27/2015
Meaghan
My husband and I were so happy to have Shane photograph our December wedding. We knew Shane's work from my brother's wedding 2 years prior and after doing some research, we knew we had to book him. Shane was completely accommodating of our busy work schedule's leading up to our wedding. The day of, Shane made us feel relaxed, which resulted in beautiful pictures. We are so happy we went with Shane!
---
The Best
Reviewed on

12/14/2014
Susan H
Shane is the best. He was the perfect photographer for our wedding. He was so easy to work with, laid back, very knowledgeable, with helpful suggestions but more than willing to go with the requests I had. Him and his second shooter Meg captured every shot, put everyone at ease, and truly captured our wedding day. There were so many photographs of every small detail, even down to the amazing shoes the groom's mother was wearing. I forgot that there were even pictures being taken throughout the evening! Shane also helped calm my nerves and kept the evening moving from moment to moment. The pictures were done and up for guests within a week. We are so happy with the photographs and continue to get compliments from our guests. Truly wonderful.
---
The Perfect Photographer for your Big Day!
Reviewed on

11/26/2014
Jessica G
Working with Shane was amazing. He took both our engagement photos and was also there with us for the entire day of our wedding. From the minute we sat down with him to talk about our day, I knew that he was the photographer we had to go with. Working with Shane was just a great experience. He is easygoing, laid back, got along with everyone and takes amazing photos. I didn't want the typical posed wedding portraits and with Shane, we got so many unique pictures that I am absolutely in love with. He was extremely flexible and was able to quickly adapt to the circumstances of our extremely raining wedding day and deliver some amazing shots. Everyone has said how much they love our pictures and how unique they are. They were especially impressed with all the amazing candid moments that Shane and his team were able to capture. I would absolutely recommend Shane to any couple looking for amazing, unique wedding photos. Thank you Shane for everything!
---
Wonderful Photographer
Reviewed on

11/24/2014
Amanda F
In a word, Shane was fabulous. He was easy to work with both before the day and at the wedding. He was professional, unobtrusive, and thorough. We have so many great photos from the day. His style is natural and candid, or at least that's what we wanted and what he delivered. Even in our posed photographs, we have much personality. He captured so many wonderful little moments, and the more I have been going back and looking at the photos, the more I appreciate his talent and effort. At one point during the reception, he tapped my husband and me to head back outside as there was a dusk light that illuminated the street in oranges and purples. That short series may be my favorite. He put us all at ease, and he and his assistant did amazing work. Can't recommend him highly enough.
---
One of the Best in Boston!
Reviewed on

11/21/2014
Aoi M
We really wish we could rate Shane more than 5 stars!! We had no doubt that we wanted him to take a part in our wedding at the moment we met for the first time. His sincerely genuine character immediately set us at ease and we really enjoyed his point of view and passion for his work, not to mention his pictures are just absolutely stunning. On the day of our wedding, Shane and Meg were both very professional but even better presence to have around. They were very calming but up beat and got along with absolutely everyone. Shane knew everything there is to know about the wedding, from how to walk/carry your dress to a run down of how the day should run. He even helped us pick earrings for a bridesmaid! As a bride, having Shane around was such a blessing and I could not have gone through the day as well without him. He was very engaging with the guests, even our family from abroad who spoke little-to-no English. Everyone was raving about them even weeks after the wedding! The photos came back within 3 weeks after the wedding and we could not be happier with the end product. We've heard countless compliments on how stunning every single picture is. We are very lucky and blessed to have had a chance to work with a great photographer like Shane and to have amazing pictures to remind us of our happiest day. We would wholeheartedly recommend Shane to any couple!
---
Absolutely Incredible
Reviewed on

11/08/2014
Meghan C
We picked Shane for our wedding photography after a LOT of research and desire to have truly unique photos. We didn't want a lot of "posing" photos but wanted more creative, candid photos. We got exactly what we asked for, and more. From the moment Shane arrived at the house where we were getting ready, he was helping with the veil, cracking jokes with my family, and just generally fitting in as part of the party. He was a blast to be around. Our photos arrived less than 3 weeks later, and are absolutely stunning. My favorite photos are ones that I haven't seen on other wedding websites or pinterest...ever. He is so creative and the fun of our day is expressed in each photo. All in all, we couldn't have been happier to have chosen Shane to shoot our wedding...he comes HIGHLY recommended!!
---
THE BEST!
Reviewed on

10/31/2014
Christy G
Photography was at the top of our list, so it was the first thing we looked into after getting engaged. My husband and I wanted someone who could tell our story and capture the moment- someone who viewed photography as an art and not a job. Enter Shane Godfrey. From our very first meeting in a small bar in Somerville, we knew Shane was our guy. His laid-back approach combined with the passion he has for his work and extreme knowledge is a winning combination. Shane has photographed both our engagement and wedding- and his work truly showcases who we are as a couple. We have received tons of compliments from family and friends not just for the pictures but because Shane and Meg are both so easy to work with. They are the type of people you'd want as friends. We will be using Shane to photograph our growing family for years to come. We highly recommend using Shane Godfrey Photography- they are simply the best.
---
Shane Rocks
Reviewed on

10/01/2014
Jessica B
I used Shane as my wedding photographer, he was recommended to me by another photographer in the business that I respect. Shane's pricing, TAT and model are probably the best in the area. Most photographers force you into getting an album and extras, Shane does not. I had several great conversations with Shane over the phone prior to my husband and I meeting him just a few weeks before the wedding. He has a very easy going and laid back demeanor and is easy to get a long with, his team is also awesome! I received my full online album and dropbox folder with all the pictures 2.5 weeks after my wedding! The pictures are absolutely beautiful, he did a wonderful job! I do wish we had a little more variety and some pictures that aren't the typical garden variety wedding pictures but we were behind schedule with getting ready and had to rush a little through the pictures. Shane also takes a picture through an old-school wooden box camera which is very different from anyone else. I can't wait to see how that came out. I would recommend Shane to any New England bride!
---
Shane Godfrey - God's Gift to Photography
Reviewed on

9/28/2014
Jonathan A
We loved having Shane as our photographer! From the first meeting we felt relaxed with him and confident in his abilities. The pictures he took of us for both our engagement and wedding are amazing. He is professional, always willing to help if you need it, and was such a great addition to our day. Even our guests were commenting on how much they loved him after the wedding was over. He literally got along with everyone and made them feel and look relaxed in front of the camera. Just book him!
---
Talented photographers-you'll enjoy spending your day with them!
Reviewed on

9/15/2014
Emily M
Shane was one of the best decisions we made for our wedding day. It's safe to say I did a LOT of research(/stalking) before we met with Shane before booking him. We knew that he'd be great to have at the wedding after our wonderful (and fun!) engagement photos, but I didn't realize how amazing the photos would actually be! Our wedding was absolutely perfect and Shane conveyed the mood, atmosphere, and experience through still frames...incredible. When we were sent the photos to download (less than two weeks after the wedding), I was so impressed with the various angles and styles. I had no idea Shane and Meg were even around most of the time (but when they were, it was such a happy and fun experience--they were like guests!) It was an extremely humid day (not a bride's favorite way to start a day), but Shane kept us calm, kept the mood light, got strangers out of the way, and got us through the necessary outdoor photos quickly so I could get back to the AC...:) And now to plan more events so I can hire Shane Godfrey Photography once again!
---
Fantastic!
Reviewed on

9/15/2014
p g
Outstanding! It look me a long time to find a photographer I really liked as it seemed everyone around Boston took photos that were stuffy, cheesy and just not what we were going for. I was so happy to find Shane and even happier when we met him. Shane was down to earth, approachable and really easy to be around the day of our wedding. He and his crew managed to capture everything we would have wanted, often without us even realizing they were there.They work quickly too which is great because it allowed us to enjoy so much of the day. We couldn't be happier with our photos (both portraits and candids), they came out beautifully have exactly the "feel" we wanted them to. Shane is incredibly talented and great to have around on your wedding day. We're so happy to have worked with him.
---
Choose this photographer!
Reviewed on

9/11/2014
Emily N
After researching several photographers, a friend of a friend recommended Shane. We immediately loved his style and vision and actually pushed our (tentative) wedding date back a week to select a day he was available. Planning from a distance was a snap, as he was willing to chat over the phone or skype. He also was flexible in meeting us in person before the wedding when we were home in New England for the holidays. I'm passionate about photography and knew this would be one of the few lasting pieces of our wedding day, which would capture the memories for a lifetime. I fully trusted his artistic vision (thank goodness, the last thing you want to worry about is photography!) and he exceeded our expectations. He is a calming, practical presence (I received a quick, effective lesson in how to walk in a big dress). As the day unfolded, our events progressed more slowly than we had planned, and fortunately Shane stuck around to the end. We highly recommend him, you'll be very pleased with the results!
---
Shane Rocks!
Reviewed on

8/17/2014
Lauren P
I already knew I wanted to hire Shane the moment I was engaged, because I had gone to photography school with him and knew his work was amazing. My wedding photography was the main concern of mine, being the part that holds the memories and tells the story for years to come. Shane did not let me down one bit, having great communication and being on top of all the photography details. My family and friends have complimented how well Shane and his assistants worked to get great images, while not intruding on the wedding. I would recommend Shane to any couple getting married.
---
Shane Godfrey Photography
Reviewed on

8/04/2014
Carrie D
Shane Godfrey is the best of the best. When my husband and I first met Shane to discuss our wedding and see if he was a good fit, I instantly knew he was the perfect person to capture our day. He was so easy going and kind and through our conversation I realized how smart and creative he was. I knew that on such a big day filled with so many different emotions, Shane would put me at ease and make the pictures one of the easiest and enjoyable parts of the day! The day of our wedding couldn't have gone better. Shane was so easy to work with, as was Meg. He knew that my husband and I wanted to be a part of our cocktail hour and finish our pictures beforehand, and we got all the shots done in plenty of time. Shane makes the process feel very natural. During the reception, Shane and Meg were all over the dance floor getting great shots of the party. He never pulled us away from our reception to get more pictures and we were able to be a part of every minute of our wedding. Just over a week after our wedding, the prints were posted. I was overjoyed with how the pictures came out. Everyone I have talked to that has looked at them has said the same thing: they tell a story and they capture every moment you would want to remember. I've had so much fun going through them and re-living that day. Shane's vision and skill is top-notch and he is an absolute professional. My husband and I are so glad we chose Shane to photograph the most important day of our lives, and are so happy we have his wonderful photographs to remember it forever. We highly recommend Shane Godfrey!
---
Fantastic Photographer
Reviewed on

7/22/2014
Laura P
Shane and his team had previously worked with our family, so we knew hiring him would provide the best photography possible. As soon as his team arrived they went above and beyond to assist with the little details. He made sure that we got every shot we wanted, but also took so many candids that truly capture the day. Shane and his team worked great with all members of the family As soon as we received our wedding photos we could not stop looking through them and smiling at every one. We are fortunate to have such beautiful photos and will cherish them for years to come.
---
Amazing Photographer with outstanding results
Reviewed on

7/08/2014
Tim M
Shane came highly recommended from many people and we were able to see him work firsthand at a friends wedding before ours. After seeing how he worked we knew we wanted to book him. Shane is calm, attentive, professional and easy to be around. When our wedding day came, Shane was amazing. He kept a calm and light- hearted demeanor before the ceremony which was greatly appreciated since those tend to be the most tense moments. When the time came to take group photos in a public area, Shane kept everyone in the background moving to ensure that they would not interfere with a picture. We had many photos that we wanted and he was able to get through them with enough time to get additional bride and groom shots AND be at cocktail hour on time. He captured every single moment of the day and then some! He stayed late into the night, despite the fact that he had already been there 10 hours to not miss any moment. When the photos were complete, we were astounded. We knew he had captured great moments but it was beyond words once we actually saw his work. He has an amazing eye and didnt miss a beat. An added bonus to all of this is that we knew Shane shot more than 8000 photos on our wedding day and he had edited them down in 2 weeks! It took us hours to go through all the pictures so we could not imagine how much time he put into editing after our wedding to get us the shots in such a timely fashion. We would recommend Shane highly. You will not be disappointed with booking him!
---
Great Photographers!
Reviewed on

6/22/2014
Claire W
We had Shane's colleagues, Jared and Rob shoot our wedding and they were phenomenal! They were organized and efficient in getting the formal photos and blended easily into the crowd for candids. Our photos were available quickly and are absolutely beautiful! The whole process was easy and enjoyable, from the first meeting with Shane to the numerous emails back and forth and finally the finished product. I would highly recommend Shane Godfrey Photography!
---
Exceptional Photos and a Joy to Work With
Reviewed on

6/06/2014
Elisabeth C
From the moment we met Shane we were impressed by his professionalism and attention to detail. He was extremely straightforward and easy to work with throughout the process and made a concerted effort to adapt his style to our needs. He was able to effortlessly accommodate the various requests we had for specific photos while simultaneously capturing countless candid moments throughout the night. His photos provided us with a genuine glimpse of the love we share and the joy of those who celebrated our day with us without the forced and manufactured feel of some photographers. We wholeheartedly recommend his talents to everyone!
---
Send Message