 Style quiz
Get inspiration you can actually use to personalize the vibe for your wedding.
Your Wedding Style Defined
Get your vendors on the same page with a Wedding Vision that's super simple to share and rally behind.
A Wedding Quiz That's on Point
Heart the photos you love, X the ones you don't and we'll pull together your wedding style theme, color palette and inspiration to get you started.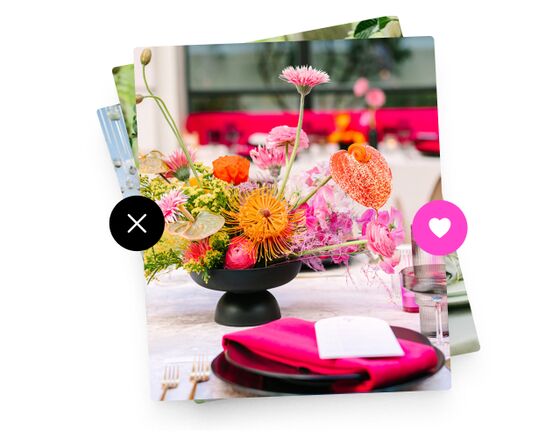 Get Your (Wedding) Life Together
Organizing wedding ideas is super easy. Proof? Pull in photos from our curated images to your vision via Pinterest, your phone—anywhere.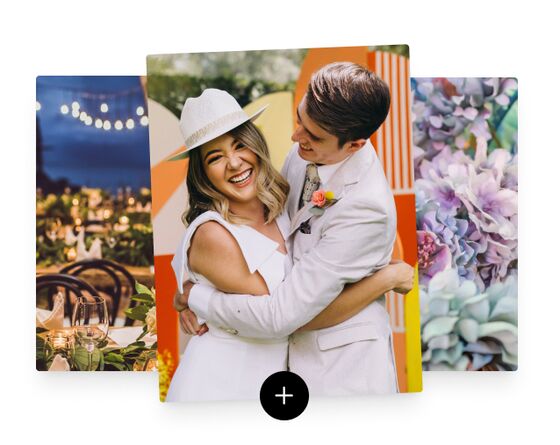 Wedding Vendor Squad Goals
Once you've got a Wedding Vision that's 100% you, we'll recommend the best vendors for your style, location and budget.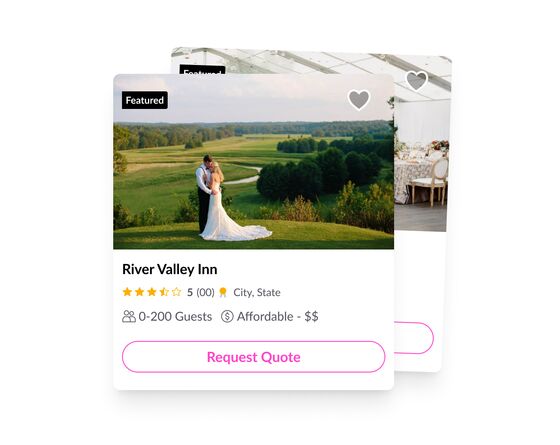 Make Your Vision a Reality
Now that your wedding style is all you, bring it all to life by sharing your vision with vendors! Does it get any easier? Definitely not.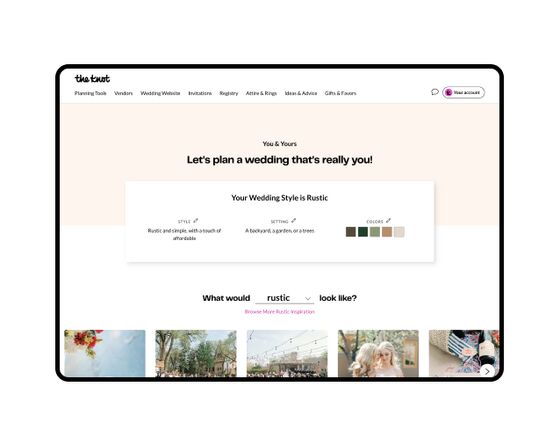 Find Inspo
Our wedding quiz won't leave you hanging. Get inspiration you can actually use.
Get Organized
From choosing your wedding theme colors to nailing down your napkins, it's all here.
Speak "Vendor"
Cascading bouquet? Semi-naked cake? Show them exactly what you mean.
Get inspired and find your look
Check out our favorite tips for personalizing your wedding colors, decor, and more.
Tap into your wedding style
From invites and websites to florals and decor, there are so many fun ways to show off your style.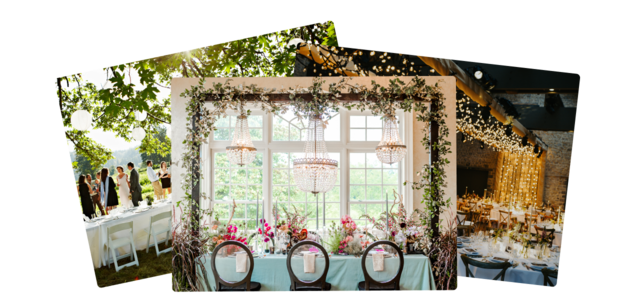 Find your kind of venue
From barns to ballrooms, use our quick filters to look at reception venues in your area that feel like you.
Invitations for every style
Send invitations that set the tone, are 100% you, and get people hyped about celebrating your love.
Define your wedding vibe
Look through pretty pictures and get recommendations for venues, invites, and more.