How to Make Your Wedding Look Like You Thought of Everything
These are the little details you definitely shouldn't miss.
We have included third party products to help you navigate and enjoy life's biggest moments. Purchases made through links on this page may earn us a commission.
Between venue tours and cake tastings, it's easy to forget about the little things during the wedding planning process, but don't stress—we're about to walk you through them. You might need a little lighting love, a creative guest book idea or a really awesome exit strategy. Whatever boxes you have to check off, get inspired by our tips and tricks for some of the most looked-over wedding details. They won't go unnoticed by your guests, we promise. And if you're on the hunt for last-minute extras, The Knot Invitations is a one-stop shop for all stationery needs and The Knot Shop carries tons of small decor items.
Gift Welcome Baskets to Out-of-Town Guests
Why: If you have a lot of wedding guests coming in from out of town, giving out welcome baskets is a thoughtful gesture. Your guests will immediately feel appreciated and cared for, which sets the tone for your entire wedding weekend.
How to do it: Welcome baskets needn't be fancy. They usually include some snacks, beverages and note from the couple. If you've booked room blocks at hotels near your wedding venue, you can work with them to ensure the baskets are properly distributed.
Don't Forget Directions and Signage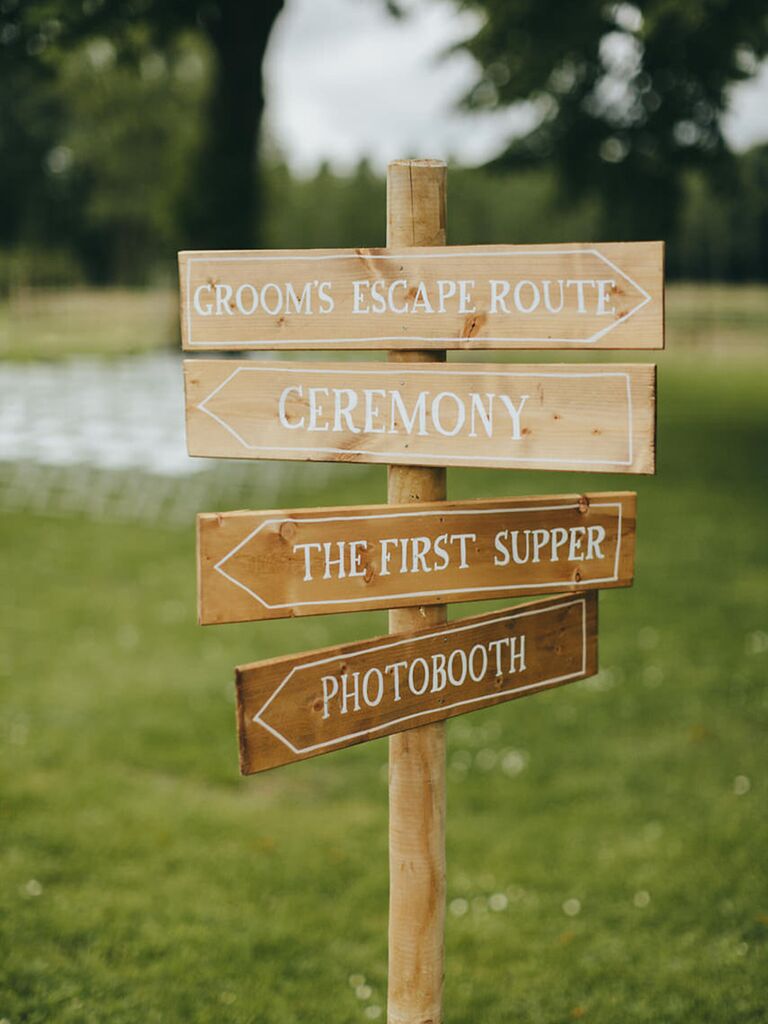 Why: You don't want your guests getting lost between the highway exit and the chapel parking lot. If you spell it out for them, they're more likely to be on time and the entire day has a better chance of running smoothly.
How to do it: First, include a map or add a link to Google Maps on your wedding website so guests know exactly where they're going. As a safeguard, consider including a map from the ceremony site to the reception venue in your programs or your invites. For the day of, create signage for each wedding spot (the ceremony, cocktail hour and reception) directing guests where to go. (Find shoppable signs here.)
Create a Memorable Entrance
Why: No matter where you wed, first impressions are essential for both the wedding ceremony and reception space. A personalized entryway for both will make your site more welcoming and help loved ones feel at home immediately.
How to do it: If you're having an outdoor wedding, hang eucalyptus garlands around door frames or sun-catching glass lanterns on the surrounding trees. For a ballroom, have your florist create an escort card table arrangement with plenty of height so it's the first thing guests see. A rustic affair calls for tons of lanterns lining the pathways. And floral archways are always stunning.
Include Pretty Escort Cards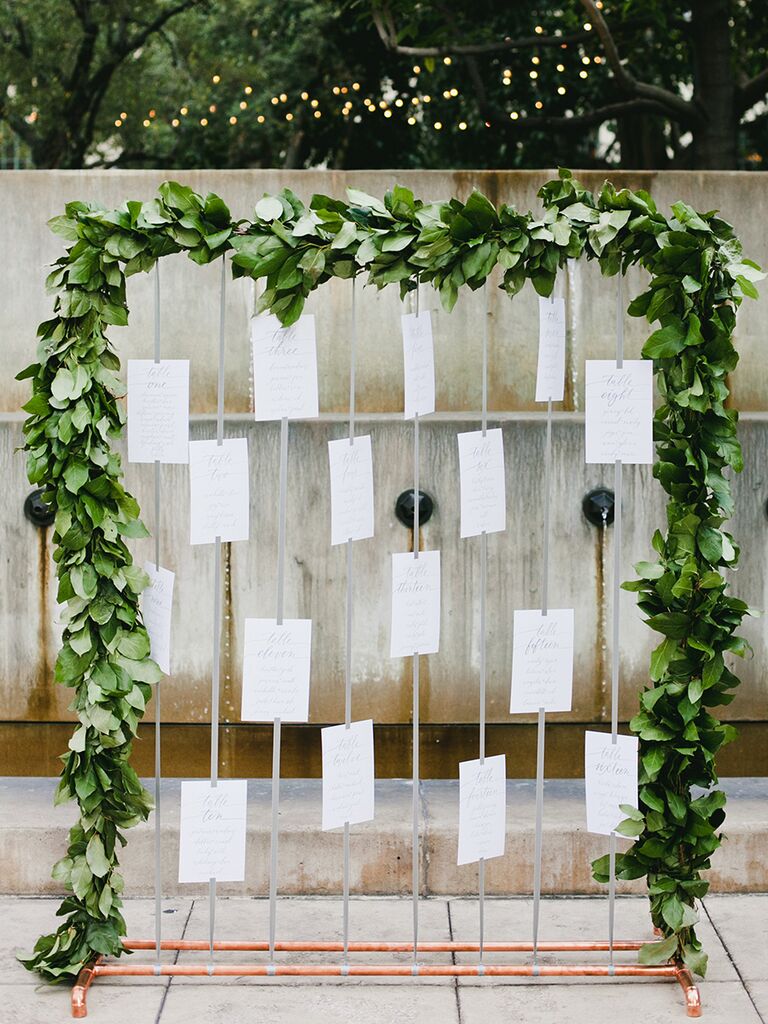 Why: When the seating is assigned ahead of time, you save family members and friends the pressure of searching for a seat at the wedding reception. You also guarantee that your guests of honor (grandparents and close relatives) get a quiet spot while your rowdy friends from college sit closest to the dance floor.
How to do it: Escort cards are extremely easy to personalize and an excellent way to bring in your wedding day colors—from calligraphed seating cards set atop a textured linen to apples tagged with each guest's name. Other ways to display escort cards: Pin them to a clothesline, post them on a board covered in color-coordinated ribbon, or incorporate them into your cocktail hour using personalized stirrers tagged with guests' names and table assignments. Ask your stationer if they can provide them, or check out these customizable options you can order from The Knot Invitations.
Have a Guest Book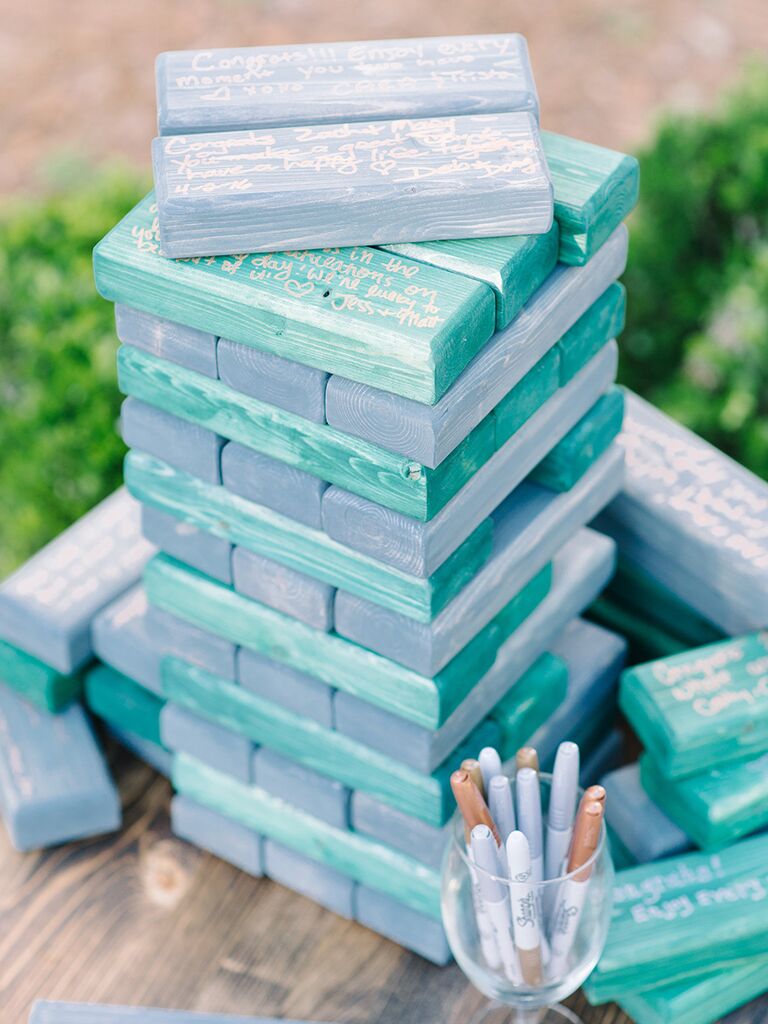 Why: It takes more than setting out a couple of pens to make a wedding guest book enticing enough to get everyone to sign in. The trick is to show off your creativity and make it a fun, interactive activity.
How to do it: Ask guests to contribute to a scrapbook by providing a Polaroid camera: They can take a selfie then pop the photo into a book and sign next to it. Or, each guest can write out a date night idea, marriage tip or note of support on a game piece (like Jenga blocks) that you can use over and over again.
Don't Skimp on Lighting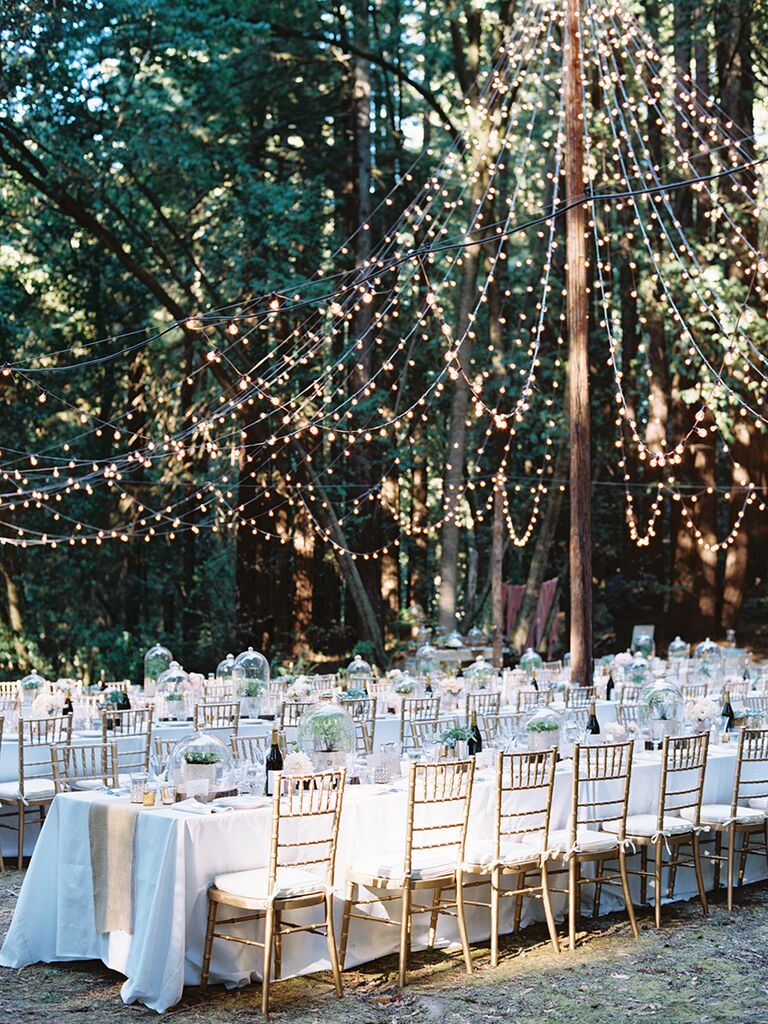 Why: The right lighting can do a few things: It can create a sense of intimacy in a large space, highlight décor elements and make you and your guests look awesome in wedding photos.
How to do it: Decorative hanging lights, lamps with patterned shades or crystal chandeliers will transform a space from plain to extravagant. String lights can be used just about anywhere, whether it's to create a faux ceiling effect or connect a large reception space together.
Set Up a Lounge Area
Why: While dancing and eating are a big portion of any wedding reception, your guests may want to take a beat and enjoy some conversation Setting up a lounge area with sofas, ottomans, coffee tables and more, allows your guests to put their feet up, relax and chat.
How to do it: Work with your wedding planner, rentals company and venue to situate and design a lounge area. You can keep it simple, or create a space that matches your wedding style and theme.
Remember Bar Décor
Why: The bar is a spot that most of your guests will visit a few times throughout the night, which is precisely why it's a great place to add a burst of color or personalized décor element.
How to do it: Spice up your cocktail menu with a couple of signature sips that have unique garnishes like berry-infused ice cubes or fresh herbs. Consider printing your signature cocktail recipe right on your coasters or beverage napkins. For the bar itself, simple signage goes a long way when paired with a few floral arrangements and greenery.​
Display Stylish Menu Cards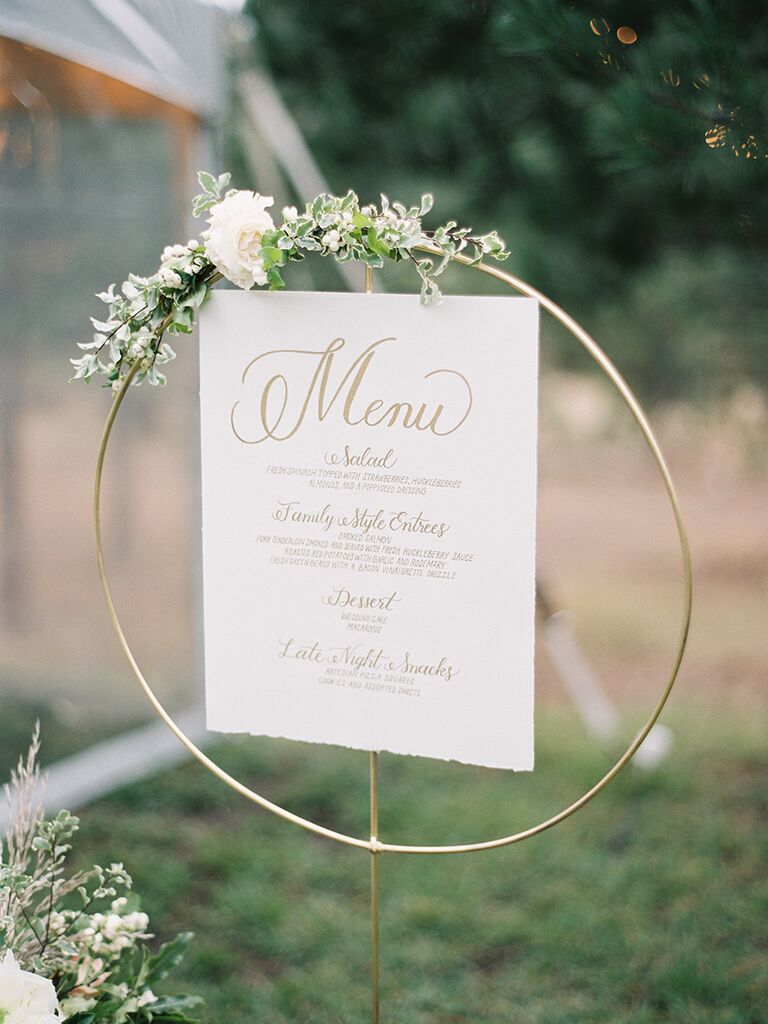 Why: Menu cards designed to complement your wedding day stationery and coordinate with your signature colors will add an extra-stylish touch to your tablescape.
How to do it: The menu cards can be as formal or informal as your reception. Place round menu cards in the center of each charger to suit a decidedly formal reception. A more laid-back wedding might call for the menu to be written on a chalkboard set up near the entrance. If you plan on serving a multi-course meal, consider giving guests mini menu booklets. They can even double as place cards. Stationery sites like The Knot Invitations have tons of options to choose from.
Set the Cake Table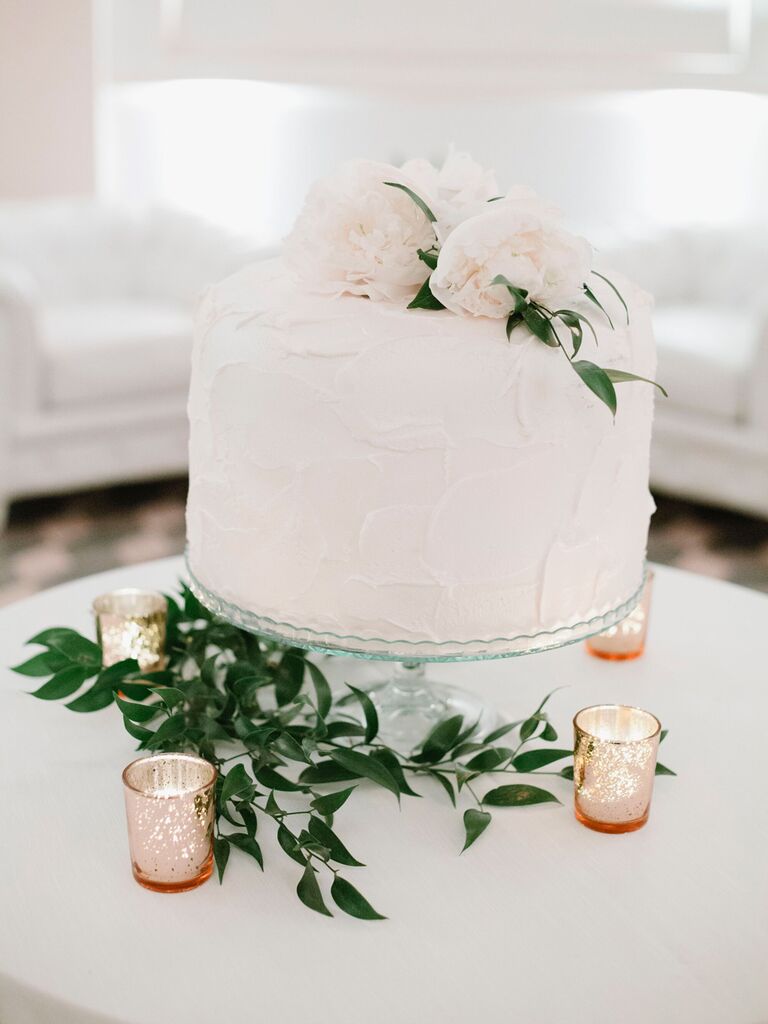 Why: The wedding cake table is often a main focal point of the reception space where many of your guests will congregate to take pictures. It's also going to be the center of attention for your cake-cutting photos, so you'll want to set that stage perfectly.
How to do it: Create the perfect setting for your cake by keeping décor low to the table so you don't take away from your main dessert. Dress the table with a nice linen, then decorate with small blooms or tea light candles. To give it the royal treatment, set your cake on a riser at a ballroom wedding or cover it with a fabric-draped canopy if you're having an outdoor party—your rentals company can help put together the right look.
Pick the Right Chairs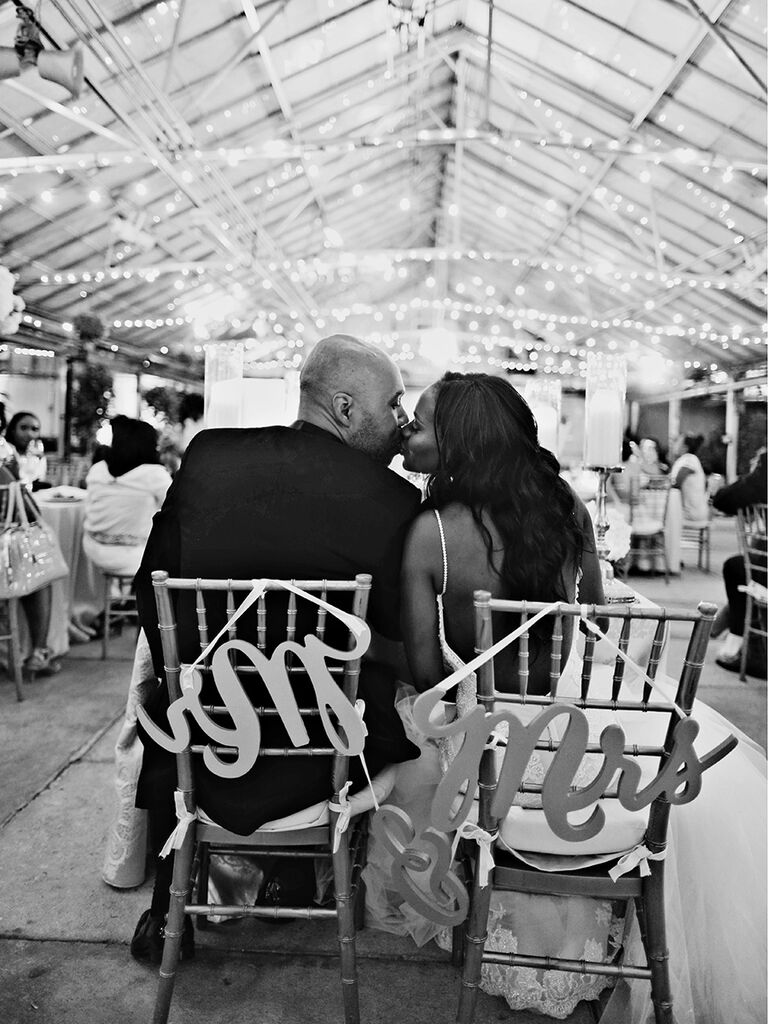 Why: The right chairs and chair treatments can transform a boring must-have into something elegant and refined.
How to do it: Match your chair treatments to your wedding style. For an outdoor wedding, consider using wood Chiavari chairs instead of the plastic folding kind. For a fresh twist, get colorful, patterned chair cushions in lieu of monochromatic ones. You can also use your chairs to pay tribute to the time of year by decorating chair backs with a miniature wreath for a winter wedding, or tie fresh blooms to each of the chair backs if you're having a springtime affair.
Have a Game Plan for the Kids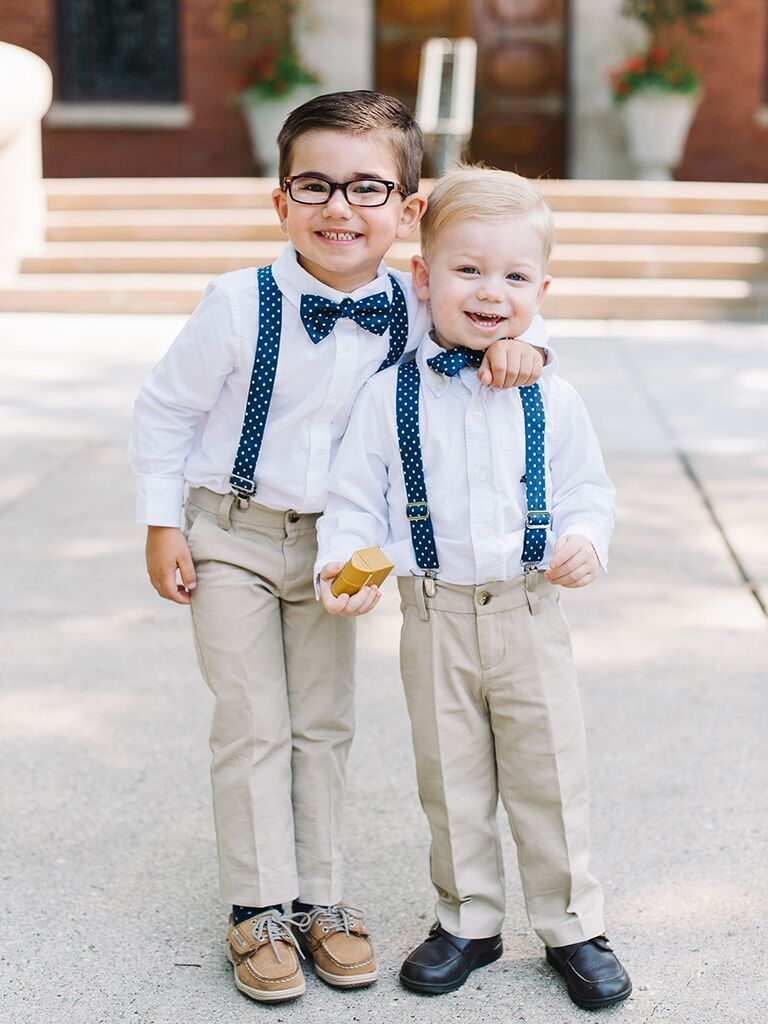 Why: Even if you love children, disruptions during the ceremony or reception aren't ideal. Have a plan to keep little ones attended to and on their best behavior.
How to do it: At the ceremony, have an usher hand out coloring books and crayons. At mealtime, seat little ones with their parents so they'll be in top form while eating. If lots of kids will be attending, it might be worth it to hire a sitter or two for the evening in a nearby room with games, crafts and movies. That guarantees they—and their grateful parents—will have a good time.
Choose Epic Favors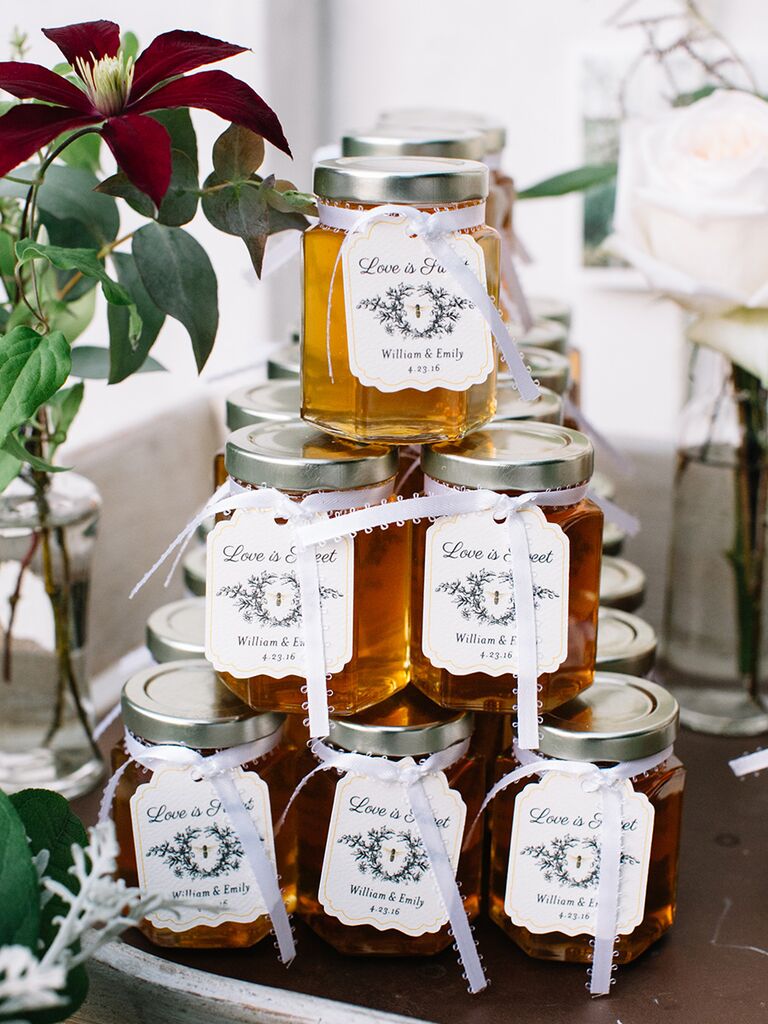 Why: Wedding favors aren't a necessity, but they're a nice way to show your thanks to your guests. If you're looking for a cute thank-you gift your guests will actually use, we always recommend something edible.
How to do it: Favors can double as escort cards, which can be arranged on a table as guests enter the reception, or they can be styled as place settings. If you want them to stand alone, highlight them with their own table near the reception exit so guests know to take one on their way out.
Book Some Additional Entertainment
Why: If you have a contingent of guests who aren't into dancing, it's nice to provide other forms of entertainment during your reception. While this isn't a must, additional entertainment can infuse your party with personality and add a unique touch.
How to do it: There are lots of wedding entertainment ideas to choose from, including photo booths, live event painters, musical performers, dancers, caricature artists and more. Work with an entertainment company and your wedding planner to find entertainers that are right for your big day.
Make an Exit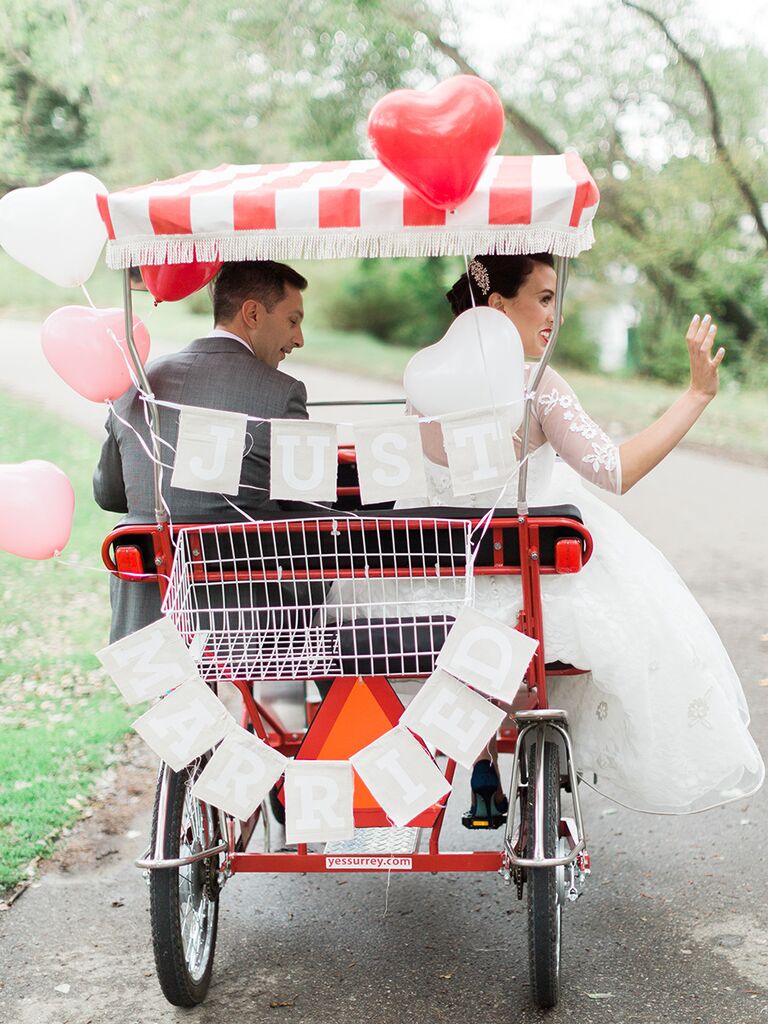 Why: A stylish exit is the exclamation point to a great wedding day, not to mention your last chance to drive home your personal style. Take full advantage of this opportunity.
How to do it: Rose petals are a tried-and-true classic. If you want a modern spin, you could go big with fireworks or sparklers (pending local fire ordinances). When it comes to your getaway transportation, get creative: Drive away in a vintage car decorated with bright flowers, toss your hair into the wind on a moped or jump into a sleek, stylish sports car.