Our Story
How We Met (Part 1)
In Alexa's freshman year at Tufts University, she was cast in the musical "Urinetown," where she befriended a sophomore named Marcos. She quickly noticed that roughly 90% of Marcos' stories involved his best friend, a mysterious "Jon Sasenick." One fall afternoon, Alexa ran into Marcos and Jon, and Marcos made the introduction. Alexa said, "It's nice to finally meet you!" and Jon said "You too!" They both promptly forgot about each other and didn't speak again until the following year.
Jon has no recollection of this first meeting. If you ask him when he first met Alexa, he claims it was when he saw the production of "Urinetown" and thought to himself, "Who's that girl with the hair?"
Ahhhhh romance.
How We Met (Part 2)
In their junior year (Alexa's sophomore year), Jon and Marcos decided to take an Ancient Egyptology course for their humanities credit (#liberalarts). They walked in on their first day to find Alexa was taking the course as well and sat with her. Jon and Alexa finally became friends and learned a lot about each other that semester - specifically:

- Both considered watching "Prince of Egypt" an acceptable substitute for studying for Ancient Egyptology.
- They made a good team; both had received 98s on the midterm, and when Marcos announced he'd somehow earned a 107, they collectively booed their friend.
- Both had great senses of humor; Jon (and Marcos) would spend every class putting small objects in Alexa's hair, and Alexa would laugh instead of killing them.
Jon and Alexa remained good friends for the rest of that year, and became closer the following year when they worked on the show "Assassins" together (yes, Marcos was cast too). When they finally started dating in March, absolutely no one was surprised.
The Proposal
Jon and Alexa dated for five years, including:
- Two years of long distance while Jon powered through med school in Erie, PA. It's a glorious city if you like fog, guns, and morbid obesity.
- Jon finally moving to New York City! Just kidding, it's Far Rockaway (emphasis on Far). The Universe decides to cut them a break, however, and restores A train service two days before Jon arrives. The MTA does nothing good ever again.
- Moving in together after four years, settling in Central Harlem with their BFFL/child Logan Reed.
Jon was coming up on his five year reunion at Tufts, and decided to propose where it all began. He bought a ring with the help of his friend Becky (seriously girl, thank you - you did good) and hatched a plan with Logan's help. Upon arriving back at Tufts, Jon suggested they walk around campus a bit. He led her to the library roof, Alexa's favorite spot on campus, and on the night of June 10th, 2016, Jon asked her to be his wife.
The Wedding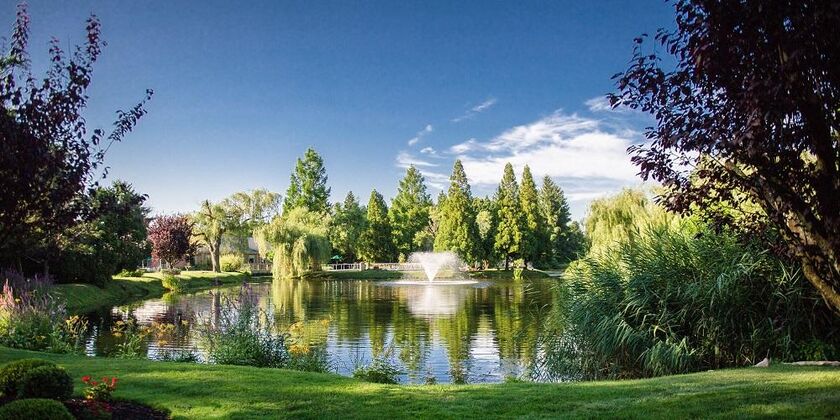 Saturday, September 23, 2017
7:00 PM
Ceremony and Reception
Flowerfield
199 Mills Pond Rd, St James, NY 11780
Wedding Party
Emily Pantalone - Maid of Honor
While in Mexico, Emily and Alexa entered a drinking contest. Emily came in second - the only reason she lost was because she accidentally poured beer all over her face in her haste to win.
If you're looking for the fun person at the wedding, you're looking for Emily.
Hilary Asare - Bridesmaid
Hilary is an enigma. She frequently discusses the intricacies of modern theater, just as frequently as she weeps over the most recent Grey's Anatomy episode. She'll champion the superiority of Tempranillo wine, but she's also a fan of my signature swill, "Tequila Mockingbird." She once walked into a party and arbitrarily declared herself The Mayor, and not a single person questioned it. Hilary is the ideal bridesmaid because she can be relied upon to simultaneously make sure everything is perfect and in order, while also getting down harder than anyone else around.
Troy Bedik - Bridesmaid
There is no doubt in anyone's mind that Jon loves Alexa. But Jon has never, on stage, in front of all of their closest friends, sang Wicked's "Defying Gravity" directly to Alexa.
Troy has done this.
Eden Althaus - Bridesmaid
Eden has known Alexa for almost 25 years, which means that they've gotten each other through every high and low imaginable (and that they owe their mothers endless drinks for the crap they put them through). Solid low points: 1) When Eden's preschool boyfriend broke up with her and Eden truly thought she'd never love again. 2) When Alexa decided that she wanted to dye white streaks in her hair like Rogue from XMen. 3) When both of them dated men who played Horton the Elephant in "Seussical" (Alexa is marrying hers).
Allie Sasenick - Bridesmaid
Alexa grew up with one brother and all male cousins. Allie grew up with three brothers and all male cousins. As a result, both are sarcastic, tough, badass ladies with a lot of similar underlying issues that should probably get addressed at some point. Both are also in desperate need of a sister-in-law.
Logan Reed - Best Man
Jon and Logan have been friends since sophomore year of Tufts (They would have been friends freshman year, but Logan got a part that Jon really wanted and Jon had some stuff to work through). Alexa and Logan had been living together for 3 years before Jon moved in and drastically reduced their monthly rent. They all now share 1 closet, 1 bathroom, and, accidentally, 1 toothbrush.
Marcos Sastre III - Groomsman
Marcos and Jon have been friends since freshman year of college. They also lived together for 2 years at Tufts, where Marcos quickly learned Jon does not enjoy April Fool's Day (Jon pulled a samurai sword on Marcos). Both being intense overachievers, they spent many late nights at the kitchen table writing papers and cramming for exams...or pretending to cram for exams and watching Prince of Egypt instead (no Marcos, you can't sing both Moses AND Ramses, you have to pick one). Marcos is known for his insanely photographic memory and once, while intoxicated, recited the ENTIRE movie trailer for Memoirs of a Geisha. Jon and Alexa will count on him to remember the small details they will likely forget come the big day.
Matt Sasenick - Groomsman
Jon has known Matt his entire life...as he should...since they're brothers. He also happens to be an identical twin (see Ryan Sasenick, below). Matt and Ryan constantly teamed up against Jon in a variety of ways throughout childhood, including during Monopoly, Risk, and literally any multiplayer video game. Despite this, Jon always liked (and continues to enjoy) having 2 younger brothers around to hang out with.
Ryan Sasenick - Groomsman
- 3 minutes younger than Matt
- constantly dressed in red during childhood so people could tell him apart from his twin (Matt was always in blue)
- Mother does not deny the fact that they easily could have been switched in infancy, so Ryan could actually me Matt and Matt could actually be Ryan
- Responds to the following names: Ryan, Matt (he quickly learned there was a 50/50 chance they meant Ryan), Saz, Brian, twin
James Chryssos - Groomsman
Lucky for Jon, he and James have gotten along since the first time they met. Also fortunately, he is neither a Yankees nor a Giants fan, which makes their friendship a lot easier. When Jon is at Chryssos family functions and things start getting really Greek, James is always there with a drink in hand for Jon. James will be a good brother-in-law.