We have arranged a special wedding group rate through our travel advisor Joy Hess, owner of Outside the Lines Travel. Our wedding will take place on Saturday, April 30, 2022. We have a room block from Wednesday April 27- Wednesday May 4 to celebrate with us at the luxurious, all-inclusive, adult-only spa resort in Cabo!
Please place your deposit of $150 pp by Friday, May 7, 2021, to receive the discounted room block rate. The deposit is non-refundable and will be applied to the total price.
Choose your Room and Length of Stay:
You can choose your stay between the allotted room block dates, staying for a minimum of 3 nights and a maximum of 7 nights and also choose your room type.
The prices outlined below are total prices per person.
Option 1: Royal Deluxe Partial Ocean View
〉2 Double Beds or 1 King Bed
〉Bed Type Not Guaranteed
〉Sleeps up to 4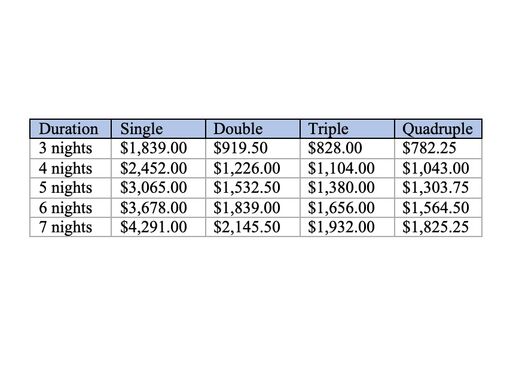 Option 2: Royal Deluxe Oceanfront with Double Beds Guaranteed
〉2 Double Beds
〉Sleeps up to 4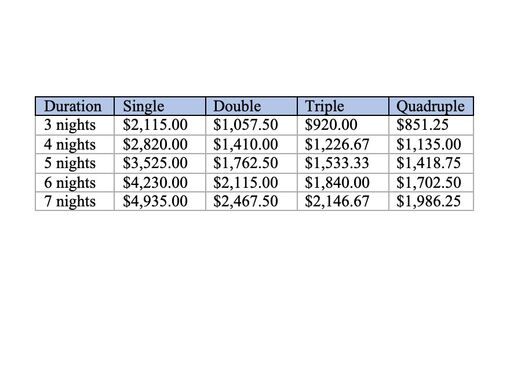 Option 3: Royal Honeymoon Oceanfront
〉King Bed
〉Sleeps 2
Price includes:
* the all-inclusive meal and drink plan
* all taxes and fees as well as all roundtrip, non-stop, airport transportation in a luxury vehicle
* price does not include airfare to Los Cabos International Airport (SJD)
* custom insurance quotes will be offered (and strongly encouraged) by Outside the Lines Travel
To learn more about travel information, please click on the link below. On the website you will also find a Google Docs form to fill out your personal information and place your deposit.
https://www.outsidethelinestravel.com/frazier-francis-calhoun
Feel free to reach out to Joy Hess with any questions!
(412) 608-4991
joy@outsidethelinestravel.com