In the name of God, the Most Compassionate, the Most Merciful
What's a Graduwedding?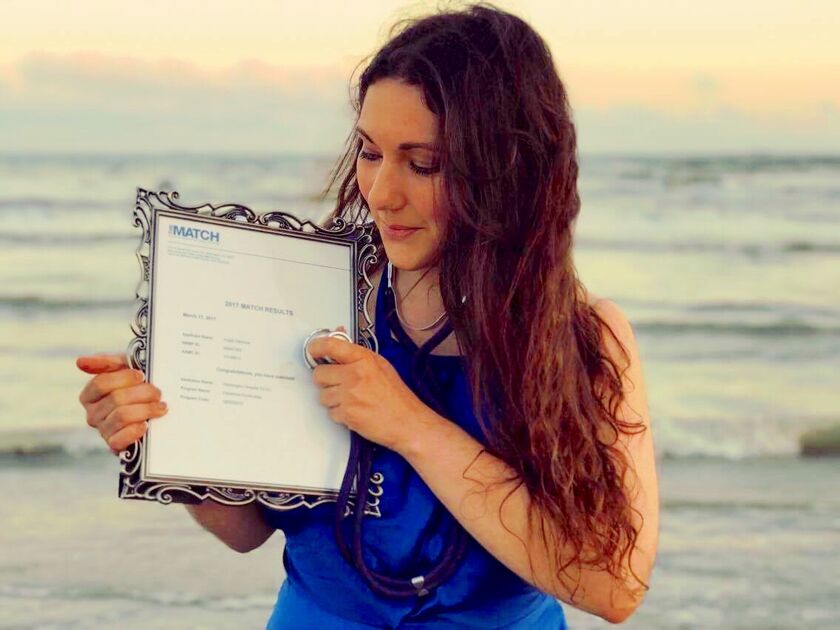 Imagine a graduation party that's as EXTRA as a wedding. That's a Graduwedding. It's unlike any graduation party ever. A graduation is a person walking across a stage and accepting a really expensive piece of paper. But a ~Graduwedding~ is so much more-- It's the union of two souls, in this case Angie and her Medical Degree (MD).

The idea for the Graduwedding occurred after Angie discovered the results of her match into residency (read that story on the Enmatchment page!) She was so elated, she wanted to celebrate with literally anyone and everyone she'd ever met, and even people she hadn't. This was such a big deal for her, because it was the culmination of 3 degrees and 9 years of higher education. Her match represented everything she had worked toward. Angie realized this graduation would only happen once in her life. She wondered, why is it that no one really celebrates their graduation? And if she threw a party, how could she convey that this party was a Big Deal?
So the idea of the Graduwedding was born. This party is the celebration of the life-long partnership Angie will have with her diploma. She hopes the sentiment of the Graduwedding will spread and that other graduates, from high school diplomas to PhD's, will celebrate their achievements in the same magnificent way.
The Path to the Match
Medical School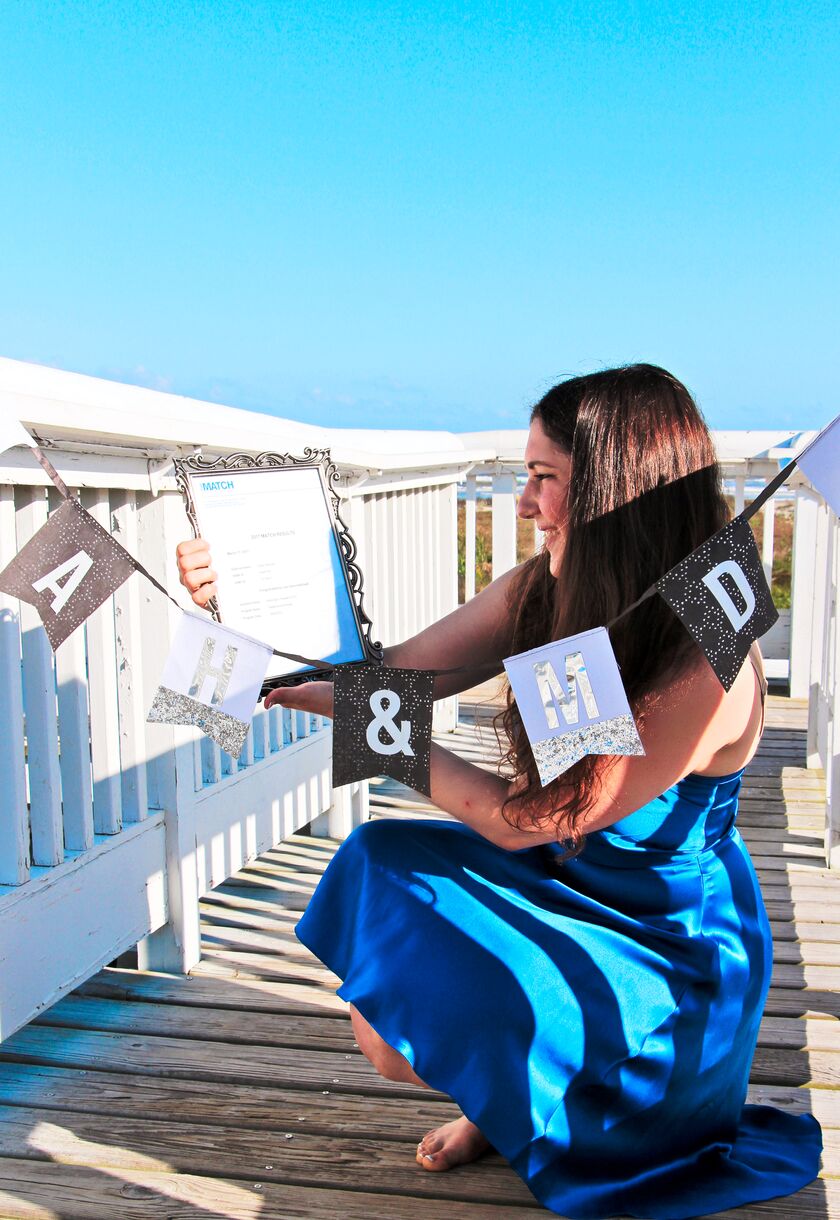 Angie entered medical school at the University of Texas Medical Branch at Galveston (UTMB) in 2012 after completing her B.A. in Biology at the University of Texas at Austin. Going to medical school by the beach was totally rad, even if it was Galveston. The water was brown most of the year and Whataburger was considered fine dining, but Angie and her classmates learned how to create fun there. At one point, Angie was a princess in a big yellow house (palace) on the corner of 14th and Market with fellow princess and medical student, Petra K. Some nights, they would call a gathering of the UTMB kingdom at a Tiny Stairwell Concert and serenade the island inhabitants with their ukuleles. Everyone learned to play and sing. Manny Two-Hands was crazy amazing at the guitar. Jessica T. could make your heart cry with the heavenly beauty of her harmonies. Lauren L. would play songs so sweet the moon would glow red. Alexi B. was master of mashes, including Ain't No Mountain High Enough with Ingrid Michaelson's You and I. It was a beautiful, melodious time.
When Angie wasn't making music or crashing Beyoncé Beach (a real place), she was studying. There was a time when Angie and Petra woke up every morning at 6AM, practiced yoga from 7-8AM, and studied from 8AM-10PM under the watchful eyes of Sir William Osler, the patron saint of medicine. It was 14 hours a day, 5 days a week, and they worked half-days on Saturdays. It was the most she ever memorized in her life. She got so used to it, she sometimes would memorize license plates in the parking lot as she left school at night-- just for fun. This was all Petra and Angie and the rest of UTMB did for 6 months in preparation for Step 1 of the U.S. Medical Licensing Exam. It's the exam that determines your FATE for residency, and by extension, the rest of your life. So, you know, no pressure.
BUT THEY GOT THROUGH! With the help of Dr. Sattar sweetly whispering the principles of pathology in their ears, the adorable characters at Picmonic.com, and the cringe-worthy dad jokes courtesy of Doctors-In-Training, they did it. They passed and went on to live in Austin for their clinical clerkships.
MPH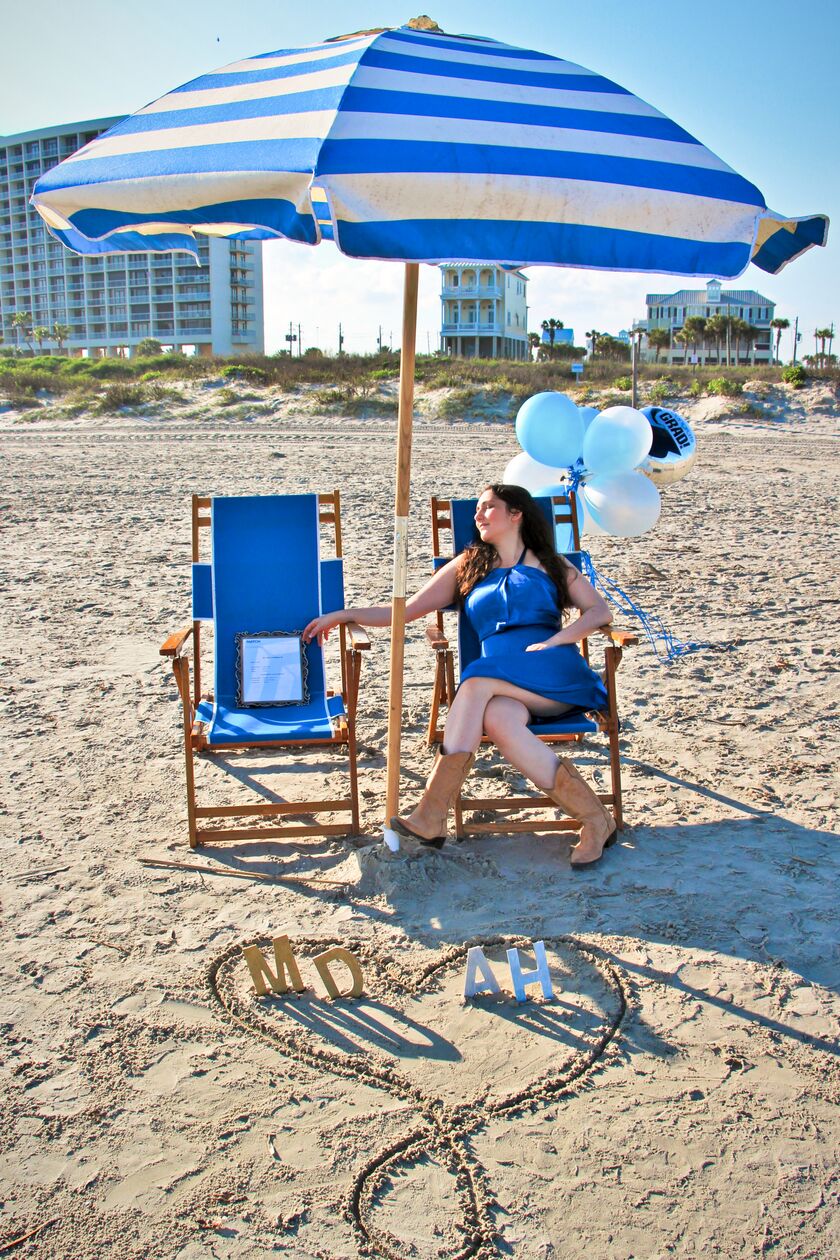 After her 3rd year of medical school, Angie decided she wasn't done getting educated. She realized there was a whole other aspect to healthcare that wasn't covered in medical school. It was called public health and in order to be the best possible doctor to her patients, she would need to learn it as well. So in June of 2015, she decided to pursue her Master of Public Health (MPH) at Columbia University in New York City.
Angie had a BLAST! She was working hard there too, not in the same way as medical school, but by imagining solutions to national public health issues. She met amazing humans who shaped the way she viewed the world and medicine. In a way, Angie woke up to the asymmetrical systems of power that impact people and lead to poor health. She went to a lot of protests, which her parents weren't super thrilled about, but it was all in the spirit of New York! She learned how to conduct effective research and the ways in which she could rectify the wrongs committed against humanity. Angie began to dream bigger and bigger with the knowledge she was building from her years of education.
The Enmatchment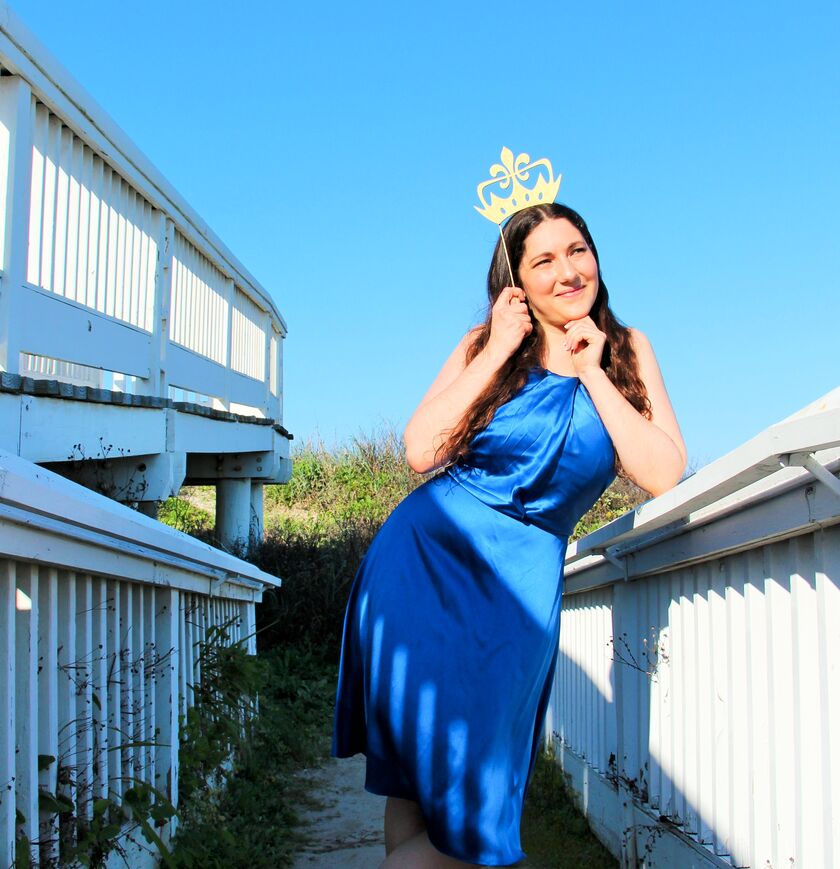 After Angie graduated from her master's program, she returned to Texas to complete her FINAL. YEAR. OF. MED SCHOOOOOOL. She began applying to residency programs in the best specialty of all: Obstetrics & Gynecology!
Ok, we need to take a moment to appreciate just how amazing this specialty is. It's the perfect combination of primary care and surgery. You can perform hysterectomies by day and deliver babies by night. You're there for your patients through the most joyous and trying times of their lives. Cervical cancer used to be the most common cancer in half the population, but it's not anymore and that's thanks to the preventative care offered by ob/gyns. There is not a more glorious way to celebrate the resiliency of uterus-owning people and I just love it a lot, ok?
Back to the story... After coming back to Texas, Angie applied to residency programs across the country and spent a few months traveling for interviews. One place captured her heart in particular, and it was located at the heart of healthcare policy: Washington, D.C.
Despite her hopes, Angie still doubted she would be able to get into her dream program. She traveled to Galveston on Friday March 17th, 2017 for Match Day. That's the day when medical students all over the nation learn which residency program they have 'matched' to. When her name was called, Angie walked to the stage and retrieved the envelope which would reveal her fate for the next four years. And when she opened it, she screamed. Subhan Allah... It was meant to be. She was accepted to her dream program at Georgetown University.
The Graduwedding Day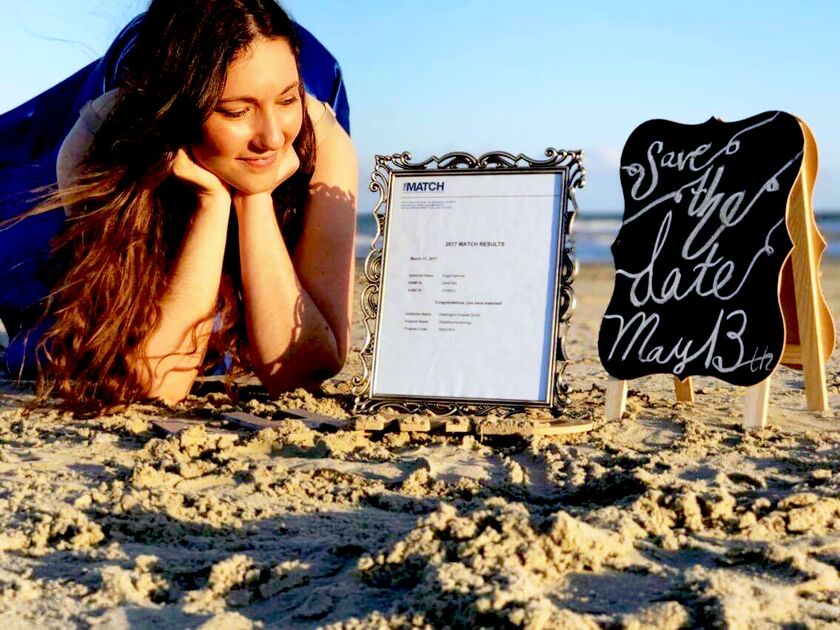 Saturday, May 13, 2017
5:30 PM
Attire: Formal
Ceremony
Reception
Houston, TX, United States
(Check e-mail for details)
This Graduwedding is going to be so ~extra~ and we are here for it. Angie will be entering in a wedding style dress she fell in love with while on a celebratory trip in NOLA after her Enmatchment. Attire will naturally be very formal. As for the party, expect to dance your heart out, and when the venue closes, expect to keep on dancing to the after party. There will be speeches, a delicious dinner, a traditional Graduwedding cake, and a specially designed Snapchat filter to savor the memories!
Update: We have booked the venue! Please check your e-mail for details.
Graduwedding Party Members
Sabine & Sam
I thank Allah everyday for giving me these two beautiful souls as parents. Without them, the Graduwedding could certainly never happen, but more importantly my education itself could never have manifested. My parents have supported me from the moment of birth to become the person I am today and I am so stoked to celebrate them at the Graduwedding.
Judy, Linda & Ronny
My darling siblings have been with me through all the ups and downs of the educational process. They have supported my dreams like they were their own and celebrated my successes more than I did myself. They are fiercely loyal, generous in kindness, and overflowing with love. ❤️ these humans.
Tooba
Tooba was there at the inception of the Graduwedding idea, and it's thanks to her constant encouragement that this crazy party is coming true.
Rafiah
Rafiah has been motivating me non-stop from behind the scenes to make this party happen. I have to thank her too for all her hard work in making the Snapchat filter happen!
Hawa
This dear friend was with me the moment I discovered I matched to my dream residency and celebrated my success as her own. A big thank you to Hawa for her endless encouragement of the Graduwedding.
Zainab
She'll hate that I'm saying this, but I am forever indebted to Zainab for the countless hours she spent with me on Galveston beach taking Enmatchment photos and editing them to perfection.
Petra
Big, big thank you to Petra for digging up the tender memories posted in the Med School Times photo album!
Batoul
Batoul is granting me the most magical of gifts: She's offered to handmake a unicorn piñata with a surprise filled inside. I can't WAIT to see what rainbows and sunshine come streaming out of this thing!
Rawan
Rawan was my darling roommate in medical school who kept me both well-fed and sane. In addition to being a full-fledged doctor, she is a notorious baker, and I now have the incredible honor of serving one of her infamous, extravagant, homemade fondant cakes on my special day.
Nancy
This woman has been amazing at helping me stay organized with this whole crazy party-planning thing. Did you know planning a party is actually really hard? I sure didn't. But Nancy did, and she's the reason why we even have a venue, tbh. So all of us should really be thanking her that we won't be partying on a sidewalk somewhere.
Fatima
This wonderful human will help us welcome the lucky couple into the ceremony. She will equip party goers with all the tools needed to sparkle, boom, shimmer, shine, and dazzle the couple as they make their grand entrance for the first time.
Dina
Dina is our resident mixologist and is scheming up halal mocktails for us to enjoy on Graduwedding day.
Lana
We are so lucky to have Lana set up the photo booth for the event, complete with props and goodies to commemorate this unforgettable occasion.
Sara
Sara is a new friend of mine and has pulled some amazing connections to get us a profesh photographer to document this wild night of fun.