Life is so much better together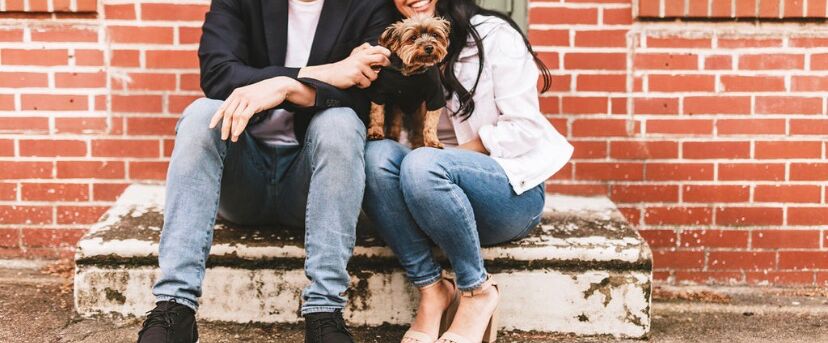 Two kids playing wiffleball in the front lawn of the Willows Pool Club find each other when they least expect it!
James Thomas Fischer (also known as Jimmy) grew up in South Brunswick, New Jersey but didn't get out much because he was too busy playing video games. Rebekah Maroun (also known as Becky or Bex) was just a few towns away perfecting her mix tape to play before she and her teammates took the basketball court (this is before she didn't grow past 4'11).
Despite growing up so close to each other; going to the same Regal North Brunswick movie theater, Highland Park roller skating rink & the Omega diner... Jimmy & Becky wouldn't cross paths until they moved to Philadelphia, PA.
Jimmy says he knew the moment he met Becky that she was the one. He was a young ambitions sales guy who had one mission; date Becky (and close deals). Becky quickly tried to friend zone Jimmy after they would spend afternoons playing basketball or grabbing BBQ. When dropping her off she jetted out the car before he could even say bye - leaving no time to make a move!
Their friendship grew to love & a life that felt so much better together than apart.
From Nok hockey at the Willows, to playing bball in Philly, to finding the best Lobster Roll in Boston... they are so grateful to have found each other.
They are so thrilled to share their special day with all the people they love so much & have been a major part of their love story!