Our Story
How We Met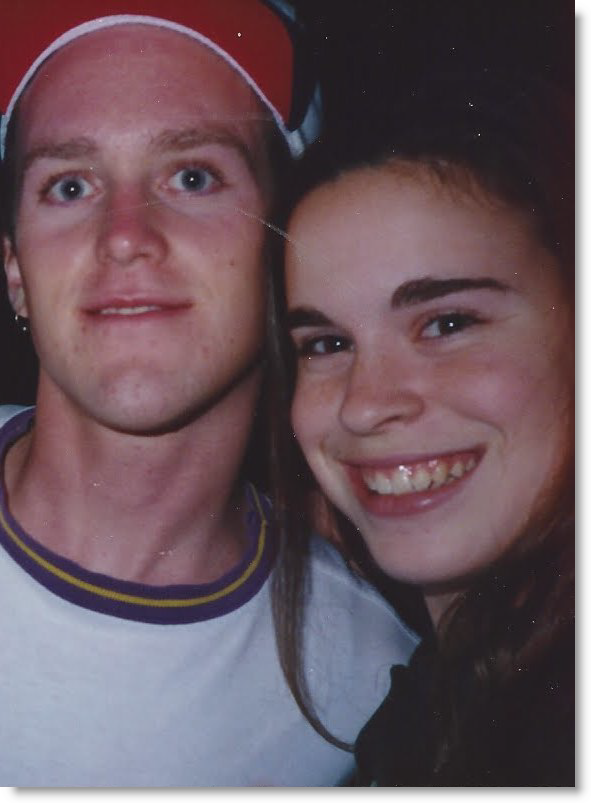 Four score and seven years ago Jimmy and I met at the mall. Ok, not quite that long ago. But, for those who are counting, it was actually about one score and 5 years ago. I thought Jimmy was hilarious, of course, and we also liked a lot of the same music. In fact, Jimmy has a Jane's Addiction poster hanging in his garage that I gave to him in 1992. It still has "Happy 20th Birthday!! Love, Beth" written on the back. At the time, however, we were still just friends.
Growing Up - Growing Closer - Moving Apart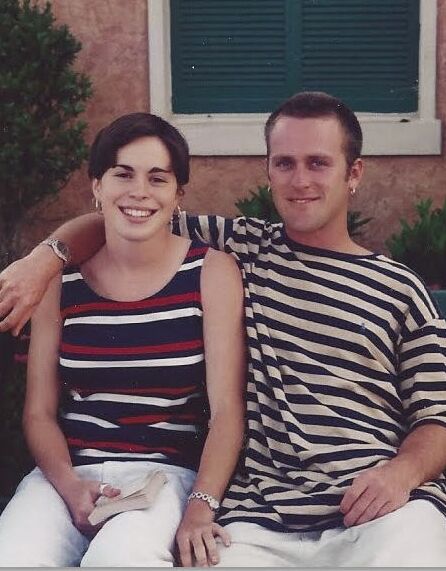 In 1996 I was taking a year off from college and Jimmy had recently graduated. We got in touch through friends and realized we liked each other and apparently we liked stripes too (judging from the picture above). But, ultimately, I had to go back to college. I ended up going quite far, to Boston. Although we kept in touch, we decided the long distance relationship thing wasn't for us. Above is a picture from our farewell brunch.
And Continued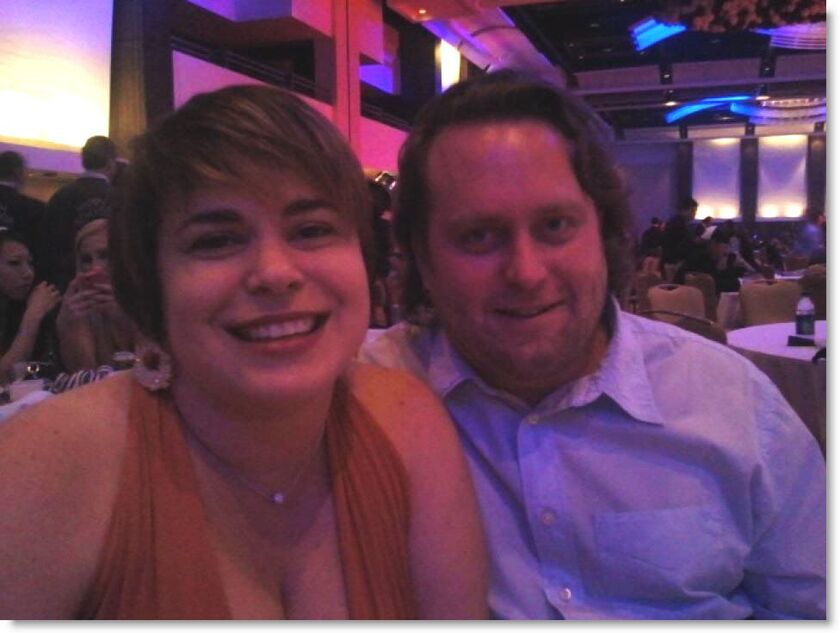 We reunited in 2012 on New Year's Eve in Atlanta. At the time, I was living in Charleston, SC and Jimmy was living in Smyrna, GA. Not much had changed. Jimmy was still funny and we still cared about each other after all those years. This time we stuck it out, despite the long distance thing, for the next two years. Until, ultimately, I decided to move to Smyrna from Charleston at the end of 2013.
The Proposal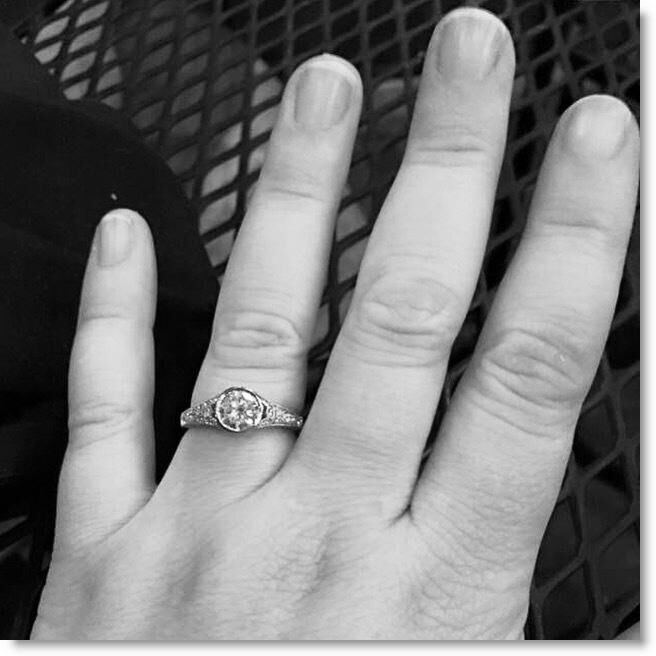 On October 24, 2015 Jimmy proposed at SOHO restaurant in Vinings. Honestly, I was a little suspicious when it was Jimmy's idea to go out to one of my favorite restaurants in Atlanta. I dressed up a little more than I normally would have because I thought something might be up. But, during dinner I got completely lost in the conversation, food, and wine forgetting about my earlier suspicions. When Jimmy stood up to head to the restroom, I didn't think anything of it. Until, instead of walking off, he got on one knee beside me. I was stunned, the ring was beautiful, I said yes!
The Wedding Ceremony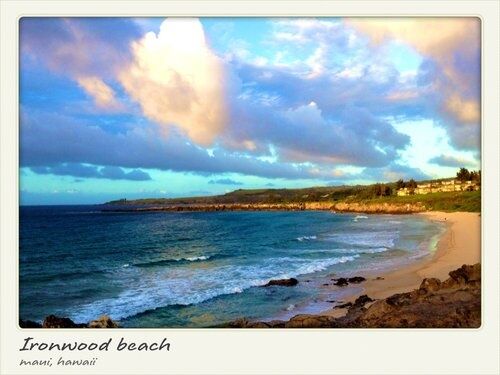 The wedding ceremony will be at Ironwood Beach in Maui, Hawaii on October 3rd, a Monday. Easily, the best Monday of our lives!
It will be an intimate wedding with just our immediate families on the guest list. We'll be spending a couple of days post wedding honeymooning on the islands.

Our wedding won't be complete though, without the ultimate finale-- celebrating with all of you, our close friends and family, at reception in Atlanta!
The Reception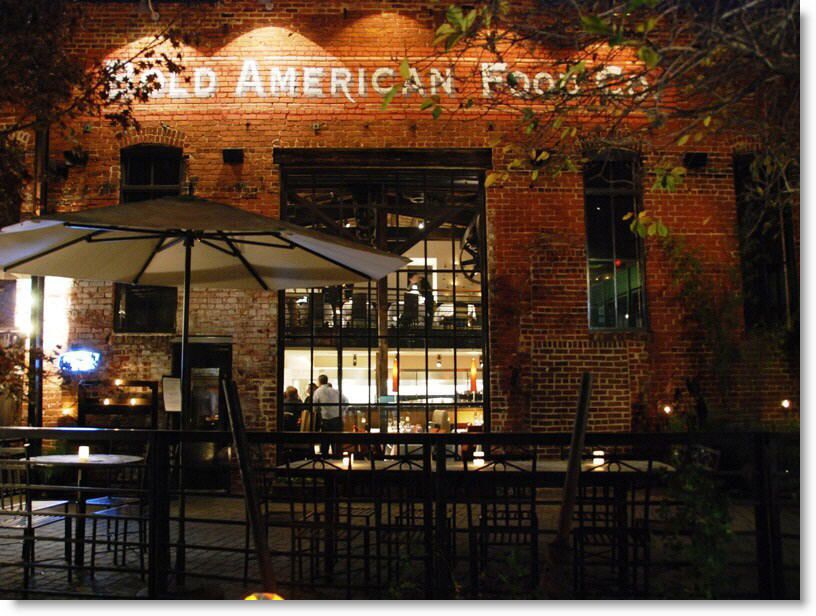 Saturday, November 5, 2016
6:00 PM
Attire: Dressy Casual
Ceremony
Reception
King Plow Arts Center - Studio 887
887 West Marietta St NW, Atlanta, GA 30318
There will be a shuttle from the hotel listed in the details section (The Hampton Inn - Ga Tech). For those of you who will be driving to the reception, please go to the valet entrance (Entrance 1). It is the entrance all the way to the right if you are facing the King Plow Arts Center from the street.