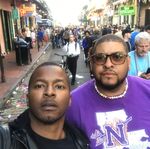 Brian - Best Man
My Ace! Brian and I met the first day of 3rd grade when I witnessed him and his siblings jump a kid on the bus . Let's just say I made a business decision to "get down" rather than "lay down."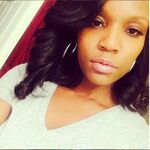 Monique - Maid of Honor
Monique is the Lewis to my Clark! My LM! Monique and I met through working together as Resident Assistants at Xavier University of Louisiana. We didn't really begin to become close until the following year when we did research together as participants in the Ronald. E. McNair program at Xavier and University of Illinois-Urbana Champaign. We lived together for three years while we were in graduate school. She has been there through some of the best and worst times in my life. We have spent COUNTLESS hours in Starbucks and libraries studying together. Over the years, she has become my confidante, sister, best friend and now my MOH!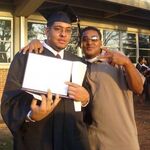 Chris - Groomsman
My little big brother! Growing up I always wanted to be as smooth as Chris, but I realized I was better at being the funny sibling ... This dude has taught me so much about life. I couldn't have asked for a better brother.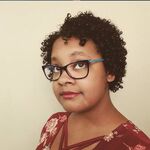 Maya - Bridesmaid
My baby sister! I am 8 years older than Maya. Apparently, when we were kids I told her she would be to young to be a bridesmaid in my wedding. HAHAHA! Thankfully, we have grown very close over the years. I am glad that she didn't hold my past comments against me and agreed to be a bridesmaid in my wedding!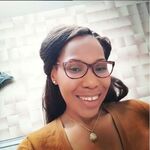 Monica - Bridesmaid
I couldn't even tell you when Monica and I became friends. It happened so seamlessly that it feels like we've always been best friends. One day we were just hanging out all the time and hitting up different happy hours! LOL Monica has always been willing to do whatever crazy thing I've thought up from signing up for a race, going to a new restaurant, or buying plane tickets because I found a good deal! I am very thankful for Monica's friendship and even more grateful that she has agreed to be a bridesmaid in my wedding!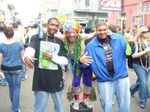 Jeffery - Groomsman
Big Jeff! Growing up we did everything together, well honestly we did everything together for the first 30 years of my life! From playing basketball and video games and Grandma's house, to moving to Texas.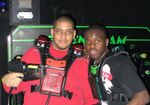 Hanso - Groomsman
Coach Legend! Legend and I were roommates at Disney, and the first time we met he almost caught these hands! It was just a misinterpretation of his St. Louis vernacular. Little did I know he would soon become one of my closest friends.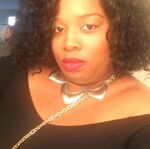 Shantrell - Bridesmaid
Shantrell and I are cousins. My mom was tracing our family's genealogy and contacted Shantrell's aunt. Shantrell and I met while students at Xavier (My Freshmen year and her Sophomore year). We roomed together for one semester before I became a Resident Assistant (Sorry that Wyla used to eat your marshmallows!) LOL Shantrell has a heart of gold and I love her dearly. I was able to stand up for her at her wedding and am thankful she will do the same for me at my wedding.