Our Story
Our Dating Story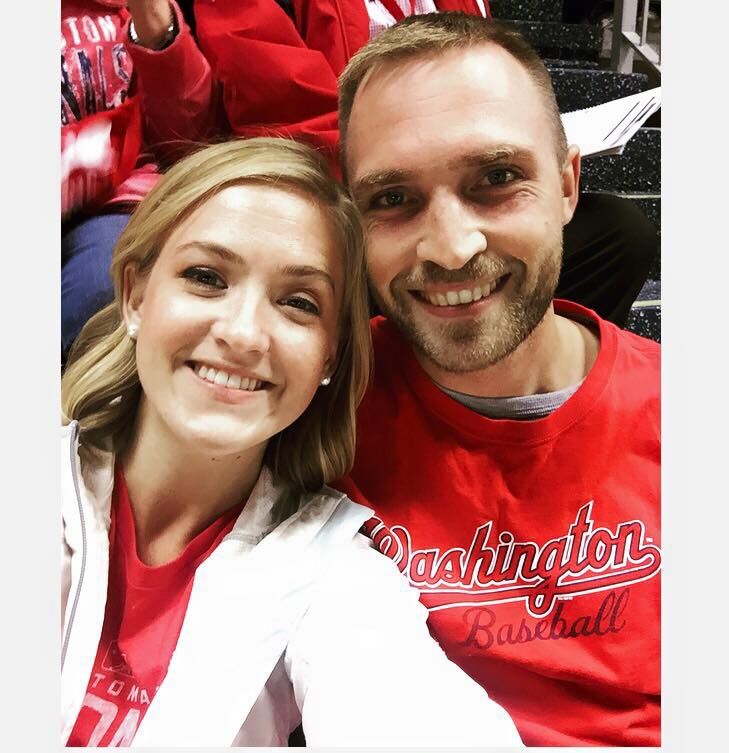 She Said (Catherine's Perspective)
In the Summer of 2013, I was a fresh-faced and bushy-tailed recent college graduate in Washington, D.C. I got to know my colleagues a bit more and more as the first weeks in my new job passed, and one day I asked my coworker Paul about his family. He told me about how he and his wife met and fell in love in Florida. As I "oohed" and "aahhed" at the story, Paul paused and said, "Wait a minute. There's this guy I think you should meet. His name is Matt Hadro." He shared a few more details about this mysterious Matt, and I remembered to file away the name into memory. All girls remember the names of potential dates.
About a year later, as I was more settled into my home-away-from-Florida, my roommate Bonnie one day shared with me, "Catherine, my old classmate Matt from Christendom College is about to start working at Catholic News Agency. You're about to be coworkers! He is a great guy and I've always thought I could see you two together." She continued on about this man, when all of a sudden it clicked - it was the same Matt my colleague had previously told me about.
When Matt's first day in the office came by, I had to pretend as if I hadn't Internet-stalked him (c'mon, you would have done the same) and that I didn't know who he was. Weeks and months passed….and nothing. He wasn't asking me out, no matter how many smiles and how many "So, how was your weekend?" questions I threw his way. I prefer the subtle flirting strategy, but it didn't seem to be working to my advantage in this case. I brushed aside the idea we might one day go on a date and moved on with my D.C. life.
About a year later, my crush on Matt resurfaced and the prospect of dating him seemed to look more and more realistic until one day he did ask me out for drinks. Our first date was at The Dubliner, a D.C. institution. We continued to take things slowly, enjoyed getting to know each other more and more, and joyfully settled into a relationship.
He Said (Matt's Perspective)
Well, I thought it was a bummer that Catherine and I worked together, because I would have asked her out on a date but I had a policy of not dating where I worked.
I guess rules are meant to be broken, right?
We saw each other every now and again outside of work, and our conversations were always great. A mutual friend of ours suggested to me a couple of times that I ask her out, but I shrugged it off because I thought he was trying to just pair a bunch of office couples. I've worked at places where people are trying to play matchmaker and it can get kind of awkward. Well, finally I got the picture that Catherine might actually say yes if I asked her out – I knew then that I couldn't let an opportunity for a date with Catherine Szeltner slip away. So I started to plan how I would do it.
I didn't have her personal cell number, only her work cell, and I didn't believe in asking a girl out via Facebook message. The only times we would normally see each other were at work, and I couldn't ask her out in a crowded newsroom and I didn't want to creepily wait by the elevator to ask her after work.
I think I'm a patient person (people who know me would say I'm way too patient) and I ended up letting it slide for, oh, three weeks or so. Finally, I was leaving town for the weekend and I knew I just had to bite the bullet and contact Catherine the only way I could – via Facebook message. I sent the message asking her out for drinks at the Dubliner whilst sitting in The Swiss Bakery in Springfield, VA, waiting on an oil change, and received her reply on the road. Miraculously, she said yes and the rest is history…
Our Engagement Story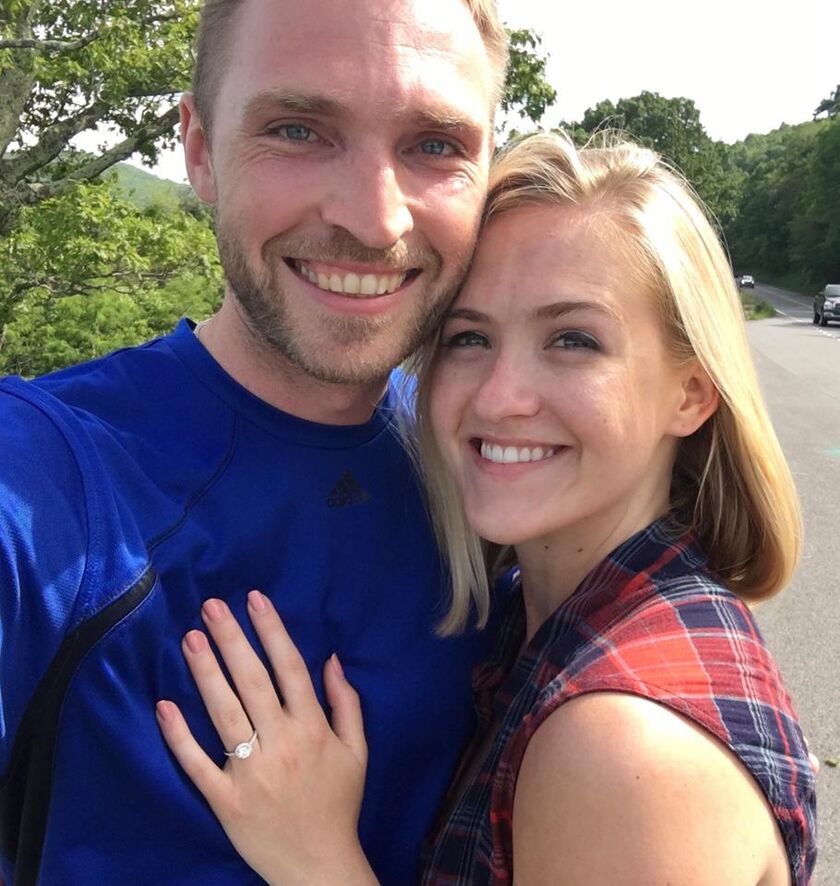 She Said (Catherine's Perspective)
He Said (Matt's Perspective)
The Wedding

Saturday, February 3, 2018
2:00 PM
Ceremony
St. James Catholic Church
905 Park Ave, Falls Church, VA 22046, USA
Reception
Rose Hill Manor
42140 Raspberry Plain Ln, Leesburg, VA 20176, USA
Wedding Party
Amanda Hamilton - Maid of Honor
Tiffany Ross - Maid of Honor
Annie Berger - Bridesmaid
Adrienne McClellan - Bridesmaid
Caitlin Hadro - Bridesmaid
Kiki Bertasi - Bridesmaid
Catherine Fischer - Bridesmaid
Kirstyn Smith - Bridesmaid