Our Entourage
Principal Sponsors
Mr. Epitacio L. Tabora
Mrs. Solita S. Tabora
Mr. Noli D. Leyesa
Mrs. Corazon L. Silva
Mr. Mario C. Amparo
Mrs. Aida T. Carreon
Best Man
Dr. Michael Charles L. Tabora
Maid of Honor
Ms. Maria Veronica H. Hernandez
Bridesmaid
Ms. Maria Martha H. Hernandez
Secondary Sponsors
Candle
Mr. Jerick P. Mercado & Ms. Willie B. Rodriguez
Veil
Mr. Edwin M. Reyes & Ms. Helengrace R. Musica
Cord
Mr. Peter Paul M. Pastor & Ms. Haven H. Tiangco
Coin Bearer
Enrique Jacobus P. Marasigan
Flower Girls
Isabelle Clare H. Tabora
Christabelle Neve H. Tabora
Arabella Rose T. Patrocinio
The Church
St. Therese of the Child Jesus Parish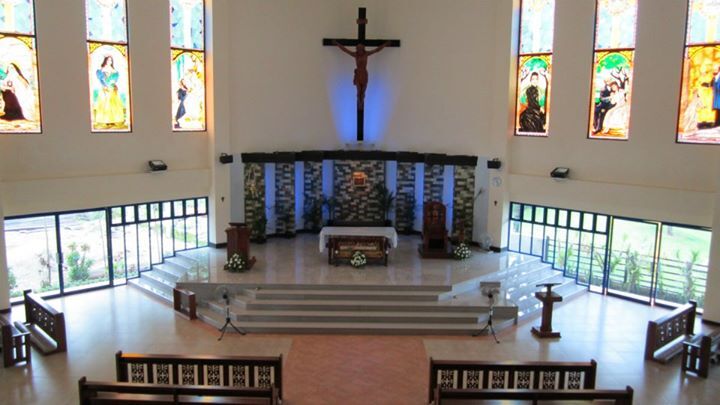 Archdiocese of Lipa
Talisay, Lipa City, Batangas
The Reception
Mount Malarayat Golf & Country Club
The Green Room
Barangay Dagatan
Lipa City, Batangas
Explore Lipa, Batangas
The City of Lipa (Filipino: Lungsod ng Lipa) is a first class city in the province of Batangas, Philippines. It is one of the three chartered cities of Batangas province (the others being Batangas City and the City of Tanauan). It is situated 78 kilometers south of Manila. According to the 2000 census, it has a population of 218,447 people in 41,962 households.
Lipa City is bounded by the town of Santo Tomas in the northeast, San Pablo City of Laguna and San Antonio of Quezon in the east, the municipalities of Padre Garciaand Rosario in the southeast, the municipalities of Ibaanand San Jose in the southwest, the municipaltities ofCuenca and Mataas Na Kahoy and Taal Lake in the west and the municipalities of Balete and Malvar in the northwest.
The city's location, in a valley located between Mount Malarayat mountain range - makes it a low risk area. These two mountains serve as a wind breaker in times of typhoon. Mount Makulot at the western portion also served as shield of the city in times of eruption of Taal Volcano.
Lipa City is a major recreational, religious, commercial, industrial and educational center in central Batangas province, as shown with the presence in the city of entities like Nestle Philippines, De La Salle Lipa, The Nazareth School, the San Sebastian Cathedral (seat of the Roman CatholicArchdiocese of Lipa), The Mabini Academy which was founded in 1922, the Carmelite Convent, Robinson's Place Lipa Mall, Mount Malarayat Golf and Country Club, Summit Point Golf and Country Club and SM City Lipa Mall. The City is also home to the Fernando Air Base, the former headquarters of the Philippine Air Force's 100th Training Wing and Air Education and Training Command (AETC) which is known in military circles as the Baguio of the Armed Forces of the Philippines.
Credits to www.malarayat.com