The Wedding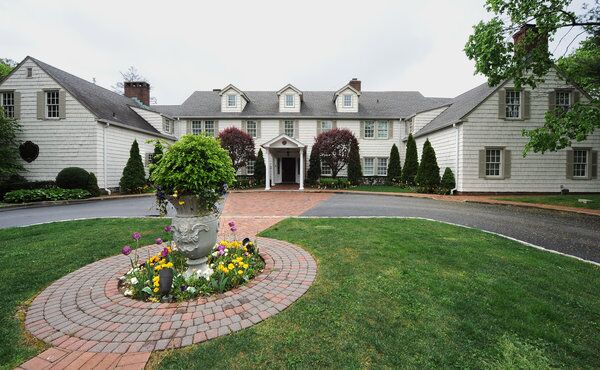 Saturday, June 10, 2017
6:30 PM
Attire: Black Tie Optional
Ceremony and Reception
The Royalton at Roslyn Country Club
33 Club Dr, Roslyn Heights, NY 11577, United States
WEDDING HASHTAG #Weregettinbreezy
Wedding Party
Rebecca Montalbano - Maid of Honor
She's my sister! she's my best friend and she's awesome! Becki has always been my biggest fan, in ANYTHING that I do. She is an amazing dance teacher, and is very passionate about the things she cares about. She knows the right things to say when I'm down and yes, we have our moments but in the end we would do anything for each other.
Jennifer Lane - Bridesmaid
Jen has been my best friend for almost 15 years. She has an amazing voice, which is why she will be singing at the wedding!
She is also an English teacher in Queens :-)
Crystal - Bridesmaid
We grew up skating together, then ran into eachother at the hockey house at StonyBrook University and we have been by eachother's sides through the thick and thin since.
Eliska Brezinova - Bridesmaid
My future Sister-in-law, and like my little sister. We always have a great time together, whether its shopping, shooting fireworks, or at the rink!
Mari - Bridesmaid
Mari and I grew extremely close during my time spent in Oberstdorf, Germany. We were once competitors, and even during that time we shared a few laughs, but roles changed when I became her trainer. We found a trust in eachother which wasn't easy in that environment. Even though we have an ocean seperating us, we still know who to call when we need to talk.
Jake - Ring Bearer
Jake is dani's little cousin. Dani was there when he was born, and watched him grow into the young amazing tennis player he is today.
Sydney
Sydney is also Dani's beautiful little cousin. She is very outgoing and loves to be part of party! She is a going to make a beautiful jr bridesmaid/ flower girl
Ondrej - Best Man
Ondrej and Michal have been friends since before they can remember, they started skating at the same rink, and to this day stand by the boards when each other competes at big events. Michal was the best man at his wedding and now Ondrej will return the favor!
Michal - Groomsman
Michal & Michal both skate on the Czech National team, have been supporting each other since they were 12!
Alex - Bridesman
Alex,Michal and Dani have only been friends for 3 years now, but it feels like much longer. Alex made our stay and transition to Oberstdorf extremely easy. He has been there through the ups and downs, and always stayed by our side.
Martin - groomsman
Martin was Michal's Math tutor when he was younger, they grew up to become quite close.