Groom - Oladapo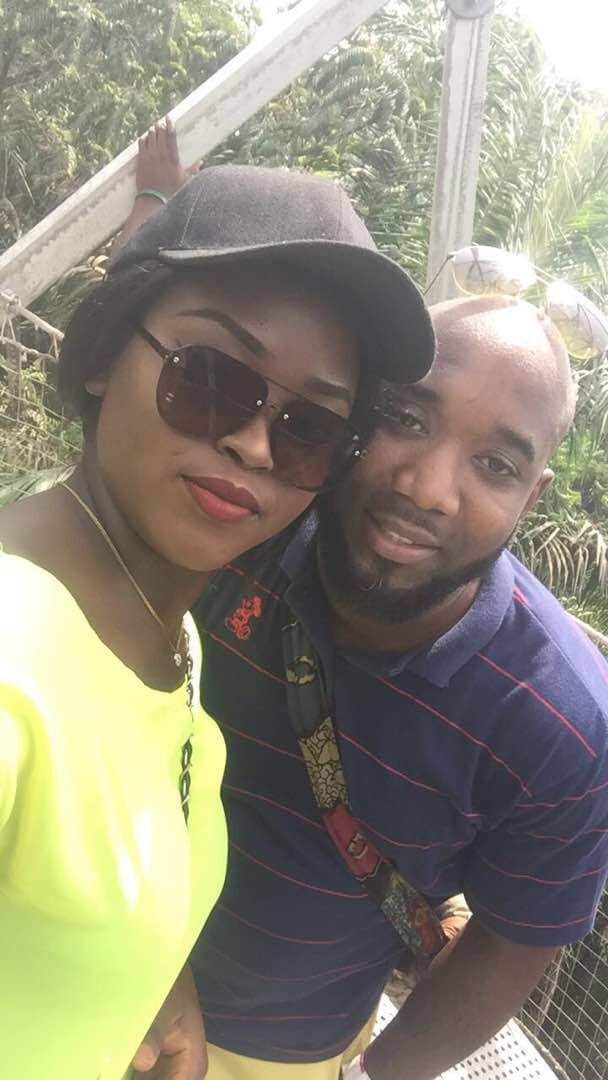 One chilly afternoon in 2016 in Lausanne, Switzerland, I had come back from classes and was in my room on my laptop catching up with Nigerian news on blogs as was my custom everyday.Then I stumbled on an article on Bellanaija about this Hungary-based 20-something year old 'Doctorpreneur'; a medical school student who runs 4 businesses on the side!!! I remember reading the article and thinking 'she must be one smart girl'.
When I moved back to Lagos after my program in 2017, I stumbled on yet another article on this Doctor who I found out had been nominated for the 'The Future Awards Africa Prize for Young Person of The Year' award. Better still, she was now in Lagos and starting her cake business in my city! That's when it hit me that I could actually have a shot *wink*.
I sharply opened an Instagram account and started following her. On October 22, 2017 after summoning courage, I slid in her DMs and waited for a reply. 1 day, 2 days, 3 days..... 1 week, 1 month, 2 months.... no reply. Aah, o jami lara je.
Sometime in December 2017, she announced her Christmas cake menu so I ordered some cakes that was to be delivered on Christmas eve. There was a major fuel scarcity that period and just like I had guessed, she calls me on the morning of the 24th, a Sunday, to apologize profusely that although my cake was ready, there was no way to deliver it as the delivery bikes didn't have fuel. I offered to come pick up myself but she declined and offered to refund my money. I also declined and told her to hold on to the money because my dad's birthday was in about 2 weeks time (January 10) and I'd rather she deliver a birthday cake instead.
Not only was she apologetic, she also had my money. When I called her on Boxing day, she picked up and we had our first real conversation. We had our first date on New year's eve on Sunday 31st December 2017.......the rest is one for the books.
Bride - Adedunmola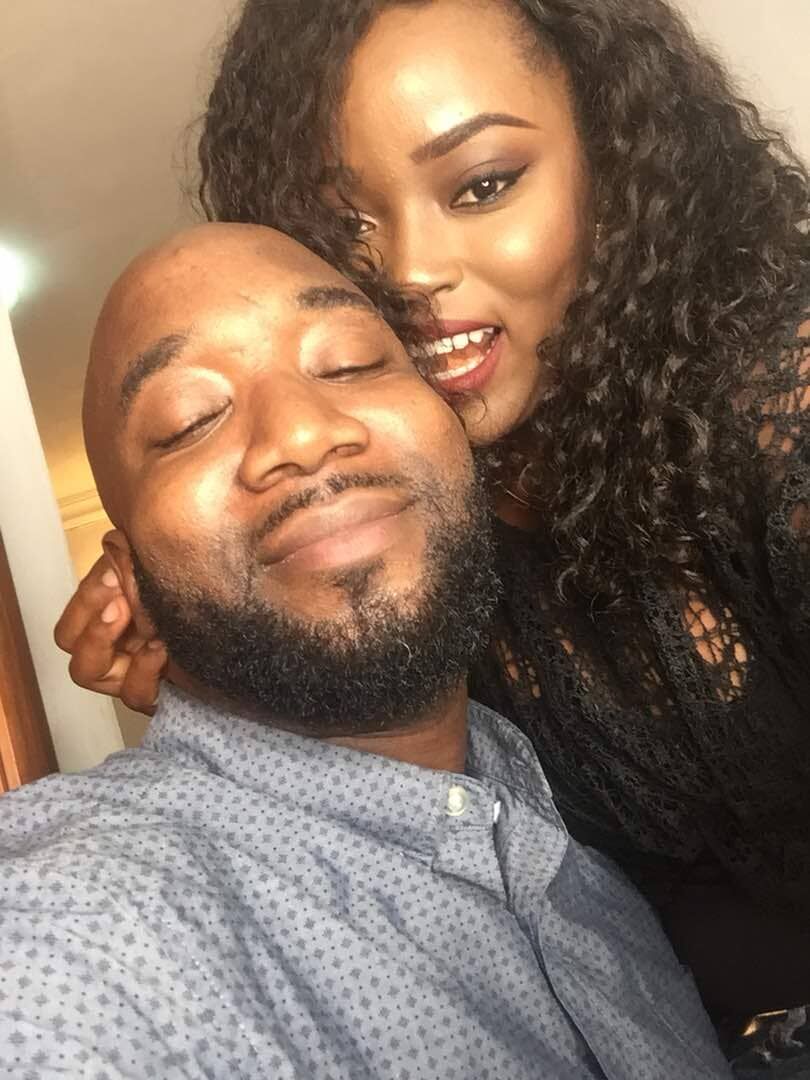 In October 2017, I received a DM on IG from this unknown account. He had politely asked for lunch. I never replied because I wasn't single and the vibe was weird for me.
Fast forward to Christmas season at my bakery business, Dedun's Cakes, I had a couple of orders to fulfill for 24th deliveries. However, due to the terrible fuel scarcity that year, the logistics company I had booked canceled last minute. It was a bad business month for me because I lost a lot of money due to this. It was last minute and couldn't find any replacement. I had to disappoint my customers, including Oladapo (I didn't know he was the "lunch date asker" in my DM because our transaction was via phone calls)
He was so surprisingly gracious and asked me to keep the money to be redeemed for his Dad's birthday cake. I became indebted to this customer. Few days later, he asked if he could call and I didn't think much of it. I couldn't say no because like I said, I had his money lol and I thought he wanted to talk about his money and cake. So he called me, on Boxing Day, and we've talked everyday since then.
On our first date, Dec 31st, I was so sick that I had to send him to buy me Imodium across the road which he gladly did and was genuinely worried for me. That day for me, was when I knew I had found the one. I remember stylishly taking a few pictures of him to send to my friends which I captured "I've found my husband". I'm happy that I was right.
He asked me out 3 weeks later and I didn't give him a response for weeks, because I felt it was too quick, until I was ready to officially start the journey with him. It's been three amazing years with Oladapo and I can't wait for the decades ahead with you.
I love you tori torun.