The Wedding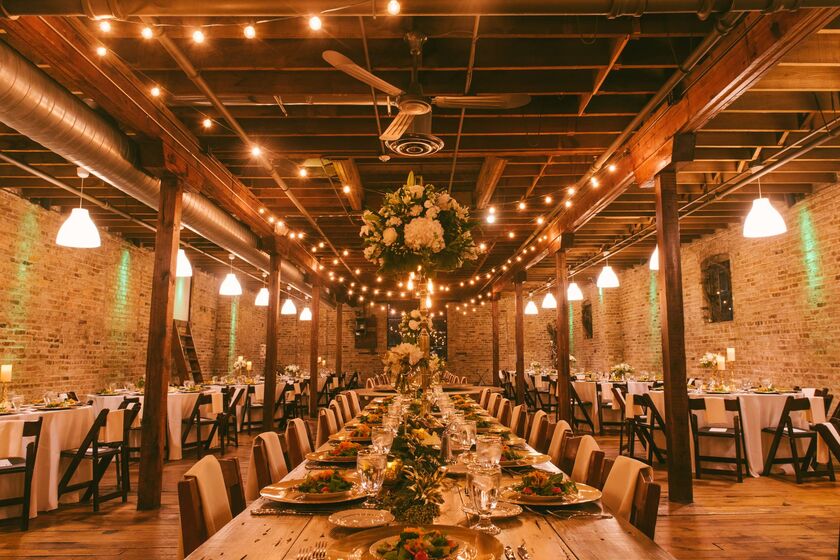 Saturday, January 7, 2017
5:00 PM
Attire: Cocktail
Ceremony and Reception
The Haight
166 Symphony Way, Elgin, IL 60120, United States
In order to allow all guests, including parents, an evening of relaxation, we have chosen for our wedding day to be an adult only occasion.
Wedding Party
Allison Ristau - Maid of Honor
We often get asked if we're twins. Allison always says yes!
Kathryn Ristau - Maid of Honor
We've been roommates for 20 years.
Erin Guth - Bridesmaid
We quote "I Love You, Man" to each other on a daily basis.
Jenny Stiles - Bridesmaid
We share the love of yoga, dancing, Bieber, wine, and s'mores.
Erin Oates - Bridesmaid
It took us three years to realize we were meant to be friends.
Kelsey Stagen - Bridesmaid
We can read each other's minds because we are always thinking the same thing.
Julia Tauchman - Bridesmaid
We share a mutual love for a good meme or gif.
John Nasshan - Best Man
We both share the skill of eating an entire frozen pizza in one sitting.
Steve Adkins - Groomsman
We talk on the phone almost everyday.
Jon Surber - Groomsman
The perfect friend except for the fact that he doesn't like Eric Church.
Jason Leblebijian - Groomsman
Grew up playing baseball together and coach together in the offseason.
Brandon Middlebrook - Groomsman
Palatine pals since we were little.
Instagram Users
Are You on Instagram?
Please make sure to use #TauchWeddingToMe and #RisTauchmanWedding