Our Story
Danny & Beth
In the Fall 2011, Danny was starting his graduate degree at THE Ohio State University, and Beth was starting her last year of her undergraduate degree at Heidelberg University. Danny and Beth met through a mutual friend, Laura Prince, who had been wanting them to meet each other because as she described it "they would be perfect for each other". Laura already had Danny on board to have them meet up and they started to come up with plans on how they could get Beth and Danny to meet. When Beth would come home she would always visit Laura at OSU and when Beth would visit Laura, she would seize the opportunity for Danny and Beth to spend time together. Laura would not inform Beth until last second that Danny would also be joining them when Laura and Beth would hang out. Danny would ask Beth about volleyball and said he knew how to play as well, Beth did not quite believe him. Later on Beth found out Danny was actually a State Champion in volleyball.
Even though it wasn't until several months later after multiple seized opportunities by Danny that Beth agreed to go on a date with him. ( Yes, he was his usual late to the date). But with their joint love of sports, movies and making each other laugh the past years have flew by fast and they are excited for their next adventure together in marriage.
The Wedding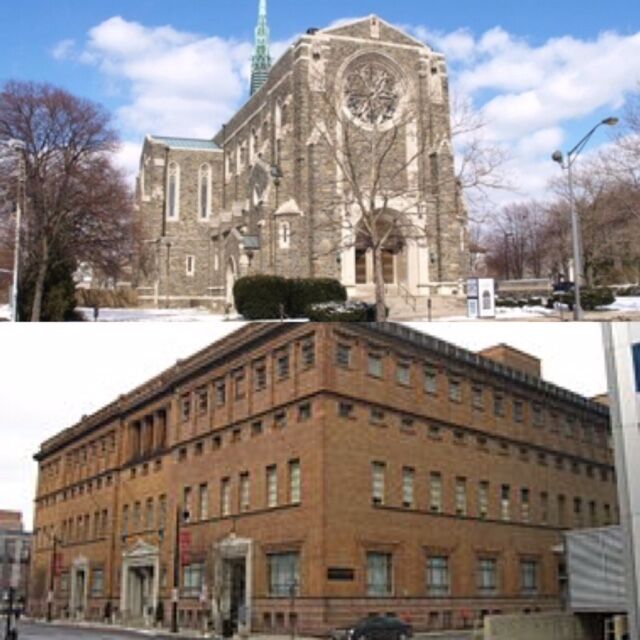 Saturday, June 2, 2018
Attire: Formal
Ceremony
The First Congregational Church
444 E. Broad St., Columbus, OH 43215
Reception
The Columbus Athenaeum
32 N 4th St, Columbus, OH 43215, USA
The room at The Columbus Athenaeum that Elizabeth and Daniel will be holding their reception is in the Olympian Ballroom.
Cocktail hour will be held in the balcony area in the Olympian Ballroom.
Dinner & Dancing will be held in the main floor in the Olympian Ballroom .
There is a parking garage next to The Columbus Athenaeum that guests are allowed to use.
Wedding Party
Laura Prince - Maid of Honor
The Matchmaker. Laura and Beth go all the way back to the elementary school days. They played soccer together and would have sleepovers that consisted of screaming during the movie Poltergeist. Laura was also Danny's friend from college and is the mastermind behind Danny and Beth, these two owe Laura a big thank you.

Chris Morelli - Best Man
Chris is Beth's younger brother, who is her Best Man. Chris says "I have no idea" about a positive time between Beth & Chris. Don't be mistaken Chris is not Harry Potter.
Dani Hogan - Matron of Honor
Beth and Dani were destined to be friends. Not only were they college roommates at Heidelbeg University but they also share the same birthday. Dani is a creative and genuine person. Dani often tested her lesson plans on Beth. The lessons were art based and consisted of painting with water coloring or cutting with right handed scissors, so naturally Beth failed. Nonetheless, Dani was kind and patient… somewhat.

Morgan Capucini - Bridesmaid
Jennifer Janutolo - Bridesmaid
One of the founding member of the best school counseling interns trio and brunch buddies. Beth describes Jenn as having a hilarious and quick-witted personality. She is a revolutionary artist when it comes to make up and makes Adele wish Jenn were her makeup artist.Due to this incredible talent Jenn helped Beth look presentable in Beth and Danny's engagement pictures. Jenn describes herself as a perfect mixture of an American Sweetheart and a Gangster with flawless hair. Grammar Police.
Kelly Frank - Bridesmaid
Danny's younger sister and state volleyball champion. Beth is very grateful to finally have a sister, especially one she can share clothes with (Beth would like her wedges back though). Kelly is not only the Frank's favorite child but she is a brilliant, funny and caring individual who is a freshman at OSU.
Jess Butalia - Bridesmaid
Jess is an empowering woman. Her caring personality reaches out and inspires others. Due to Beth's competitive nature, Jess, unfortunately, suffers from a fear of playing games with her cousin. However, she does not let that stop her from producing the most artistic and beautiful Instagram photos known to man (we, mere mortals, require filters).

Simi Butalia - Bridesmaid
This is the cousin that survived competitive cousin games. Simi has a positive personality that is contagious. She is a strong woman who is fueled by her love of coffee (it is a need not a want) and leads life with smile and laughter that light up every room she is in.

James Emming - Best Man
James and Danny first met as freshman in high school at Moeller. Their friendship began in religion class of all places, when James turned around in class and began biting Danny's laptop. Both played volleyball together at Moeller and now continue their competitive nature as teammates on a kickball team, appropriately named: "Booze on First?"
Nick Zofcin - Best Man
Nick Zofcin, better known as Z, was Danny's first new friend in college. The lived on the same floor: Smith 10 at Ohio State. They spent 5 years in college living together, at times even voluntarily sharing the same room while leaving another room empty. The amount of times they've watched Boondock Saints, Bad Boys 2, Scrubs or Wedding Crashers together is now in triple digits.
Cory Frost - Groomsman
Cory has been Danny's longest friend, dating back almost 20 years when they were in grade school together at St. Vincent Ferrer. Their summers growing up were almost always spent at the Frost's amazing lake house on Williamstown Lake. There they spent many endless days and nights, wakeboarding, boating, and playing corn hole while smoking cigars bantering about politics and the meaning of life.
Steve Kaes - Groomsman
Steve and Danny were college roommates freshman year at Ohio State, but first became great friends in high school at Moeller. From carpooling to school and volleyball practice in Steve's dope mini-van with spinner rims to 3am visit's the Columbus hospitals, Steve and Danny have been through it all.
Teddy Froncek - Groomsman
Teddy and Danny have been friends all the way back to their days on the Moeller freshman football team. Over the years their love of Third Eye Blind, basement parties, garage hopping and the Ohio State-Michigan rivalry will never get old.
Zach Brillhart - Groomsman
Zach Brillhart, better known as Brill, and Danny have been friends since college. As a senior in high school, Brill visited Ohio State Danny's freshman year, and they quickly became friends along with partner's in crime. Their love of instigating others, causing Chaos, and acting like The Joker (from Batman) ensure that there's never a dull or quiet moment. Their many trips to Vegas together have left some permanent scars.
Nick Kitko - Groomsman
"Kitko" and Danny have been friends since their days of splitting weekends between Ohio State and Ohio University. The first house that Kitko and Danny bought was "together". Somehow Danny convinced Kitko to go in on it without even seeing the house first... talk about trust or craziness? To this day, Kitko is still technically half owner of Danny's house. When taking yearly trips or vacations together it's nothing short than LEGEN-- wait for it-- DARY!
Ryan Frank - Groomsman
Naturally as the younger brother, Ryan has known Danny the longest. Growing up, Ryan was Danny's number one competitor and frequent punching bag. There was never a dull moment in playing one on one basketball to wiffle ball being banned in the backyard . Obviously taller, arguably smarter, but never stronger, Ryan has been a great younger brother. It'll depend on who you ask though about how Ryan broke his leg...
Zach Click - Usher
"Dano" and "Click" have been friends and roommates for multiple years during their glory days at OSU. When not gallivanting around High Street, the two spent many nights imitating NBA level dunks on imaginary rims, blasting the latest unknown hit remix on youTube.... permanent hearing loss is the least of their worries. ("Say it again...")
The night they met, Click nicknamed Beth "Goldilocks" due to her curly hair and warned her that Danny would always make them late aka The Human Rain Delay Dan.
Mohan Nair - Usher
Mohan and Dan first bonded over their mutual affection for Indiana Jones while eating pretzels in the bathroom together. While Mohan is only two years younger, he is Dan & Z's adopted son. Even though he was not an actual resident of the Frambes house he became a regular of the guys' basement slumber parties. You'll always be our Short Round.
Ben Hershey - Usher
Hershey is another member of the "OSU family". Ironically, Ben met Beth multiple years before she met Danny, when she came over the Frambes house one weekend. Ben is Beth and Danny 's unofficial tour guide, having gone on multiple ski trips to Michigan together, where Danny nearly broke every bone in his body. Coincidentally, Ben's Airbnbbusiness is only available when Beth and Danny visit Chicago.
Brian Sensibaugh - Flower Girl
Brian and Danny officiate basketball together; it's debatable which one is true "Camper". Brian is Danny and Beth's current roommate and future live-in nanny. While Brian's babysitting skills are impressive, Beth has had the pleasure of teaching Brian how to properly use the dishwasher, washing machine, and dryer. After the wedding, she plans to teach "the boys" how to mop the floors, how to take out the trash, and how to cook a proper dinner... (Or is it the other way around?)
Over the course of being their roommate, Brian has been a wonderful addition to the Cameron house family.