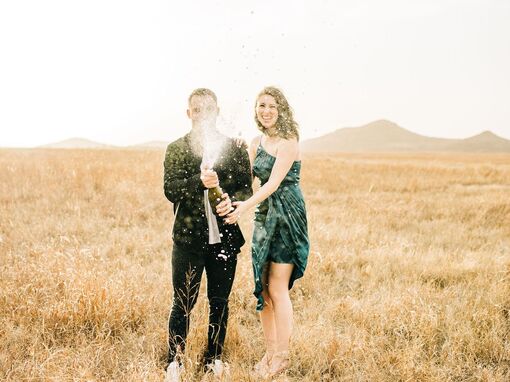 When should I RSVP?
The last day to RSVP is August 15th.
Are kids invited?
While we are lucky to have kids close to us in our lives, this will be an adults-only (18+) evening. Please take this time to celebrate with us and enjoy a well deserved night out!
Can I take photos or videos during the ceremony?
No. We have amazing photographers/videographers and we will be sure to share their beautiful work. Prior to the ceremony, please turn off all devices. We want to see your faces, not your phones! Once cocktail hour begins, feel free to take photos.
Can I bring a guest?
Unfortunately, due to space constraints we are only able to accommodate guests listed on the invitation. When you RSVP, you will see all members of your party listed.
Are the ceremony and reception in the same place?
Yes, the ceremony and reception are both at the address listed online and on your invitation.
When is the last day to book a hotel?
Hotel rooms within our hotel blocks should be booked by September 1st in order to receive the group rate.
When does the evening end?
Our grand exit will be at 10pm. Everyone is invited to join the couple at the after party at the Delta Hotel beginning at 10:30pm.
What should I wear?
The attire is Semi-Formal. Think mid to long dresses or jumpsuits and a suit & tie.
Will there be parking near the venue?
Yes. Parking is on-site and free.
Will any part of the evening be outdoors?
The venue features outdoor spaces you can enjoy if desired. The ceremony and reception are indoors.
What time should I arrive?
We recommend arriving to the venue at least 15 minutes early in order to park and find your seat! Late arrivals will not be allowed into the ceremony.