Our Story
Happiness
When we first met, there was this immediate crazy feeling...Kinda like a magnet, kinda like falling through space with no control, kinda like a heart so full of love and happiness, you feel like you're going to burst. Also a calm feeling. Like everything falling into place. That's our happiness.
For those of you who don't know.. We met through Diana's brother Jimmy, who happens to be one of Fiona's best friends. We met in July of 2016 in San Diego, at one of Jimmy's birthday parties. Diana was living in LA at the time . We had met back in 2010 at another one of Jimmy's parties, but the time wasn't right then. Well, lemme tell you. The time is right, now. And the time is right now :) We are so excited to be taking this next step into our life and future together. Thank you for sharing it with us.

The Wedding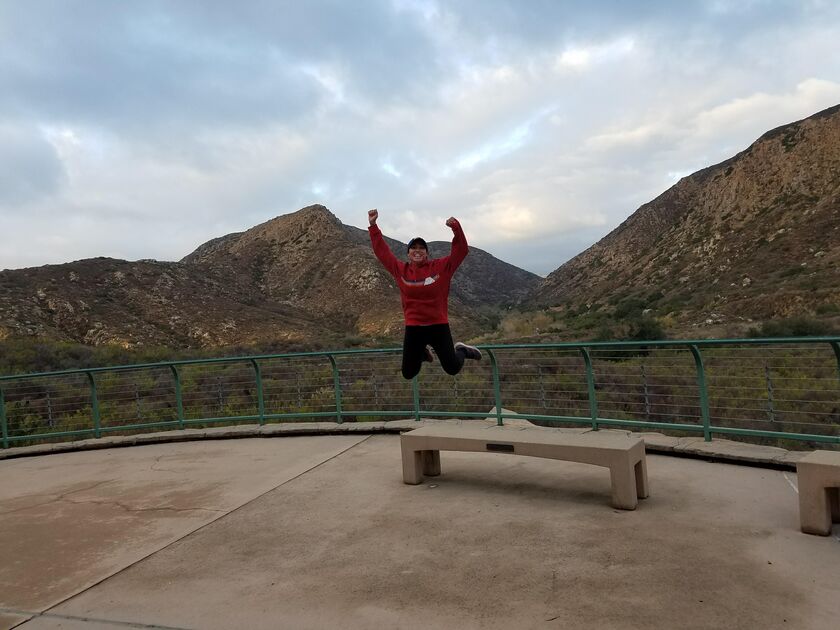 Saturday, June 30, 2018
5:45 PM
Attire: Festive Fancy Summertime
Ceremony and Reception
Mission Trails Regional Park Visitor Center
1 Father Junipero Serra Trail, San Diego, CA 92119, USA
We are so excited to share our wedding with you. It will be at the Mission Trails Park Visitor Center in San Diego. We would love to start the ceremony as close to 6pm as possible. If you know you are prone to running late, please tell yourself the wedding starts at 5:45 :)
Wedding Party
Diana Hatley - Matron of Honor
I met Diana when we were studying at the University of New Orleans in 2000 and we have been BFFs ever since. We are eachother's sister we never had :D
Lindsey Allen - Bridesmaid
I met Lindsey in the dorms at Humboldt State in 1999. Many a great road trips in our 20's and beyond. We've been through it all.
Erin Williamson - Bridesmaid
I met Erin in 2005 for our credential program in Querétaro. We've had many adventures and laughs in Mexico, Cuba, Thailand and of course home in San Diego.

Eleanor and Julia Hatley - Flower Girls
These 2 are my spirit animals. Love them with all my heart.
Nicholas Hatley - Ring Bearer
Nick is my fave lil boy in the whole world. I love his sweet, sensitivity and amazing humor. He's my kinda guy.
Nadia Barnard - Reader
This teenager is sweet, clever, and hilarious..and such a great big sis to her siblings. We are honored to have her do a special reading in our wedding. Love you kiddo!!
Veronica Rider - Maid of Honor
Kristine Kim - Bridesmaid
Julie Gordillo - Flower Girl
Joshua Gordillo - Ring Bearer