Our Stories
The Proposal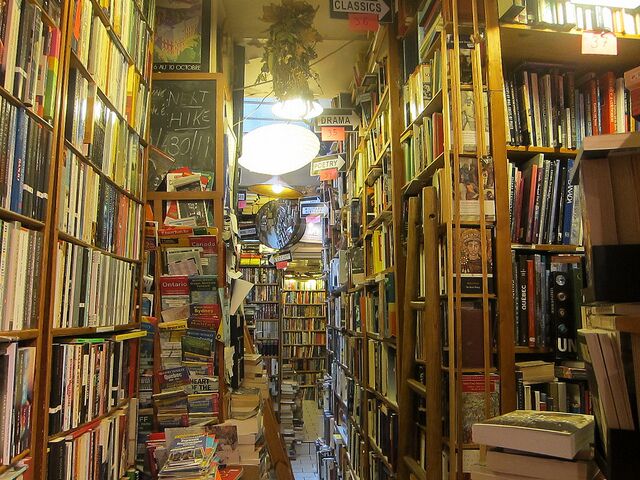 During their first international trip Tony and Heather spent a few days in Paris. The second day in the city the pair decided to go see a few bookstores in the Latin Quarter (Heather has a small obsession with books). When they arrived at The Abbey Bookshop Heather made her way back to the Young Adult section. Eventually Tony joined her at the back of the tiny little bookshop (She thought he was leaving his layers with the store clerk and really he was getting ready).
Heather looked through at least 20 different books trying to find one to take home, and finally she decided she was not going to find one and declared that they should just leave. Tony pointed to a section of books titled "Music" and said, "Why don't you look there?" Heather pointedly stated, "You know I don't read books about music, let's just get out of here." Tony tried again, "No really, why don't you look there," as he pointed to the same section. Heather gave in with a sigh and started looking at the Music section.
Toward the bottom of the section Heather saw a book with her picture on it, and was taken aback. She looked at Tony, and back at the book, thinking that was a little creepy. She took it off the shelf and they looked through it. It was a book Tony had made of pictures from the beginning of their relationship to their trip to Europe. Tony then said since he was not as good with words as Heather he wanted to show her through pictures how he felt. Then, Tony got down on one knee and proposed. Heather said yes. Well, as Tony tells it the minute he opened the ring box Heather shot her hand out and said yes.
Our Wedding
Saturday, October 3, 2015
6:00 PM
Attire: Formal Attire
Ceremony and Reception
The Wynden
1025 South Post Oak Lane, Houston, TX 77056, United States