Our Story
You'll always find love where you least expect it. That place might just be the SXSW Game Con enjoying the explosion of new 8-bit games in the 21st century.
The deal was sealed when we found a reliable tank and healer in each other. Of course life isn't always full of successful raid clears and sweet loot. The important part is that you stay partied even after you wipe. We're binding on equip and will never have to settle for a PUG in LFG chat again.


English: We've been inseparable after getting to know one another and realizing how much we compliment each other as a person. We found our best friend in each other and can't wait to spend the rest of our lives together.

The Wedding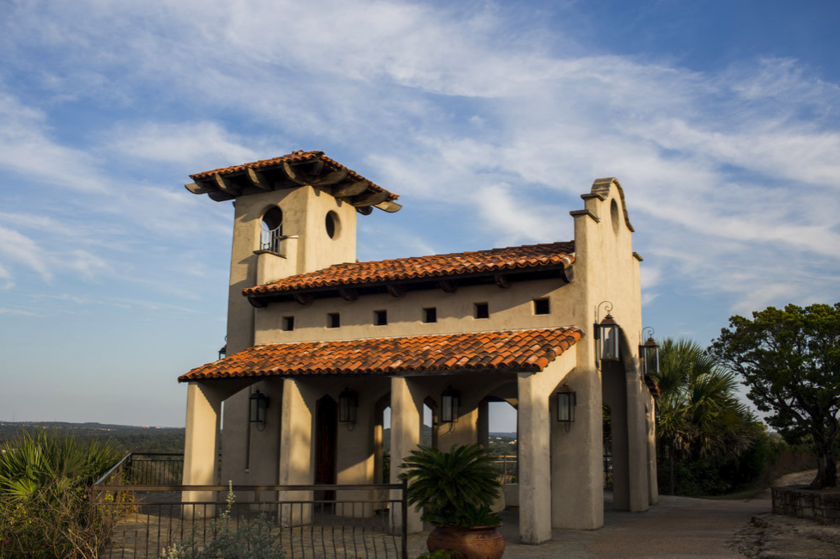 Saturday, August 19, 2017
7:15 PM
Attire: Casual
Ceremony
Chapel Dulcinea
16221 Crystal Hills Drive, Crystal Hill Dr, Austin, TX 78737, USA
Reception
Chapel Dulcinea is a covered outdoor chapel, but it's going to be August and HOT. Please dress appropriately.

We are having a small, casual ceremony and will not have a traditional wedding party. All of our friends and family are important to us which is why we're inviting you to celebrate with us!

Please RSVP for the Ceremony and Reception if you'll be attending both (there are two RSVP buttons). We realize you may not be able to attend both and that's OK! We just want to plan accordingly. Of course, kids and other guests are welcome to the reception and ceremony!
Other Events
Reception

Saturday, August 19, 2017
8:30 PM
Mothership Books and Games
2121 W Parmer Ln #119, Austin, TX 78727, USA
We're having a non-traditional Reception located in a game store. There will be 20 gaming computers available and hundreds of board games to play in addition to dinner and cake; there will be no dancing. We will be forming groups to play Heroes of the Storm, Overwatch, and other multiplayer PC games as well as various board games. Feel free to stop by even if it's only for dinner!

There is a separate RSVP for both the Wedding and Reception, please RSVP for one or both so we can plan accordingly.