The Details
Friday, May 17, 2019
6:00 PM
Attire: Formal
Ceremony and Reception
Coyote Hills Golf Course
1440 East Bastanchury Road, Fullerton, CA, USA
The ceremony will start no later than 6:00p. Late arrivals may not be accommodated.

Use our hashtag #tyingtheKnT when posting to social media!

Parking is available on the open lot at no charge.

The ceremony will take place outdoors with some shade.
Reception and merriment to immediately follow indoors.

The festivities will conclude at approximately 11:45 PM,
but the memories will last forever.
The Wedding Crew
Sammy Albasateneh - Best Man
Christian Gladfelter - Groomsman
Omar Albasateneh - Groomsman
Kevin Rodgers - Groomsman
Johnathan Cook - Ring Bearer
Joshua Cook - Ring Bearer
Tanner Taing - Ring Bearer
Tina Cook - Matron of Honor
Angie Parra - Matron of Honor
Nikki Kumabe - Bridesmaid
Kathleen Luistro - Bridesmaid
Kathrina Luistro - Bridesmaid
Michelle Badua - Bridesmaid
Tylie Taing - Flower Girl
The Adventure
The Thought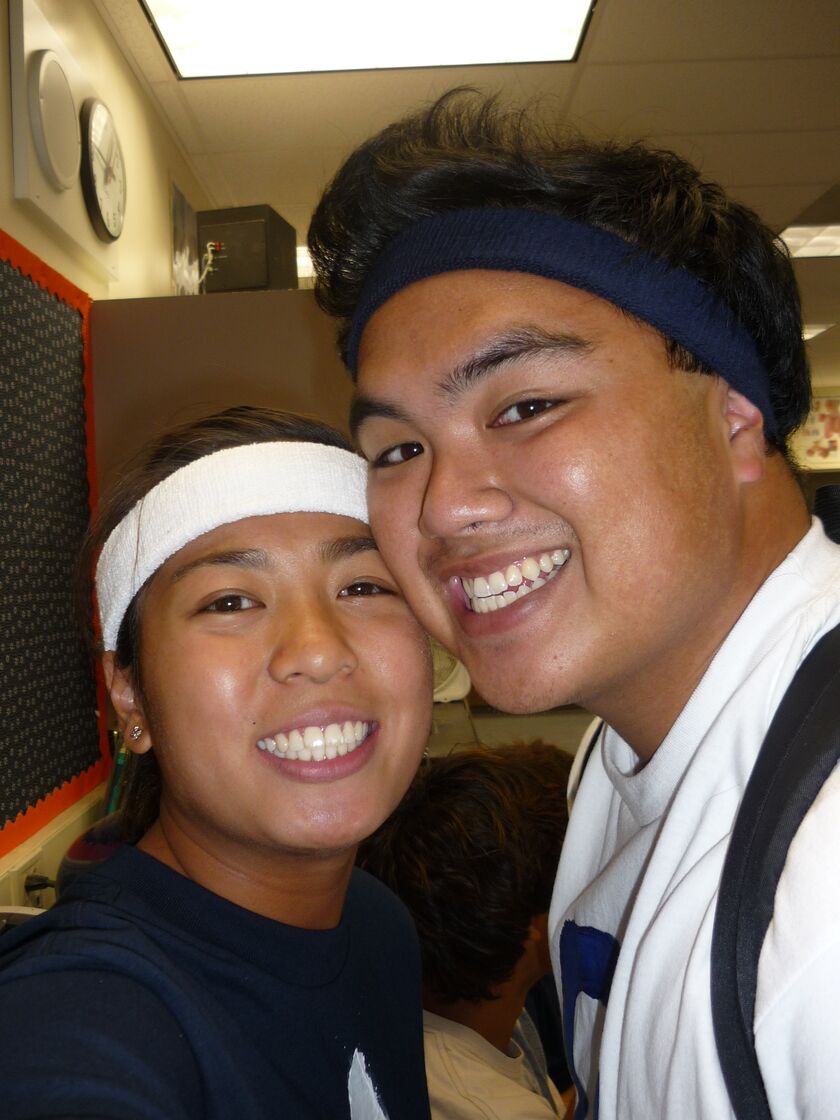 Kyle and Theresa met during their final semester at Cypress High School. They had seen each other throughout the school years, but never finally met until a mutual friend had introduced them. They started as friends, but as the days and weeks passed, they got closer.
There was a point during the semester where school didn't start until late morning. Weeks prior to that day, Kyle and his friends planned to go to the Heritage Family Pantry for that morning, a breakfast diner spot in Long Beach, CA. A few days before the get-together, Kyle had invited Theresa to join him and his friends for breakfast. She agreed. However, as the days passed, Kyle's friends started to drop out of the planned breakfast.
On the day of the event, only Kyle and Theresa were left of the group. Kyle picked up Theresa at school, and they drove off to breakfast. They arrived at Heritage to a nearly empty diner - it was a weekday after all. They enjoyed conversation and shared numerous laughs. Kyle (obviously) paid for the both of them, and, with full bellies, they were on their way back to school.
As they got closer to school, they realized that there was at least an hour left before school started. They agreed to go to Kyle's house to watch some TV and digest before heading back to school. They watched some cartoons on the TV, sitting on separate couches.
Moments passed as The Fairly OddParents played. They were enjoying each other's company. As Kyle looked over at Theresa on the other couch, he heard her laugh heartily at the TV. When he heard her laugh, he laughed too and took a look at her and her smile. Then, he had a thought: "I'm going to marry this girl someday..." She didn't notice him look at her because she was too focused on the TV. After the show ended, they noticed it was time to leave for school. And, so, with full bellies and curious hearts, they left.

The Rose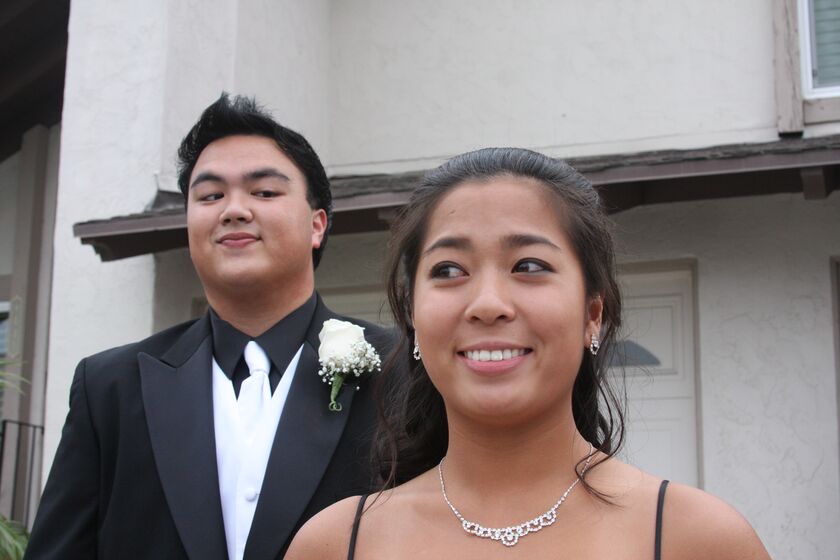 A few weeks after their first (unofficial) date, it was prom season. They still weren't together at this time. However, their relationship with each other was flourishing. Kyle and Theresa had started hanging out more at school, during lunch, between periods, and, occasionally, after school. She often visited him at Cold Stone Creamery, where he worked. It was evident that there was some sort of spark happening.
Eventually, they started talking about prom and who Kyle was planning to ask. Kyle knew that he was going to ask her, but he didn't want her to know that - and she didn't.

The day of Kyle's promposal, Theresa stepped into her first period math class. She walked towards her seat to find a single red rose with a note attached to it. Confused, she picked up the rose and it read, "Will". With an enormous smile on her face and tears falling, she couldn't help but be so ecstatic that the person Kyle mentioned he would ask to prom would be her!
Theresa continued on to her next class periods where another single red rose with a note laid on her desk:

2nd period: "You"
3rd period: "Go to"
4th period: "Prom"
5th period: "With"
During her last class period, in which Theresa was a teacher's assistant, there was sadly no rose or note left for her. She continued on with her TA duties in the back of the classroom with her back facing the classroom door. She noticed that the class was silent, a student had made a cough as if it was meant for her, Theresa turned around to see Kyle handsomely dressed with a bouquet of flowers. He approached her, handed her the bouquet that read, "Me." Theresa said yes, they hugged, and the class cheered. The rest of that afternoon was a complete blur as they both realized that that day would be the start of a wonderful decade of adventures and a backstory for a future proposal.
The Proposal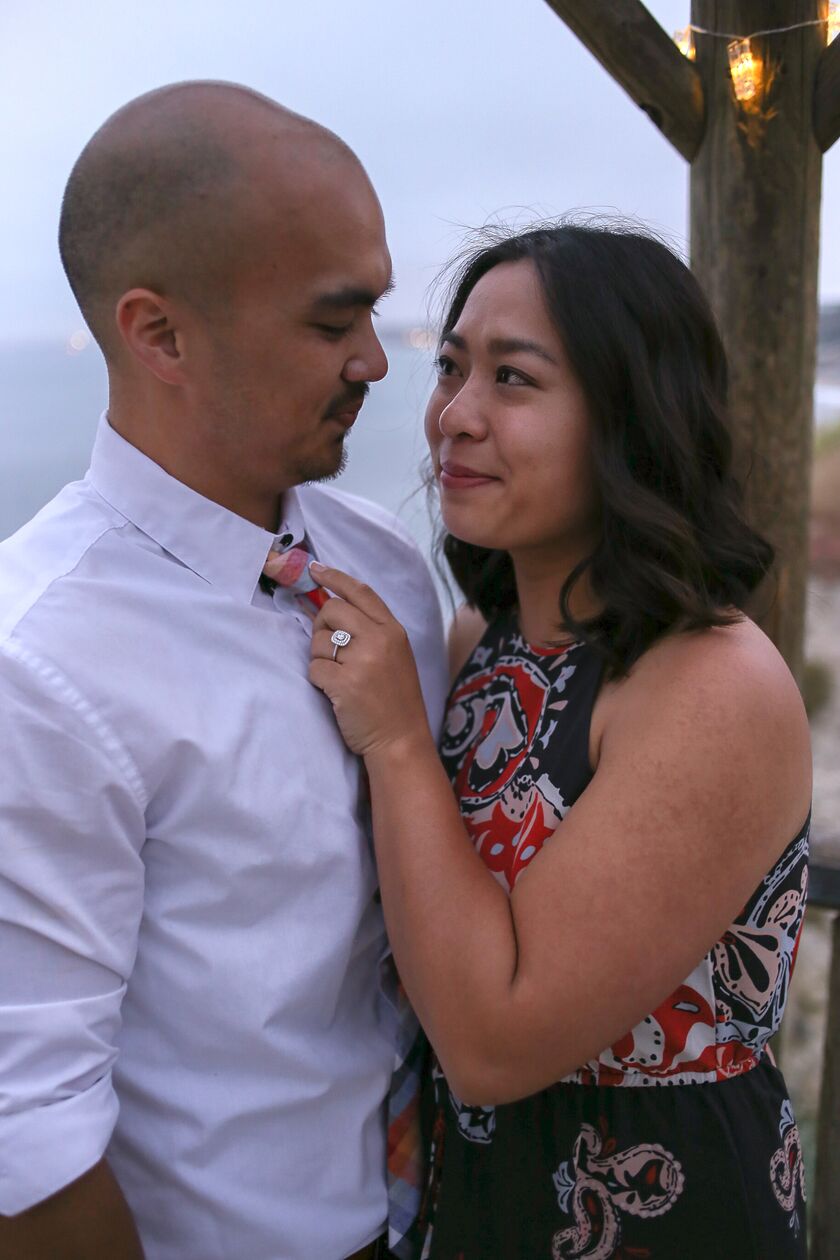 About seven years after they started dating, Kyle knew it was time for the next big step. He brainstormed numerous ideas and talked to some insiders as far as what he could do to propose. He wanted the proposal to be extravagant but also personal. After a few months, he settled on the idea of a tour of their seven years together.

With the help of some friends and family, Kyle planned an extravagant and detailed proposal. Kyle would send Theresa on a tour of their most memorable and favorite places. Along with the tour, each stop offered her a visit from friends and family, a rose, a note, and some particular words that, similarly to prom, created a very special phrase:

Stop #1: Will
Stop #2: You
Stop #3: Go To
Stop #4: The
Stop #5: Altar
Stop #6: With Me?

It was an all-day affair and every detail and effort did not go unnoticed. Tears were shed, smiles and laughs were had, and dreams were realized; The thought Kyle had all those years ago has now become a reality, and, with a simple "yes," a new adventure has begun.

The Decade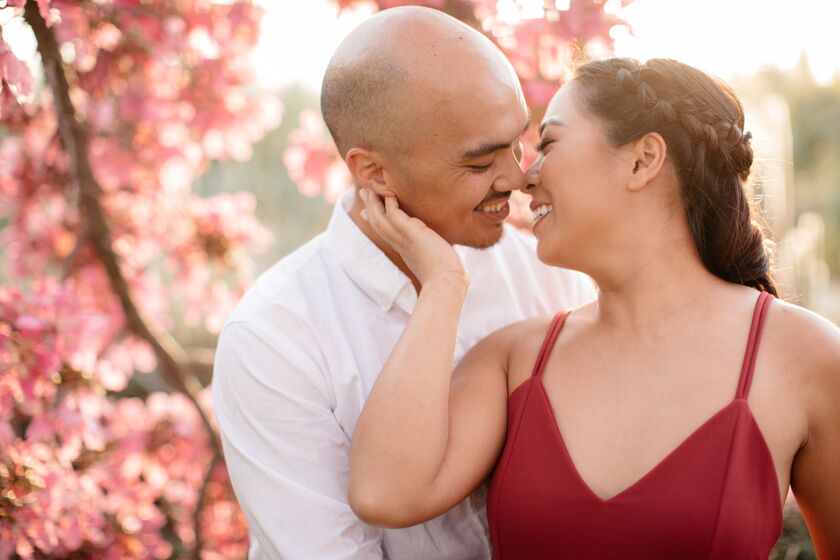 Theresa and Kyle walked through high school graduation together. Afterwards, Kyle attended California State University of Long Beach studying Theatre while Theresa attended Cypress Community College for two years to complete her general education classes. Theresa then transferred to California State Polytechnic University, Pomona as a Mathematics major.
Kyle graduated with his theater degree in 2014 and Theresa graduated with her math degree in 2015. She continued with school to receive her single subject teaching credentials at Cal Poly Pomona while Kyle pursued his career as a stage manager - working on numerous theatrical productions.
Kyle then landed a dream career at Universal Studios as a stage manager - where he currently works and is loving every moment of! Theresa received her teaching credentials and landed her dream career at the school she student taught at. She is currently a high school math teacher and loving every moment of it too!
In November of 2017, Theresa and Kyle decided to take another big leap in their relationship and moved in together in a cozy apartment in Pico Rivera - where they reside now.
In the midst of working in their respective careers, they continue to plan for their wedding - which will take place on their decade anniversary.