Our Story
A little about us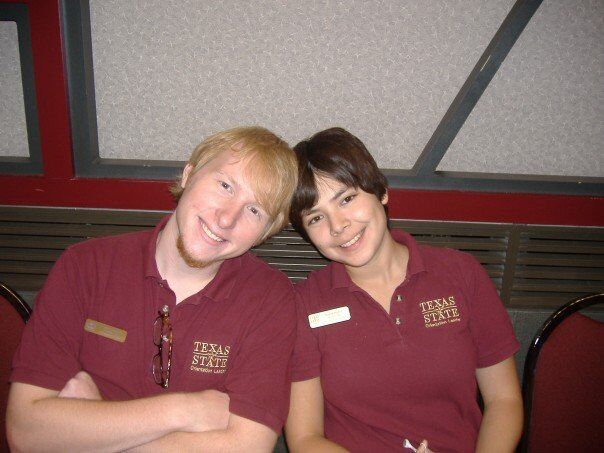 One night in 2006, Layton decided to wear his high school ice hockey t-shirt. It was this shirt that fueled the initial conversation between these two. Nyssa couldn't believe that ice hockey existed in Texas.
As the conversation continued, a little poor luck struck Nyssa. A rusty nail went through her foot. Layton, the kind man that he is, insisted that she put her foot in a plastic bag before getting in the car to avoid dripping blood. Then he took her to the hospital.
The hospital staff told her to go home and get a tetanus shot at the university health center when it opened (tetanus takes 72 hours before it sets in). Conveniently, both Layton and Nyssa were freshman at Texas State University and both lived in the Arnold dorms. Wanting to ensure her health, Layton wouldn't leave her side.
They spent the next summer as orientation counselors for incoming students at Texas State University. Following graduation, they decided moved to Houston together. This is where they welcomed a rescue pup they named Nixon into their family.
After two years of living in Houston, they made a huge move to Eugene, Oregon and...

Here they are 9 years later!
Even when they lived in apart, their relationship stayed strong. During college, Nyssa spent a summer in Costa Rica. They spent a year a few hours apart in Oregon, Layton in Eugene, Oregon and Nyssa in Portland, Oregon. They also traveled some of the world together: Ireland, Peru, Gulf Shores, Alabama, obviously throughout Texas, and will continue to do soon.
They are now happily all together in Portland, Oregon with their dog Nixon. Their cherished getaway from the city life is backpacking, and nixon couldn't be a better companion for those outings.
The Wedding
Saturday, October 15, 2016
2:00 PM
Ceremony
St. Michael the Archangel - Mass will begin at 2:00 PM
Casimiro Ortega St, Los Ebanos, TX 78565, United States
Reception
La Estrella Ranch - 6:00PM
11525 N Mayberry Rd, Mission, TX, United States