Our Story
The New Real McCoys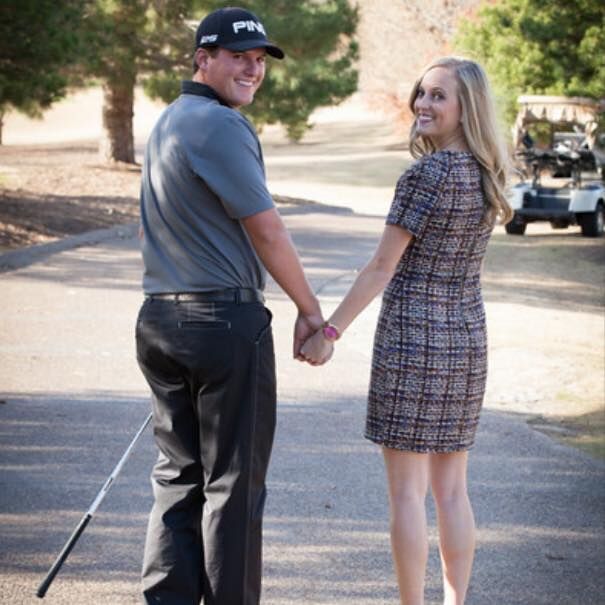 Linsey and Craig's story began the summer after high school graduation. One of Linsey's best friends, Kelly, introduced her to Craig one night. They became fast friends and continued their friendship as Linsey went off to Texas Tech for her freshman year of college. They kept in touch throughout the year, and it wasn't until Linsey came home for the summer that they started to date. A few friends had gotten together one night, and it ended with the two of them at Winstar World Casino. They have been together ever since. Their anniversary fell on July 11th, otherwise known as free Slurpee day. The day they get married will be their seventh year together.
Fast forward four years of college, job contracts, and a couple of apartments, they are currently settled in North Plano (for now!). Craig is traveling around and playing golf full time, a true dream come true. Linsey is teaching first grade in Plano and loving every minute of it.
They are so excited for the future, and thrilled you will be apart of it!
Our Wedding
Saturday, July 11, 2015
6:30 PM
Ceremony and Reception
Hilton Dallas/Plano Granite Park
5805 Granite Parkway, Plano, TX 75024, United States
Wedding Party
Stephanie Nelson - Matron of Honor
Claire Waddell - Maid of Honor
Rachel Melton - Bridesmaid
Kelly Connor - Bridesmaid
Jaclyn Mayfield - Bridesmaid
Jourdan Shirley - Bridesmaid
Tyler Mileger - Groomsman
Brad Strickland - Groomsman