Our Story
Maxwell and Marilyn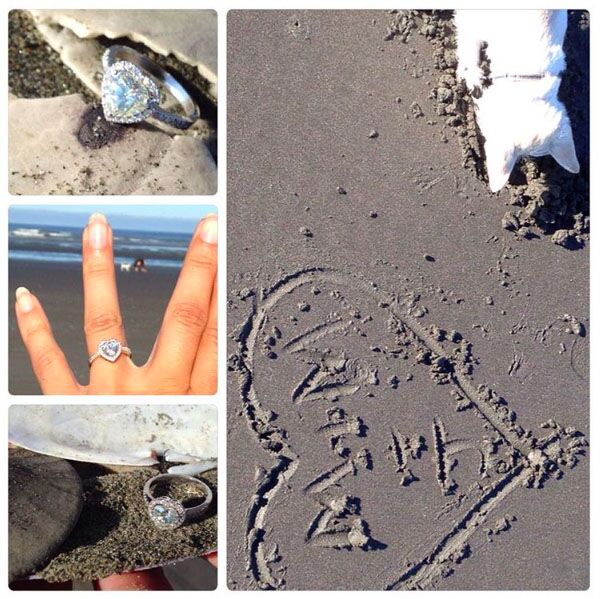 The story of Marilyn and Maxwell began in 2013. The stars aligned for both at them at the Armory Annex theatre when they saw Twist Your Dickens.
After two years of adventures and memories, Maxwell got down on one knee with the help of Jax, their white terrier dog, to ask Marilyn during their road trip to Washington Olympic Peninsula.
"I was so surprised. Max did well... Max decided to take us (Jax included) to a 3 day road trip towards to the Olympic Peninsula and one of our stops was the Copalis beach since we enjoy the beach.. We rented a little place by the beach and on 7/23 we walked to the beach to see the sunset. As we walked Jax stopped to dig a whole and Max said, "Look what Jax found?" Of course, I'm assuming something dead so I turned my head with disgust and said, "what now." And Max (while Jax was still digging) was down on a knee."
"Prior to this I ordered her engagement ring from Tel Aviv, Israel. It took three months to arrive and I happened to be at work. Marilyn immediately called me and said 'what is in this package?' I was on the North Slope of Alaska, 'oh, nothing just throw it in the closet' Needless to say I had a moment of unease!
The setting on the beach was wonderful, although it was getting late, I was not nervous or apprehensive. She had a huge smile on her face with made it concrete in my mind, I love her."
Marilyn and Maxwell filed for a marriage license, September 19th 2017, and before filling paperwork to Multnomah County Office in Portland, Oregon they stopped by to ThoughtCrime Tattoo to bond their love with symbolic ring tattoos.
"We had 2 of our close friends (to be our witness) and Max's childhood friend (to be our officiant) to sign paperwork before we headed to the tattoo parlor. It was intimate moment for the two of us."
They said their "I do's" and promises to treasure, love and care for each other in Italy, Florence, San Carlo Catholic Church. They stayed in Italy to celebrate their love and three person ceremony with an Italian Espresso.
"We did not invited family & friends because we knew our US & EUR wedding ceremony would be just for the two of us and we would celebrate with family friends on our reception."

The Wedding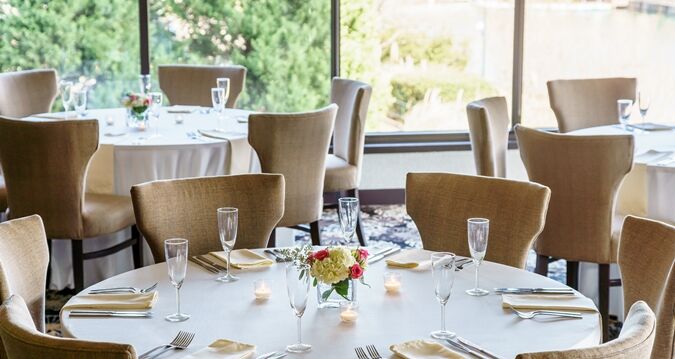 Saturday, February 25, 2017
6:00 PM
Attire: Semi formal
Ceremony
Reception
University Place Hotel & Conference Center
310 SW Lincoln St, Portland, OR 97201, USA