Weekend Events
Weekend Events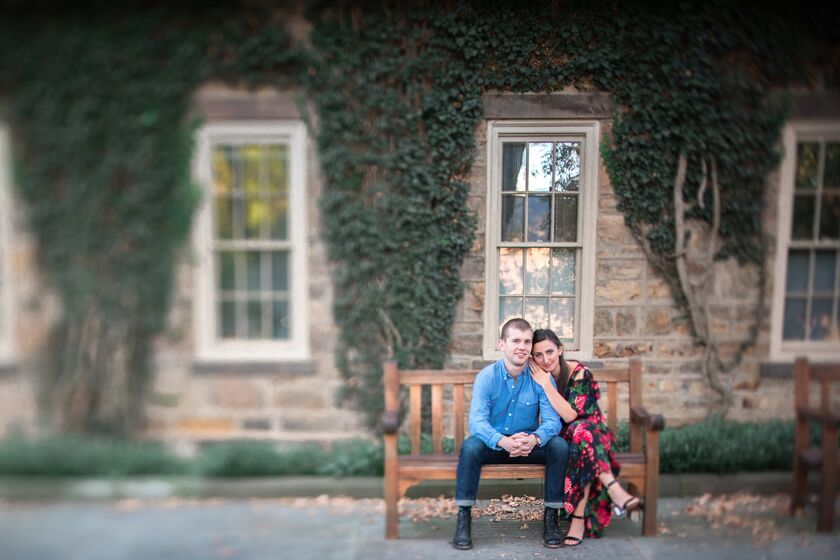 Friday
Help us kick off the celebration and join us at Nassau Inn for Welcome Drinks at 8:30 pm!
We will be in Lobby 2 - the Front Desk will be able to direct you.
The Tap Room is one of our favorite places in Princeton - we can always expect to spend quality time with our family and friends here after games, before homecoming and, oh, when we got engaged!
Saturday

12pm - Ceremony at Princeton University Chapel
3pm - Cocktail Hour at Springdale Golf Club
**
Shuttles from Hyatt and Nassau Inn will begin at 11am and loop every 20 minutes.
Shuttles will run from the Chapel to Springdale starting at 2pm.
**
The reception will be on grass. Cocktail attire.
Sunday

9am - Brunch at Nassau Inn
Meal Options
Chicken Breast with fig & goat cheese stuffing presented with a roasted shallot demi-glaze, served with wild rice blend & vegetable bundle (Our favorite)
New York Strip Steak presented with a bacon shallot confit, served with mashed potatoes & vegetable bundle
Vegetarian

Accommodations
Nassau Inn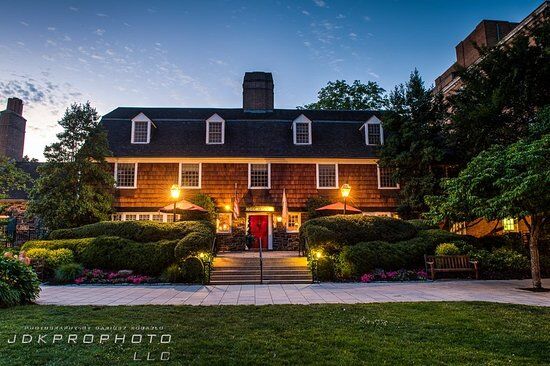 10 Palmer Square, Princeton, NJ 08542, USA
1-800 (862)-7728

Call to make a reservation. Use Booking ID 23137 .

*Note: You are closer to an Olive's Egg Sandwich if you stay here!
Hyatt Place Princeton
3565 US-1, Princeton, NJ 08540, USA
1-888-271-6014

Let them know that you are part of the Sivilli Bintliff Wedding or G-SB09
*Note: Further away from Olives..
Shuttle Transportation
Shuttle
Shuttles will run to the Chapel and to Springdale.
Shuttle to Chapel:
Roar Shuttle - Hyatt Place to Chapel Loop
First Shuttle at 11am - will loop around every ~20 minutes
Tiger Shuttle - Nassau Inn to Chapel Loop
First Shuttle at 11am - will loop around every ~20 minutes

Shuttle to Springdale:
Tiger Shuttles
Chapel, Dinky and Springdale Loop
First Shuttle at 2pm - will loop around every ~20 mintes
Pick Up Locations: Chapel and Dinky Restaurant
Roar Shuttle
Chapel to Hyatt Place Loop to Springdale
First Shuttle at 1:15pm to Hyatt Place
Shuttle to Springdale from Hyatt Place at 2:30pm
Things to Do
Princeton University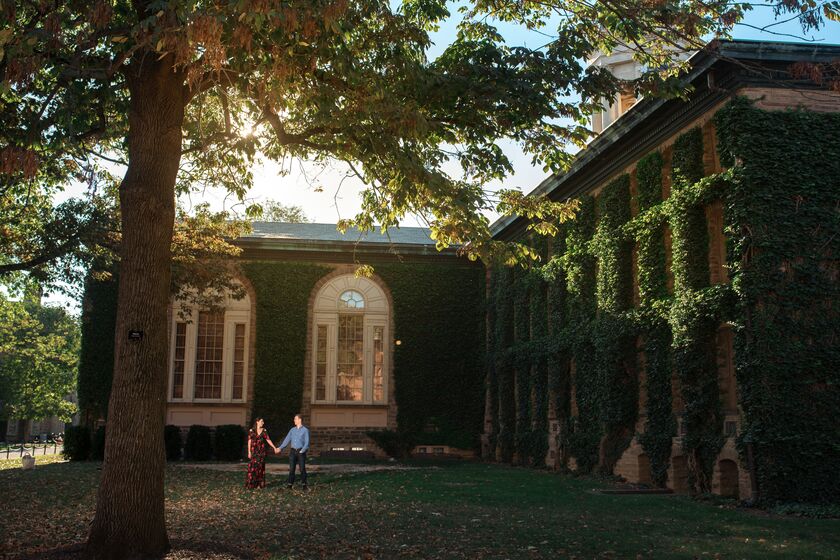 Princeton, NJ 08544, USA

If you have never been to Princeton's campus, take this chance to walk around campus or take a guided tour!
Guided Tour: Tours run 3-4 times a day, so click the link below for the schedule of student-lead tour to learn more about why this place is so special to us!
When you're walking around campus check out:
Blair Arch - Where Zach proposed to Mary-Kate

University Chapel - Where Zach & Mary-Kate are getting married!

Nassau Hall - Where Zach & Mary-Kate had their graduation ceremonies
Fitz Randolf Gate - The gate that Zach & Mary-Kate avoided in fear for four years (and still take the long way when they are back on campus)

Holder Hall - Mary-Kate's freshman dorm
McCosh Hall - McCosh 50 is one on most famous lecture halls on campus, known for Einstein's classroom and the opening scenes of Transformers

Firestone Library - Where Mary-Kate wrote her 130 page thesis and Zach frequented five times

East Pyne - Mary-Kate's favorite building on campus

Tiger Inn - Zach's eating club (and favorite place on campus) & where Mary-Kate and Zach met

Cottage - Mary-Kate's eating club & where Zach avoided at all costs

Princeton University Art Museum
Elm Dr, Princeton, NJ 08544, USA

Whether you like Monet or Manet, you should check out the Art Museum if you have the chance! The origins of Princeton's art collections date nearly to the University's foundation, making it one of the oldest collecting institutions in America.
Things to Eat & Drink
Nassau Street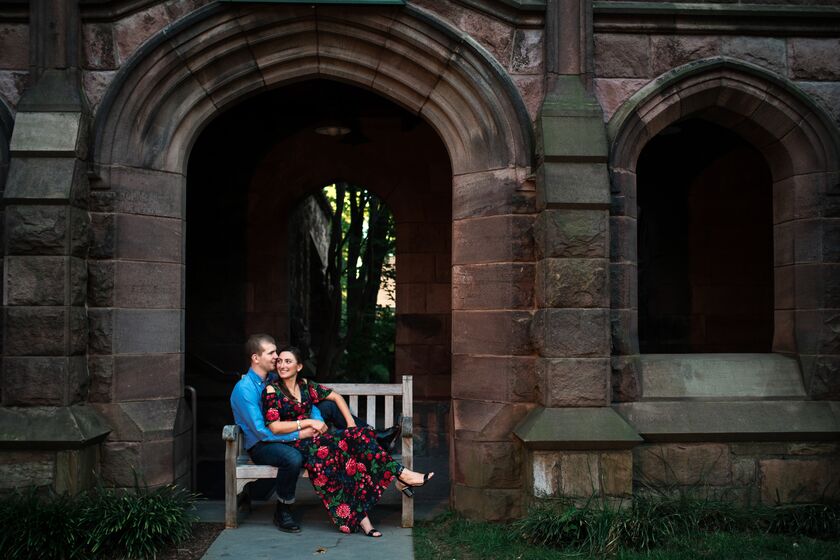 The joke is that Mary-Kate went to Nassau Street once a day, and that Zach went once before he met Mary-Kate. Once he met Mary-Kate, his time on Nassau Street increased exponentially. Check out some of our favorite places:
Triumph Brewery - Mary-Kate & Zach's first date! Check out the house brewed beers, the flight is our favorite.
Chez Alice - At one point, the owner knew Zach & Mary-Kate by name for their order of three egg sandwiches, two muffins and three coffees (extra sandwich for Zach once wrestling was over, extra coffee for Mary-Kate, always)

Winberries - where Mary-Kate makes anyone and everyone go for nosh and drinks when in Princeton

Teresa Caffe - Order the balsamic pasta, you won't be upset!
Thomas Sweets - Fondly known as "T. Sweets" and where Zach would meet Mary-Kate after her art classes. Also known as the best ice cream on Nassau!

Olive's - Egg sandwich. Enough said.

Alchamist & Barrister - We refer to this restaurant as A&B. We cure every Princeton hangover with a mimosa from here after our Olive's sandwich!

Small World Coffee - Best coffee in Princeton