Our Story
Our Story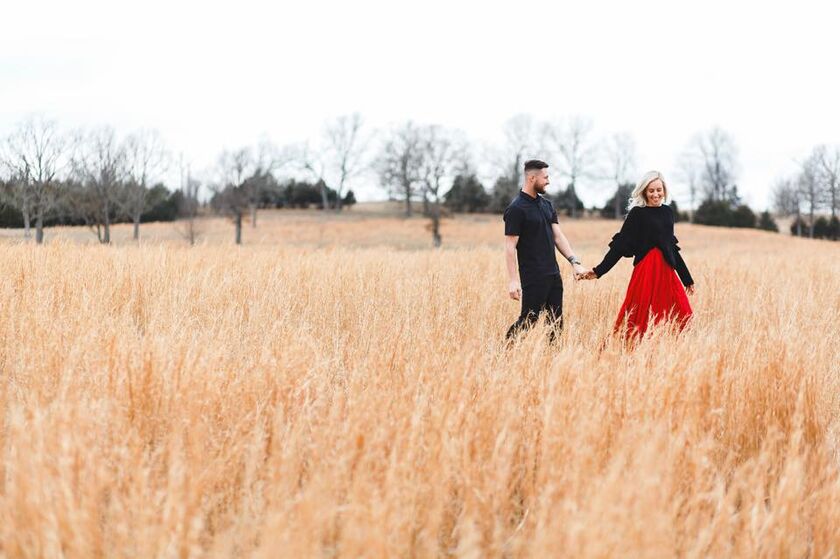 Drew & Megan met in the fall of 2016 and on the same night they met, Drew told Megan she would be his wife one day (there may or may not have been a few drinks involved ha!).
After meeting each other while out with friends that weekend, Drew and their mutual friend Peyton, went to eat at the restaurant Megan waitressed at. Drew left his number on the receipt with the lyrics of Carly Rae Jepsen's 'Call Me Maybe'.. Megan had a laugh and texted him after her shift saying "smooth"!

From there, Drew asked Megan on a lunch date to their now favorite, Hammontrees, a grilled cheese restaurant down the street from where they first met.
From that day on Drew and Megan spent almost every day together.
Drew spent the next few months training for the NFL draft and Megan spent her days working and looking into careers outside of NWA. As fate has it, Drew was signed as a wide receiver with the Miami Dolphins and asked Megan to follow him there. Within 4 months of being Miami residents, Drew planned the perfect proposal in a palm tree farm near where the two lived.
As most of you know, they haven't had 1 wedding date change, but 2! Drew decided in mid 2019 to officially retire from his incredible football career and the two decided on a third, and final (!!!), wedding date of March 7th.
The Wedding
Saturday, March 7, 2020
4:30 PM
Attire: Semi-Formal
Ceremony
Kindred North
United States
Reception
Kindred North
10889 Hwy 72 W, Avoca, AR, 72712