Our Story
~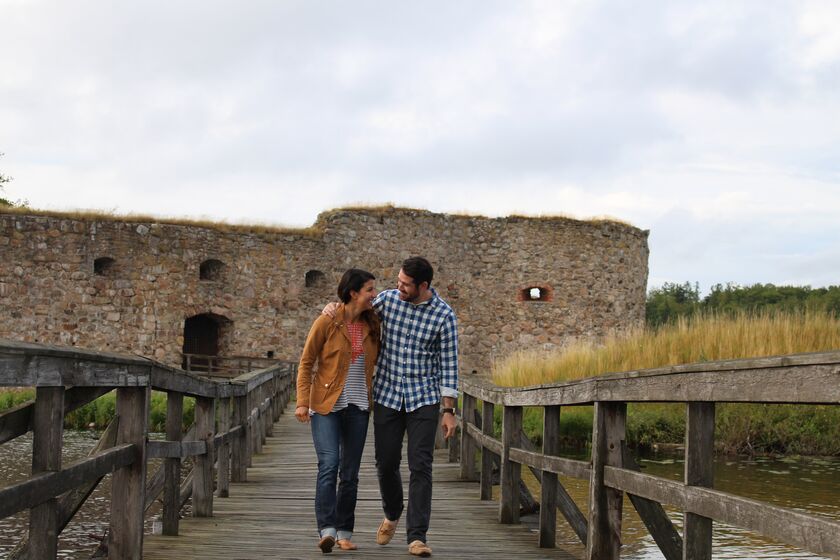 Despite being in different stages of our lives, with different careers, and on very different paths, when Michael and I met 4 years ago, it didn't take us long to realize that what we had was something special. From very early on there has never been a doubt that we were in this for the long haul, well, once we both built up the courage to speak to each other.
Michael and I first met in December of 2011, but never said much more than awkward "hello" to each other until we were forced to sit in the backseat of our friend's car on the way to a dinner. In just those few minutes on the way to the restaurant, Michael and I were able to easily get past our awkward small talk and spent the rest of the night talking to each other. That is until Alex made me move to the opposite side of the table so that he could sit next to Michael. I thought that was the end of that but little did I know, Michael was already hooked and he made every effort to contact me after that night.
While Michael did make the effort to talk to me again, I was actually the one to make sure we saw each other again (though he will never admit it). On a whim, I invited him to a friend's house for a small party with friends, and then continued to come up with other ways to see him until he finally worked up the courage to ask me on our first date.
Ever since that date Michael and I have been lucky enough to experience more things together than we could have ever imagined. Over the last four years, we have celebrated our lives' biggest milestones together. I got my first job out of college, then 3 more after that, moved from Austin to Houston, and back to Austin, all while Michael achieved various promotions , moved between Austin, Houston, Oklahoma City, San Antonio and then finally we both moved back to Houston where we bought a house and got the most adorable fur ball you will ever meet.
To compliment our nomadic lifestyles, over the past 4 years we have also been fortunate enough to travel the world together, visiting 15 countries and countless cities. Because we have spent so much of our time together traveling, or dreaming about our next adventure, nothing could have been more perfect than when Michael proposed to me July 29, 2015 at a castle in the small picturesque town of Vaxjo—near where we were celebrating my brother's wedding—surrounded by my entire family, and many of our close friends. Well, that's not true, what would have made that moment more perfect, would have been me having a voice to say yes when Michael proposed instead of having to frantically nod and whisper, since I had lost my voice the night before at Alex's wedding. Although, I am fairly confident he already knew what the answer would be.
Though I was fortunate to have so many important people around me when we got engaged, we are even more excited to celebrate our wedding with all of our family and closest friends. We are so grateful to everyone that will be flying to Mexico to celebrate with us. Now let's get the fiesta started!
The Wedding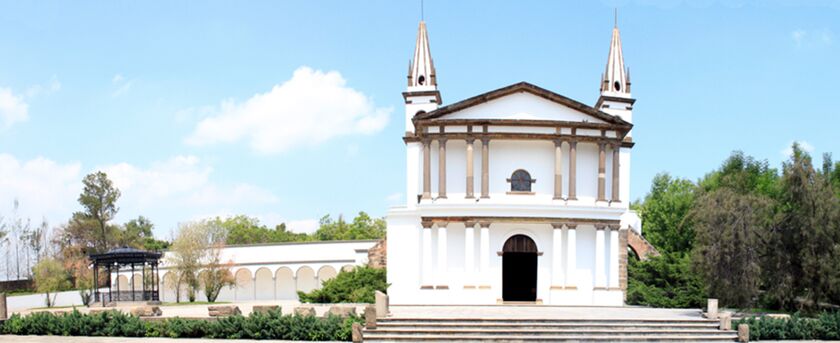 Saturday, May 14, 2016
5:30 PM
Attire: Black Tie
Ceremony
San Miguel Arcangel el Cedral
Carretera a Colotlán Km 1.7 Cp 45200 Zapopan, Jalisco, Mexico
Reception
The church is located at the Hacienda la Escoba. This Hacienda was built around 1840 and became the center of the textile business in central Mexico. It was closed down in the early 1900s. Then in 1920s it was used as a gathering place for a militant army. The Hacienda remained unoccupied until the 1990s when it was restored and brought back to life to be used for many celebrations today.
Cocktail Hour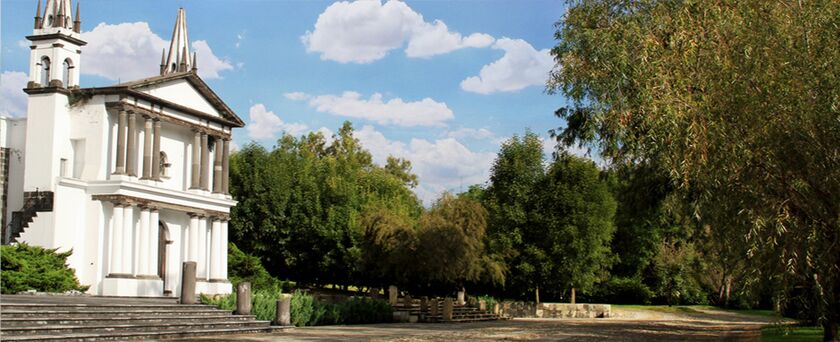 Saturday, May 14, 2016
6:30 PM
Hacienda La Escoba
Carretera a Colotlan KM. 1.7, 45200 Zapopan, Jal., Mexico
Please enjoy a drink and the sunset in the beautiful plaza of the Hacienda while Michael and I take our first pictures as a married couple!
Reception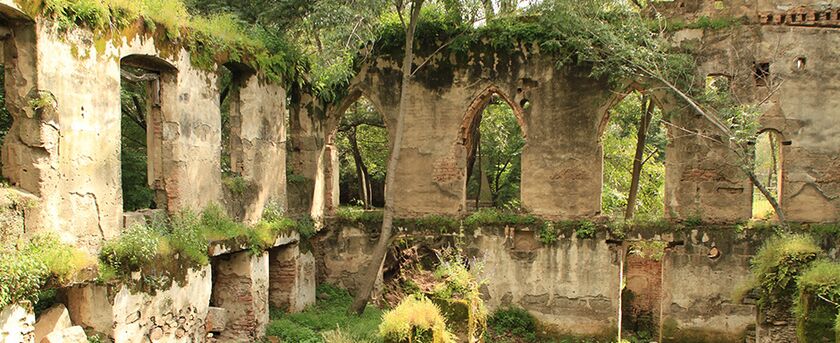 Saturday, May 14, 2016
8:00 PM
Hacienda La Escoba - Patio Acueducto
Carretera a Colotlan KM. 1.7, 45200 Zapopan, Jal., Mexico
Get ready to enjoy a delicious meal and party all night in the ruins of the Hacienda. These ruins are as site to see as they are protected today by the INAH (National Institute of Anthroploogy and History) of Mexico.