Our Story
Our Story (Sarahs Version )
Kenny and I met at a local bar in our hometown called "The Depot". We met through a mutual friend who I was actually sort of hanging out with. Kenny and I clicked so instantly and he became my best friend for a few years. We both dated other people, but somehow always turned to each other and wanted to always be around each other. Somewhere along the way we discovered we had feelings for each other, more than just friends. We were really hesitant to be more at first. I think we were just scared if it didn't work out our friendship wouldn't be the same. But finally, we shared our first kiss on Christmas of 2014. Nothing was ever the same after that. We starting dating on Valentine's Day of 2015, and here we are almost four years later with the most beautiful son and engaged to be married!! We have definitely been on a roller coaster the past few years with so many fun and exciting memories and some tears as well but it has been an amazing ride and I can't wait to continue the journey!
Our story (Kenny's version )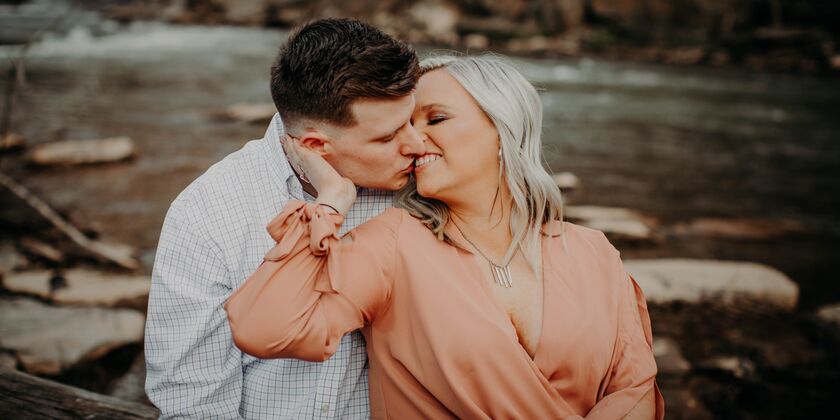 I met Sarah through a friend she was hanging out with at the time. Her personality stood out to me immediately. She was sweet, kind and a honest woman. The more time we spent around each other the better friends we became. Then one day I began to develop feelings for her, which was weird at the time because she was dating my good friend. After many months of hanging out we both realized we had feelings for each other. I asked her to go on a double date with two of our good friends on Valentines day and officially made her my girlfriend. That day my life changed forever and it all began for us. And here we are today...
The Wedding
Saturday, November 30, 2019
4:00 PM
Attire: Semi-formal
Wedding Party
Rachel Hedrick - Maid of Honor
Tessa Williams - Maid of Honor
Jordi Motley - Matron of Honor
Hannah Fletcher - Bridesmaid
Mary Kate Fletcher - Bridesmaid
Summer Jackson - Bridesmaid
Shyla Frazier - Bridesmaid
Ryan Dillingham - Groomsman
Brandon Smith - Groomsman
Edward Elkins - Groomsman
Chris Dominguez - Groomsman