#BridesCrew
Meet THE CREW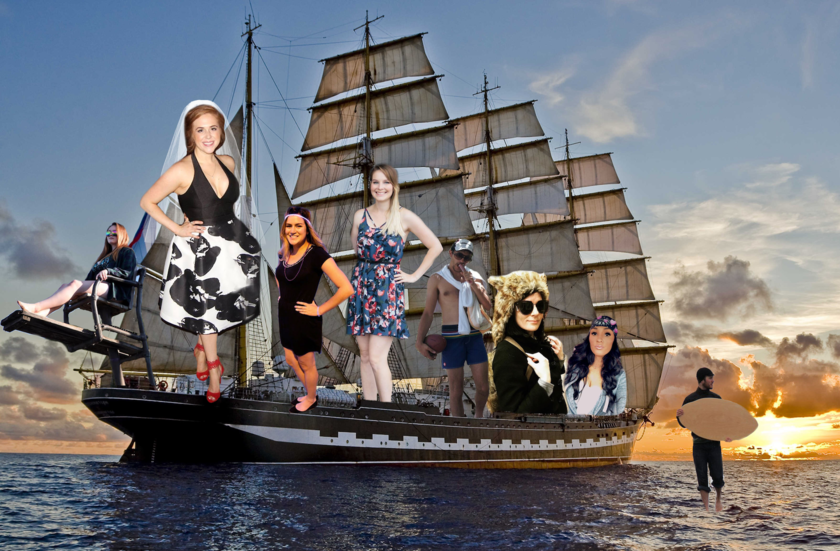 *photo editing credit to Gwendoly Espe
Always a blast hanging with these gems!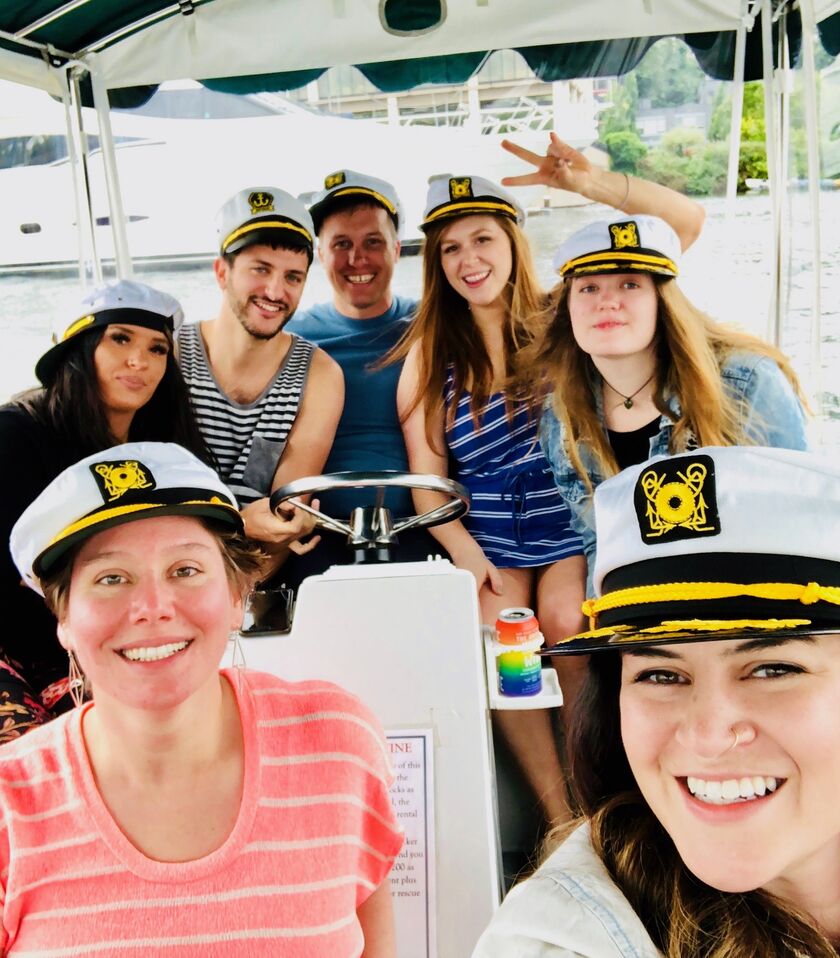 Maid of Honor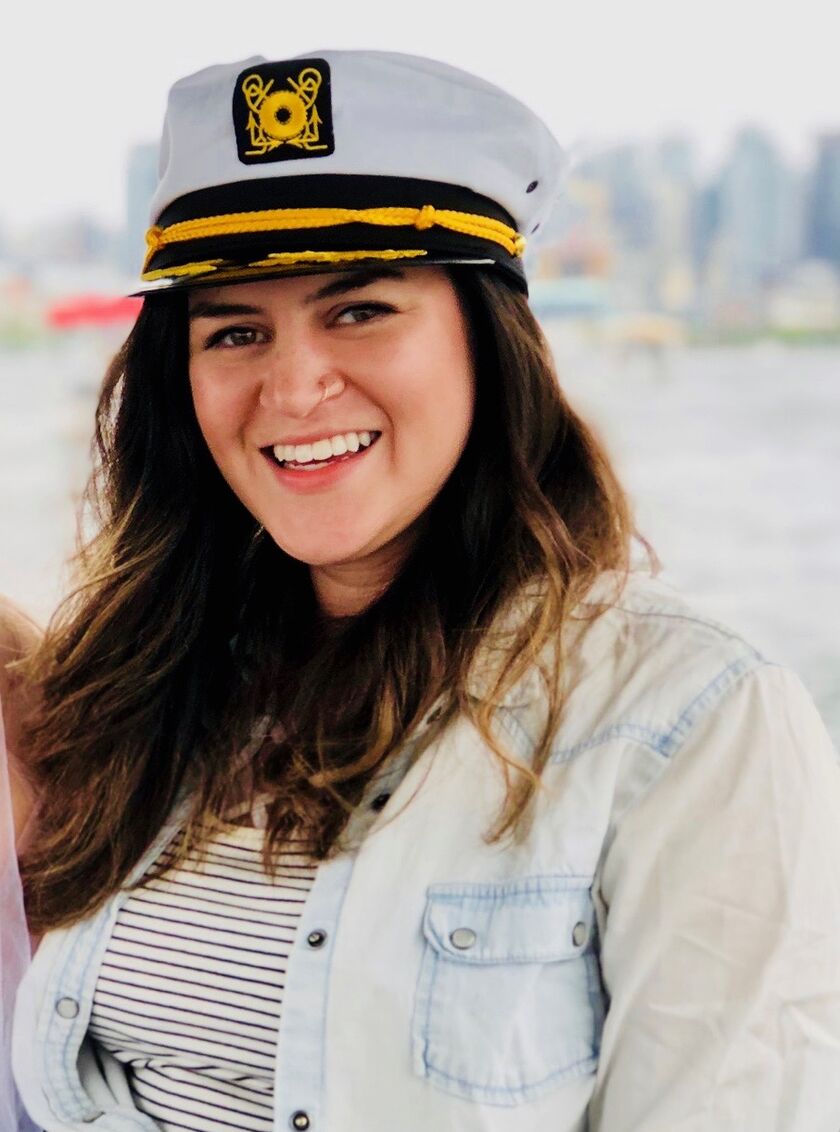 Gwendoly Espe
We met at the University of Washington, my freshman year in Drama 201 "acting"! We became soul mates on Halloween 2012. I invited everyone from my acting class to a Halloween party. Gwendoly showed up. She has been showing up for me ever since.
She has been my partner in crime on countless adventures. She brings out the best in me, helps push me to be more forward, and told me that I deserved incredible love, the kind where "a man would cross continents for the woman he loves", the kind I finally found. You cannot find a more loving, honest, fun, adventurous, hilarious, and uniquely talented lady anywhere. She is truly your "Jill of all trades"; she can fix your motorbike, design a race-car, play guitar, kill at karaoke, teach you how to apply makeup, design mystery dinner parties, find a gem at Value Village, take brilliant photographs, travel the world, model, act, teach Sunday school, help an Indian hospital fix their entire electrical system...you get the point. You need to know this woman. I am very lucky to get to call her my Best Friend.
Gwendoly will be living in Switzerland for the next two years with her Fiancé, Zack. (They got engaged in July!) Yes, we've watched Bride Wars together. It's been a blast being engaged at the same time. Our adventure continues...
Kadie Lydon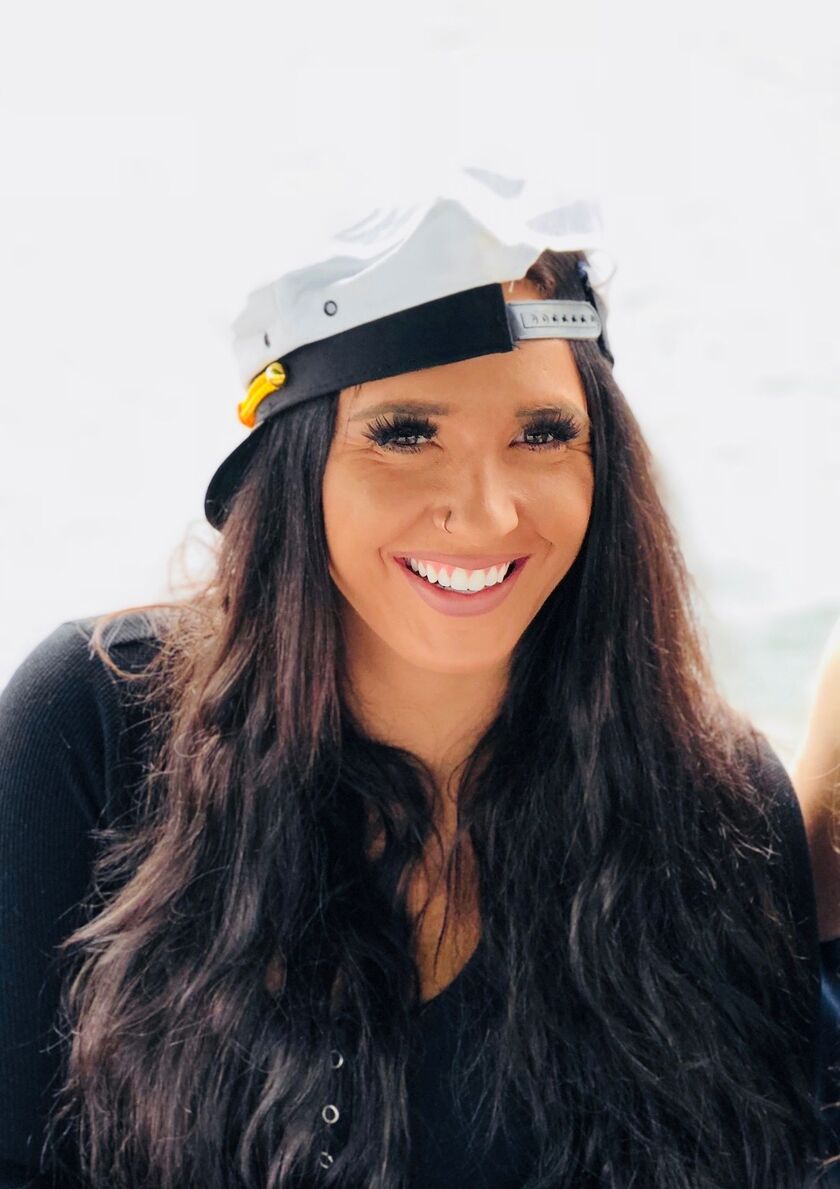 Kadie and I became Best Friends when we were 14. I joined a competitive fastpitch team her dad was coaching (Mike!) called the FLASH. We would play 9 games a weekend all summer long, she would pitch and I would catch. I thought I was tough, and then I met Kadie. She worked harder and endured more than any other girl on the field. It was inspiring. There was nothing I loved more than calling timeout, heading to the mound, and despite Kadie being fire mad, I would tell jokes until she would finally laugh. And then she would strike the girl out.
Kadie taught me how important a sense of humor is. Most of our friendship has been hanging out and making each other laugh. Oh, and eating, lots and lots of eating. She is a very bright light in my life and keeps me grounded. She always makes me feel young and carefree, but I am excited for us to grow old together...
Gianmarco Tartaglione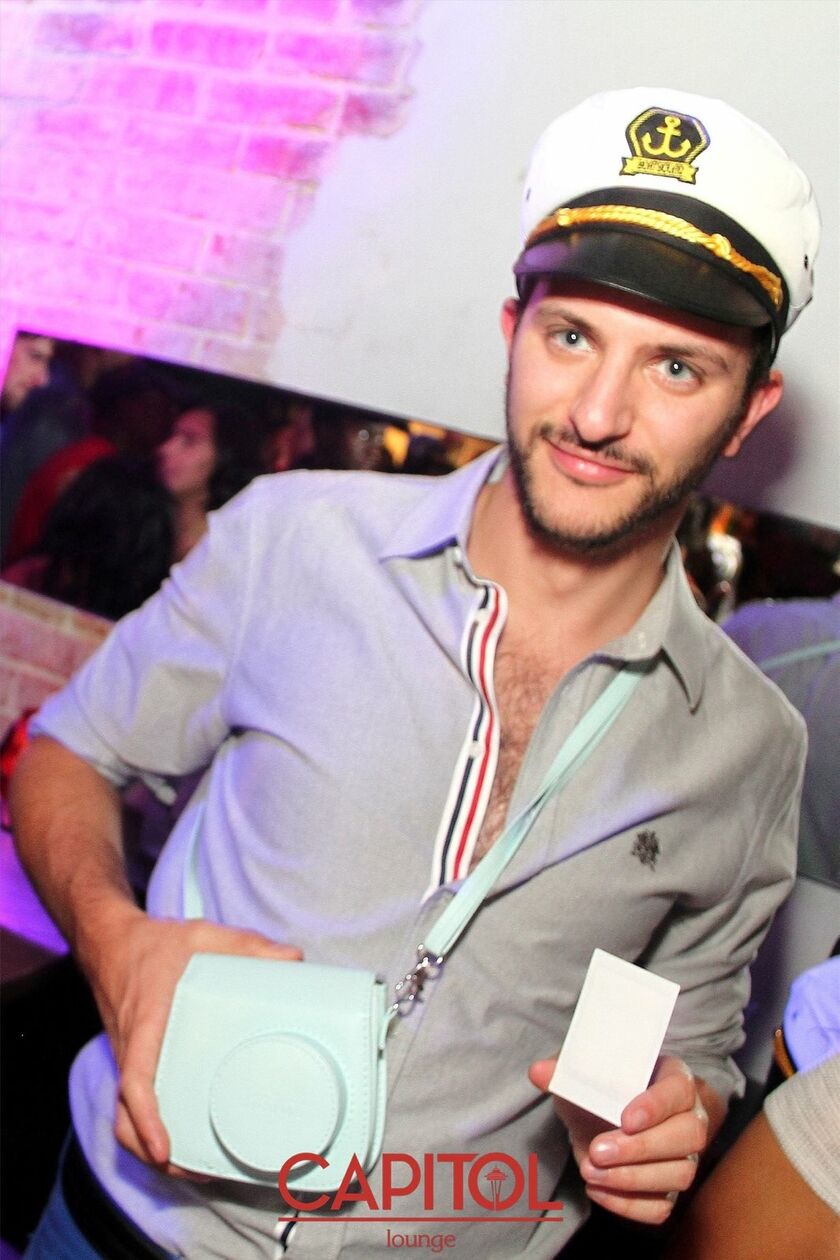 Gianmarco and I met in our early days at UW thanks to Gwendoly (both were Engineers working on the FSAE race-car). I wanted to be his friend instantly; he was funny, witty, sarcastic, kind, insanely genuine, and had the most hypnotizing eyes I had ever seen.
He is always there when you need some laughter, a drink, a hug, brunch, a Husky game, someone to get the dance floor going, or a friend to meet you abroad for an adventurous day. His passion for life is inspiring. He flies planes, snowboards, loves his friends fiercely, travels the world, and once promised to only watch episodes of Game of Thrones if Gwendoly and I were all together (that's a committed friend!). He's a "lifer" and I am very lucky to have him in my crew. I truly believe, the best is yet to come...
Rhys Haydon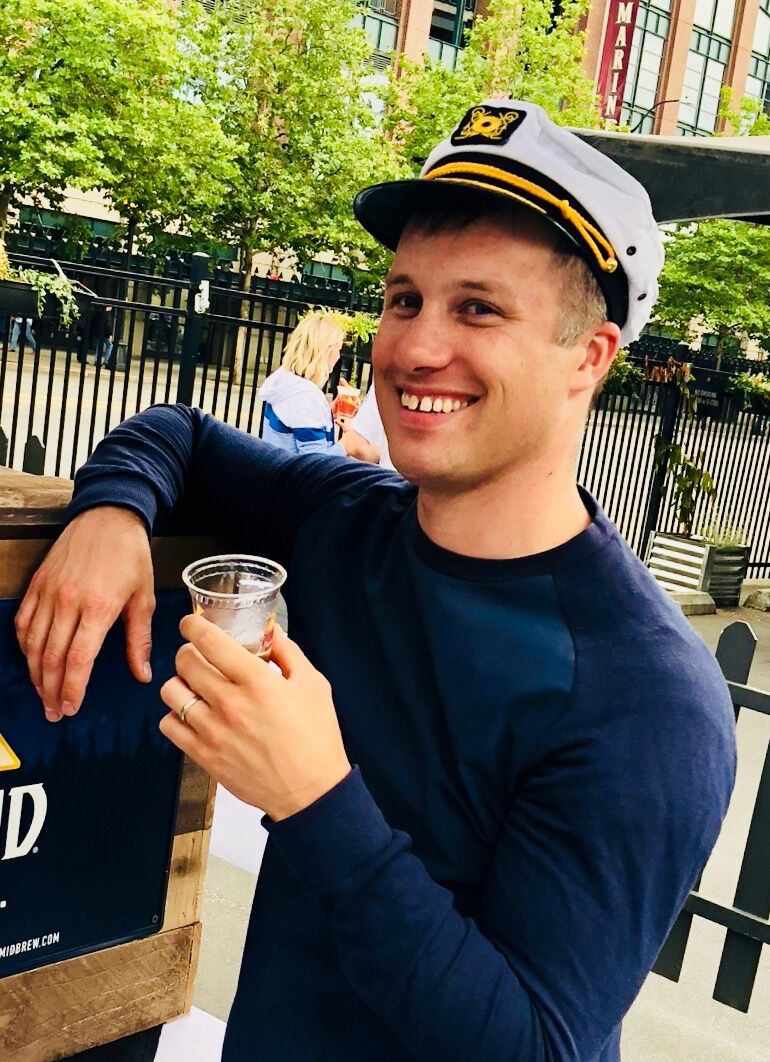 The second anyone meets Rhys they will be hypnotized by his passion, sincerity, and zest for life. I met Rhys while working summers at Camp Hahobas, a scout camp in the PNW. His fearless personality, positivity, and desire for traveling the world drew me in immediately.
He has given me endless life lessons about being an adventurous person, encouraged me to travel recklessly, to try new things, and taught me how to tell fun stories (I just listened to his). Most importantly, what it means to be a cherished, life-long friend. Whether I need advice, someone to cheer me on, or a friend to listen, he is always there for me. He has a fierce memory, a passion for Porsches, fine watches, fashion, art, and everything chic. He is super neat and I am truly blessed to have him as a friend. We have a lot of blank pages left to fill, and I can't wait for the stories that lie ahead...
Lisa Brandon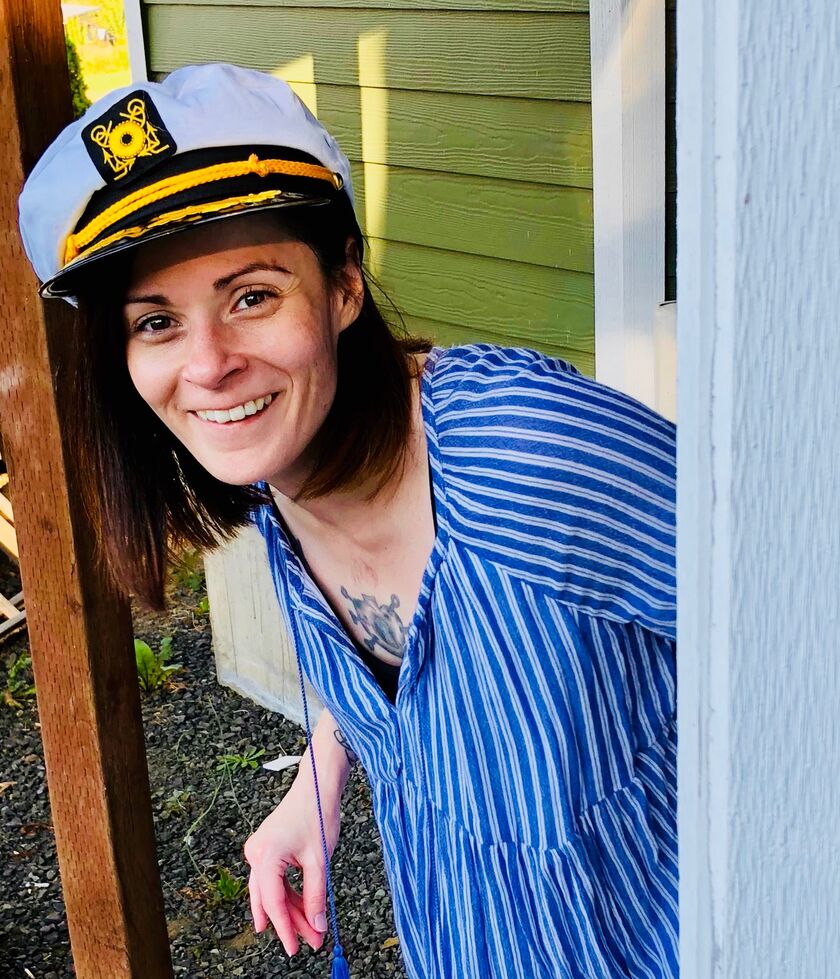 Lisa is the best sister-in-law a lady could ask for! I first met Lisa when she was stage-managing a show that Austen, my brother, was directing. It was obvious from the beginning that she was the prefect balance of strength, sass, and sweetness needed to compliment Austen.
She was nice enough (crazy enough?) to let me move in with her and Austen in Sarasota, Florida after I graduated college. We spent many amazing afternoons playing board games, discovering bad TV shows, our love of coffee, and how much we missed the PNW. She is always extremely supportive and honest. She loves fiercely, especially animals. It's inspiring to see how much love she has for wild animals, pets waiting to be adopted, all felines, and especially her own pup, Gustavo, aka The Goose! I feel very lucky to have Lisa as part of my family; I couldn't imagine it without her, and I'm looking forward to all the fun years ahead...
Kelsey Black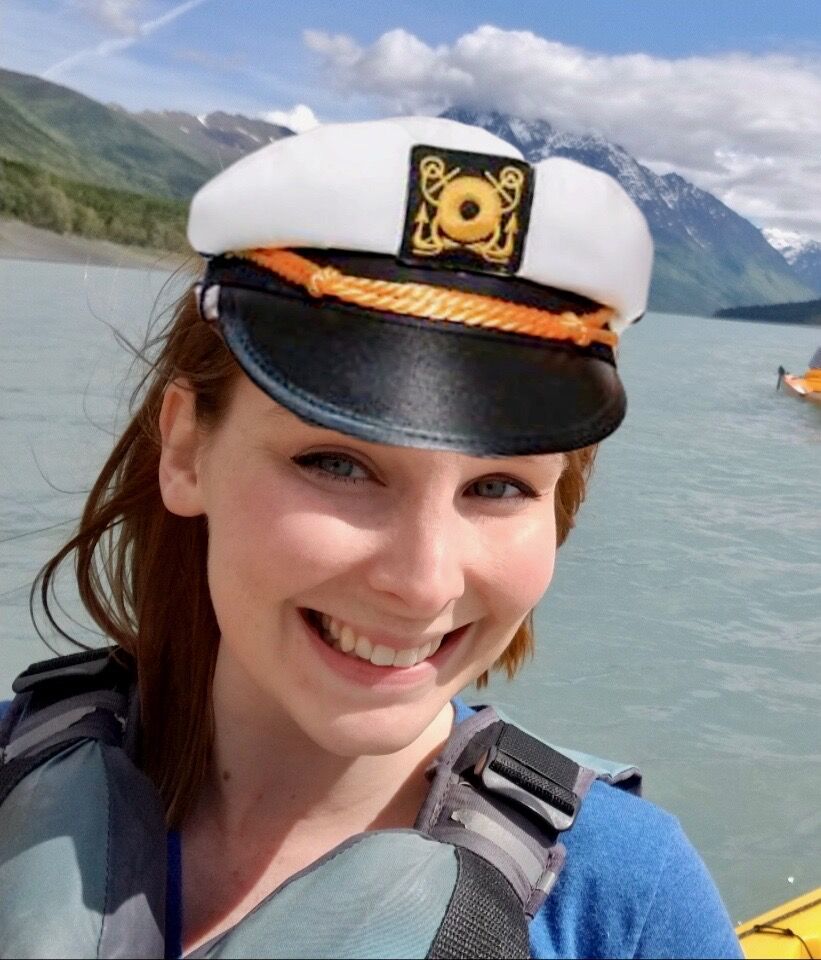 My soon to be sister-in-law! I am very excited to have Kelsey by my side this September. She has given me invaluable advice throughout the wedding planning process about everything from save the dates and wedding colors to choosing my wedding dress.
She is wicked smart, a fierce board game competitor, and once foraged and created the most gorgeous impromptu centerpiece I have ever seen. She is adventurous and loves taking her pup, Watson, on daring, Alaskan walks to find birds, moose, other wild things. We have already had several wonderful holidays together, and I am looking forward to a lifetime more of celebrations, momentous events, travel and board games...
K.C. Black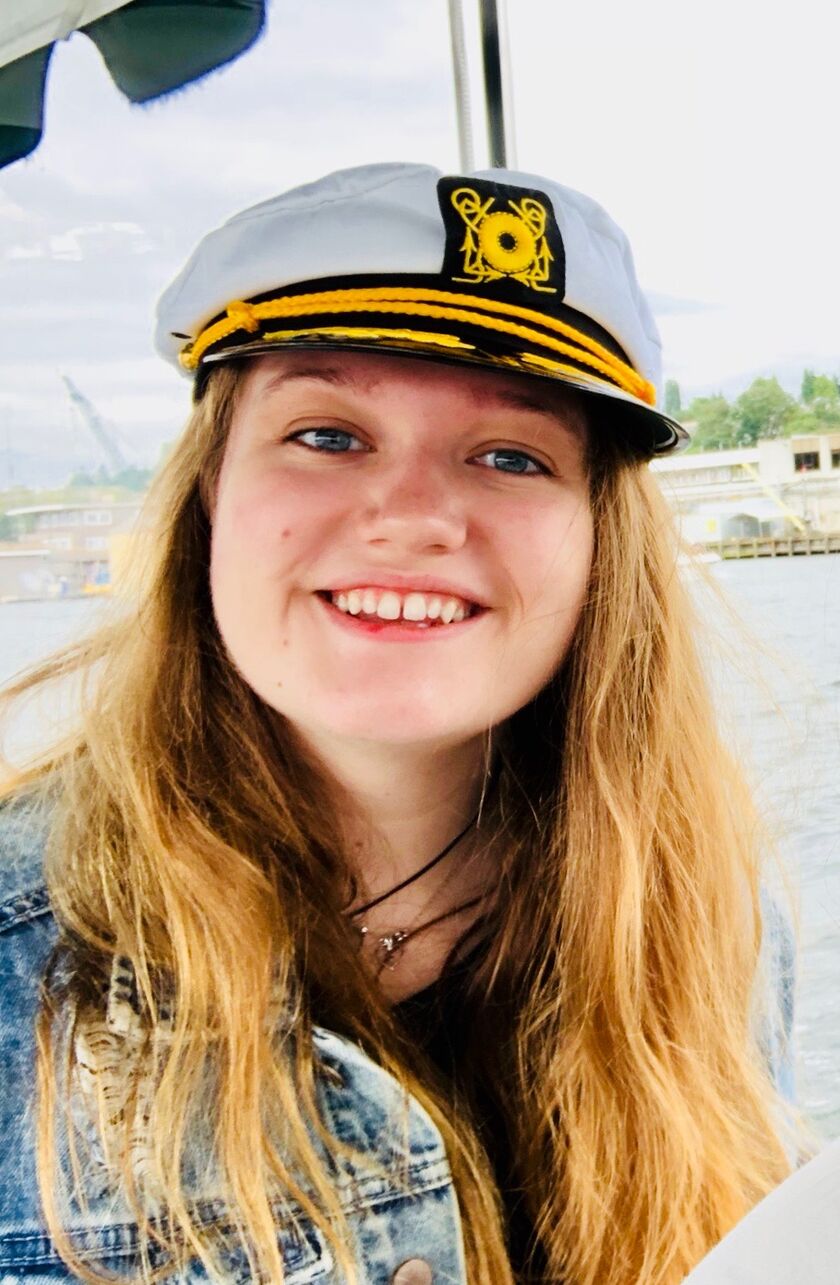 My soon to be sister-in-law! K.C. was able to come to Long Beach and spend a week with Peter and I this summer. We had a blast exploring LA, seeing stand-up, hiking to the Hollywood Sign and getting to know each other better.
She is an incredible photographer and always gracious enough to take tons of photos of events, family, and Peter and me. She is getting ready to embark on an incredible journey and move to Chicago! Not only is she a bright engineer, she is creative, thoughtful, and a hilarious stand-up comedian. I am looking forward to the day that we can work together on a creative project! I am very excited to have her as part of my new family and can't wait for all of the fun stories ahead of us...
Flower Girls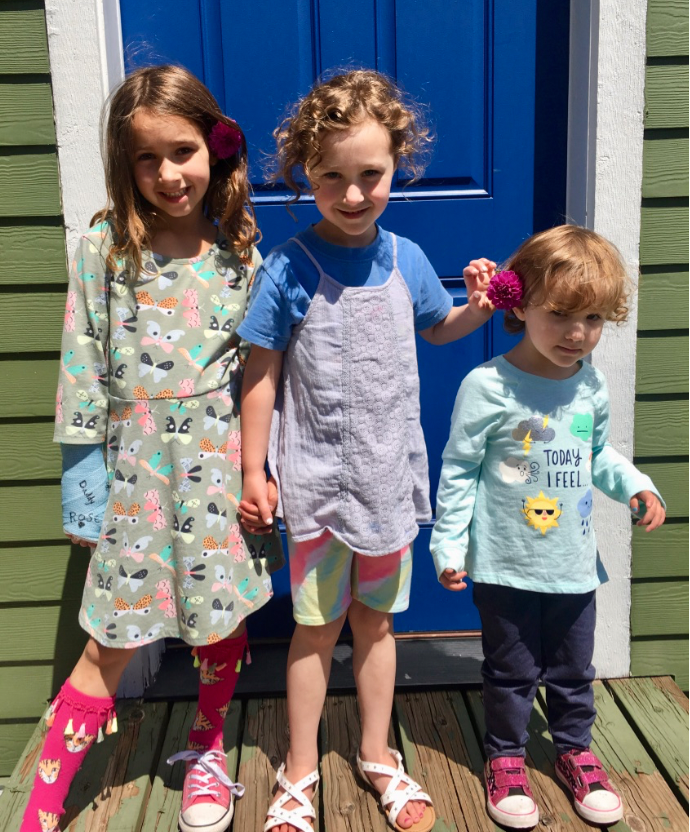 These three young ladies are mesmerizing. While they are all brilliant, curious, creative, fun, kind, and a blast to hang out with, they are also very independent, unique, and special in their own way.
Katelyn is very outgoing and loves to show off her dance moves, read to her sisters, jump on the trampoline, swim and is a great storyteller!
Rose is a talented artist, an avid reader, asks philosophical questions, and loves the swimming pool and animals!
Natalie is has a very curious mind and is extremely mechanically inclined. She really loves the trampoline and playing outside, especially with her sisters. Don't count her out on any adventures! She is one tough cookie!
Pictured: Katelyn, Rose, & Natalie
#PetersCrew
Allen S. Black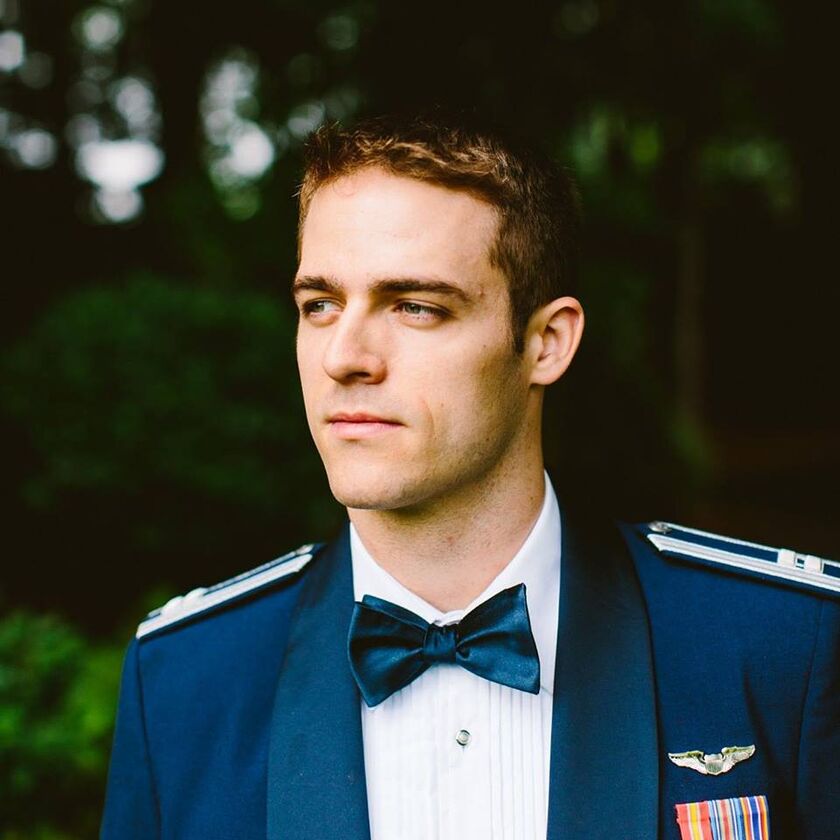 BEST MAN

Bar Memory: One of my favorite memories with Allen started when Allen was 18 or 19, and he said he planned to go to Las Vegas for his 21st. I was always supportive and said "Yeah, we'll totally go!" In the late fall of 2010, Allen calls me up and says "You're good to go to Vegas with me for my 21st right?" I absolutely was. We spent the next three days running around Vegas celebrating Allen's 21st.
Why Allen is My Best Man: As my brother, Allen has always been there for me for better or worse. He knows me better than just about anyone and has been the person I turn to first for anything and everything.
Mike Boquard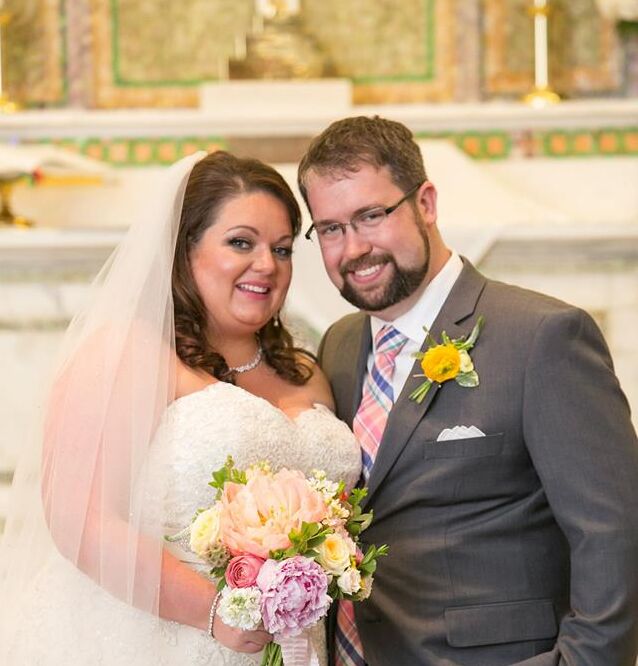 OFFICIANT
How We Met: I met Mike in August 2002 in Mrs. Leach's high school English class. Mike sat directly behind me, as were arranged alphabetically. I found out he had just moved to the Severna Park area, was in the marching band, and like me, was from a Coast Guard family. We bonded immediately.
Bar Memory: One of my favorite bar memories with Mike is a compilation of all the times Mike would make the long trek up from Northern Virginia to hang out in Silver Spring, MD where we would frequently visit either McGinty's Irish Pub or, more memorably, Piratz Tavern.
Why Mike is my Officiant: I knew I wanted Mike to be the officiant at my wedding for some time. He has always been, for as long as I've known him, one of the most positive, encouraging, and genuine people I have ever met. He has been there for me in some of the most important times and I aspire to be as full of love, encouragement, and support as he is.
Michael Murphy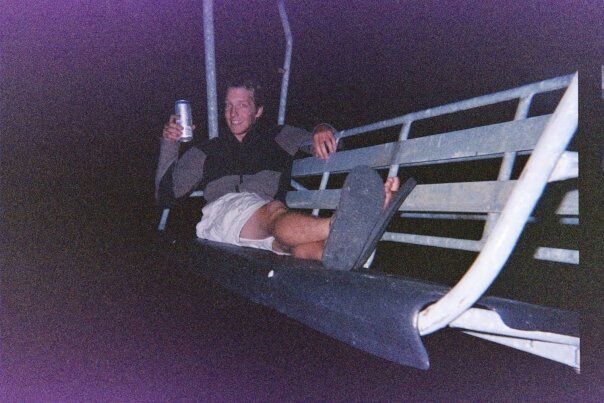 GROOMSMAN
How We Met: Mike and I met each other at some point during our sophomore year at Dickinson in 2005 but really came to know each other during our junior year in 2006 when we were put on the same Residential Advisor team.
Bar memory: Confining myself to just one, I would say have to say that one of my favorite memories of Mike started the week before one of our weekend trips to Ryan Kinsella's family ski lodge. Wanting to do something special, Mike and I were kicking around ideas one evening and Mike suggested that we do an ice luge. While I recall being slightly skeptical, I was open to the idea, though I thought it might be tough to coordinate and/or pay for something like that. Ever the MacGyver, Mike came up with an idea of how to create one using a 5 gallon bucket and some copper piping. He stored the contraption in a community fridge, labeled it something like "Science Experiment: DO NOT TOUCH" and sure enough, by the time the weekend rolled around, we had our own ice luge. When we got to the ski lodge, we were able to suspend the ice luge between two pillars and it worked like a charm.
Why Mike is my Groomsman: Mike is an incredibly resourceful, interesting, and friendly person, able to talk to just about anyone about anything. His work ethic continues to inspire me and I'm lucky to have him by my side.
Andrew Graber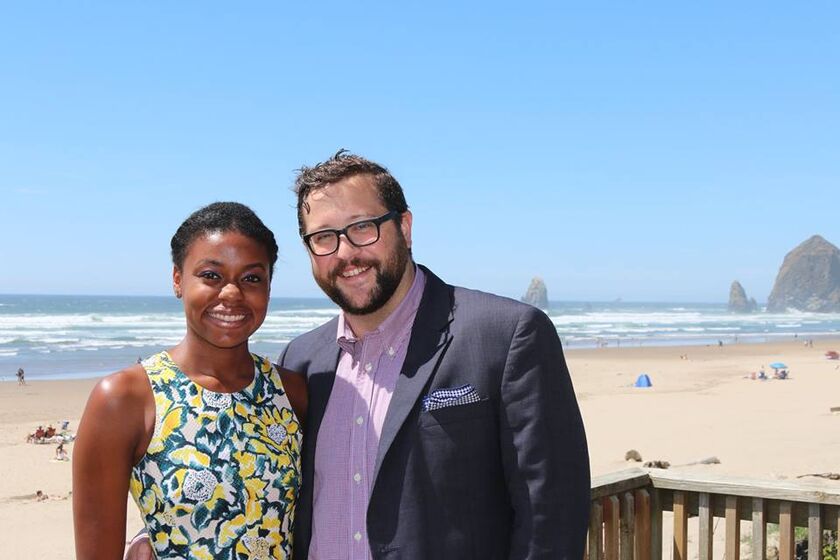 GROOMSMAN
How We Met: After moving to Severna Park, MD, I had visited a few Boy Scout Troops in the fall of 1997, trying to find one that fit. I ended up joining Troop 993 and although Andrew and I went to the same middle school, we got a chance to hang out and became friends in Scouts.
Bar Memory: Andrew and another friend, Brian Ward, came up to visit Ryan Kinsella and me at Dickinson during the first semester of our freshmen year. We had hung out and partied Friday night and were grabbing some pizza the following morning at one of our local pizza places in Carlisle, PA when someone suggested that while the pizza was great, a Philly Cheesesteak would really hit the spot. There were murmurs of agreement amongst the group and within about 30 minutes, we were on the road to Philadelphia packed into Andrew's Honda Accord. As we were jamming on some Philly Cheesesteaks at Jim's on 4th Street, it was pointed out that New York really wasn't that far away… After loading up on caffeine, we barreled towards New York City and wound up in Times Square sometime around midnight. After a pitstop and some cheesecake at a nearby deli, we headed back to Dickinson, with Andrew having driven the whole way.
Why Andrew is my Groomsman: Andrew and I have known each other since we were 11 but more than that, we have grown up together. From middle school band and Boy Scouts, to high school music gigs, to college road trips to New York, and poker games in DC, I continue to seek his advice and perspective on just about everything from music to travel to politics. I am feel very fortunate to have him as friend and a groomsman.
Austen Anderson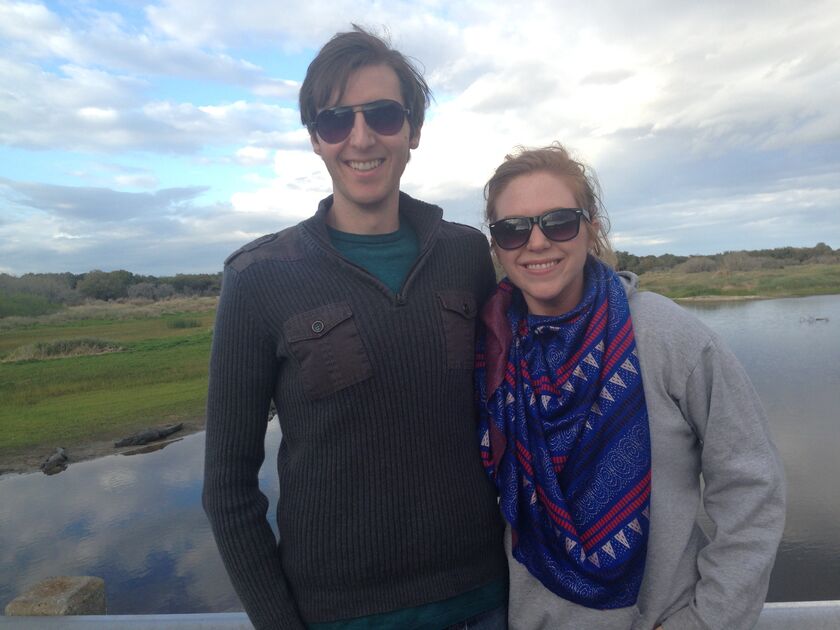 GROOMSMAN
How we Met: I had heard so many good things about Austen from Shelbyrae that I felt like I already knew him before I met him. It wasn't until we met in September 2015 on my first trip to Seattle that I learned how truly fun, driven, and discerning he was.
Bar Memory: I started getting back into board games during law school with Ticket to Ride, Ascension, and Dominion (ok, technically a card game) but Austen introduced me to a whole catalog of games that I would never have known about otherwise. One of my favorites was one called Cosmic Encounter that we played multiple times on the Anderson kitchen table over the course of an evening, engaging in interstellar politics and having a blast!
Why Austen is my Groomsman: Austen is an incredibly fun and dynamic person with whom I enjoy discussing complex topics. I look forward to many more fun get-togethers and having him as part of my family.

Felix Rodriguez-Cartegena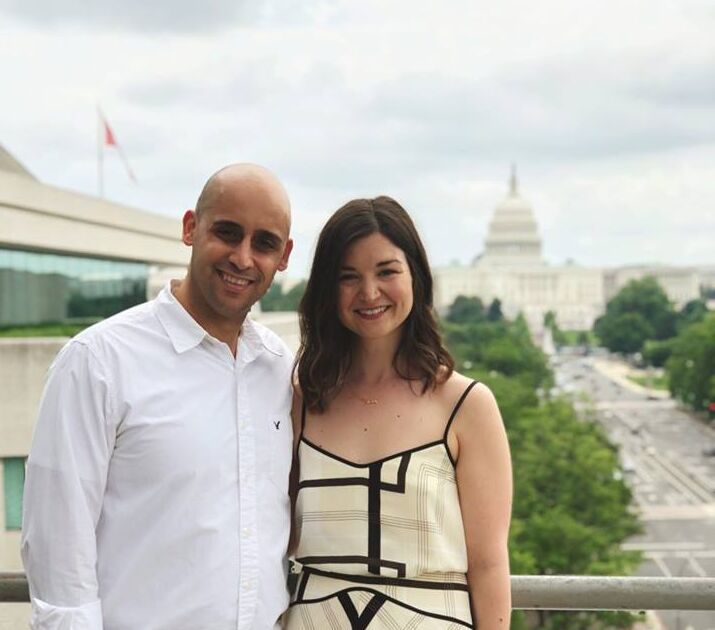 GROOMSMAN
How We Met: I met Felix briefly at a Tulane Orientation session in August 2012 after having transferred from University of Baltimore Law School down to Tulane University Law School in New Orleans that summer. That same night, there was a bowling party for new Tulane students and, not knowing anyone and seeing a friendly face, I went over to say hi. Felix invited me over to bowl with him and another future friend, Cody Bourque. We became fast friends and eventually roommates the following year.
Bar Memory: One of my favorite memories with Felix is when Shelbyrae and I met up with Felix in Munich for Oktoberfest in 2015, just after he had climbed Mt. Kilimanjaro. We spent two days taking in all the sights, sounds, schnitzel, and beer that Oktoberfest had to offer before Shelbyrae and I continued on to Dubrovnik, Croatia and Felix headed back to New Orleans.
Why Felix is my Groomsman: Felix is a fun, trustworthy, and adventurous guy who always shows up. We have both gone through our share of life changes but Felix has also been there to help share the burden. I am honored to have him by side.
Chris Duncombe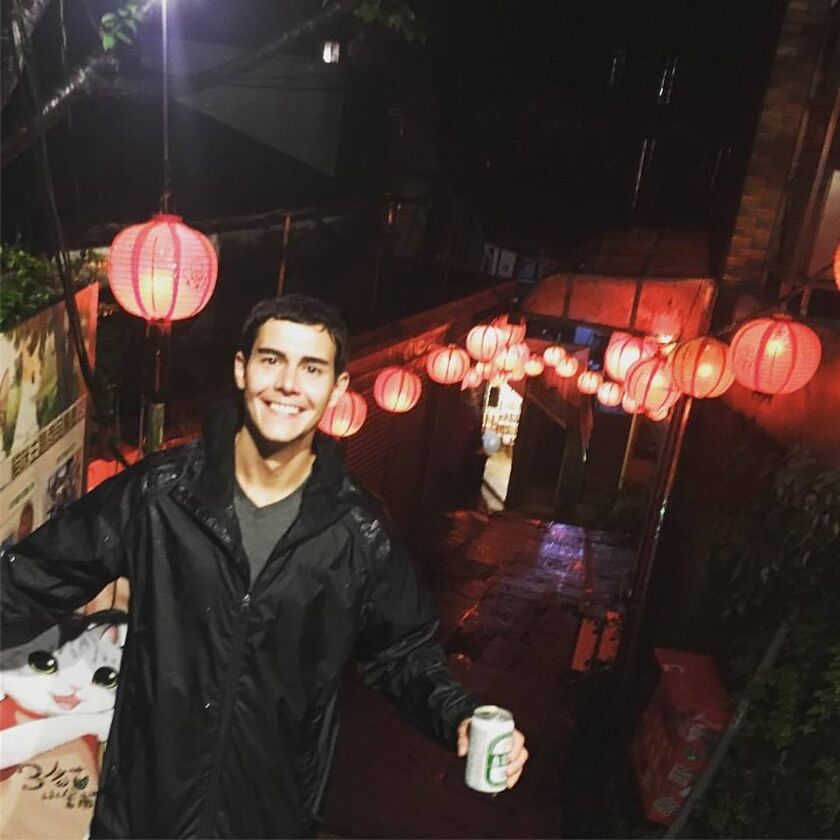 GROOMSMAN
How We Met: I met Chris on the 3rd floor of Drayer, my freshmen dorm at Dickinson College in August 2004. He and Josh Tiger shared the room at the far end of the hallway and I had the one right next to them. It's hard to recall our first meeting exactly, but our first few months at Dickinson involved everything from our first dorm party, a chicken wing eating contest, and watching the Red Sox break the Curse of the Bambino that October.
Bar Memory: One of my favorite adventures with Chris started on a Friday evening our Senior year, just after my date for the evening had cancelled on me. Chris had a friend who was having a party at Goucher College, about a two-hour drive away. Within a few minutes of hearing my plans hadn't worked out, we hit the road and ended up having a great evening partying with some new friends at Goucher.
Why Chris is my Groomsman: Chris is a thoughtful and driven friend who is always ready for the next adventure. Whether it is an impromptu road trip, a weekend cabin excursion, Halloween in New York, or a trip down to Florida, Chris always has my back and will be there with his bags packed and ready to go.

Josh Tiger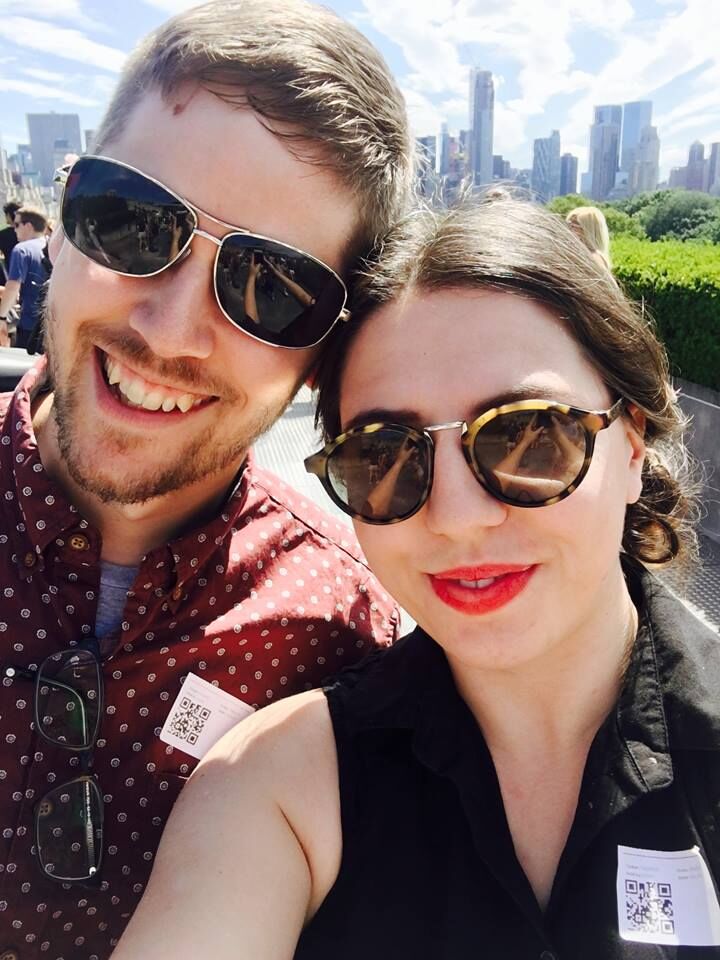 GROOMSMAN
How We Met: I met Josh around the same time I met Chris. Josh and Chris were roommates on the 3rd floor of Drayer at Dickinson and I was lucky that I got to meet them both at the same time.
Bar Memory: One of my favorite memories with Josh was getting to occasionally grab lunch together in New York City. When Josh took a job in Connecticut, and later New York, that brought him Downtown, it gave us a chance to hang out more often and catch up. In particular, it was one lunch, where we had grabbed some tacos from a local spot and I told him how I was planning to propose to Shelbyrae for which he offered some very sage advice and for which I am quite thankful.
Why Josh is my Groomsman: Since we were Freshmen in college, Josh and I have continued to grow closer. He is down to earth, incredibly insightful, and is a great sounding board. He has always been there to listen and lend a hand and I'm proud to have him by side.