Our Story
The Music Begins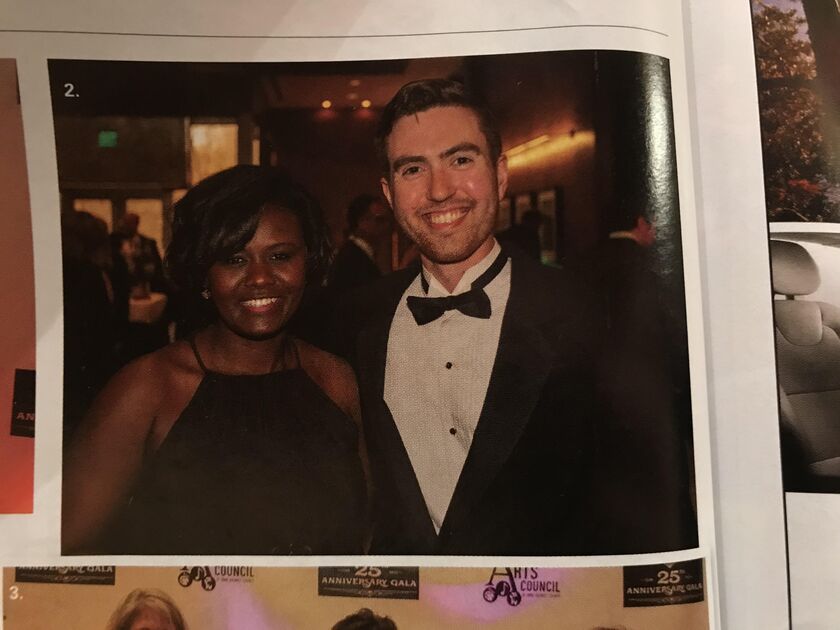 When Zachary and Sylvia first met July 2017, they had no idea that their paths would soon lead towards each other in the most unexpected and unlikely way. Zachary moved to Maryland September 2017 to start his business while Sylvia was navigating a dark and stormy season of life. In December 2017, what started as a friendship of convenience (Sylvia sought Zachary's help with her writing), grew into a heart friendship as they both recognized they had a shared experience with grief, a penchant for science, a love for puns and a mutual love for Jesus and people.
They continued to grow in a deep friendship over the next 5 months and as April 2018 came around, they started to recognize their growing fondness for each other. In what was an unexpected first date for both of them, Zachary took Sylvia to a gala and swept her off her feet as he recited a poem about spring as they watched the sunset. It was a date to remember. They danced the night away and that was the beginning of the greatest dance of their lives.
Learning To Dance Together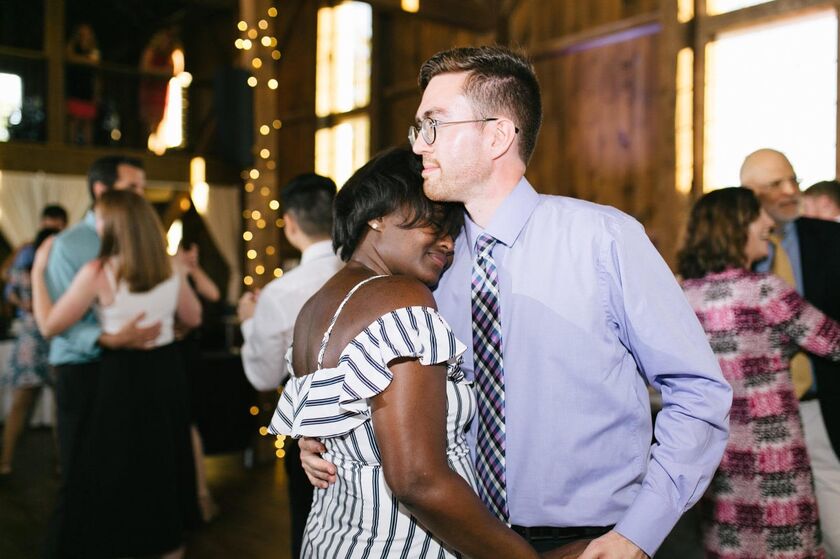 Zachary and Sylvia were taken with one another from the first date. They tried to deny their growing affections, even going so far as to agree together not to date. That didn't last long. In fact, they soon found they were on the same page about almost everything, which came to be known as 87.7 radio frequency (the bluetooth station for the radio transmitter in Zachary's whiny car).
Being on the same radio frequency extended further, they danced to the same tune at their friends' weddings and on ice as Zachary took Sylvia ice skating for her birthday where she almost broke her wrist but that's a story for another day. Their adventures took them on road trips to the far land of Pennsylvania where they symbolically released lanterns and later to the concrete jungle known as New York City where Sylvia met Zachary's wonderful friends. They have shared hikes (Sylvia has not so secretly attempted to turn Zachary into a hiking buddy by gifting him hiking boots and pants) and Zachary has returned the favor by introducing Sylvia to a whole new world of board games. For Zachary's birthday, Sylvia surprised him by bringing his NYC friends to Maryland in December 2018 for a fun birthday party filled with new and old friends and family. Their affection for each other continued to grow. During the winter of 2018, Sylvia quickly learned that Zachary could throw snowballs in rapid fire like Buddy the Elf on a quiet snow day. They went on a greater adventure to the western frontier (California and Arizona) in February 2019 where Sylvia got to meet more family and friends and even more hiking as they explored Los Angeles and Phoenix. Then, to complete their fun adventures in the first year of their dating, they planned a trip to Atlanta in April 2018 to spend a long weekend with Sylvia's family and friends. Zachary was introduced to southern charm, Kenyan hospitality and NASCAR speeds on Atlanta roads.
Lifetime Dancing Partners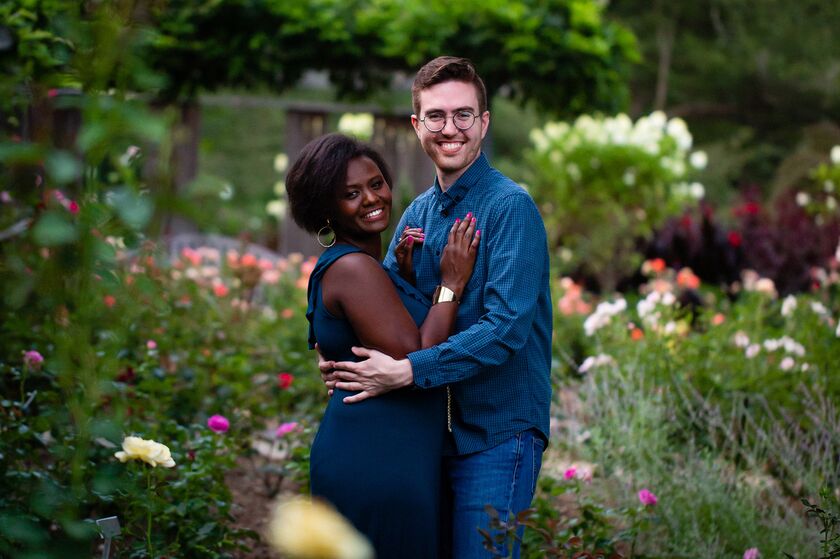 As soon as Zachary and Sylvia returned from their wonderful trip to Atlanta, Zachary and Sylvia affirmed that they were ready to spend the rest of their lives together. After more adventures, weddings and numerous trips to NYC, the stage was set for the greatest surprises of them all. Zachary planned a wonderful trip to quaint Northeast Maryland that led to a hidden hiking adventure to a lighthouse that revealed there are no bounds to Sylvia's level of excitement, here he felt the urge to ask her to be his wife. Then Sylvia planned a trip to Brookside Gardens where she introduced Zachary to the most beautiful park in Maryland and her personal favourite. This created a second context that screamed "get down on one knee!" but still Zachary waited for the perfect moment. The biggest surprise was one that started with a bang.
On July 4, 2019, Sylvia and Zachary went down to Annapolis to watch the fireworks (or so she thought). Zachary enlisted their lovely friends to be co-conspirators as secret photographers hiding in plain sight. After a scrumptious dinner, an unsuspecting Sylvia decided that they should watch the fireworks on a bridge overlooking the water, which became the perfect setting for a beautiful proposal. After the official fireworks display was over, Zachary and Sylvia crossed the bridge to the other side to watch more fireworks by locals. Zachary gave Sylvia a card just as he has done consistently over their dating season, except this time it was a distraction--filled with a sweet declaration of his love for her while he secretly pulled a ring box out of his bag! When Sylvia turned around, he was on one knee and asked "Will you marry me?" Sylvia replied "Of course, yes!" and they laughed and they hugged and they cried. This great surprise set the stage for the beginning of the greatest dance of their lives. Now, they are inviting their friends and family to come witness and celebrate with them as they embark on their greatest adventure together.
Dancing Into Their Tomorrow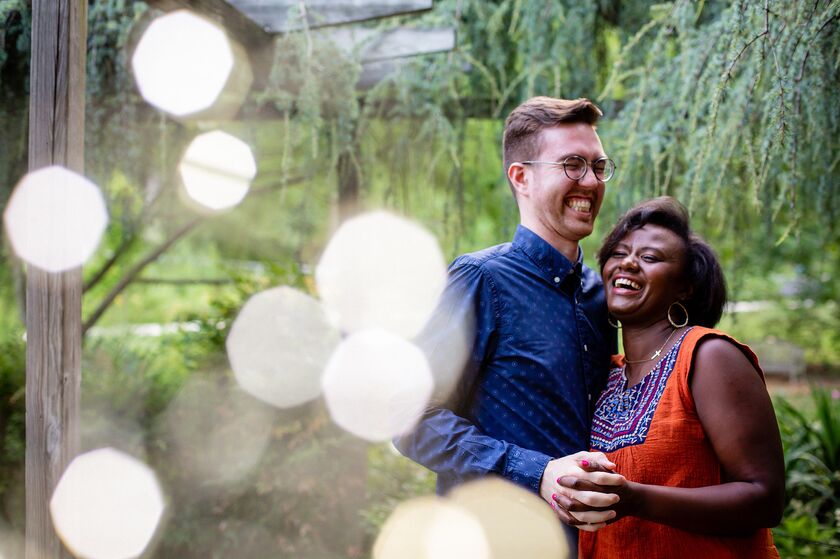 As Zachary and Sylvia prepare for their marriage, they are asking you to join them on November 24th 2019 in celebrating the greatest dance of their lives, their level five adventure, their greatest commitment, and their most joyous celebration.
Please confirm your RSVP by September 30th 2019.
The Wedding
Sunday, November 24, 2019
4:00 PM
Attire: wedding cocktail attire
Ceremony
Bay Area Community Church
884 Chesterfield Road, Annapolis, MD, 21401, United States
Reception
Please arrive by 3:45 PM as the wedding will begin promptly at 4 PM.

Zachary and Sylvia will have a receiving line to greet their guests immediately after the ceremony with cake and drinks right outside the Chapel.
Other Events
Board Games + Indoor Games + Lunch
Saturday, November 23, 2019
12:00 PM - 2:00 PM
Black Flag Brewing Company
9315 Snowden River Pkwy, Columbia, MD 21046, USA
We would love to hangout with our friends and family who will be in town. Be sure to bring your own lunch or order for delivery as they do not have food. Bring board games/indoor games (they do provide corn hole but feel free to bring one if you'd like). Zachary and Sylvia will be leaving at 1:30 PM so come early! :)
Farewell Lunch
Monday, November 25, 2019
11:00 AM - 1:00 PM
Rams Head Tavern Savage Mill
We're hoping to have lunch with whomever can make it before we travel on our honeymoon. Zachary and Sylvia will be leaving Rams Head Tavern for their flight around 12:45 PM. NO HOST: Visit the website below for the menu and prices www.ramsheadsavagetavern.com