Our Story
Boy Meets Girl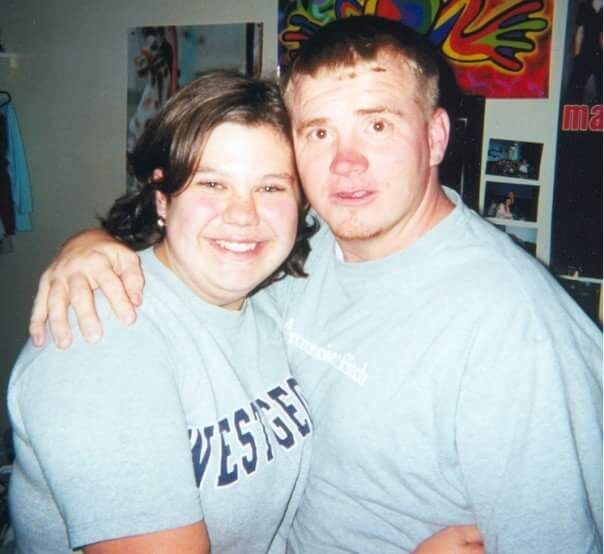 Nicholas and Tori met at a party in August of 2002. Tori went with her roommate to the birthday party of her roommate's boyfriend's fraternity brother. Tori was having a horrible time and decided to go back to her dorm room. After going back, Tori's roommate called her and said that somebody really wanted to meet her. Tori decided to go back, and that's where she met Nick. She thought he was so cute! They ended up staying up all night and talking. The dated for a short time, and then went their separate ways. They remained friends, and Tori remained in love. Several years later in 2010, they decided to give it another shot.
Since 2010, they have been through everything imaginable together-from Tornados to graduations...from cross country moves to long distance love...from first homes to beach living. Through it all, they only grew stronger and more in love.
In 2016, the couple moved to the coast of Georgia when Nicholas took a job on Saint Simons Island. The day they moved and closed on their new home (October 3, 2016), Nick took Tori out for a celebratory dinner at Driftwood Bistro on Jekyll Island. Nicholas was extremely on edge and fidgety during the entire dinner and evening. Tori just figured it was from exhaustion. After dinner, they went to the beach with a bottle of champagne to toast their new beginning. As the sun was setting, Nicholas asked Tori to marry him. After the shock wore off, Tori enthusiastically said YES!
They truly cannot wait to begin this next chapter and to have all of their friends and family help them celebrate!
The Wedding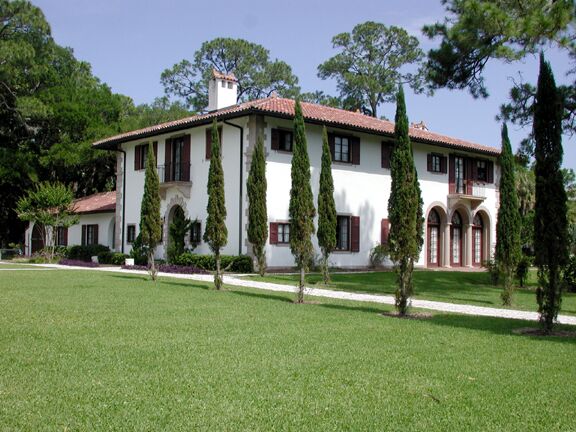 Saturday, September 9, 2017
6:00 PM
Attire: Casual
Ceremony and Reception
Villa Ospo
381 Riverview Drive, Jekyll Island, GA, United States
Wedding Party
Katie Elliott - Matron of Honor
Katie and Tori met in 2007 when they were both working at Barnes & Noble in Newnan, GA. They INSTANTLY became inseparable. They have always enjoyed being total nerds together, which includes watching horrible movies, baking, speaking in accents, and getting jealous of the other's friends!
Tara Perez - Matron of Honor
The TaraTori began in August of 2002. They met in Watson Hall at UWG, and they became instant friends. They can truly say they have been through the best of times and worst of times, and they have always remained friends. Most of their stories cannot be shared in public! "If you're missing I will run away. I will build a path to you." (Something Corporate)
Christy Wolfe - Bridesmaid
Christy and Tori are each other's spirit animals. Enough said. They met in college, but didn't really become close until they were out of college. Christy LOVES to give Tori hugs, which Tori allows since she loves Christy so much! Tori knows that she can rely on Christy for anything.
Heather Crane - Bridesmaid
Heather and Tori have known each other since high school, but they really became friends in college. Heather always makes Tori laugh, and she always has encouraging words for Tori. Tori cannot imagine her life without Heather!
Jennifer Fleury - Bridesmaid
Jennifer and Tori met when Jennifer and her husband moved into the same neighborhood that Tori and Nick were living in. They became close friends quickly. Jennifer helped Tori and Nick sell their home in Atlanta and find the perfect home in Brunswick. During that process, Tori realized how much Jennifer meant to her. They both know that they can call the other any time day or night and the other will listen with their whole heart!
Isabelle and Violet Elliott - Flower Girl
Isabelle and Violet are the daughters of Matron of Honor, Katie Elliott. And they are seriously two of the cutest babies in the world!
Rachel and Caroline Chandler - Attendant
Rachel and Caroline are the nieces of Tori. And Tori is obsessed with them. They bring so much joy to everybody's life, and they have a SPECIAL role in the wedding!
Andrew Bar - Best Man
Nick and Andrew grew up together in Carrollton, GA. They were in boy scouts, both wrestled for Central High School, and both pledged Sigma Nu at UWG. Nick considers Andrew one of his very best friends, and Andrew has always been there when Nick needed him. Tori also thinks of Andrew as an amazing friend!
Adam Lipham - Groomsman
Lipham and Nick also grew up together in Carrollton, GA. They both wrestled in high school and were fraternity brothers. There is never a dull moment with Lipham, and no matter how much time passes between seeing each other, they remain good friends!
Aaron McHan - Groomsman
While Aaron and Nick went to high school together, they didn't become close until they both pledged Sigma Nu at UWG. They became great friends. Nick also served as a groomsman for Aaron's wedding a few years ago.
Greg Mitchell - Groomsman
Greg is Nick's little brother. And one of his very best friends. Even a college football rivalry can't change that! There isn't anything that either wouldn't do for the other.
Justin Lawson - Groomsman
Justin and Nick met while working at a lab in Atlanta. They became instant friends because of their shared love for Chemistry and all things science. Justin's girlfriend, Alex, and Tori also became friends because of their friendship! Even though Justin is one of Nick's newest friends, they are destined to be lifetime friends!
Eli Malcom - Ring Bearer
Eli is Nick's oldest nephew! He is so full of life, and so much fun to be around! The bride and groom just adore and love him!
Parker Mitchell - Ring Bearer
Parker is Nicholas's youngest nephew. He is such a cute little blessing, and Nick and Tori love him so much!