Ryan & Carrie - How We Met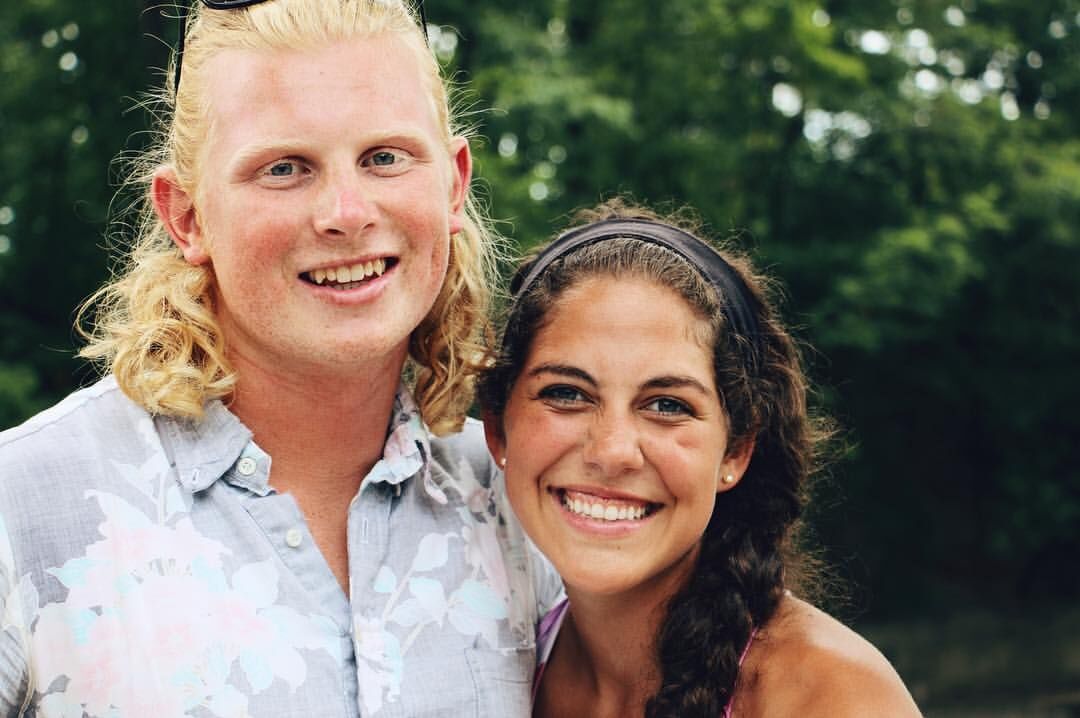 Ryan and I (Carrie) met at Beulah Beach, a camp in Ohio that our families have gone to for years. I first met Ryan when my older sister Rachel was working with his older siblings at Beulah. A few years after that, I worked with his siblings and somehow ended up at his high-school graduation party. We didn't have much to do with each other at that point, other than the occasional nudge from Rachel and myself for Ryan to pursue Anna, our little sister. (That makes it weird, I know. Thankfully it didn't happen).
The next summer, Ryan was on staff at Beulah, and we became really good friends. We kept in touch throughout the school year, and the next summer we came back to Beulah, we hit it off...differently than we had before (for me, it was his long hair). After a few dates, praying through the idea of long distance and a lot of time on boats together (camp life is the best life), and me refusing a kiss on a jet ski during the best sunset of the summer, we decided we would try to make long distance work. And so began a very tough, but very worth it 2 and a half years of being apart more than we have ever been together.
We are so excited for this next season - to be in the same place (WOOHOO!) and to be married. We are so excited and grateful for each of you who have played a part in our lives together and we hope you will continue to walk alongside us as we adjust to this new season of life!