The Wedding
Saturday, July 13, 2019
12:00 PM
Attire: Hawaiin/ZBTahitian
Ceremony and Reception
The Estate on Meadow Court
Our Story
A Very Smooth Love Story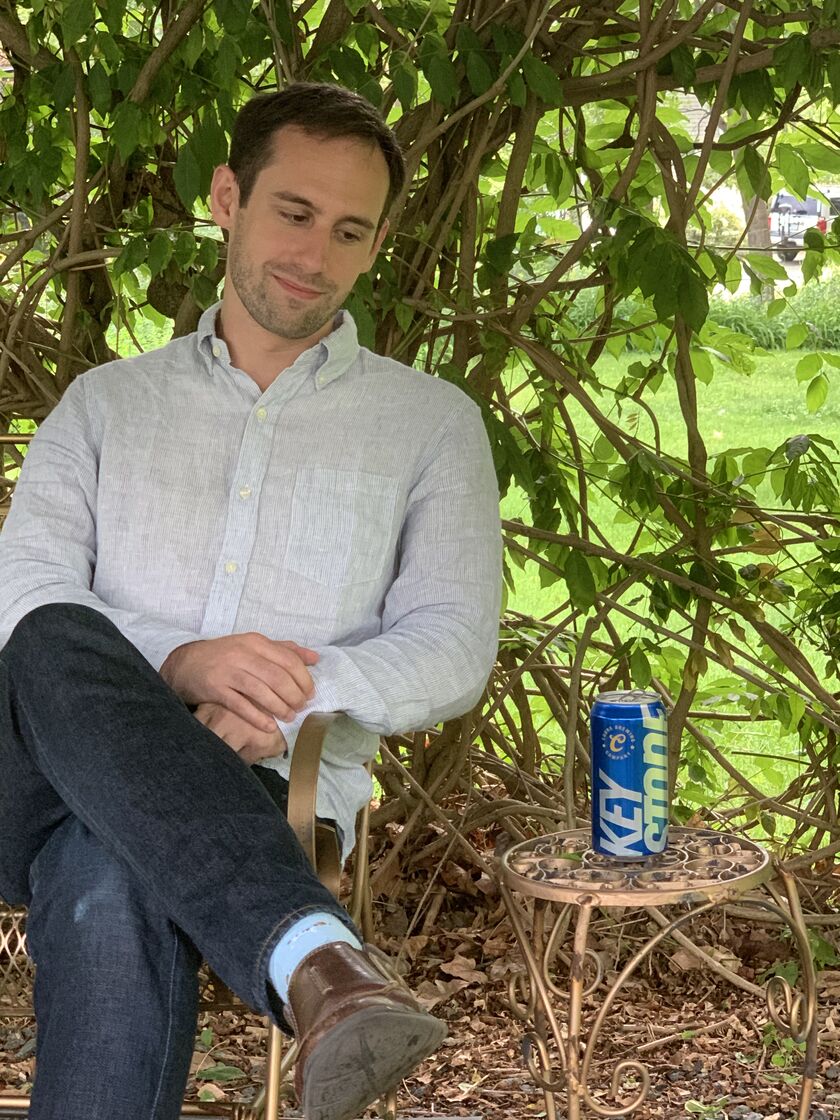 It was a long time ago that we first met. I in college and didn't understand that long hair doesn't look good on me. I was very shy and not particularly good at drinking. But that didn't stop Roy... he introduced us. All we had in common was being born in 1989. It was tentative at first, an act of passion; me fed up with being straight-edged and with the drunkards having all the fun and Keystone Light, well, Keystone was fed up of people that couldn't appreciate the taste, the depth. But then, I really got to know Keystone. And I liked what I learned. Here was a beer that was as crisp and refreshing as a summer breeze, and yet as light, smooth and unabashed as a midsummer night's dream.
Through my years of college, we grew closer and closer; mostly because we couldn't afford anything else but that's just fate at work tbh. Eventually, my graduation loomed closer and closer. But, Keystone lived life eternally young, so it seemed that our ways were bound to part soon, ripped apart too soon by the cruel machinations of fate. I'll admit, part of me was scared but part of me was a little sad. And then, it happened.
I was accepted to graduate school! Another 6 years of college loomed before me, all the while still being too poor to really afford any other beer!! It was a gift straight from Dionysus Himself, and little did I know it then but those next six years would be transformative. I would return to visit my old fraternity far more than I should in an attempt to remain young, partying and continuing to drink my college sweetheart. I would drink Keystone through the happy times and the sad times, the cold nights and early mornings. We would develop a bond the likes of which I cannot describe, with a rich depth greater than even the largest of kegs.
And yet, there were two transformative moments that stand out to me. The first is the first time I did a Disney Power hour and succeeded - not because of my tolerance or my proficiency at drinking. No, no it was all because of that beautiful, light beer. All because of Keystone. And it was then that I realized something - I didn't just tolerate the taste. No, I LOVED the taste! I think that that is when I realized that I was in love. I was also singing along to I Won't Say I'm In Love so that may have helped, too.
And as for the the second moment... well, that's an easy one. I played my Harry Potter drinking board game with Keystone. And that was when I realized :
After all this time?
Always...
Smooth.

And now, here we are. Many years later, and we are engaged to be married. Words fail me, and I am thrilled to share this long-awaited moment with each and every one of you, my cherished friends. Together, we will Always be Smooth.

Wedding Party
Mike - Best Man
Mike and I go way back. He does not go way back with Keystone, however. He really enjoys Kraken rum and, in particular, pouring kraken into a glass and forgetting to add coke. We call this a "Kraken" because it is literally just kraken. He is the Best Man because it is his house.
Justin - Best Man
Justin and I have been friends since we were 3 years old. He is also the Best Man due to this, but because he saves lives as a firefighter he cannot make it to this party so I put him after Mike. Justin is my best friend and has many great qualities, except for the fact that he likes scotch and fell out of his chair once, as you can see. He may think I forgot that time, but I have not forgotten and have been sitting on that photo for years.
Link "The Woof of Time" - Groomsman
Link is a dog. Link is very cute and really likes to sit on people and on Brownie. We love him a lot.
Rogelio - Flower Girl
Roy is actually the Officiant but apparently that is not a role that
you can select on TheKnot so here we are. Roy likes drinking but he is not quite as good at it as his sister, Kaitlyn, is.
Kaitlyn - Maid of Honor
Kaitlyn was introduced to Keystone through me, much to her chagrin. She really doesn't even like Keystone but she does like shots and is better at drinking than Roy because she took 4 shots in a row faster than he did plus she finished one of his shots, to boot. Notice the look of defeat on his face in her photo, that was the moment he knew what it's like to lose. To feel so desperately that you're right, yet to fail nonetheless. Also, it is Kaitlyn's house so she is the Maid of Honor.
Brownie - Bridesmaid
Brownie is a dog. She is very cute and has existential crises when mirrors get involved or when there are no humans within 5 feet of her. We love her a lot.
Mingo - Bridesman
Mingo is, like Keystone, a constant in my life. The two bonded deeply because I normally drink Keystone while holding Mingo, so that's really nice.