Our Story
How We Met
HOW WE MET (Evan's Version)
It was Friday, April 1st, 2011. Cassie was invited by her friend and a colleague of mine to an impromptu 'wrap party' after he and I spent a week filming a feature for HBO. When I was introduced to Cassie at the bar I assumed she was his girlfriend, but we had a polite conversation discussing documentary filming and I brought up a great documentary I had just watched which happened to be the film that inspired her career. We talked for a bit and I realized that I was imposing on my work friend and excused myself to dance with the production assistants (their idea to get me out of that situation). I didn't see her the rest of the night and on the following Monday, as we were in the pass van going to work, Cassie's friend said that she wanted me to have her number and to call her. Needless to say I called Cassie that night and we made plans for our first date.
HOW WE MET (Cassie's Version)
It was April Fools Day 2011 and my friend Jordan insisted that I come to a small 'wrap party' in San Francisco for a HBO film he'd been working on called "Hemingway & Gellhorn". I hated driving to the city (still hate it), but Jordan said the wrap party was at a bar called 'Smuggler's Cove' and I happened to know the manager there, so I decided to go. As I was parking, Jordan texted me saying Smuggler's Cove was too full so the wrap party was moved to a bar called 'Sugar Lounge'. My introversion was telling me to turn around, but thankfully I made the impulse decision to go. I walked into Sugar Lounge, Jordan greeted me and then started introducing me to the dozen-or-so people sitting there. The 4th person's hand I shook was Evan's and instantly everything around him went blurry and turned slow-motion. I was taken by his beautiful bright blue eyes and long curly surfer hair. His smile and energy was so warm and inviting; I just wanted to be around him. Soon into the night, I made sure to sit near him and he started asking me questions about what I did. I explained I was a documentary filmmaker and then he brought up how much he liked this one film which was actually the film that inspired my whole filmmaking career (a documentary called 'Jesus Camp'). We had a great conversation dissecting documentary filmmaking techniques and then he was whisked away by a group of rambunctious lesbians insisting he dance with them, which made me adore him even more. I saw he had a good, fun spirit and attitude to dance silly with all the girls, and from our conversation I could tell he was also very thoughtful and intelligent. As the night was ending and everyone was leaving, I placed myself next to the door hoping Evan would say 'good night' to me, but he walked right past me. I was so disappointed. I felt like we had an instant connection that I had never experienced before and I didn't want to let that slip away. The next day I saw Jordan and I figured I had nothing to lose since I may never see Evan again, so I asked Jordan to give Evan my phone number but to make it sound like I didn't ask Jordan to do that (because I didn't want to seem weird and desperate). I told Jordan to act like he was a guy helping a guy out by giving him my number, because "Cassie would be too shy to make the first move". Well, apparently Jordan didn't go with the plan, he just flat-out told Evan "Cassie wanted me to give you her number". Luckily Evan wasn't put off by the forwardness. He called right away and we made plans for our first date which was a motorcycle ride to Tomales Bay.
OUR RELATIONSHIP MILESTONES
April 1, 2011 - The day we met.
April 17, 2011 (Afternoon) - Our first date, a motorcycle ride to Tomales Bay & had our first kiss.
April 17, 2011 (Evening) - The first line of Cassie's diary entry was, "One of the best days of my life! I think I met my future husband, Evan Davies."
April 26, 2011 - We went on a hiking date to Cataract Falls and found a 4-leaf clover (Cassie still has the clover!).
June 29, 2011 - Our first road trip together.
July 2011 - We said "I love you".
April 2012 - We moved in together, into a duplex in San Rafael with Cassie's childhood kitty, Romeo.
November 2012 - We travelled to Swaziland, Africa together and risked our lives on multiple occasions, including Evan getting malaria, and us both being detained by masked soldiers with machine guns at night who made us write depositions while we sat feet away from endangered white rhinos and we were lit by one single lantern. For the next few days we were under house arrest by the Swaziland Monarchy. It all turned out okay.
April 13, 2014 - We adopted our sweet little kitty, Nala, who would end up becoming the heart of our home and the greatest being we've ever known.
September 2015 - We bought our first home, an adorable little cottage in San Anselmo.
February 29, 2016 - Our handsome loverboy Romeo passed.
April 17, 2017 - Evan surprised Cassie for their 6 year anniversary by going engagement ring shopping.
May 2, 2017 - Evan proposed on the jetty next to Nick's Cove Restaurant in Marshall.
May 4, 2017 - A little blue budgie parakeet came hopping down our street. After weeks of posting fliers saying "Found Parakeet", no one claimed him, so we bought a birdcage and named him Leopold.
May 16, 2018 - Our sweet baby Nala passed. She taught us how to love.
June 23, 2018 - Our Wedding Day!
July 2018 - We go to England and Scotland!
The Wedding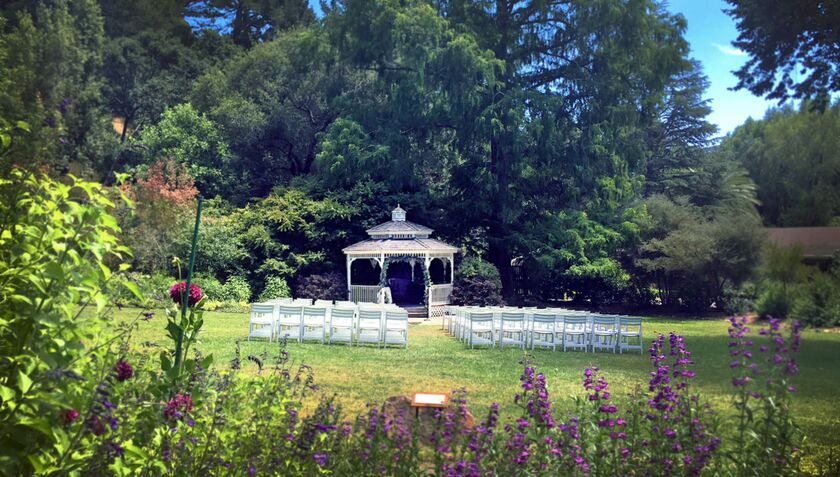 Saturday, June 23, 2018
4:00 PM
Attire: Formal - Black Tie Optional
Ceremony and Reception
Marin Art & Garden Center
30 Sir Francis Drake Blvd, Ross, CA 94957, USA
We love children, but due to limited space and having lots of friends with young children, we ask that our guests be at least 16 years of age. Thank you for understanding.
Regarding weather and attire: it will be very hot and the ceremony is outside on grass in the sun. The reception dinner is also outside on a paved patio. We will have parasols for those wanting shade. Please wear sunscreen and dress for the heat. Ladies, we suggest comfy shoes for grass (no stilettos), wedges and thick heels okay, flats are also totally acceptable!
Can't wait to see you all!