The Wedding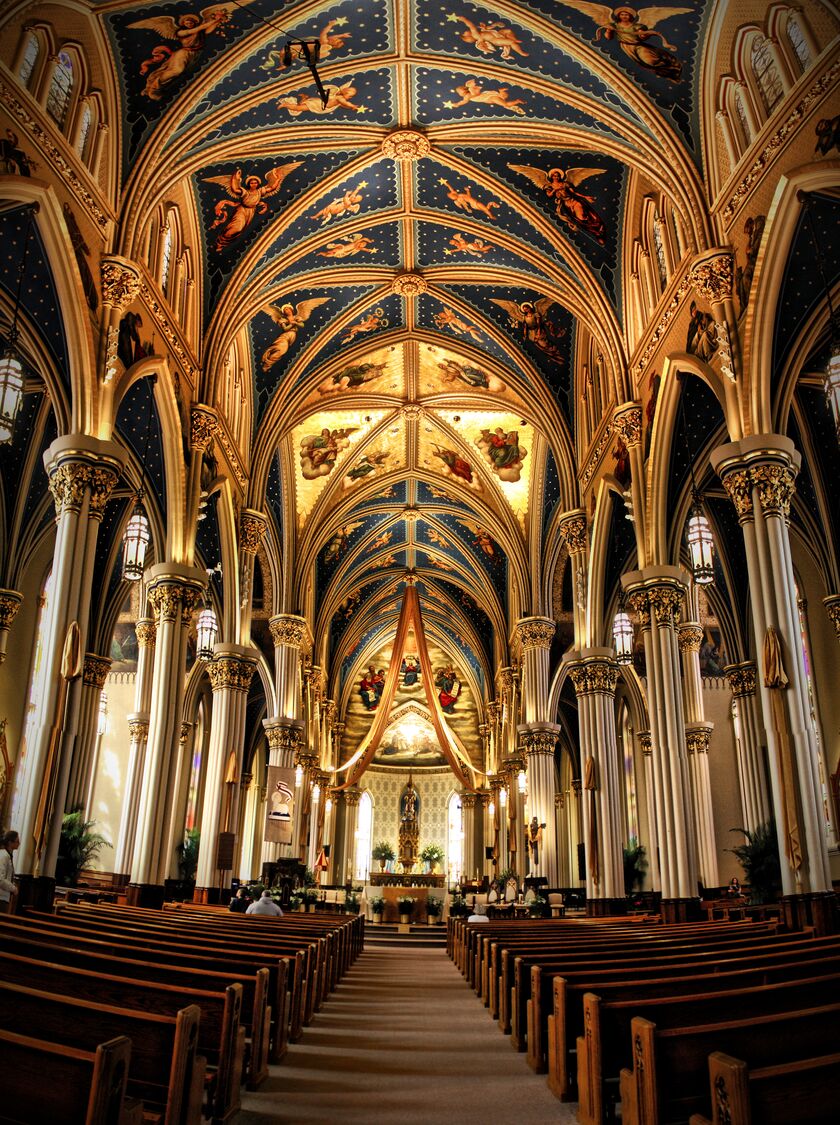 Saturday, July 15, 2017
3:00 PM
Ceremony
The Basilica of the Sacred Heart
1 Holy Cross Dr, Notre Dame, IN 46556, United States
Reception
The Morris Inn
1399 N Notre Dame Ave, South Bend, IN 46617
The Morris Inn is conveniently located within walking distance of the Basilica of the Sacred Heart on the campus of Notre Dame. Cocktail hour begins at 5:00 pm. After the ceremony there is a small gap time: feel free to enjoy the campus, the fireside terrace at The Morris Inn, or Rohr's, a bar also at The Morris Inn!

How We Met
His Story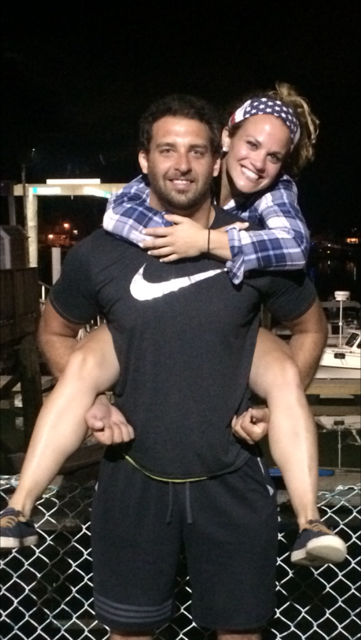 It was just like a scene out of a movie. I was in a dimly lit ceramics hall at Notre Dame during our first day of classes my Junior year. While sitting at the clay wheel waiting for class to begin, a blonde hair blue eyed BABE came walking through the door. I was intrigued, but wanted to take things slow, but she came on very strong. She immediately demanded me to always work on the clay wheel with my shirt off. I reminded her that I was not just a piece of meat and did not want to be treated as such.
Merely hours later, we found ourselves in the middle of a dance floor makeout at Club Fever. I was irresistible.
The very next day after classes, I came home to find that she had moved all of her stuff into my apartment and proclaimed that "she was my girlfriend and there was nothing I could do about it." Five years later, she told me "we are getting married and there's nothing I could do about it"
To this day, I haven't been able to work up the courage to tell her that I just want to be friends.

Lets move on from that horrible made up story….

We met in ceramics her first day of classes at Notre Dame. She stood out like a sore thumb, most beautiful person in the room, like "oh my god, you're not from this planet" beautiful. Being awkward and shy, I didn't have the guts to speak to her for the first couple of days of class, but after that, we began to hit it off.

Jenny became my best friend at ND, I was with her every chance I had, whether she liked it or not. She was the first person I talked to in the morning, and the last person I talked to in the evening. I was hooked.

Fast forward 5 years, she is now my future wife. Crazy. A lot of stars had to align for us to ever even meet, and man, am I thankful for every single one of them.

Jenny is the most perfect, most beautiful, and most unbelievable woman I have ever met in my life, and I still find it hard to believe that I have the opportunity to spend the rest of my life with such an amazing woman. Its gonna be one hell of a ride, and I can't wait to spend it with the woman of my dream! Stop crying Jen.
Her Story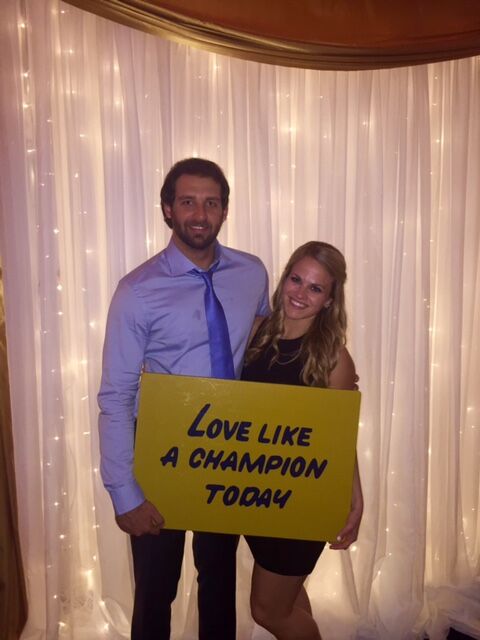 Where to begin! It was my lifelong dream to attend Notre Dame and when finally arriving I couldn't wait to begin classes and track practice. The night before the first day of classes I received an email from my academic advisor saying that I had to complete a fine arts course at ND and he put me in ceramics the following morning at 8am. Needless to say I wasn't thrilled…
Upon walking in, the first guy I laid eyes on was this long haired guy with a broken arm trying to fit into the small art stool. I tried not to be awkward and stare but I couldn't keep my eyes off him.cWe went around the table and Jake, being quiet as he is, introduced himself as "Jake, and I play football." We didn't speak, but he caught me staring a few times. After class I rushed home after class to tell my roommates!
Jaclyn Winkle (my track teammate and bridesmaid) told me at track practice the next day that Jake texted her asking about me. I was thrilled and I still think that's the best practice I ever had at Notre Dame..
It took us a few days to actually speak and the first time we did it was outside the classroom as he was getting on his bike. He asked me if I thought his bike was girly. I laughed and said no, even though it really was a girl bike…
Jake and I hit it off and had an undeniable chemistry. I'll never forget my mother and friends bugging me about him, but I kept shrugging it off saying we were just friends. And truthfully we were, but there was always something more.
I've known for a long time that Jake was the one. He is truly my better half and brings out the best in me. He continuously makes me laugh and makes me feel like the most special girl on this planet. I couldn't of asked God to create a better person to spend the rest of my life with.

The Engagement
Back To Where It All Began...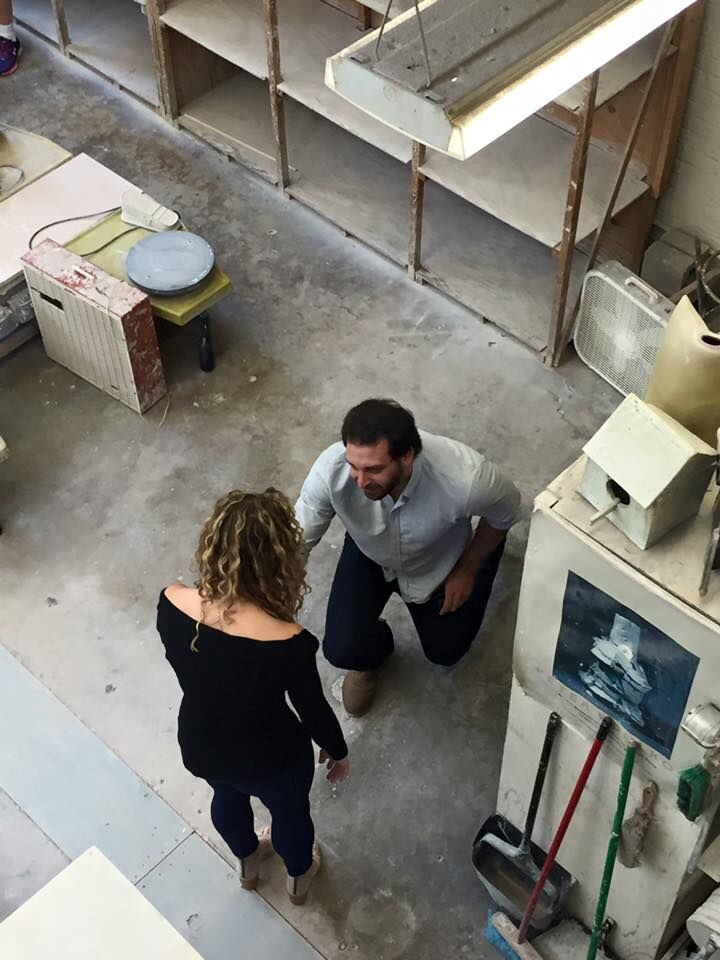 Jake and I had long talked about marriage and we knew that we wanted to say our vows at the place we both call home, Notre Dame. My friends have been joking for years that they knew how he would do it, and it turns out they did! Jake wanted to propose in the same classroom where we met and he picked Sydney's (his sister) graduation weekend because he knew it would be a time we would both be there. Sydney and her friend Mary got me there because she asked that I help clean out their friends locker in the art department. We drove over and I assumed Jake was buying Sydney a gift at the bookstore. When we were walking in, the first thing I said was "I can't believe I'm back here. I haven't been here since Jake and I met over 5 years ago." Not a minute later I turned the corner to find Jake standing in spot we met. I immediately knew and both our eyes filed with tears. And he had my best friend Jaclyn (the one who gave him my number in the first place!) hiding on the stairs behind. It was so well planned and he even brought my favorite South Bend donuts! We celebrated with his family after and danced the night away to the Cupid Shuffle, the first song we kissed to at CJ's. The next morning we just happened to find his phone from 5 years ago... one of the last text messages sent was us talking about getting married someday and how perfect we'd be together. CRAZY! And we were just friends then. I'm so glad everything came full circle and I can't wait to spend the rest of my life with Jake.
Other Events
Welcome Party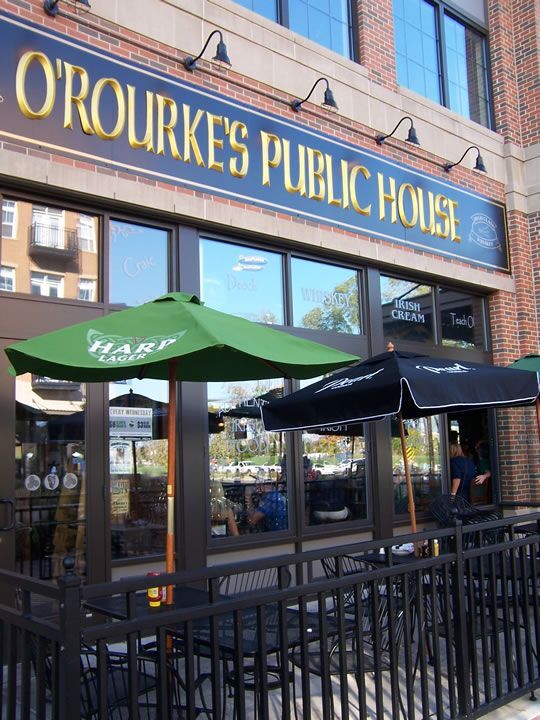 Friday, July 14, 2017
9:00 PM
O'Rourke's Public House
1044 E Angela Blvd #103, South Bend, IN 46617, United States
O'Rourke's is within walking distance of the Morris Inn, The Fairfield Inn & Suites, and Ivy Court Inn & Suites
Goodbye Breakfast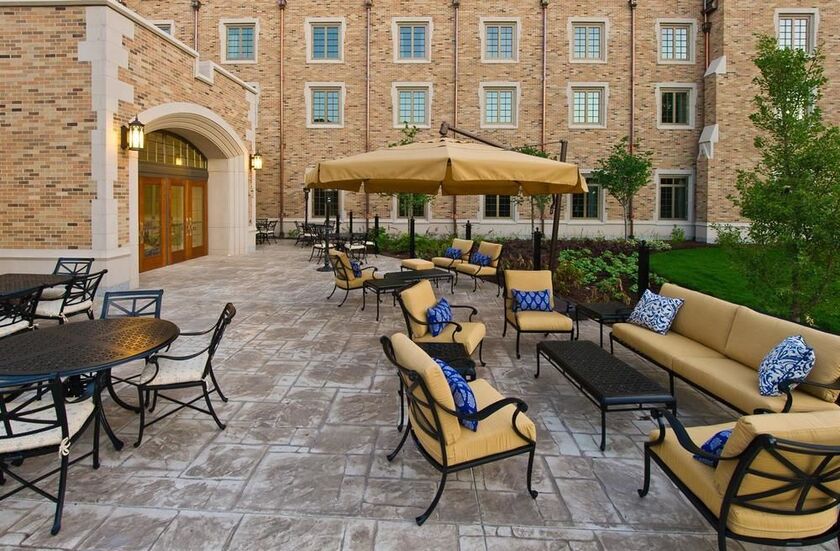 Sunday, July 16, 2017
10:00 AM
The Morris Inn
1399 N Notre Dame Ave, South Bend, IN 46617
Casual continental breakfast before you leave!
Wedding Party
Sydney Golic - Maid of Honor
Friend of Bride and Groom's sister -
Fun fact: Followed by Cinnabon, Ego Waffles, Hot Pockets, Domino's, Justin Beiber & Jimmy John's on twitter. Currently looking for a plus one.
Jaclyn Winkel - Bridesmaid
Friend of Bride - Killed the stadium concession lady for running out of pretzels
Amber Lalla - Bridesmaid
Friend of Bride - Directly related to Sacajawea
Megan Yanik - Bridesmaid
Friend of Bride - Once had a family of 5 ask to take pictures of her at the zoo
Ann Marie Kelly - Bridesmaid
Andjela Pehar - Bridesmaid
Friend of Bride - Was stuck in a cherry tree for 4 hours and is a lawful citizen of 7 different countries
Caroline O'Sullivan - Bridesmaid
Bianca Simonetti - Bridesmaid
Lauren Howard - Bridesmaid
Friend of Bride - Once laid an egg
Elaine Lanza - Bridesmaid
Friend of Bride - Dressed as a MILF for Halloween in High School
Ella & Lexi Burke - Flower Girl
Mike Golic Jr. - Best Man
Brother of Groom- Can bench press 700 pounds
Anthony Fucillo - Groomsman
Brother of Bride- Offensive coordinator for the New England Patriots
James Fucillo - Groomsman
Brother of Bride- Was promoted to Fire Chief his first day on the job after successfully subduing a house fire with only a bottle of water
Carlo Calabrese - Groomsman
Friend of Groom- Perpetually smells like chicken parm
Dayne Crist - Groomsman
Friend of Groom- Would be first in line for second marriage if Jenny ever left me
Brian Burke - Groomsman
Uncle of Groom- "Thats my chicken"
Eric Ringel - Groomsman
Friend of Groom- Once ate a keg
Eddie Overton - Groomsman
Sean Rogers - Groomsman
Friend of Groom- Made his own toilet wine in St Joseph County Jail
Ryan Grooms - Groomsman
Friend of Groom- Protector of this House™
Michael, Leo & TJ Callinan - Ring Bearer
Michael is on track to be the first person under the age of 10 to become a doctor. Get ready for these 3 to steal the show