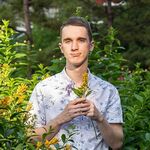 Emre Tichelaar - Honorary Best Man
Emre and Micah met in Egypt during middle school over a decade ago. They made many great memories together, going on long middle-of-the-night bike rides, playing video games, and getting up to many other shenanigans. When they moved apart near the end of high school, they remained close friends and continue to spend many hours playing video games online together and editing fun videos. Emre currently resides in Houston, where he is pursuing a Master's degree in business. Due to COVID-19 and the related national border restrictions, Emre will not be able to attend in person.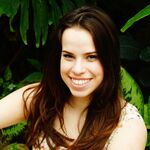 Rachel Harrison - Maid of Honour
Louisa and Rachel have known each other since 2014. They became friends in Art IB at Sir Winston Churchill. Louisa moved to Edmonton in 2015, and Rachel moved to Edmonton in 2017. Louisa and Rachel had great times together during Louisa's university years. They were even roommates for a whole year! Some of Louisa and Rachel's favourite things to do together were getting ready for a night out on the town, binge cleaning, or just talking about life!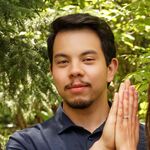 Markus Agapiou - Groomsman
Micah and Markus have known each other since 2015, when Micah and Louisa started dating. Markus has a girlfriend of almost 4 years, Alice Norman, and two adorable cats named Loki and Yeti.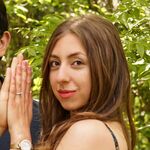 Alice Norman - Bridesmaid
Louisa and Alice have known each other since 2017, when she and Louisa's brother, Markus, became an item after their high school graduation! Alice and Markus just moved in together and will be celebrating their 4-year anniversary on June 17, 2021. Louisa admires Alice because she puts up with Markus. Louisa and Alice's favourite things to do together is play with Loki and Yeti (Alice and Markus' cats), hang out with Markus and Micah, and have philosophical conversations!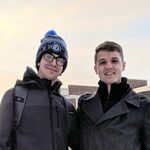 Matthew Gaudette - Groomsman
Matt and Micah have known each other since 2017. They were roommates for two years, in HUB from 2017-2018 and in downtown Edmonton from 2018-2019. Matt indoctrinated Micah into being interested in Canadian hockey, and also taught Micah how to make the world's absolute best Caesar cocktail.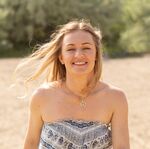 Olivia Seneshen - Bridesmaid
Louisa first met Olivia in 2016, the summer after Louisa and Micah's first year of university. Olivia has been Micah's older sister for his whole life. Louisa has fond memories of hanging out with Olivia during Kelowna summer vacations. Some of our favourite things to do together is hang out with Micah and her boyfriend, Jordan, eat good food, and play games!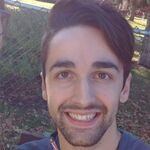 Xander Leudtke - Groomsman
Micah and Xander have known each other since 2016. Xander was Micah's roommate in Lister Hall - his first roomie ever! They bonded over their shared love of computers and memes.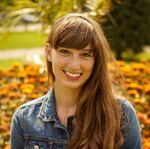 Kaleigh Watson - Bridesmaid
Louisa and Kaleigh have known each other since 2005, or Grade 2. They go way back! They went to elementary school (West Dalhousie), junior high (Tom Baines), and high school (Sir Winston Churchill) together! Louisa and Kaleigh have seen each other grow into the people they are today. Even if they don't see each other in months, they can hang out together and catch up like no time had passed. Louisa admires Kaleigh's kindness, intellect, and deep love for doggos. Some of their favourite things to do together are hanging out at each other's places, going to the mall, or sipping yummy drinks at cafes!