Our Story
How We Met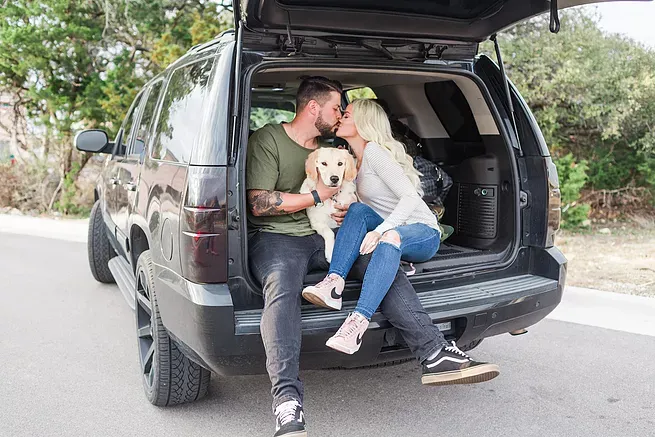 Nick and I met at Spring Training in Scottsdale, Arizona in March of 2016. We met through mutual friends at Bottled Blonde and honestly just stayed friends for quite awhile. We would text here and there, but really didn't think we would end up dating because he was from California and I'm from Texas. But I could not stop thinking about him. He was the first guy I was just me around. There were no games, no trying to be something I wasn't, he just let me be my true self.
Finally after months of endless phone calls and texting all day, we set a date for me to come see him in Biloxi, Mississippi. I honestly even loved him before I went to go see him. His birthday is August 1st and I was running around Nashville with my best friend, Karalyne, scrambling to overnight him Lululemon clothes before we ever even hung out one on one. This sounds dumb, but I knew how much he meant to me when I was taking time out of our trip to make him feel special from states away. So two weeks after his birthday it was finally time to see him. There had been hurricanes in the gulf coast so it took me 14 hours to get to him. I-10 was closed and my car had a total meltdown in Houston causing an additional 3 hour delay, but I was determined to see him. I ended up staying there for 5 days and having the best time of my life. I was so sad to leave and after only being back in Austin for 2 days, I asked him if I was crazy if I drove back. He told me to get in the car and drive, so I did! Honestly, like they say, the rest is history!
How He Asked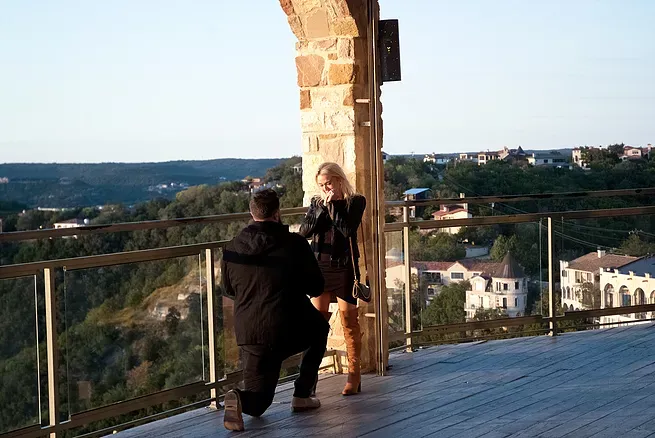 My best friends and bridesmaids, Jessica and Kelsey, had asked me the week before if we could all get together and go on a triple date to the Oasis Bar & Grill. For those of you that don't know, The Oasis literally has the best views in Austin. It overlooks Lake Travis and is the prime spot to watch the sunset. So anyway, of course I agreed to dinner.
When Friday came, we headed to the Oasis and Jessica and Kelsey texted our group saying they were late due to traffic. Which, hello, it's Austin. I totally understood.
While we waited the manager lead us to the third floor to hangout, because they can't sit incomplete parties. So we went to the top floor and Nick suggested we go on the balcony and take an Instagram picture. If you know me at all, you know I won't miss an Insta opportunity. Nick then told me to turn around so he could take a picture of me looking at the sunset. Well, I didn't get those pictures because when I turned around, Nick got on one knee and asked me to be his WIFE! I started crying, said yes, and kissed my future husband.
At the Oasis they also have locks all over the railings, so Nick had prepared our lock with a special message for us. We put the lock on together and tossed the key into the lake. I loved that part of it and it was so sweet of him to think of it.
After that all of my friends and family came out behind some pillars and made the night even more memorable. He honestly did so good. Austin is where I grew up and it was important for me to have a proposal in a place I hold so dear to my heart with all my loved ones there to share the moment.
For the rest of the night, we enjoyed and celebrated the engagement with dinner, drinks, and of course hundreds of pictures!
The Wedding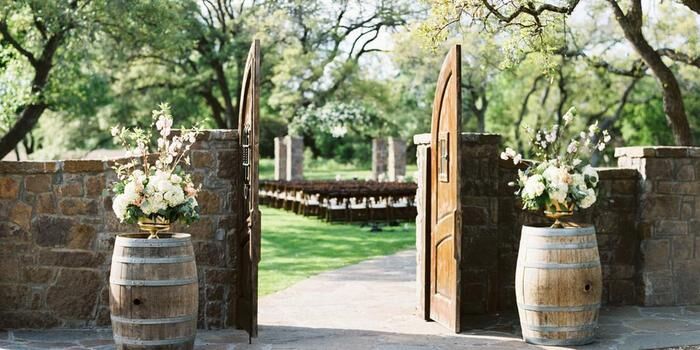 Saturday, November 17, 2018
4:00 PM
Attire: Formal (suit and tie and dresses)
Ceremony
Ma Maison
2550 Bell Springs Road, Dripping Springs, TX 78620, USA
Reception
Ma Maison
2550 Bell Springs Road, Dripping Springs, TX 78620, USA
Other Events
Rehearsal
Friday, November 16, 2018
4:00 PM
Ma Maison
2550 Bell Springs Rd, Dripping Springs, TX 78620, USA
*For the wedding party only*
Before dinner we will be practicing for the big day! Arrive to Ma Maison no later than 4pm if you are apart of the wedding party. After the rehearsal you will have to stop at the hotel and then Uber or drive to dinner.
Rehearsal Dinner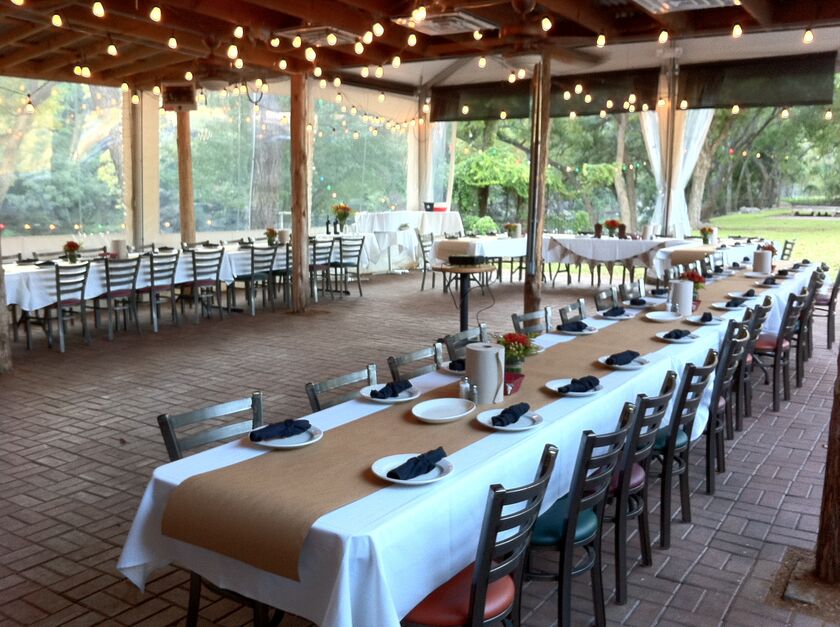 Friday, November 16, 2018
6:00 PM
The County Line
5204 FM 2222 Austin, TX 78731
Set in an old lake lodge, the County Line on the Lake is right on Bull Creek just off Lake Austin, and has been well known for years as THE place in Austin to take out-of-town guests. We'll be enjoying bbq, cold beers and margaritas on their large redwood deck over-looking the water while we celebrate the upcoming wedding!


The County Line Website
Wedding Party
Natasha Wilson - Maid of Honor
Natasha and Tiffany met in 1998 and have been going strong every since! Natasha is her go to for laughs, positive vibes and an all around great time. Catch Natasha leading the dance floor and keeping the party going!
Kelsey Wall - Maid of Honor
Kelsey and Tiffany have been besties since sixth grade, yep 17 years! Kelsey is Tiffany's voice of reason and has been there through thick and thin. Thick and thin being answering all of Tiffany's crazy phone calls and insane text messages. You can thank her for keeping Tiffany calm on the wedding day!
Courtney Adams - Bridesmaid
Courtney was Tiffany's very first friend and partner in crime. From yelling each other's names across the day care gates, they've seen it all together. Courtney is even the reason Tiffany went to Texas A&M!
Blair Zarb - Bridesmaid
Blair and Tiffany met the first day of fish camp and have been friends every since. Blair is always on a new adventure and always planning girls trips to keep their college bond strong. She's full of life and so much fun to be around! Tiffany and Blair also enjoy Sunday Funday's when they can't plan a getaway and listening to the same song at least 27 times.
Jessica Bibles - Bridesmaid
Jessica and Tiffany met at work and their sassy attitudes clicked right away! Not to mention they were both really good at not working at all when they were together. Jessica keeps the laughs coming and Tiffany couldn't love her more for it!
Taylor Craven - Bridesmaid
Taylor is Tiffany's soon to be sister in law, but they might has well be related already! From Taylor doing Tiffany's hair and makeup, to gossiping over celebrity drama, their bond is that of true sisters who have know each other their entire lives!
Karalyne Green - Bridesmaid
Karalyne might has well be Tiffany's little sister. These two are in separable and just understand each other. They're known for drinking too much wine and spending too much money when they're together..
Kallie Younger - Bridesmaid
College roommate turned best friend. Kallie and Tiffany roomed together senior year and created an amazing friendship. They may not see each other for months, but they always pick up where they left off like it was yesterday. They enjoy politics, hard to get jokes, and eating..then complaining about what they eat.
Andrea Menhennet
Fellow baseball WAG turned bestie! Andie and Tiffany met a couple of baseball seasons ago and have been there for each other ever since! From laying out by the pool, drinking too much before the games, and adventures in Biloxi and Scottsdale, Tiffany couldn't image her big day with her!
Clarissa Carranco
Clarissa is long term girlfriend to Derek, Tiffany's brother and has become a sister to Tiffany. From family trips to exchanging makeup tips, it's only natural Clarissa be apart of the wedding!
Dan Heben - Best Man
Dan Heben, also known as Best Man, Huntington Beach Softball MVP, Big D, and friend to Post Malone, is Nick's go to guy. They may not play Fortnite together, but they're constantly annoying each other with phone calls, texts, and Facetimes.
On a real note, Nick is thrilled to have Dan as the best man on our special day. Dan is always offering to help, Nick's voice of reason during baseball season and a great friend!
Cody Ponce - Groomsman
Cody Ponce is a teammate, turned spring training roommate, turned great friend, turned Fortnite partner. These two are known for playing endless amounts of Fortnite and yelling at the tv way too loud when they lose. Friends that Fortnite together, stay together!
Adrian Houser - Groomsman
Adrian and Nick met through baseball and have lived together during season. Nick takes credit for Housers improved style ever since they roomed together in 2016. They definitely play Fortnite together.
Tayler Scott - Groomsman
Tayler Scott, from South Africa, as Nick would say in what sounds like a British accent. Tayler and Nick met while playing in the Brewers organization and remain friends by making fun of each other and acting like they hate each other.
Corey Knebel - Groomsman
Corey is Nick's friend and off season work out partner. You can blame Corey for Nick's new love of hunting and spending too much money on hunting gear to "provide for the family."
Also shoutout to this guy, because the wedding is his daughter's first birthday. We guess she's getting one hell of a celebration!
Derek Whoolery - Groomsman
Derek is the brother of the bride and friend of Nick's. Like most of these guys they bonded over baseball and have gotten to know each other through the bride and groom's engagement.
Andy Craven - Groomsman
Andy is Nick's brother in law, married to Taylor Craven. They have gotten to know each over the years and bonded over their love for video games and being athletes.
Derek Jackson - Groomsman
Derek is engaged to Kelsey, the maid of honor, and it's how Nick and him met. They're known for exchanging Jesus memes and praying for each other's bank accounts when their fiances are acting crazy or spending too much money. They're also happy that they actually like each other, considering they would be forced on countless double dates, thanks to the girls.
Nick Franklin - Groomsman
Nick and Franklin met during baseball season this year and bonded over the annoying game that is Fortnite. They're known for their long facetimes, which the bride has come to accept.