Our Story
How We Met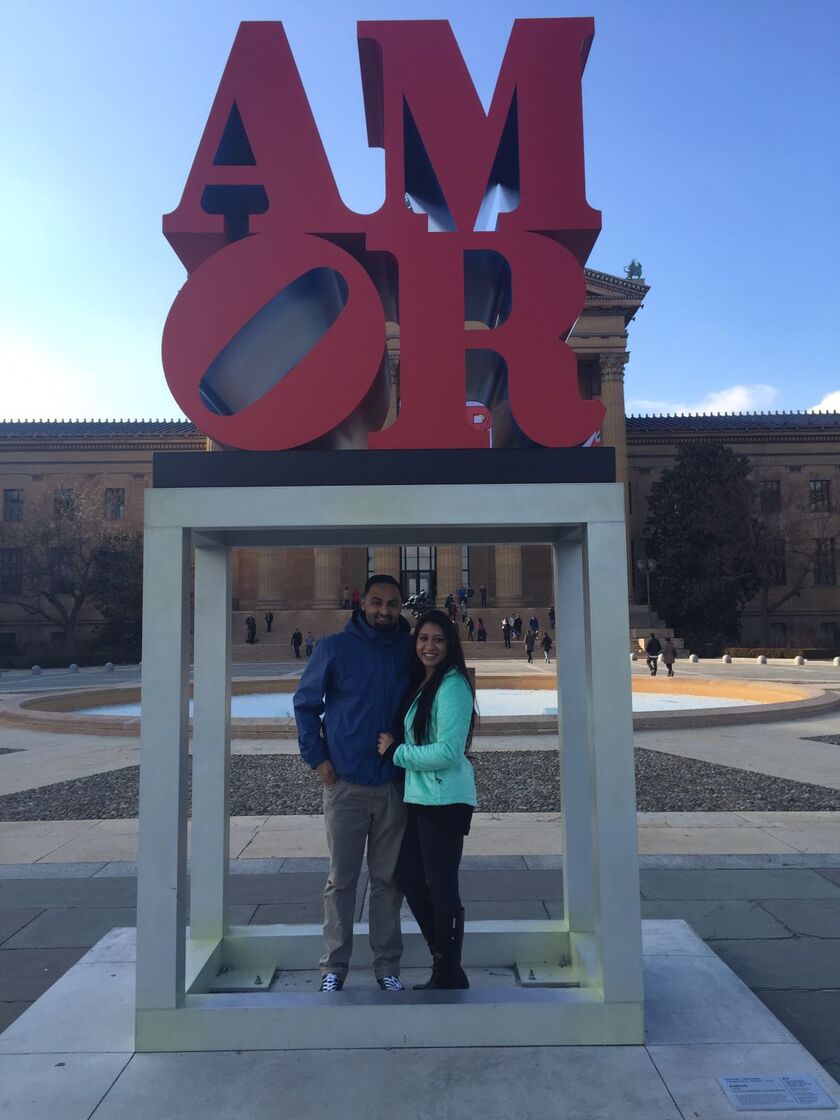 In the days of modern love, Tulsi and Bunty swiped right and matched with each other on Dil Mil back in January 2016. How could she resist a man dressed as Mario, with some adorable kids? Bunty hit Tulsi with a great one liner, "If you're a princess, will you be my princess peach?", and it all started from there. Numerous messages were sent back and forth for a few weeks before they decided it was time to meet and see if this connection would stand strong face to face. However, there was only one problem, Tulsi was on the east coast and Bunty on the west. They decided they would have to use Facetime to at least "meet" each other. January 17, 2016, they sat on a 4 hour Facetime call that changed their lives forever. Neither of them believed in love at first sight before this moment but from there onwards they knew this was for ever. On January 19, 2016 they decided it was time to tell their friends and most importantly their families about their crazy love. They spent the next few months building a strong foundation for their love and it was not long before they were best friends and knew each other better than they knew themselves. They finally decided in March, 2016 it was time to put their relationship to the test in person. Bunty, who had never left his home of California, flew across the US to meet his love in Pennsylvania. The moment they finally saw each other, they knew without a doubt that everything they had been feeling was beyond real and that is how their epic love story began.


The Proposal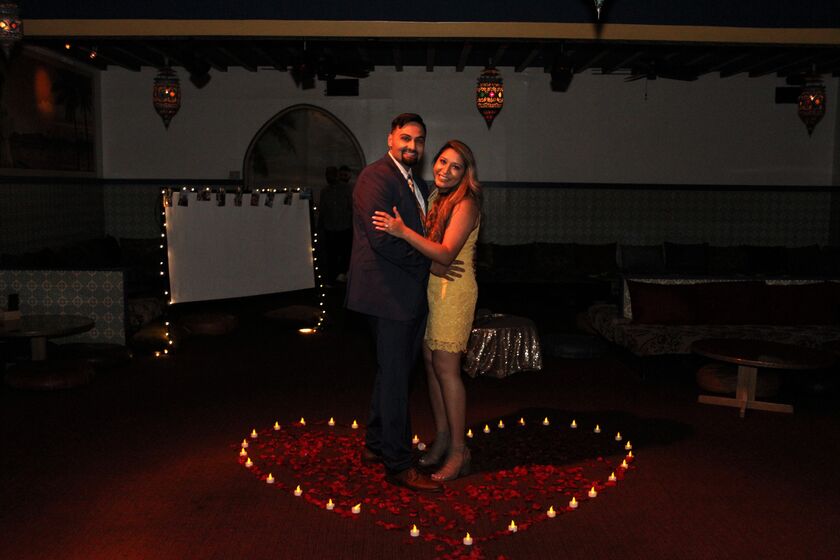 One of the best surprise proposals ever set up! Tulsi came to California KNOWING she was going to get proposed to this trip or at least that is what she thought and told her friends and coworkers. I set up the most romantic day in Napa and she was convinced the big question was coming. It was our first day in Napa at the same spot we first went on vacation. The lighting was perfect, she looked across the table and I looked back and all I could think was "who are the kings going to sign in the off season? " because today was not the day I was proposing. After that night, she thought she KNEW I wasn't proposing this trip. With the help of a coworker months before our romantic Napa trip, we set up a fake invitation for a fake birthday party at a very real very romantic restaurant with a very real proposal. Heading to the "birthday party" I had to stall while family and friends set up the scene for me. Eventually getting to the restaurant where we arrived early to "help set up" for a birthday party. We walk in to a beautifully set room. At this point pictures were on the projector, candles and roses took the form of a heart on the floor. She is crying and I'm about to start my speech to her but the only words that I could sputter out are  " will you marry me?" After the shock wore off and between snotty tears, she said yes! What I wish I could have said to her in that moment is " Tulsi Patel, you are my soulmate, my best friend, and the person I am supposed to spend the rest of my life with. Since you have come into my life there has been nothing but good. You are the person I wake up thinking about and fall asleep dreaming about. You are the woman I want to start a family with and want to grow old with. I have never met a person with a heart as big as yours and it shows everyday with how you treat me and treat my family. If I can treat you half a good as you treat me then I can say I have accomplished something. Will you be my wife?" After she said yes, our song (Tonight by John Legend) came on and we got a quick dance in. Eventually all the people that made this night possible started coming from behind the scenes: my family and my friends as well as some of her family that has flown in from the East coast. I wasn't done with the surprises yet and I still wanted my well deserved coconut, so at 5 am we woke up my soon to be bridezilla to take her back to my parent's house. When we arrived her parents, who had also flown in from the East coast opened the door, and you bet the water works started again. To all our friends and family, you all made this possible and we will never forget that. Now on to the wedding! 

The Wedding
Saturday, June 15, 2019
9:00 AM
Attire: Indian Formal
Ceremony
Kapok Special Events Center
923 N McMullen Booth Rd. Clearwater, Fl 33759
Manglik Prasango and Reception
Garba & Sangeet
Thursday, June 13, 2019
6:00 PM
Kapok Special Events Center
923 N McMullen Booth Road, Clearwater, FL 33759, USA
Grahshanti - Bride
Friday, June 14, 2019
Patel Residence
5525 Lake Leta Boulevard, Tampa, FL, USA
Grahshanti - Groom
Friday, June 14, 2019
The Mediterranean Mansion
3412 Pleasant Lake Drive, Tampa, FL, USA
The Reception
Saturday, June 22, 2019
6:00 PM
Grand Pavilion Banquet Hall
26 Massie Ct, Sacramento, CA 95823, USA
Wedding Party
Sonal - Bridesmaid
"The ultimate ride or die."
Ameeta - Bridesmaid
"Call her if you need a chef, make-up artist, and music producer in one."
Purandhri - Bridesmaid
"Will challenge you to a spell-off before considering your friendship worthy."
Pamela Geeta - Bridesmaid
"Will punch you if not given coffee."

Tanvi - Maid of Honor
"The only pharmacist that claims chai and Taco Bell can fix any illness."
Chris - Groomsman
"Once ate 25 McChickens in one sitting."

Pepe - Groomsman
"Will fight you if drunk enough."

José - Groomsman
"Claimed to have eaten a whole Costco pizza...claimed!"

Sajan - Best Man
"Benches 215...2-15 pound weights."

Prerak - Best Man
"Record holder of the best atomic wedgie to date."