Our Story
How We Met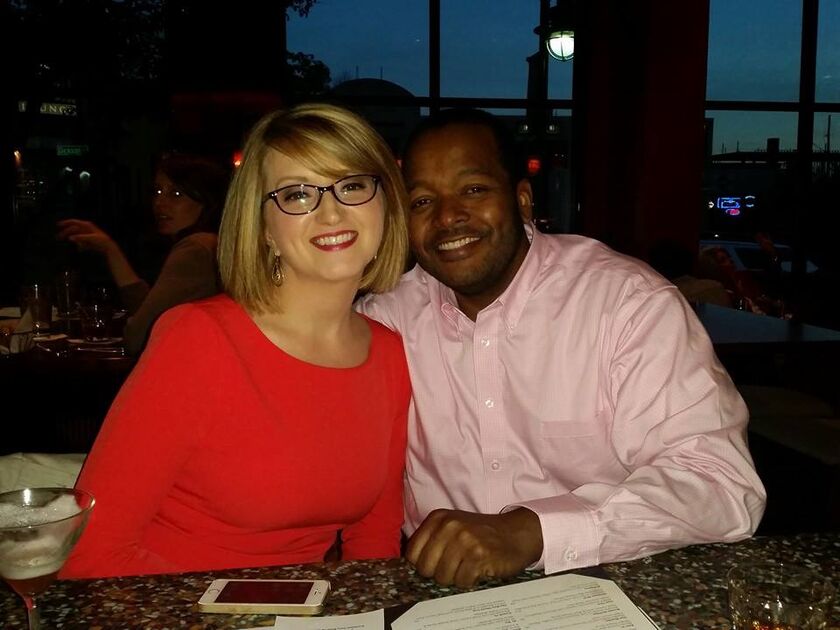 Tara's version:
We met in Bentonville, Arkansas while working for Walmart. Damien had an open position on his team and ultimately hired a good friend of mine. Eventually, we all went out for after-work dinner & drinks. He was persistent enough to get my phone number. It took some convincing, but he finally got me to go on a date with him.

Damien's version:
I remember one day in the office in Bentonville spotting this vision that took my breath away. Little did I know one day the stars would align giving me the opportunity to smoothly sneak into her life. Every time I saw her she made me stop in my tracks. All I could say was daaaaaaaaaaaaaaaaamn…
My team ended being expanded and I hired from within. One day as I was pretending to work hard I looked up and who did I see, yes it was her. She instantaneously made me speechless. Well here it was the girl that had me speechless was friends with one of my direct reports, Lisa.
Every time I heard she was coming by I tried to always be present just to be in her presence… especially once I had found out she was recently single.
One day Lisa started talking about their planned evening so I gave a few suggestions and hinted to not having any plans. Then it happened - the door opened, Lisa invited me to join them. That's where it all began….. 4 hours later I had a phone number and wasn't afraid to use it.
From there I just kept on shooting - I got her to go out with me and that was it…. I now had the opportunity to be breathless day after day.
The Wedding
Saturday, July 21, 2018
Ceremony and Reception
Noah's Event Venue
2421 Yorkmont Rd, Charlotte, NC 28217, USA
Come dressed in your best & ready to party!!!