La comienza de nuestro historia de amor…

Our love story began in beautiful Costa Rica, the pura vida country that will always be a part of both of us. We fell in love speaking Spanish, riding waves (or falling into them), and exploring every corner we could.
Monteverde— the first time around…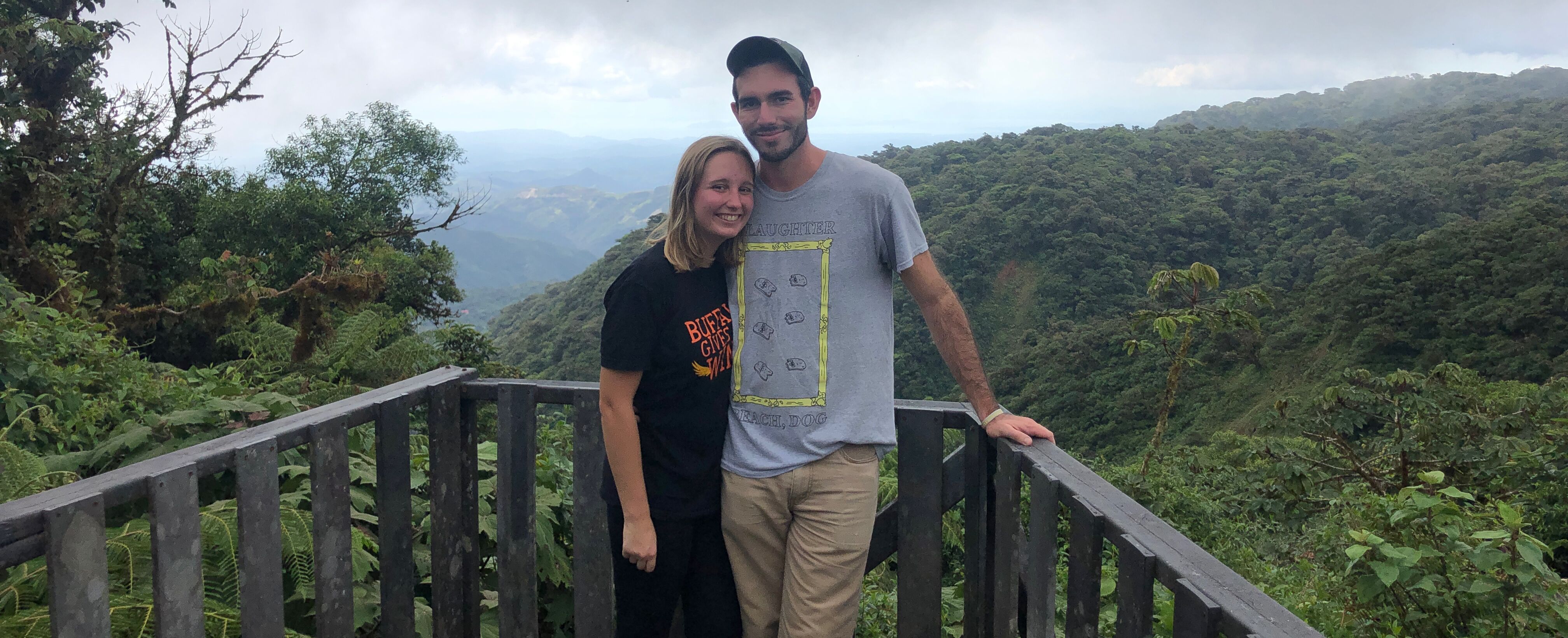 Our first solo trip together was to the Monteverde cloud forest. We remember talking about Doctor Who while watching the hummingbirds, telling Bible stories at 1am, dancing in the kitchen, and befriending a stray dog as our hiking buddy. We learned about one another's dreams and faith while being playful and excited about all that was to come.
Our many adventures…

If you know us, you know we are wanderers. We feel so blessed to have been able to explore more corners of the world together, both new and old to us. After years of distance, we are finally both living in the same town — Yakima, WA. We are thrilled to be somewhere where we can celebrate our love for nature every day, and where there is no shortage of new places to wander to.
The beginning of forever…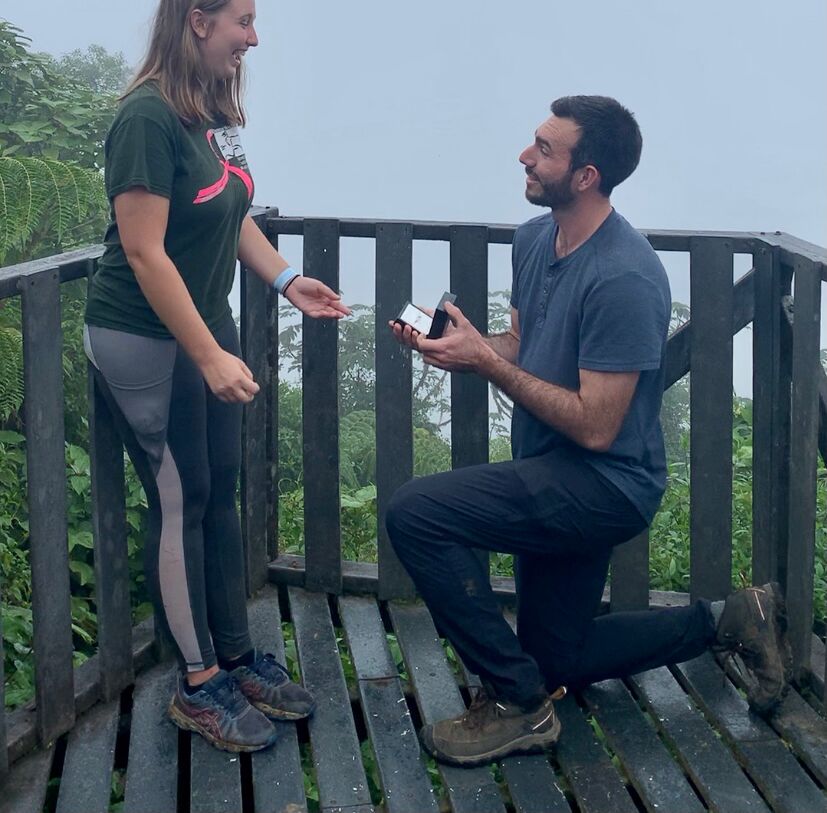 The first chapter of our story came full circle when we returned to Monteverde, Costa Rica, and got engaged! We are grateful every day to have found each other to lean on in good times and bad. We can be nerdy, silly, playful, outdoorsy, curious, and grumpy, but we're full of love for each other. We're beyond excited to see what comes next, and are thrilled for you to celebrate our love with us.