Home

12 South Band
About this Vendor
Nashville's Best Corporate and Wedding Band
The 12 South Band is a super high-energy Dance band based out of Nashville, TN that performs for corporate events, weddings, galas, and charity functions throughout the U.S. This popular event band is known for having multiple singers, tons of choreography, outfit changes, a wireless front line, specialized stage lighting, and fun crowd interaction! Experience this incredible group of young performers who have shared the stage with artists like Usher, Kid Rock, Rascal Flatts, Gretchen Wilson, and more and have performed on reality shows, cruise ships, international tours, and the famous stages of Downtown Broadway. The group has received rave reviews from clients of all ages! Let 12 South help make your event unforgettable!
Details
Fiddle, Guitar, Harmonica, Keyboard, Mandolin, Percussion, Piano, Saxophone, Trombone, Trumpet, Ukulele, Violin, Vocals
Country, Dance, Disco, Hip-Hop, Jazz, Pop, R&B, Rock
After Party, Rehearsals + Parties, Ceremony, Reception, Wedding
Live Music, MC Services, Recorded Music, Sound Equipment, Music, Equipment, Rentals + Equipment
Contact Info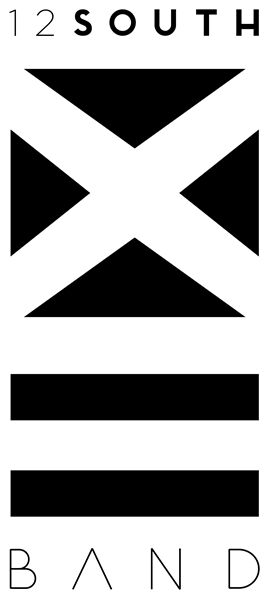 Reviewed on

4/14/2017
Kimberly C
This band MADE. MY. WEDDING. I knew we'd booked a good band, based on the reviews and their incredible promo video, but I didn't even comprehend just how good they actually are!! They were better than any CONCERT I've ever been to in my life, and word on the street is that our... Read More wedding will go down in history b/c of 12 South. I probably should have talked to my wedding guests more, but I spent the majority of my wedding reception on the dance floor, having literally the most fun I've ever had in my entire life. My knee was swollen the next day from dancing, and I lost my voice from singing, but it was totally worth it. I'm still in this weird state of depression that the night is over. I may be married now, but I miss new friends in 12 South! Best night of my life. Don't even think about it, book this band!!
---
Reviewed on

3/23/2017
ELisabeth R
Let me just start out by saying that because of 12th South, our wedding guest have actually written us thank you notes for an invite to the wedding! This band is hands down the best band EVER. They had everyone out of their seats, and all of our guests were picking their jaws up... Read More off the floor during each of their medleys. We requested 2 songs for them to learns, and they executed them perfectly. Don't let the song list fool you...they played all of those, plus pretty much every top 40 song you can think of. We had a reception of about 240 people, and I can honestly say that about 200 of them stayed until the sendoff, and that never happens! 12th South kept the energy alive with their dances, costume changes, and engagement with our guests. On top of everything, they are the most responsive and professional group, which made wedding planning so much easier! If you don't book this band, then you will definitely regret it. I wish I could throw a party every weekend just to have them come and perform. Our guests are still talking about how amazing they were, and it's been 3 weeks since the wedding! THANK YOU 12th South for making our reception everything we dreamed of!
---
Reviewed on

11/08/2016
Lauren M
Could not say more amazing things about this band! They aren't just a wedding band they are a private concert/performance! We received so many amazing complements from all of our guests about how wonderful they are! We did a dance lesson by them which was amazing and they really... Read More made us comfortable! Their choreographed dance moves and their music mashups got every one of our guests on the dance floor! You can not go wrong with 12 South Band! Thank you again for helping to make our wedding perfect!
---
Reviewed on

9/21/2016
Arminé T
12 South Band was amazing! It was like we had our own private concert as our wedding. They really set a fun and lively mood for the wedding. Our guest were up and dancing for most of the wedding. They were great to work with and were very professional. I would highly recommend... Read More 12 South Band.
---
Reviewed on

9/14/2016
I have been thinking about how I wanted to write this review because I felt an obligation to make it perfect. I feel like I owe it to them – and you will too after 12 South Band performs at your reception. This is because you will become a fan of this group for life - and in... Read More the days and weeks and months after your big day, you and your guests will still be talking about them and will still be riding that incredible high from having attended the coolest party on the biggest day of your life. Quite simply, this is a superbly-talented group of musicians and performers who will alter the universe on your wedding night. As a recent groom who was married in September 2016, the 12 South Band performed at our reception at the Cleveland Museum of Art and I can say without hyperbole that the adjectives "phenomenal", "extraordinary", and "masterful" are still limited in their ability to describe them, their talent, and the energy they brought to our evening. Every single guest was blown away by how spectacular this band was and how much fun they had at our reception. So many guests told us this was the best wedding they ever been to – and of course the atmosphere and energy that 12 South Band created was a huge part of that. We are still receiving texts from guests who live in Knoxville, Houston, and Cleveland who are asking us for the group's contact information and we are gladly obliging. Lastly I will say this: I don't normally do reviews for anybody. But in this case I am so happy to do it. Weddings are stressful. Lots of moving parts, lots of third-party vendors – especially those you never dealt with before nor trust automatically. In the case of 12 South Band, it was different. Every step on the business side was easy. E-mails were promptly returned, obligations and timelines were met and showed reliability, and the end product obviously was absolute insanity. We took a risk by selecting a band that is not from the Ohio/Pittsburgh area for our wedding and choosing 12 South Band (from Nashville). It was the best decision we made! I will be happy to provide any additional information for anyone who wants it. Congratulations on your big day.
---
Reviewed on

9/06/2016
Nicky P
12 South Band was beyond amazing for our wedding! We had a party at my parent's house the Friday night before the wedding and my dad is obsessed with country so they played a country set for us and they were so great! Saturday night (the actual wedding) was the best night of our... Read More lives and 12 South Band helped us achieve that! They played all of the best songs and had us and our guests out on the dance floor all night long! They really kept the house rocking! We have still been getting emails, texts, and calls about how amazing the band was! I highly suggest you hire them for your wedding/event! They will not disappoint! Thank you SO much 12 South Band! You all are so talented and amazing!!
---
Reviewed on

8/24/2016
Jessica L
I truly can't find the right words to describe how amazing the 12 South Band was the night of our wedding. We had so many family members and friends asking us the next morning how we came across such a phenomenal band. From the time we hired them until the very end of our... Read More wedding reception, they were so great to work with. They are a gifted group of musicians and performers as well! My now husband's brother and a very close friend of ours performed the first dance with them, and they were so accommodating. They also really worked with us on tailoring their show to fit our song/genre preferences. Anna was awesome in terms of communication... she always got back to us within a day or two! Their medley-style show really lends itself to keeping the party going and our dance floor was packed the whole night. They have the perfect amount of crowd interaction and really fun costume changes! The music was the most important part of the reception for us and we truly couldn't have been happier. They exceeded all expectations! Look no further if you want a band for any type of function!
---
Reviewed on

7/29/2016
kirstin g
"That was LITERALLY the best band EVER!!" – all 250 guests at our wedding reception in Cincinnati, OH. 12 South Band played at our reception and everyone is still talking about how amazing they were, three months later! As soon as we got engaged and started planning, we... Read More realized the band was one of the most important things to us in terms of throwing a good party. We wanted a band that could entertain and get everyone on the dance floor. After extensive research, we thought 12 South Band might fit the bill. Honestly, 12 South Band is above and beyond anything we could have hoped for!! Not only do they play great music and keep everyone on the dance floor with their continuous flow of songs, but they have AMAZING voices and really make a show of it! The band played music that appealed to all ages and made it a night to remember not just for my husband and I, but for every single guest at the reception! They were really great to work with: flexible, fun and accommodating (even after everyone shouted encore for about 5 more songs). 12 South Band is AMAZING – book them NOW while you still have the chance!!!
---
Reviewed on

6/07/2016
Best band ever. Can't tell you how many of our guests commented on how amazing the band was. They really set the tone for the evening. Super high energy, great music, got the crowd involved. From the beginning they were incredibly easy to work with, very accommodating to all of... Read More our wants and needs. Highly recommend this band, it will be the best money you spend on the wedding!
---
Reviewed on

5/04/2016
Brittany S
Jason, Anna, and the rest of the 12 South gang were seriously, hands-down, THE. BEST. BAND. EVER. From the moment we arrived to the venue until the end of our night with 'Sweet Caroline', they were nothing but professional, fun, and incredibly entertaining. We went with the... Read More whole 12-piece crew and it was worth EVERY PENNY!! Our guests couldn't get over how great they were and the most common compliment we have heard about our day was how great the band was. From the select songs they learned just for us, to letting my brother come on stage and rock out with them to "Don't Stop Believin'", they had fun, kept us all dancing, and made the best night of our lives 1000x better than expected. If you don't hire this band, you are missing out. Words cannot express how grateful we are to have had this incredible crew as part of our celebration -- 12 South is AMAZING!!
---
Reviewed on

4/12/2016
If you want to have the time of your life at your wedding - you should hire 12 South Band! They literally made our Reception a BLAST and we loved every minute of having them play! The dance floor was NEVER empty and we have received texts and emails from many of our guests who... Read More were at the Reception saying how much they loved the band! They are so nice to work with and SO MUCH FUN! They put on a show that is unforgettable!
---
Reviewed on

2/20/2016
Tyler S
Outstanding!
---
Wedding dance band - Johnson/Hall
Reviewed on

1/18/2016
12 South Band was an incredible band for our daughter's wedding reception. Reading their reviews and watching their videos I knew they were good, but they definitely exceeded our expectations! The videos can't communicate the energy they exude in their show! They are experts... Read More in drawing in the crowd - I saw several guests on the dance floor that I Never would have guessed would have danced! They perform a medley style, with flawless transitions, incorporating multiple genres (i.e. Robin Thicke to Garth Brooks to Prince). I have never seen a band keep the dance floor packed for every song all night long, but that's exactly what they did for Natalie and Aaron and our guests. They did a great job introducing the wedding party and bride and groom, and ended their show with the bride and groom on stage singing Sweet Caroline, with the crowd singing along, waving their hands and sending off the newlyweds in style. They also added to their show the requested songs for the First Dance, the Father Daughter and Mother Groom dances. Natalie and I picked out Paul Simon's "Father Daughter" for our dance, and they performed it perfectly - they nailed it!! They have several options for the number of performers - we chose the 10 person option with 1 horn. Finally, I would add that our wedding coordinator commented on how easy they were to work with. I give them my highest recommendation!
---
AMAZING!!
Reviewed on

10/07/2015
Megan W
We found 12 South Band online and fell in love immediately. They were SO great to work with, making the planning process very easy. And they were incredibly talented and fun! We could not have asked for a better band to perform at our wedding. All of our guests stayed until the... Read More very end, shouting "one more song". It was perfect!!!
---
Meet The Owner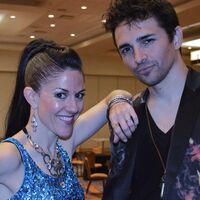 Jason Klav and Anna Harwood
World Champion Ballroom Dancer- Anna/ Music Business Degree from Belmont University 2002- Anna/ Commercial Music Degree from Belmont 2004- Jason/ Professional Ballroom Dance Instructor 2000-present (Anna)/ Songwriter and performer 2005-present (Jason)