Home

A Little Cake /Le Petit Gateau
About this Vendor
Located in prestigious Park Ridge, NJ
Established by Leo Sciancalepore and John Chayka in 1999, we offer a full line of quality Italian, French and American baked goods, all prepared by expert bakers, with the finest ingredients. We can customize any cake, wedding cake, pastry, etc. per customers request! Please visit our online gallery
Details
Cake Accessories, Cake Delivery + Setup, Cake Tastings, Cakes + Desserts
Contact Info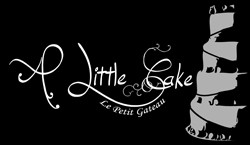 94 Berthoud St, Park Ridge, NJ
PERFECT!!
Reviewed on

3/30/2014
Marjan M
Our cake was fantastic! Seriously, often times wedding cake details get overlooked but not at our wedding! We actually enjoyed our cake so much that we decided to forego the tradition of waiting one year to cut into our cake again! We couldn't resist! In addition, early on in our planning last year, A Little Cake set up a personal cake tasting at their storefront in Park Ridge, NJ. We would certainly recommend A Little Cake to our friends and family!
---
amazing wedding cake
Reviewed on

3/31/2014
Beth
A Little Cake did the cake for my wedding at the Old Tappan Manor. It was included as part of our contract with the venue. Some of the designs they showed us (fondant, jewels, etc) would have been extra, but they offered so many that were included. The cake was DELICIOUS! For our cake tasting they brought out 7 full pieces of cake for us to try, and we decided on a combination of chocolate and yellow cake, with cannoli and cappuccino filling. The cake not only looked beautiful but so many of our guests told us how amazing they thought our cake was. I can't wait to eat it again in a year! I may have to go back there for a smaller cake for some other occasion.
---
Elegant & Delicious!
Reviewed on

7/26/2012
Danielle T
Our wedding was held at the Hilton Pearl River and A Little Cake is the wedding cake baker for that venue. At first, we were not sure what type of options we would have in choosing a cake design since the cake was included in wedding package, however, when we arrived at A Little Cake for our tasting we were pleasantly surprised at all of the cake designs and cake flavors available to us. All of the cakes were decorated beautifully and the flavors were amazing. After much thought and consideration we decided on a white cake with cannoli filling- it was delicious! In terms of design we opted to keep with our black and white wedding theme and chose one of the bakery's popular designs (there is a model of it on the bakery wall) which included black lace on two of the tiers and a rhinestone border on all four tiers. The cake is typically covered with fondant, which was not included in our package, but the staff was willing to work with us and do part of the cake in fondant and part of it in butter cream. Additionally, they gave us the option to purchase the lace and rhinestones ourselves instead of through their supplier which in the end saved us a great deal of money. All of our guests remarked at how beautiful and elegant the cake was and how even better it tasted. We've been to numerous weddings where a majority of the cake goes uneaten but this was definitely not the case at our wedding (we even had a few people ask for seconds). Fortunately, we were able to save the top tier of the cake and plan on enjoying it on our first anniversary. Overall, A Little Cake did a fantastic job and we will be sure to order cakes from them in the future.
---
Delicious!
Reviewed on

7/27/2015
Emily H
Our wedding cake was so beautiful and delicious! From the cake tasting to the day of, everything was perfect! Thank you guys so much!
---
Groom's cake
Reviewed on

7/06/2015
Michael B
I used this bakery for our groom's cake and they created a delicious cake that looked exactly the same as the picture I had provided.
---
Reviewed on

5/27/2015
Lauren F
A Little Cake made my wedding cake both a visual and sensorial delight! When I approached the owner about wanting to have a spicy red velvet cake with designs I had mapped out on pages, I had concerns about the response I was going to get. However, A Little Cake not only embraced my desire for a spicy storybook cake, but also was easy to work with and barley charged me anything over what my venue was covering. My guests raved about my moist spicy gorgeous wedding cake and it was truly a dream come true! I don't think I've ever tasted a better wedding cake in my life! With the exception of a few guests who couldn't handle the heat, everyone emptied their plates and I even received requests for left overs from guests after my event! I had a choice of 3 venders when choosing my cake and the other two were much more well known. I've had cakes from both other vendors at past weddings, and I must say A Little Cake really blows the competition out of the water. I urge anyone looking for a yummy wedding cake & reasonable pleasant vendor with an open mind to skip the others and head straight to "A Little Cake". You won't be disappointed!
---
Amazing Cake
Reviewed on

5/05/2015
Ariel U
The cake was beautiful and delicious! The tasting was quick and easy. The cake came out looking just like it did in their pictures. We even ended up getting a Birthday cake from them (because it was the groom's birthday).
---
Recent Wedding 2/28/15
Reviewed on

3/16/2015
When we went for our consultation, trust me...it was worth the ride (in the rain). We met with Leo, intimidating guy at first glace but man is he a nice guy. The wedding cakes and pastries (we purchased on our way out) were amazing. I had told him I'm not much of a cake kind of person and he assured me that I will like the choices he had. We tried more cakes then I've ever had and settled with I believe to be the very best choices. We had cannoli and buttercream filling between red velvet and vanilla sponge cake. Living in the Tri-State area and living in New England, I promise you this was the best cake I've ever had. On the wedding day, the cake was absolutely gorgeous and all my guest still talk about it. I would truly recommend A Little Cake to friends to enjoy on their special day or other occasions.
---
Amazing Wedding Cake
Reviewed on

1/17/2015
Michelle G
We used A Little Cake for our December wedding based on a recommendation from our reception hall and could not be happier with our choice. At our cake tasting they came out with a number of options that were so good we couldn't decide on just one filling. They worked with use a let us customize our cake to have different fillings in each tier of our cake. Our favorite ended up being the Oreo filling and highly recommend it. As for the design of the cake we went with a cascading flower design and could not have been happier with the way it came out. They ensured the flowers matched up to the colors in our centerpieces and these extra touches are what make them a top notch bakery. We highly recommended them for a wedding cake - or any bakery needs as the cake is the best we've had for any event.
---
They take the cake!
Reviewed on

11/15/2014
Erica L
A little cake provided our wedding cake in conjunction with the Woodcliff Manor. We were able to sample 8 different cakes and fillings prior to placing our order. Each one was delicious! The bakers took specific note of what decoration we wanted on the cake, what shape and position each layer should be, and was able to show us tons of pictures of previous cakes. The decision was simple, and the taste was superb!
---
Amazing!
Reviewed on

10/28/2014
Laura M
This bakery was one of two bakeries used by our vendor (seasons). We chose this one for no other reason that it looked like a smaller business than the other and we liked that. We went to the tasting and he had an enormous selection of styles of cakes for us to look through, then we sampled the cakes. Honestly the samples were not that great, almost tasted stale. We originally picked carrot cake with cream cheese frosting, and one week before wedding changed it to red velvet with no problem. The cake came out BEAUTIFUL on our wedding day and it tasted GREAT. I don't even love red velvet but WOW. Perfectly sweet and moist. Best cake Ive ever had. We even had more left over and ate it in the hotel at night and the next day. Very satisfied!
---
Best cake ever!
Reviewed on

10/16/2014
Angela B
The cake was so good and it looked exactly like the picture we gave them. They also made mini cupcakes for the escort cards and a groom's cake for us. Everyone loved the cake - not too sweet and moist. Definitely go with these guys!!!
---
Incredible!
Reviewed on

10/16/2014
Anna J
Our wedding at Valley Regency gave us two choices for cake vendors: A Little Cake and Palermo's. My friends who got married at the Valley Regency advised me to go there and I am so incredible happy that I did. The cake was beyond anything I could have imagined! It came out absolutely beautiful! You give them your ideas and they bring them to life! Love them!
---
A LITTLE CAKE
Reviewed on

10/07/2014
Michael A
4 star
---
Perfect.
Reviewed on

9/30/2014
Katherine M
We had our wedding at a venue that included the bakery in the package and were curious as to how this would go... We were not disappointed! A Little Cake set up a full tasting with us and then laid out all of our options and John was very up front with us from the beginning. This goes a long way. We wanted something simple and elegant (and tasty)- they delivered. My mother considers herself a "cake snob" and even she raved about how delicious the cake was. Our cake turned out beautiful! It was very classy and elegant looking, and on top of that, it was truly delicious! They were totally open to working within our package and so many guests commented on how pretty, and how tasty our cake was. Thank you does not begin to express our appreciation to everyone at A Little Cake!
---
I don't love cake - that has changed...
Reviewed on

8/20/2014
Elsa P
My husband and I like deserts, but we are not cake people. We set out to our tasting at A Little Cake (which came highly recommended by our florist and venue) a little skeptical. I was concerned that they would be overpriced, being it is in Norther Bergen County (an area known for $$$$ price tags.) When we walked in there were sample cakes and photos all over, and they were so ornate, my husband looked at me and said "Maybe you're right on this..." we proceeded to taste several cakes. Let me just say A Little Cake KNOWS how to make a red velvet cake! No throwing red-dye in the mix and a sugary topping - it was REAL Southern tasting, amazing red velvet cake! And their Canolli cake would have made Nona proud! We liked the yellow and chocolate cake, the oreo filling, the chocolate ganache... the problem we now had was what to serve! So we chose a little of each! Every layer of the cake was different and we ordered two sheet cakes to be cut in the kitchen - and we had a cake buffet. Guests all raved about how delicious the cake was. Yes, it was beautiful, and really fit our rustic themed wedding, but what good is a cake if you can't eat it and enjoy it. Oh, and yes, the price which we were so worried about - ended up being just slightly more than quotes from a local supermarket. This was an excellent choice, we could not be happier.
---
Amazing cakes!
Reviewed on

7/22/2014
Jackie B
My wedding cake from A Little Cake was not only gorgeous, it tasted delicious too! They created my cake to look exactly how I had pictured! My guests loved it!
---
C&L 6.27.2014
Reviewed on

7/17/2014
Chadia B
Our venue included the cake in the package and let us choose from 2 bakeries. We are so happy we chose A Little Cake. Aside from us loving French pastries, the cake tasting was Amazing! Our cake was so good and beautiful! John was very nice and accomodating. We loved our cake inside and out!
---
Beautiful and Delicious Cake!
Reviewed on

6/24/2014
Alexa C
The process of picking out the cake was impersonal as there were many couples there at the same time and there did not seem to be enough staff helping with the cake tasting. Besides that they made the cake beautiful and tasted delicious! It was exactly what we wanted! I would recommend them to be used!
---
Delicious!
Reviewed on

6/20/2014
Heather M
Our wedding was last Friday at Seasons. We had a choice between 2 bakeries and decided to go with A Little Cake based on reviews and recommendations. We are so happy that we did! They were so easy to work with and the cake was phenomenal! We got chocolate and vanilla cake with cannoli creme and chocolate ganache filling, couldn't have asked for better! Everyone raved about how good it was. Can't wait to eat the top of the cake (that's now in our freezer!) next year :) Thank you A Little Cake for an outstanding wedding cake!!!
---
Beautiful & Delicious!!!
Reviewed on

6/15/2014
Irene M
They did such a beautiful job on my wedding cake! It was exactly how I imagined it to look and it was delicious! There are so many flavors to choose from and they're all fantastic!
---
Made a Wedding Cake Hater into a Lover!
Reviewed on

5/29/2014
Diana
A Little Cake was one of the recommended vendors from our venue The Park Savoy (a buttercream cake was included in our package with them – awesome). You might expect a "free" cake to be less than spectacular, but not so with A Little Cake! I think wedding cake is gross, but this is the first time I've ever tasted and enjoyed it! They bring you a tray heaped with full slices of cake from popular combos when you go for your tasting (which neither I or, more shockingly, my husband, were able to put a real dent in – it's just that much) and they present you with an iPad of photos of sample cakes. They offer just about any kind of filling and cake (cannoli? Grand Marnier? Funfetti cake?) and they will style it however you want. We wound up choosing chocolate cake with Bavarian cream filling, and made a combination of two different icing styles: vintage rosettes and an Art Deco pattern – done in black detail on the ivory buttercream frosting. The cake looked beautiful and tasted great, and it was still tasty and fresh when we got back from our honeymoon two weeks later. A Little Cake made me a wedding cake convert – a difficult feat indeed.
---
Delicious!
Reviewed on

5/13/2014
Kate S
I was an "out of town" bride, therefore, getting to be at every meeting with all of my vendors in person was a real challenge. I emailed this bakery (after getting a great review from my venue) and their staff could not have been more helpful. I sent them a picture of what I wanted our cake to look like, and it looked PERFECT! Also, the cake was absolutely delicious. The only complaint I heard from our guests was that they wanted more! Excellent customer service and excellent quality!
---
Delicious
Reviewed on

4/18/2014
Christina B
My cake was gorgeous and everyone raved about how good it was
---
DELICIOUS AND BEAUTIFUL
Reviewed on

4/09/2014
Leigh S
I loved the cake tasting process at A Little Cake. I brought my nieces instead of my future husband. They enjoyed every bite and the owners let us peak in the back where they baked and decorated!! I thought my nieces' heads would explode. We went with cappuccino and chocolate ganache. It was AMAZING. I am counting down the days until my first anniversary to have it again :)
---
Send Message