Home

Adore Photography
About this Vendor
Make the Most of Your Memories
Adore Photography is the perfect fusion of photojournalism and classic wedding photography. Serving all of Colorado, we believe that you should love your wedding photos and love your experience. Your wedding happens once, your photographs last forever. Make the most of your memories!
Details
Engagement, Trash The Dress
Digital Files, Wedding Albums, Second Shooter Available
Contact Info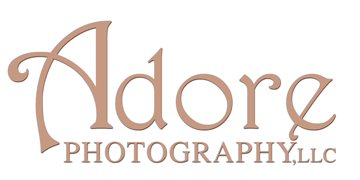 Louisville, CO
Boulder, Denver & beyond!
Fantastic Wedding Photographer
Reviewed on

5/28/2014
Jessica B
Shannon is an amazing wedding photographer. We used her services for both our engagement photos and our wedding photos. I really appreciated that she met with us several times before the wedding to be sure she knew exactly what we wanted including specific pictures, who needed to be included in each set of pictures and the timing of the day. She was very efficient and was able to get every photo we wanted and more without being obtrusive. The photos turned out beautifully and I can't wait for our album to come in. I would definitely recommend Shannon to any couple looking to get married in the greater Denver area.
---
Bride
Reviewed on

1/27/2014
Stacy W
Shannon at Adore Photography was the BEST photographer ever!! She's one of those photographers that can really capture moments not just take pictures. I cried looking at her previous wedding albums the first time I went to see her because they were so beautiful and you could feel the moments in the wedding days she created. Not only does she take the best photos I've ever seen she was also so wonderful to work with! I had trouble with each and every one of my vendors but her - she was an absolute joy to work with, super pleasant and on top of what needed to be done. The package and everything that is included is awesome too! I highly recommend her for weddings!!!!!
---
Great Experience
Reviewed on

12/06/2013
Kara H
We had the greatest experience working with Shannon for both our Engagement and Wedding Day pictures. She was a true professional and also knew how to keep the mood lax when it was appropriate. We had over 25 people in our wedding party and never once were things confusing or disorganized as Shannon kept the party together and shoot moving right along. Our outdoor wedding was hit with a rain storm last minute so we were forced to move the ceremony inside, Shannon didn't flinch having an inside routine to keep the night moving along which is key when you are paying a facility by the hour. Being from out of state we didn't really know someone that knew someone that knew someone who could photograph our big day, so there was definitely speculation going into finding the right photographer but all that was put aside when we sat down with Shannon and laid out a blueprint for both shoots. She made a big wedding day task something neither one of us worried about so we could enjoy our day together.
---
Reviewed on

7/12/2015
Anna H
Shannon is the absolute best, I would recommend her in a heart beat. Our wedding had all sorts of fly by the seat of our pants moments after it began to downpour on our outdoor ceremony in Grand Lake. I cannot say how thankful I am to have Shannon by my side throughout the day. She was the glue that kept us all together that day and remained calm and professional throughout the entire day. The photos she was able to capture were above and beyond our expectations. I am not a photogenic person and I even I loved the way I looked in both our engagement and wedding day photos. She captured so many special moments that remind me of exactly how I felt that day. It's only been two weeks since our wedding so I've only seen a fraction of the photos but felt such positive thoughts towards Shannon after our big day that I just couldn't wait to write a review for her!
---
Amazing, professional, friendly
Reviewed on

11/19/2014
Kerry S
We had the greatest experience with Shannon. She photographed both our engagement session and our wedding. We love all the photos, but more importantly, we loved Shannon! She was professional, enthusiastic and flexible throughout the entire process. We chose the the biggest package that included an album credit, a canvas print and 8 hours. Shannon was super accommodating when it came to adding time and working with our schedules. My husband travels constantly for work and Shannon was flexible and patient every time we had to reschedule. She was prompt in responding to all communication and was super helpful in all aspects of our planning process. My husband is not exactly fond of having his photo taken and Shannon made sure he was comfortable and provided creative instruction to ensure we got beautiful photos. We are beyond happy with our album, canvas and all the wonderful shots she took. We plan on using Shannon for all of our photography needs in the future!
---
Adore was amazing
Reviewed on

10/27/2014
Alexis M
Shannon was extremely professional, as was her co-photographer. She worked with our budget and made a package with our needs and wants. I would suggest her to anyone looking for a quality photographer with a reasonable price!!! My guests were impressed with her as well.
---
Adore Photography - the best!!!
Reviewed on

10/27/2014
teri H
You want awesome memories - Adore Photography is the key. We love everything Shannon did and produced.
---
Shannon was a natural
Reviewed on

10/27/2014
Valerie T
Shannon did a fantastic job helping us plan what we wanted, how to get what we wanted, and set a budget. She was very flexible and so easy to work with. She felt like a natural integrated part of our wedding and we hardly noticed her taking pictures. She gave us great suggestions of how to make our photos better and ideas for where to take photos after the wedding.
---
Absolutely amazing!
Reviewed on

10/15/2014
Jennifer P
I can't even begin to say enough good things about Adore Photography! Shannon was wonderful to work with and the special moments she captured are beyond anything we could have imagined. We were nervous about being photographed but she put us at ease and made the entire process painless. Shannon was always on time and quick to respond to our e-mails/phone calls. We had a crazy windstorm come up right when the ceremony was supposed to start and she went above and beyond by calming me down. She was very efficient gathering everyone up for our long list of formal pictures so we could get to enjoying our reception. Within a day or two of the wedding she posted a few preview pictures on Facebook and the rest of our pictures were not long behind them! The album she put together is beautiful and we love the special crystal flash drive our photos came on. We are so happy with our pictures and the whole experience and highly recommend Adore Photography!!
---
Loved working with Adore!
Reviewed on

9/24/2014
I got married this past January, and it was great to work with Adore Photography! They were so flexible about the weather and being up for anything day of- snow or shine! The pictures turned out great, and we really love the album we received with our package. It is VERY high quality and I know it will last forever.
---
ABSOLUTELY AMAZING!!
Reviewed on

9/23/2014
I would recommend Shannon from Adore photography to photograph everyone's wedding!!! She did an absolutely amazing job capturing our special day and was so creative and artistic in her style!! She was extremely reliable, easy to talk to, and professional! She has tons of experience and knowledge about lighting, finding creative back drops, and Shannon is amazing at helping people/couples find perfect poses! She is really great at instructing people about how to stand, where to put their arms, which direction to face, etc., which was extremely helpful to me!!!! I wouldn't have been able to pose without her direction!! My husband and I got married last November, and we look at our photo album ALL THE TIME!! She captured our entire story, with such great quality!! Every family member has commented about how incredible Shannon did with our wedding!! I only have the best things to say about her and her business!
---
Amazing Photographer!
Reviewed on

9/23/2014
Lindsey R
Shannon is a wonderful and organized photographer. My first impression of her was that she is on top of things! After contacting multiple photographers to get pricing ideas and times to meet with them, she was the only one that followed through with what she said and got back with us in a very short time! Shannon spent extra time visiting the sites that both our wedding and reception were located at to find good areas for pictures so that she would be ready the day of. She was very patient and efficient with her time and getting everyone who needed to be in the picture together. AND THE PICTURES TURNED OUT AMAZING!!!!! I have had multiple people mention to me that they loved the photographer and cannot wait to see the pictures, some have said that the pictures look like they came from a magazine... that is absolutely what I want to hear for my wedding pictures!!! I honestly cannot say one thing bad about Adore Photography or Shannon! If you think the prices are a bit much, she offers an al la carte option too which we went with to meet our budget needs. I am so happy we found Adore and hope to use it again in the future and will definitely be recommending it to other friends and family!
---
Simply Amazing!
Reviewed on

11/05/2012
stephanie m
Shannon is the best! She captured moments during our wedding and throughout the day that displayed what a Fairytale day it truely was! She and Molly are professional, respectful, fun and kind. We just recieved our wedding album and we LOVE it! Thanks Shannon for all you did and we will refer you to all our friends! Marcus and Stephanie
---
Adore Photography is Awesome!
Reviewed on

10/29/2012
Rebekah K
Shannon did an absolutely fantastic job at our wedding. I had used her in the past to do individual portraits and she has always done a phenomenal job so it was a no-brainer in booking her for our wedding! She was very organized, prepared, and professional at each of our meetings. She made sure to capture a variety of shots - a mixture of posed photos that we requested as well as artistic and candid shots (which were my favorite!) She caught on film very special glances and smiles between my husband and I, and amongst our family and friends throughout the wedding day that we are so happy to have. Shannon has a wonderful eye for framing a shot and utilizing different and interesting photographic effects to really capture the moment. I recommend her in a heartbeat and plan on booking her in the future for kids and family photos!
---
Best Vendor I Used
Reviewed on

4/09/2012
Kristen N
Shannon was highly recommend to me by another photographer and I understand why. She is the perfect combination of professional, fun, and easy going. Not to mention, her prices are great compared to other photographers. Shannon took our engagment pictures and wedding pictures for us and we could not be more pleased with how they turned out! When I began looking for a photographer, I did not realize how crucial your photographer is. She is definitely the vendor I communicated with the most and dealt with for the longest period of time. Shannon was so organized and on top of things, she made everything easier for me. Shannon takes the time to make sure your positioning is perfect in pictures, but she is fast and still very laid back. Our wedding album is beautiful and she got every picture that we asked her to take. She even stayed late at our reception to make sure she got all the main events. Can't say enough nice things about her! She is awesome!
---
AWESOME!!!!!!
Reviewed on

10/31/2011
ramona p
Shannon was the best vendor I hired for my wedding. My pictures came out beautiful. We also did our family pictures with her as well. I truely believe that Shannon made my wedding day the best ever. She has an eye for great posses. I recommend her to everyone I know.
---
Shannon did a FABULOUS job!!!!
Reviewed on

10/30/2011
Jennifer F
We were nervous about hiring a wedding photographer because we had other friends who had been very disappointed with the people they had hired. Shannon put us at ease the first time we met with her, because she listened and understood what we wanted. (We didn't want a photographer who was so visible during the wedding, that they became the main thing people were watching). Looking back to our wedding day, neither my husband nor I can remember seeing Shannon during the ceremony. And yet she captured all of the moments we could have asked for! She also did a fabulous job with the posed shots, and knows how to work with kids (who want to act silly), and how to get people to look good in pictures (by instructing them on where to put their hands, or how to look more relaxed). The proof is in the final results. We just received all of our photos from our wedding and they are absolutely phenomenal. High quality, and a variety of moments were captured. In fact, we are so happy with all of the images, we ordered a much larger album from Shannon than we ever would have planned on. The digital negatives are high resolution, and we just keep looking at them on the big computer screen, marveling at the beautiful color and detail. We can't believe how lucky we were to have found Shannon. Friends have also commented on how great our pictures are, and those who are already married have said that they want to hire Shannon if they do an anniversary event. Really, she's that good. I can't say enough.
---
professional and got great results
Reviewed on

10/27/2011
Kurt T
We chose Adore because we felt that the owner (Shannon) was very trustworthy and had a lot of experience with weddings. In the end, we were very happy with the results. Shannon and her associate took excellent pictures and were barely noticeable throughout the night. We were able to just have a good time and enjoy our pictures later. Highly recommend.
---
We mattered to the photographer!
Reviewed on

8/17/2011
Taryn D
Adore Photography was wonderful. I loved Shannon. This is a small company and I always felt that our wedding was the only wedding that mattered- she got to know us and really seemed invested in making sure our desires were met. We were planning our wedding from out of state, so the planning was difficult. But, not with Shannon. She was willing to go the extra mile (literally driving from Ft. Collins to Denver or Boulder) to meet with me whenever I came to town. We got married on the CU campus in Boulder and she even previewed the campus to find the best places to shoot. On the day of she was amazing! She was able to control my enormous bridal party with confidence and a creative touch. She made me feel both comfortable and gorgeous during the entire photography session. My husband was really worried about having a photographer that seemed to interrupt things. Shannon never did- in fact during the ceremony and reception it was like she wasn't even there. Yet, she was able to capture so many amazing shots. Best of all, we couldn't have been happier with how our pictures turned out! I still look through my album and tears still spring to my eyes. Once, my husband even showed our album to At&T Cable Salesman. Our pictures will stand the test of time. I would recommend Adore to any or my friends or family. Not only that, but I am looking forward to working with her as we grow and add family. Shannon is more than a photographer. She is a friend.
---
Meet The Owner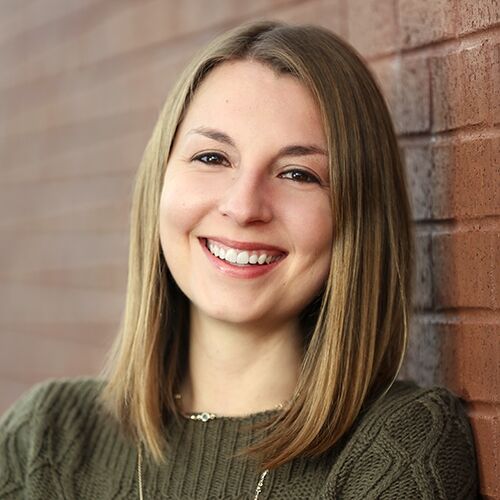 Shannon Scholtes
Hello! Thank you for your interest in my photography! Below are a few fun facts about me. Enjoy! I have been a professional photographer for 10 years and photographed around 200 weddings. I think every couple deserves to have wedding photos that they LOVE and a really great experience with their photographer. Besides photography, I love dark chocolate, hiking, biking around town with my family and growing my vegetable garden. I am a native Coloradoan. My husband is from Germany. We met in Germany and had a very long distance relationship for 1.5 years until he moved to Colorado.
Send Message