Home

Affinity Photography
About this Vendor
Fun & Creative. See why our clients recommend us.
Expect your wedding story to be romantic, personal, overwhelming, emotional, beautiful, powerful, exciting, creative and a serious amount of fun. I think your photography should be nothing less. I'm excited to learn about your wedding details! -Sean
Details
Online Proofing, Wedding Albums
Contact Info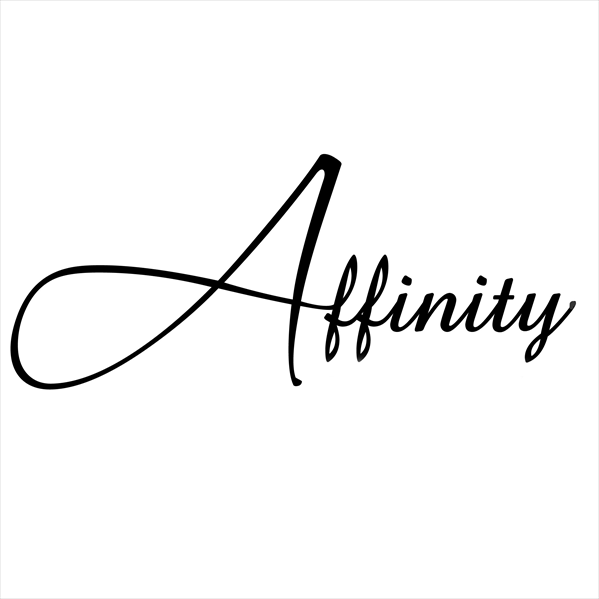 Seattle, WA
Seattle and beyond
I have an affinity for Affinity! Haha, seriously though, they're awesome
Reviewed on

7/24/2014
Liz C
We loved our experience with Affinity. Sean was the first photographer we met, and we knew instantly that he was the right choice for us. I'd checked out his online portfolio pretty extensively -- amazingly gorgeous -- and just wanted a meet and greet to make sure we were on the same page. Chris and I immediately clicked with Sean and his wife Candace; they are funny, warm, talented, and were very excited to be involved in our wedding day. You never have to ask Sean to go the extra mile; he is always ready and willing to accommodate ideas. We got married on Orcas Island, and he and Candace traveled up to the island with us a few weeks ahead of time to do a preliminary scouting mission. He also did a two part engagement shoot with us in different locations. Sean's assistant, Kiel, is wonderful as well. The whole team is easy going, easy to work with, and take beautiful, creative photos. We wanted our wedding to be fun, whimsical, and a little quirky, and Sean and Kiel definitely captured the essence of the event. Worth every penny! We couldn't be more pleased with the results. Artistic photos + great personalities = can't go wrong!
---
Affinity Photography is amazing!!
Reviewed on

8/20/2014
Sean Hoyt of Affinity photography is truly talented! He is creative beyond belief and balances that with his technical skills to capture this special day. Sean kept everyone loose and smiling with his humor. He was always in position to capture all "the action" and did so without us even being aware. Sean works hard to capture the memories of your day. Worth every penny! Supremely satisfied Mother and Father of the Bride
---
Best Photography in Seattle!
Reviewed on

11/05/2012
Taryn H
Sean and his assistant for the day were absolutely amazing to work with. They were with us from start to finish and made our wedding day flow smoothly while also making sure we were having fun. I was beyond excited to see the final product, there was not one photo that I did not like. Sean listened to what style of photos and locations were important to us and came up with some amazing shots. His expertise and artistic touch really shine through his work. I would recommend him to anyone that asks. My bridal party was very impressed with him and we are still getting comments about how professional yet fun he was to work with, which is important on your wedding day in order to keep the stress and nerves to a minimum! Thank you Affinity Photography for capturing all those important moments for us and helping us to treasure them forever!
---
The Best Quality & Service
Reviewed on

12/16/2014
Sallye S
Affinity/Sean was a pleasure to work with. We love our wedding book. It's worth spending the money to have quality that will last.
---
Too long to get our weding photos
Reviewed on

11/01/2014
The quality of the photos was great and they were great at the wedding taking the photos. What was unacceptable was the overall service. It took us 9 months for us the get our photos from our wedding (wedding book) and our engagement book.
---
A Magician with the Camera
Reviewed on

11/01/2014
Aileen and I were really happy to work with Sean. For our engagement pictures, we did a session for each season. It was challenging as it was all dependent on the weather, but thankfully Sean was flexible and accommodating. It's very impressive how Sean can capture the moment in a way that is even more beautiful than what you see live. Sean is magical with the camera, as if he's able to create fire out of thin air. We haven't see our wedding pictures yet, but Sean has given us a some previews that has us excited. We look forward to having Sean capture our other life's moment.
---
A 5-Star Photographer All-Around!
Reviewed on

10/31/2014
Lois F
We hired Affinity Photography for my daughter's wedding on 8/9/14, and highly recommend them. Unlike many photographers who only work for 7 hours on a wedding day, adding per hour charges if you want him to stay longer, Sean is there from start to finish (if you wish) covering everything from the bride getting ready until the last guest goes home. He brought THREE assistants with him and, other than when we did the 'posed' shots (which he had organized ahead of time on paper so they were over in a breeze), I honestly was not even aware of any photos being taken...THAT is how unobtrusive they were! Having more than one photographer provided us multiple perspectives/views for the photos and allowed different photographers in two places at the same time...all done very unobtrusively! I had always been one to list "pictures" lower on my list than wedding priorities than other things but that has all changed. After all the planning, once the day is over all you have are your memories and the photographs. When we got our photos, I was literally brought to tears as it brought back every emotion and feeling I had on that day. Sean's photos are that amazingly beautiful. I think he took over 1300 photos that day and there is literally not a bad one in the bunch. His package price includes engagement session(s), all day wedding coverage, an album for the bride and groom, and free downloads of every wedding photo taken (even for your friends and family!) For a very nominal cost, he is glad to print out photos and send to you as well. The photos did take 2 months to arrive after the wedding, and we were very anxious for them, but it was peak wedding season and I have heard that this is a typical wait time. They were well worth the wait though, I promise... they were absolute perfection.
---
Affinity is great!
Reviewed on

10/31/2014
Amy D
Sean and Candice at Affinity are wonderful! We knew we wanted to meet them as soon as we saw Sean's portfolio. About 10 minutes into the meeting we knew we wanted to hire him. His eye and passion for photography are top notch. We love our photos! His approach won me over. He's not the kind of photographer who shows up on the day and tries to make it work. He scouted our location well in advance and came with ideas. He was also terrific at seeing something in the moment and suggesting we try it. He had great ideas but was never pushy when someone was uncomfortable being photographed. Since we don't get dressed up like that... well, ever, one of my biggest fears was that the photos from the wedding would feel like photos of strangers. Sean really captured who we were, just in fancier clothes and looking beautiful. We are thrilled with the work he did and highly recommend him and Candice!
---
PERFECTION!!!
Reviewed on

10/30/2014
On a scale of 1 to 10, Affinity Photography is a 20!! Everything about our experience was positive in every possible way; they are absolutely professional & reliable! Sean is incredibly talented! His creativity & expertise is truly amazing. Candice keeps everything moving along beautifully so time isn't wasted, while Sean captures the most glorious photographs. As we told our daughter when she began her search for a photographer, "Following The Wedding, your lasting memories will be centered around The Photographs! HIRE THE BEST!!" .... and she did! Many thanks to Sean & Candice and their talented team!!
---
Best Wedding Photographer in Seattle!!!
Reviewed on

10/30/2014
Lili E
Hiring Affinity Photography was, hands down, the BEST decision I made for my wedding. Sean and Candice are wonderful to work with - extremely thoughtful, patient, professional, creative, and talented people. Sean's dedication and passion for his work was the selling point for me - I knew I wouldn't be getting another typical wedding photographer, but a true artist who would capture my wedding in a one-of-a-kind way. He is such an easy going and fun guy to spend time with - we thoroughly enjoyed all our planning sessions because he was always coming up with new ideas for what we could do with the photography and above all, wanted to make it a fun experience for everyone involved! From engagement photos to the wedding day itself, I was amazed by the level of thought and planning that went into every shot, and the way he was able to capture and deliver what felt like a full representation of "our experience," rather than just a series of photos. We were so impressed with the way Sean and his team worked with us on the wedding day itself. They had multiple photographers available to capture all the important moments, spent unlimited time with us during the day and did not leave until the last guest left the dance floor. The way they worked during the ceremony and reception was also impressive: they were so respectful of the ceremony and the experience of our guests and were expert at blending into the crowd while still getting all the shots they needed. Affinity is worth every penny, and the cherry on top is that they also happen to be wonderful people! You will LOVE working with them, and the photos they provide you will blow your mind, I promise!
---
Affinity is #1
Reviewed on

10/30/2014
Worth every penny. Sean & Candice were the most pleasant and helpful people I've ever worked with. The quality of the photos were out of this world. Don't waste your time with anyone else!
---
Affinity photography
Reviewed on

10/30/2014
Great experience with affinity photography! They did an incredible job of recognizing what was important to us and capturing all the special moments. Sean's artistic eye is unparalleled to anyone we've ever worked with.
---
Affinity is fantastic!
Reviewed on

10/30/2014
Karen D
We met with several photographers, and from the first meeting we knew that Sean was the right photographer for us. He was organized, prepared and really connected with us personally. His desire and ability to "tell a story" is incredible, not to mention the great value for the service he provides compared with other photographers. We were the only wedding that Sean shot on that day so he was available well before the ceremony for photos, throughout the event, then came back for our post-wedding casual event (that wasn't even part of the original agreement). Sean also did all the planning for our engagement photos on location in Seattle, and created a fabulous photo guest book from this shoot. Sean taps into what you want in a photographer, not the other way around like many photographers who need to "run the show". We have since sought out Sean for business photo needs and will continue a personal relationship with him. I highly recommend that you meet with Sean at Affinity before choosing your photographer!
---
Your search stops here - hire these guys!!!
Reviewed on

10/29/2014
Sean and his team are flat out amazing. Sean is an amazing photographer that is able to capture the event with a photo-journalistic style that captures the event from start to finish, but he introduces his own style that makes his photography unique and original. The photos from our wedding are terrific. Sean did an amazing job capturing the essence of the event, and did so with a style that reflected us. When we received our wedding album, I was completely blown away. The way that he put the album together tells the story of our day, captured everything that was important to us, and illustrated just how much Sean listened to us - and our story. It is obvious to me that Sean loves what he does for a living. He has a great team backing him up, and they were all excited to be a part of the biggest day of our lives. If I could do it all over again, I'd hire them again in a heartbeat, and would happily refer my friends and family to Affinity without question. Thanks Affinity!!!
---
Wonderful team of photographers
Reviewed on

10/27/2014
Anne M
We used Affinity Photographers for our wedding which took place at the WAC 6/26/2014. The shots were spectacular and Sean had a lot of creative ideas for some unique shots at Kerry Park and at the venue. Overall we are very pleased. On the day of the wedding there were four people from Affinity that were on the job, and they were there for the ENTIRE day, they do not charge by the hour nor have a set end time, they were there until we left. Finding someone of Sean's caliber that can offer this type of service was not found elsewhere, everyone else either charged by the hour, or would charge extra depending on the duration. We had a photographer at our house in Shoreline where the groomsmen got ready, and then Sean, his wife, and an 2nd helper were downtown where the Bridesmaids got ready. I would estimate the 4 of them worked for about 16 hours (each) that day including travel, setup, and tear down time. On top of all this, our pre-wedding or "engagement" photos were included in the flat rate and we were not only able to get those done but he took a lot of extra photos of our 7 month old Shih Tzu which was a really nice bonus. Also included was a photo album and wall print, we feel we received a lot of value in what we got. I don't think it's necessary to ding any stars for this, but it took until 10/25/2014 to receive our pictures at the online gallery. I do appreciate the work that went into touching up all the photos, and I don't doubt a lot of time was spent working on them, we just feel that 13 weeks was a bit on the high end. Some of this had to do with scheduling our first look at the photos which resulted in a few additional touch ups; though our first look also wasn't scheduled until 9 weeks after the date. On the other hand, between the photographers there were about 15,000 (if I recall correctly) photos to wade through, meaning that in the end there was a great shot of every moment we wanted. I think I would prefer him having more photos to go through and having it take a little longer, as opposed to him having less material to work with and it possibly taking less time. I would definitely recommend Affinity to someone else -- thanks again!
---
Everything we needed and more...
Reviewed on

10/27/2014
Brandon S
Sean and his team were always the choice for us. We knew his work, which is amazing, and knew that his style would fit best for us. There is an ease with Sean and his wife Candace, and his assistant Lydia that you just don't easily find. They are present, warm, engaging, funny, involved, and genuinely excited to be part of the wedding day. Sean is open and willing to accommodate ideas; he goes the extra mile and has some pretty clever ideas of his own. The whole team great to work with, and take beautiful, creative photos. Our goal was to have our wedding to be fun, enjoyable, and a little quirky, and wanted to make sure everyone walked away with a photo. We had burlesque performers taking photos with our guests as they came in to the event and Sean and Lydia definitely captured the essence of that style, flare and fun we wanted, while doing a great job of getting everyone into it. You pay for quality and that is what you get here. Plus you get artistic photos and great personalities. We couldn't be more pleased with the results.
---
The best decision we made for our wedding!
Reviewed on

10/26/2014
I believe Sean's portfolio speaks for itself but also know that he will add great energy to your wedding day. That energy is infectious and it seemed like *nothing* I asked for was out of the question. He researched the venues and their lighting, met with the pastor to work out the restrictions and came up with so many creative ideas. I did not have to worry about anything regarding the photography, he and Candice (his wife/assistant/jack of all trades) were on top of everything. I would recommend Affinity over and over, his talent is worth every penny.
---
Love!
Reviewed on

10/26/2014
Kristen S
Sean photographed our wedding 6 years ago! We were happy with every aspect. Sean and Candace went above and beyond for us. They spent the whole day with us and even scoped out local sights for photos. We have continued using Affinity for family photos over the years and continue to be amazed!!!
---
Amazing
Reviewed on

10/26/2014
Sean and his team does an amazing job. He shot our wedding 5 years ago and since has shot our family photos. He is great with kids, very patient and kind. I would highly recommend Sean for a wedding photographer but also for a family photographer. My kids just love him.
---
Affinity was great!
Reviewed on

10/26/2014
Jerusha R
We had a great experience with Sean and Affinity. He was very easy to work with and took amazing photos for both our engagement pics and wedding shoot. We'd gladly recommend him to anyone needing a photographer.
---
Affinity Is the BEST!!!
Reviewed on

10/07/2013
Affinity photography is flat-out amazing! At first, we were interested in Affinity because we loved the look of Sean's photos - he has an amazing eye, and a style that captures unique creative shots that embody the event and the personalities of the couple he is shooting. When we met with Sean, we understood why we like his work so much – he absolutely loves photography. His enthusiasm for the process, from start to finish is unmatched. Every step of the way through the process, Sean made us feel comfortable, listened, and did everything he could to make sure our wedding photos were perfect. However, the best endorsement I can provide is that Sean was truly invested in making our day special. From the moment we met him, Sean was as excited about our wedding as we were. He captured our wedding in a way that allows us to relive this amazing day through our wedding album. We have recommended Sean to friends and family, and I can whole-heartedly recommend Sean to anyone looking for a great photographer to capture the magic of your wedding day.
---
Better than I could have asked for!
Reviewed on

10/06/2013
Meredith J
Sean with Affinity Photography not only impressed us with his incredible artistic ability, but also made me feel comfortable and relaxed throughout the day. My husband and I now consider him a friend and plan to use him for all of our future family photos. We are blown away by the quality of our engagement and wedding pictures and will treasure them forever.
---
Groom
Reviewed on

10/06/2013
Sean was very professional and useful in the whole process. Both he and his wife were flexible, competent and non-intrusive. Very pleasant to deal with. Beautiful pictures, and all photos were released to us- no nickle and diming,
---
Look no further
Reviewed on

10/06/2013
If you are looking for a wedding photographer, look no further. That is, if you are looking for a photographer who enjoys working with their clients and researches your locations and will capture beautiful memories of your special day, then Affinity Photography is who you should pick.
---
One of our best wedding day decisions
Reviewed on

10/06/2013
Choosing Affinity as our wedding photographer was truly one of the best decisions we made when putting our special day together. Sean took great care in making sure that the photos he took and compiled for us were ones that captured our love and wedding as beautifully and sincerely as we could have ever hoped for. I highly recommend Affinity to anyone and everyone!
---
Send Message