Home

Amy Rizzuto Photography
About this Vendor
Authentic . Fun Loving . Beautiful
Hi, I'm Amy, lover of unique photographs which capture the true spirit and authentic beauty of the people inside of them. By using a photojournalistic approach and soft natural light, your wedding day photographs will tell a story, communicating on their own, without a need for words.
Details
Contact Info

Madison, NJ
Tri-State & Destinations
Best Decision I Made For My Wedding
Reviewed on

4/22/2014
Melissa R
I booked Amy for my April 2014 wedding, and it was the best choice I made for my wedding. She is a wedding enthusiast, and was kind and cheerful throughout my whole wedding planning process. She was always available to chat about any questions or concerns I had, and even offered helpful suggestions for other aspects of my wedding that did not affect her. She is just truly such a nice, genuine person that she wanted to help -- and truly cared about my wedding and me and my husband. I believe you need a wedding photographer who is very cheerful and enthusiastic. Amy definitely fits that criteria, and her excitement is contagious. The day of the wedding, Amy had Mekina and Leandra help out. All three of them were very pleasant and fun to be around. They were great at arranging shots - very thoughtful and creative. At one point, they somehow were able to take a beautiful picture in my old bedroom at my mom's house of my wedding dress, and somehow avoid any of the clutter or old paraphernalia lying around that would have ruined the picture. In short -- they can turn anything into a beautiful shot, even if a room is messy, or there are outdated decorations in a room. The wedding pictures were beautiful and stunning -- words cannot describe how impressed I am with their work. People have been raving to me about how great my photographers were. Pictures are truly the most important thing at your wedding, and they truly exceeded my expectations. I have been to many weddings, and I have seen photographers who take pictures because it's their job. Amy and her crew take pictures because they see the beauty and magic in something and need to capture it. I remember distinctly telling Amy that my adorable nephew/ring bearer was getting his hair combed while in his tux, and I saw Amy's eyes light up -- she immediately rushed to ensure she capture the photo, and you could almost see the creative juices flowing through her mind. She is the most eager and thoughtful wedding photographer I have ever seen, and I am incredibly thankful that she was there to capture my wedding day. Amy, Mekina, and Leandra are true professionals. They are experienced and courteous, and were able to take charge - directing people where they needed to go and when - in the way in which you hope your photographers operate. Further, some pictures were even ready for my viewing the day of the wedding (which were then displayed on a laptop at the reception), and my entire picture collection was available electronically two weeks after my wedding. TWO WEEKS! I was pleasantly shocked. Amy's prompt, yet still unbelievably flawless service is impressive. Last but not least - there were a few "hiccups" on my wedding day that added some stress and caused some delays to our schedule (such as our limo being late, which caused me stress and delayed our pictures). Amy and her crew truly showed their true colors when this happened, by helping out. For example, while we were rushing to get to the church, they helped us make sure we had everything with us in the limo. They were there to lend an extra hand when something unexpected occurred, even though it had nothing to do with the pictures. I truly appreciated them going above and beyond what I hired them to do. Overall, I highly recommend Amy Rizzuto (and Mekina and Leandra) for your wedding. I wish I had another momentous life event coming up so I could book Amy all over again!
---
Look no further
Reviewed on

12/13/2014
Eileen W
My husband and I were married on November 15, 2014 and used Amy as our photographer. Its hard to know where to begin when talking about Amy. First, her photographs are absolutely STUNNING, which is easy to discover from the incredible work that is displayed on her blog. Amy is a truly talented artist, whose skill is surpassed only by her passion for her clients. Amy is warm, kind and truly interested in getting to know her clients. I knew from the minute we sat down with her at our first meeting that we had made the right choice. Amy and her team were simply incredible on the wedding day. About two weeks before our big day, we met with Amy to discuss the specific timeline of the day and the photographs we wanted. Without missing a beat, Amy remembered everything we discussed, took charge of the day and provided us with the most stunning photographs I have ever seen. A truly unique aspect of Amy's services is that she provides a "Wedding Day Slideshow" that goes up at the end of your reception showing some of her favorite shots from the day. One of my favorite memories from our wedding was a close friend of mine running up to me on the dance floor and exclaiming how gorgeous the photos were. The best part about Amy is how supportive she is . I could look to her at any moment and she would guide me to where I needed to be, making sure we got every shot we could in and making sure we were happy with how things were going. The emotional support we felt from her cannot be matched. Her and her team also managed to efficiently organize our extended families and friends for large group shots with a take charge attitude that truly impressed, and saved us precious time. Throughout our entire reception, and ever since our wedding day, countless guests have commented on how incredible our photographer was. Amy is a gem and a star on the rise. Booking her was the best decision my husband and I made planning our wedding, and we would do it again in a heartbeat!!
---
Simply amazing
Reviewed on

3/17/2014
Victoria M
Its hard to find the words to say how captivating Amy really is as a photographer. From start to finish our engagement photos and wedding photos were breathtaking! She truly captured our love in photographs and the love our family and friends have for us as a couple. Amy is not only a professional but someone who truly cares about every single couple she shoots. I am an extremely picky person when it comes to photographs and Amy exceeded every expectation I've ever had. She answers emails or questions promptly, she really guides you when you need it for stances and poses, she allows suggestions so your own creativity can also shine through (not like you need it ! Amy has such visions and her photos are just stunning) On your wedding day you really want someone who knows what they are doing and who genuinely ENJOYS what they do, and that is Amy through and through. Amy truly made David and I feel warmly welcomed and completely comfortable in front of the camera at all times. I felt like a beaming gorgeous bride and I now have the photos to prove it! If i had to choose one thing from my wedding that I would never change or replace its Amy as my photographer.
---
Incredible Photographer and Experience!!
Reviewed on

7/20/2015
Casey R
Aside from picking out my dress, my biggest concern when my husband and I got married in May was choosing a photographer. I had seen some of Amy's photos from my cousin's roommates wedding that she had taken in Red Bank, NJ two years before I was even engaged. I always kept her name for when I got engaged and reached out right away. We met for coffee and I knew immediately she was the one for us. Amy was asking about our love story and really wanted to know us as a couple and our journey to our wedding day which I loved. What truly makes Amy so special is how passionate she is about photography. when my husband and I did our engagement photos it was the first time we were having them professionally done. She was so patient and made the experience so memorable. Amy paid such amazing attention to detail from the right pose, lighting, etc. My sister and nephew had come along to help hold our dog Ralphie when he wasn't in pictures and I loved that she had us take some photos with them as well. To this day they are some of my favorites. Moving to our wedding day, Amy and her team were right on time and just always made us feel comfortable. From getting ready in the hotel, to the church, beach photos and reception Amy was incredible especially being that she was 8 months pregnant! At the reception my husband and I were given a sneak peak at some of our photos from the day and I couldn't help but start crying. Amy and her team made our day so special by capturing each moment as it happened. With a lot of my friends getting engaged I am so eager to offer Amy's name as someone they should look into. Aside from her incredible talent, she is a beautiful person inside and out. She made us feel so comfortable during our year and a half engagement and I cannot thank her and her team enough. Each photo is more beautiful than the next and I know we will treasure them for all our years to come!
---
Reviewed on

6/12/2015
Jamie B
Amy was by far the best thing that happened to me during the entire wedding planning process. Not only is Amy a fantastic photographer, but she is the sweetest person you will ever meet. She made us feel so comfortable during our engagement shoot and she was just such a calming force on a hectic wedding day. Amy has such a great eye and finds the most beautiful places to take pictures. She is also incredibly prompt in returning your e-mails and at getting your photos to you and I loved seeing previews of everything. She was helpful in every way possible. You will be INCREDIBLY happy by choosing Amy to be your photographer.
---
The Best Wedding Photographer in New Jersey!
Reviewed on

5/06/2015
Amy K
Amy Rizzuto is the best wedding photographer I could have ever dreamed of. Now I know most brides say that, but words just really fail to describe how incredible her work is. From the minute I saw photos she took from a different wedding at my venue, I was just so awestruck at how gorgeous they all were. My eye just gravitates towards her work - the soft light, smoothness of tone and her ability to capture expressions is second to none. I don't know how she does it but she makes every single person in every photo look photogenic. She is a true artist and very talented at what she does! Not only is she an incredible photographer who will undoubtedly deliver gorgeous photos that you will treasure for a lifetime, but she is just as nice as she is talented. She was a pleasure to work with and know she is going to be extremely successful in the future!
---
Absolutely Fantastic!!
Reviewed on

5/04/2015
Brittany S
Amy Rizzuto Photography is one of the best choices we made for our wedding. From our first meeting to the last dance at our wedding, Amy was wonderful to work with. She is so knowledgeable about weddings and is always there if any help is needed with planning. On the day of our wedding, her and her team were amazing. All of our family and friends raved about how sweet they were and how fun they made the day for us. We just received our pictures back and I am ecstatic with how they turned out. Narrowing them done for our album will be a very difficult task. I recommended Amy Rizzuto Photography to everyone. You will not be disappointed.
---
Her raw talent is unmatched.
Reviewed on

3/26/2015
Karen M
Amy's raw talent is unmatched. My favorite picture of my wedding looks like it belongs in a magazine. She doesn't need to constantly use filters to emulate a style, her raw style shows her true talent and art for photography. On the day of my wedding Amy and Mekina were with me every step of the way. They captured the moments that meant the most to me on the day I married my best friend. On my wedding day I felt like these two were my friends! They never once made me feel awkward, nor did they overwhelm me with flashes. They took pictures of myself and my husband, and even beautiful moments between my family and friends. To top it all off Amy went above and beyond and sent me special pictures I had wanted to use for Christmas presents. She also happened to capture the most beautiful moment between my husband and his grandmother who passed away a month after our wedding. Those pictures brought us comfort and happiness in the weeks that followed. We can never truly express our gratitude. I can't rave enough about Amy. She has been so helpful and has gone above and beyond what I expected. Her style shows her raw talent. She captures moments as they are with an eye that is able to see the beauty and magic...even beyond what you see when you are in that moment. I am so thankful and grateful for both Amy and Mekina, as well as these beautiful pictures that I will cherish for the rest of my life.
---
Amy Rizzuto is Amazing!
Reviewed on

3/09/2015
Courtney B
I booked with Amy Rizzuto after seeing the beautiful work they did for a friend's wedding the year prior to my wedding. I just received my pictures and they are absolutely stunning! Amy the photographer was so easy going and great to work with, and really captured our special day so beautifully. She had also done our engagement photo shoot, which we were beyond thrilled with! From the initial correspondence, to the countless emails and calls with questions leading up to the wedding, to the day of, Amy was very helpful and prompt at answering any questions or concerns. I would highly recommend Amy! She is beyond amazing to work with!
---
MVV- Most Valuable Vendor!!
Reviewed on

3/05/2015
Jenna S
Amy is the most important guest that you won't have to send an invitation to! I say guest, because by the time you get married, you will have wanted to invite her as a guest anyway. From the minute you meet Amy, her warm welcoming personality assures you that she's not only awesome, but totally confident and in control. Her photographs speak for themselves- absolutely beautiful. She is a joy to deal with throughout the planning process, super organized, full of useful information, and totally prepared for the craziness of your wedding day. She may be short, but boy is she scrappy! She makes sure, with calm and ease that she gets EVERY shot, in ANY way possible, that you told her you wanted (she knows, because she asks beforehand!). She's standing on chairs, scaling windowsills, and in the freezing cold without a jacket (we were married New Years Eve) with such an amazing positive attitude. She has the perfect formula for getting all the formal photos you need, and all the candid moments you crave. The assistants she chose (Meghan Crotty and Nicole Detone) were awesome, and the general vibe of the day is so easy and fun. Even the guys felt like they were just hanging out with a friend (Nicole) while getting ready. Our photo booth was a hit, and everyone had so much fun with Meghan. By the end of our wedding, Amy had set up a small slideshow on her laptop and I was blown away to see such beautiful images so soon! The photo booth pics were up the next day and the slideshow was up and ready to share the day after. What a treat! Now that we have received all the images 9 weeks later, we are amazed at all of the big and small moments that were captured. The format she uses for photo sharing is so easy to share with family and friends, and they are all going crazy over the shots! They are perfection and we could not be happier we chose Amy to not only capture our wedding, but to spend the day with us!! She is the best- HIRE HER!
---
Wonderful Experience and Photographs
Reviewed on

1/11/2015
Morgan O
We could not be happier with how our engagement and wedding photographs turned out! We spent what felt like forever searching for our photographer because it was so important to us to find someone we trusted to preserve our wedding day for a lifetime. Once we started talking with Amy, it was clear how passionate she is and how much she truly cares about her clients. Amy and Mekina brought that same positivity to our slightly rainy and gray wedding day, and we were still able to get amazing photographs outside. Everyone was so comfortable and had so much fun taking pictures, it felt as though Amy and Mekina were our long-time friends. Amy was able to capture the magic of our wedding day perfectly! Looking at the photographs instantly brings us back to that moment and we are forever grateful for Amy's beautiful work.
---
Amy = Amazing Person & Photographer!
Reviewed on

12/27/2014
Melissa S
The best part of our wedding, the day, the year, the entire experience was Amy Rizzuto photography. My wife had a hard time picking a photographer because photography is one of her interests and passions. On your wedding day, if the photographer misses a moment, it is gone forever. There is no going back. After reading all of Amy's reviews, we felt confident that she would produce! We did not have a chance to meet with Amy before we booked her so she was kind enough to set up a skype meeting! We first fell in love with Amy at the Brooklyn Botanical Gardens for our engagement shoot. Amy produced in a huge way, she managed to cut out all the people in the background of the Cherry Blossoms and make us shine and look more in LOVE than we already are. Once we saw the engagement pictures we could not wait until the day of the wedding to see even more beautiful images. We had a beautiful fall day with an outside vineyard in the Hudson Valley. Amy and Mekina were professional, attentive, and great at wrangling a tough group of guys together. We already knew that the photos were going to be amazing, but there was more. The very next day, as we had a huge BBQ for all the people from the wedding and those who couldn't make it, we get an email with a slide show from Amy. It captured some pretty important moments of our day set to our first dance song which I did not think she could have remembered. It was so unexpected that it made my wife cry. It actually made me tear up as well, it was beautiful. Amy & Mekina were amazing, they were the bright shining stars of our event. Amy even had a slide show going during the wedding! They helped us in ways that we can not repay, and o yeah, the photos are amazing. Amy always answered emails with in the day and always made my wife feel special! When you are a vendor you are dealing with multiple brides, that some can get lost. Amy never made my wife blend in. She always made her feel special and unique. We loved having Amy by our side capturing the most special day of our lives! We hope we can work with her again!
---
Genuine person, beautiful work, and fun experience!
Reviewed on

12/03/2014
Yixian L
My husband and I did an engagement session with Amy in late October. It was such a great experience that I can't stop smiling ears to ears now as I am typing, looking back to that day! First of all, Amy sincerely wants to take the best pictures for her couples, and goes all out to achieve this. She's exceptionally responsive, she listened to our love stories, saw our family pictures, so that she could know us better and be prepared to take photos that show who we are and how we interact. Secondly, Amy is super organized. She sent out kind reminders and confirmations before we took the shoot. And she planned the timing of shoot with room for unexpected delays, so that even if things like traffic jam or late hair appointment occurs, the couple would still have ample time to take photos during the golden hours. For our session, we selected an indoor space as our first shooting location, and central park as the second. Amy suggested we meet at 3. On the day of our photo shoot, a lot of delays did happen. Also, the day was overcast so the best light would be gone earlier than usual. But we managed to finish our indoor part and get out to Central Park before sunset! I remember Amy pointing at the sun and said excitingly to us, "look! that's the sun!" If it were not for Amy's smart choice of time, we would not have been able to get any outdoor photos. Thirdly, Amy has an uncompromising professional spirit. She went with us anywhere we'd like to and continued to take photos until it's completely dark. We ended up going far far beyond our purchased time limit, and were prepared to make extra payment for her additional time. However, she refused to increase her charge and repeatedly assured us that all she wanted was to make sure we got all we wanted! Fourthly, Amy is such a nice girl that is so pleasant to work with. The minute you meet her, you'll know how sweet a personality she's got. Her excellent communication skills and clear but non-intruding directions made us feel at ease, so we can act like ourselves. She helped us to forget about all the hustle, to immerse in our little photo shoot of love. I believe social skills as good as such is one of the reasons why she's always able to take wonderfully authentic pictures that burst with emotions and affections. Trust her, she simply knows how to make you look like your true self, at the pretties! Fifth, Amy has wonderful photograph skills. She has an eye for beautiful lighting and composition. Our first shooting location was new to her, but she quickly identified elements that she wants to use in the picture, and figured out how we should pose ourselves so as to accommodate to the varying lighting. She obviously knew her trade well very, and was very good at capturing the decisive moment. She produced clean pictures in a very busy setting, and light-filled dreamy photos in an indoor environment. Indeed, like her own motto stated, Amy is truly capable of creating astonishingly beautiful photos! Sixth, the entire experience was a lot fun! This may again relate to her personality and social skills. We had such a blast during the session! And the joy showed up everywhere in our pictures! Amy and her lens just magnify happiness! Last but not least, Amy delivered her work fast, and in a quantity that exceeded our imagination! She's such an overachiever! All in all, I would highly recommend Amy to my friends, or anyone, who want authentic, beautiful, and fun pictures!!
---
Incredibly Talented Photographer To Capture Your Day
Reviewed on

11/07/2014
Kristen D
I consider myself a lower maintenance bride. As far as wedding planning goes flowers, invitations and other details are important, but were not a priority. We were most concerned with photography. Hiring Amy was one of the best decisions we made for the wedding. From her initial meeting with us, we knew we wanted Amy to capture our day. Amy really cares about her work. Amy did our engagement session last November and was INCREDIBLY flexible. The original date that was slated for the engagement shoot was pouring rain and our back up location was closed! She rescheduled with us on her ONLY day off in months! She listened to our ideas and concerns and got to know us. She makes sure you feel comfortable and gets the jitters out of you. We loved our engagement photos, so we didn't think we could fall more in love with Amy Rizzuto Photography. On the day of the wedding, Amy and her team (Mekina and Chelsea) arrived on time and just started shooting. They have an incredible eye for creating beautiful pictures out of something you would never put together. Their attention to detail is amazing. They even had photos at the wedding on a laptop as a preview to show their amazing work. We are so incredibly happy with the way our photos turned out from Amy Rizzuto Photography. Amy's passion and talent is what really stands her out from the crowd. I would recommend her and her team to anyone getting married.
---
You are in good hands!
Reviewed on

11/02/2014
My fiance and I are getting married next July in Charleston, SC, and choose local Charleston vendors for our wedding. However, as we call NYC home, we wanted our engagement photos to be taken here! As I searched The Knot to find an engagement photographer, I was overwhelmed with just how many photographers there were in the city. I ultimately decided upon Amy based on her portfolio as well as the personality of her website-- she seemed genuine, dedicated, and passionate. I am SO glad that I chose Amy. She was everything I thought and more! She was incredibly responsive via email, from my first inquiry all the way to my "morning of" emails. The morning of our scheduled session was incredibly stressful-- I had a blow out at Dry Bar, but unfortunately the curls fell out within an hour, and the Rent the Runway dress I had ordered arrived and was too big, so I was left scrambling to fix my hair and find a new dress in the last minutes before our pictures. Then, on our way to the park to meet Amy, we were delayed by the Columbus Day parade! I was sure that the stress of the morning would affect our photos. However, I needn't have worried. As soon as we met Amy, she put me right at ease. Within the first 15 minutes, I had forgotten about the morning dilemmas. Amy was so cheerful, reassuring, and professional. She knew all of the best spots in Central Park for photos, and made sure to take time getting shots in every part of the city we had envisioned, even taking a cab over to Brooklyn Bridge with us. She gave us guidance and tips on how to pose, without it ever feeling forced or staged. My fiance commented on how easy and comfortable she made the whole process. We left Amy around 6pm and went to dinner. By the time we arrived home, she had already posted a sneak peak photo online!!! I couldn't believe her timeliness. Then, the next day, she sent us five more "sneak peak" photos for us to share. Our family and friends were so impressed with the photos-- they told us they looked as if they had come out of a magazine, but yet they also looked very candid and true to us. My mom said she had done a great job of capturing our personalities and relationship. On top of all of this, Amy was just a kind, sweet, and fun person! I would highly recommend her for your engagement photos and big day!
---
BEST photographer in the NJ Area
Reviewed on

10/04/2014
Jennifer W
We booked Amy for our September wedding and an engagement session last fall. And where do I begin? Amy is such an amazing person and photographer. We loved her from the moment we met her. We had actually met with several photographers for our wedding prior to finding Amy and none were as fun, loving and just downright passionate about capturing love as her. After meeting her, it took us about a walk to the car to decide that she was the one. It's like falling in love, when you know you know =). She makes you feel comfortable in the camera, even my now husband who HATES photographs didn't mind taking hundreds of photos because she makes it such a relaxed, fun session. But really, it is hard to find photographers these days who take such great photos, but are equally still so personable and able to joke around and have fun. (We've both been in our share of weddings and dealt with other photographers.) I had more than a handful of guests, as well as almost every member of our wedding party comment on how absolutely amazing Amy and her team were. Besides their amazing personalities, Amy and team captured every moment and our venue perfectly and I could not be happier with the results! I love every picture I've seen so far and I can't wait for the rest!!! Everyone was in awe of the photos she put up at our reception. And she was the best decision I made for our wedding and I'm glad her pictures will last forever!
---
Amy Rizzuto Photography
Reviewed on

10/02/2014
Amy did an amazing job photographing our wedding. She has an incredible passion and talent for what she does that is evident by her work. Amy goes out of her way to make sure your photographs are everything you want and more. To us the photography was one of the most important parts of our wedding...and we knew Amy would go above and beyond our expectations. We have had so many comments since our wedding about how great our pictures are. Amy is talented, professional, creative, and fun and will make the best day of your life one you will be able to look back on and cherish for many years to come.
---
We LOVE Amy Rizzuto Photography!
Reviewed on

9/25/2014
Mallory R
I literally can't say enough about Amy Rizzuto Photography. She was the first vendor we booked after getting engaged and could not be happier that we chose her. She is absolutely amazing! Her energy and love for what she does is truly contagious and made me and my husband feel completely at ease taking photos with her. We were fortunate enough to have her take our engagement photos and wedding photos and she captured more than we could have imagined. I wish I could post photos to this review because the memories we have now thanks to her are amazing. My family and friends still cannot stop raving about our photos (we got 80 teaser photos the next day!) and can't wait to see the rest! Amy truly is a rare talent and you'd be foolish not to book her for your wedding!
---
Couldn't Love More
Reviewed on

9/23/2014
Dana G
From the day that my now-husband and I met Amy at a local Starbucks, she and her team have been the most incredible people to work with. Amy has such a warm personality that she immediately connects with any couple she shoots-- which I think is a major reason why her photos look more personal and intimate than any other photographer that we looked at. Anyone can capture poses and portraits-- Amy and her team capture *moments*. On the day of our wedding, Amy, Mekina, and Chelsea were absolutely incredible. Our guests couldn't get over how sweet they all are and how seamlessly they fit into the day. We received a slideshow of 72 images from throughout the day 3 days after our wedding which was amazing to show people who wanted to see just a few images, not the whole bunch. We got all our images 11 weeks after our wedding and we couldn't be more thrilled with how they turned out. Everyone who sees them says there really isn't a bad shot in the bunch. The whole team has such a creative eye for backdrops and lighting-- really the photos are stunning. The thing I was most nervous about in planning the wedding was not loving our photos (I know too many people who hate or are less than in love with their pictures). I can honestly say that Amy, Mekina, and Chelsea delivered more than I could have imagined. I could not recommend them any more highly-- seriously-- Amy and her team are INCREDIBLE!
---
The best photographer!
Reviewed on

9/04/2014
olha k
Amy Rizzuto photography was the best choice for my wedding. I was looking for the romantic -modern -sweet look to my wedding photos and Amy definitely delivered it . On top of that her personality is beyond sweet. She was really nice and creative during the engagement shoot. We got to know her better and on the wedding day it was like she was a friend, that's how comfortable she made everyone feel. She is very professional and punctual. I appreciate all the hard work she did for us, and cannot wait to have another photo shoot with her:)
---
Spectacular Job by Amy Rizzuto Photography
Reviewed on

8/20/2014
Jillian L
My wife and I were married in May this year, and we could not have been any happier with the photographs from Amy. She was one of the nicest people to work with and made us feel so comfortable throughout the whole process. Our engagement and wedding pictures came out even more perfect than we could have ever imagined. She was extremely professional and creative with the photos that she took and with all of the stress that goes into planning a wedding, my wife and I had one less thing to worry about knowing we had Amy to take our pictures. We would strongly recommend Amy Rizzuto Photography for any occasion that you would like to have beautifully captured with her pictures.
---
I will cherish these photos forever!
Reviewed on

7/28/2014
Katie D
There are not enough words to describe how wonderful Amy and her team are! I met Amy in September of 2012, and she was the very first vendor I hired after selecting my venue. Amy is so warm, funny, and caring. You feel like she is instantly your best friend! We had our engagement photos in May of 2013, and time flew with her. She is just so creative, and knew just the right shots to get. I am a huge fan of her photos because she takes advantage of natural light! Normally engagement sessions are 1 hour, but Amy gives you two, and then some if she is on a roll! Our photos were absolutely amazing. That is, until our wedding day came. She absolutely BLEW us away! We decided to choose her package that included a full day of shooting, so that we wouldn't miss any moments. We also added on a photo booth for some extra fun. Amy, Mekina, and Chelsea came into my room while my makeup was getting done, and it was like our old friends came to the party! They were so fun, and got right into it. My detail shots were absolutely stunning. They stayed out of the way but their presence made the day even more fun. One of my bridesmaids had her zipper break right before my first look photo with my dad. Chelsea handled it like a pro- even though I had a day of coordinator to handle things like this, Chelsea stepped in so that my coordinator could tend to the details downstairs. She sewed my bridesmaid right into her dress! She kept the mood light hearted so nobody would panic. I was so impressed! The girls were amazing during my first look photos, and brought my husband and I to every inch of the property. We got some amazing photos that I didn't even know I could get, besides the obvious settings! They have such a creative eye, and kept me so calm. The photobooth was one of the best add-ons I could have. I had a choice of backdrops, and the props were so much fun. There was always someone in there! The photos were ready for downloading the very next day and I can't tell you how many guests are using these photos on their social media! The best part was, Amy edited some photos from the day during my reception. She set up a laptop for a small slideshow during cake time, and I was blown away. The pictures were STUNNING! My guests were so impressed that so many photos were available right away! Not to mention, I asked Amy a few weeks later for a particular shot that I could use on my thank you cards, and she emailed them to me the next day. Amy, Mekina, and Chelsea--- you girls are AMAZING! Thank you!
---
Best Decision of the Wedding!
Reviewed on

7/24/2014
Mary M
Where do I even begin with this amazing and gifted photographer?! Hiring Amy was easily the best decision I made about my entire wedding (oh - aside from marrying the groom of course!). I think two most important things in choosing a photographer are their work and their personality (you don't want to feel awkward when you're posing for a camera). I knew from her website I loved Amy's work, but I could tell immediately when I met her that her personality made me feel so at ease it was as if we were old friends. When I met Mekina, her second photographer, the day of the wedding I felt the exact same way. They are both just so nice! Between my engagement & wedding photos, I can't begin to say how many people complimented my pictures...like raved about them (even people I didn't know!). They are truly incredible - there are pictures that capture such special moments where I didn't even know they were present. It takes such a talented photographer to capture such raw emotion like they both do. Additionally they helped make the wedding day so smooth. They were on top of every event that was happening and knew ahead of time where on the premises we should take pictures. Mekina even helped me with my hair when my headpiece started to fall. Thank you Amy & Mekina - you are the definition of a Dream Team!!
---
Amazing Photographer!!!
Reviewed on

7/15/2014
Danielle C
From the moment that my fiancé (now husband) and I met Amy at the coffee shop Drip in Madison, NJ we instantly knew that she was the one that we wanted to take our engagement photos! Not only did she show us some of her beautiful work, but she was so sweet and kind. She is the type of person that you sit down with and feel like you have known forever. We absolutely loved our engagement pictures and had such a wonderful time with Amy that we then asked her if she would be able to travel to Riviera Maya with us to capture our destination wedding! At first we thought that bringing our photographer with us to Mexico might not be in our budget, but after going over what things were really important to us we decided that having breath taking photos to last a lifetime was worth every penny. Amy brought along her wonderful assistant Mekina Saylor to Mexico with her and everyone loved them both! They were so nice, sweet and helpful throughout the whole process. They went way above and beyond the role of a wedding photographer. From patting the sweat off my face in the intense Mexico heat, to reapplying my lipstick. They even scouted out the abandoned mansion that I had mentioned that I wanted to get photos at a few times before my wedding day so they knew where the perfect photo spots were for my big day! To this day my husband and I say that bringing Amy to Mexico with us was the best decision that we made!! If you are looking for a fun loving and kind photographer that not only will get along wonderful with you and the wedding party, but also take amazing photos then you should definitely consider Amy Rizzuto Photography!!! We cannot thank her and Mekina Saylor enough for everything that they did for us and are so glad that they were able to be such a special party of our wedding day!!
---
Beyond Spectacular!
Reviewed on

6/12/2014
Jamie G
My review probably isn't necessary because her photographs speak for themselves, but I will attempt a review anyway. My wedding was quite easy to plan because I knew every vendor I wanted. The only vendor I didn't have a clue about was our photographer. I searched on The Knot for Northern NJ photographers and came across Amy's website after checking out about 20 other sites. Her site blew every other site out of the water. I immediately contacted her and set up an appointment. She graciously drove to me and we sat and talked over coffee. Within 30 seconds, I knew Amy was who I wanted. She was so warm and friendly, I felt as if I were talking to a childhood friend. Her passion for her job was immediately evident. She loves love, and even more, she loves photographing those in love. Before I even finished my coffee, I had booked Amy for our wedding. The day of the wedding, Amy and Mekina (her equally incredible second shooter...total dream team) showed up early to scope out the best scenery for the most spectacular photos. They made our family feel so incredibly comfortable and were so great with my young nieces. They made sure to take every picture we had requested with both friends and family. A third photographer, Leandra, was in charge of the photo booth (GET IT!) and was just as fabulous! Those pictures were available on a special wedding website the next day for our guests to see, share, and download. Aside from the fact that you want Amy and Mekina to be your best friends, my family commented on how unobtrusive they were, even though they captured every moment of the day. They even set up a slideshow toward the end of the wedding for guests to look at. A few days after the wedding, Amy chose some of her favorite photos from the day and created a wedding slideshow set to the tune of our wedding song. The photos were simply breathtaking. Friends and family continue to rave about the quality of the images a month later. Less than two months later I received an e-mail from Amy that our photos were ready. I had the best time looking at the over 1000 pictures that were captured that day. We didn't have a videographer, so seeing so many moments that we had missed was awesome! We are now in the process of creating our wedding album. One would think it would be a stressful process, but Amy has made it so incredibly easy. We will be choosing about 10 pictures that we want in the album and Amy will choose the rest! Whatever she does, I'm sure it will be nothing short of perfection! Amy and her team turned our special day into the most perfect day! We can't thank or praise Amy enough! I'm sure I'll be seeing her work featured in many bridal magazines for years to come. BOOK HER!
---
Meet The Owner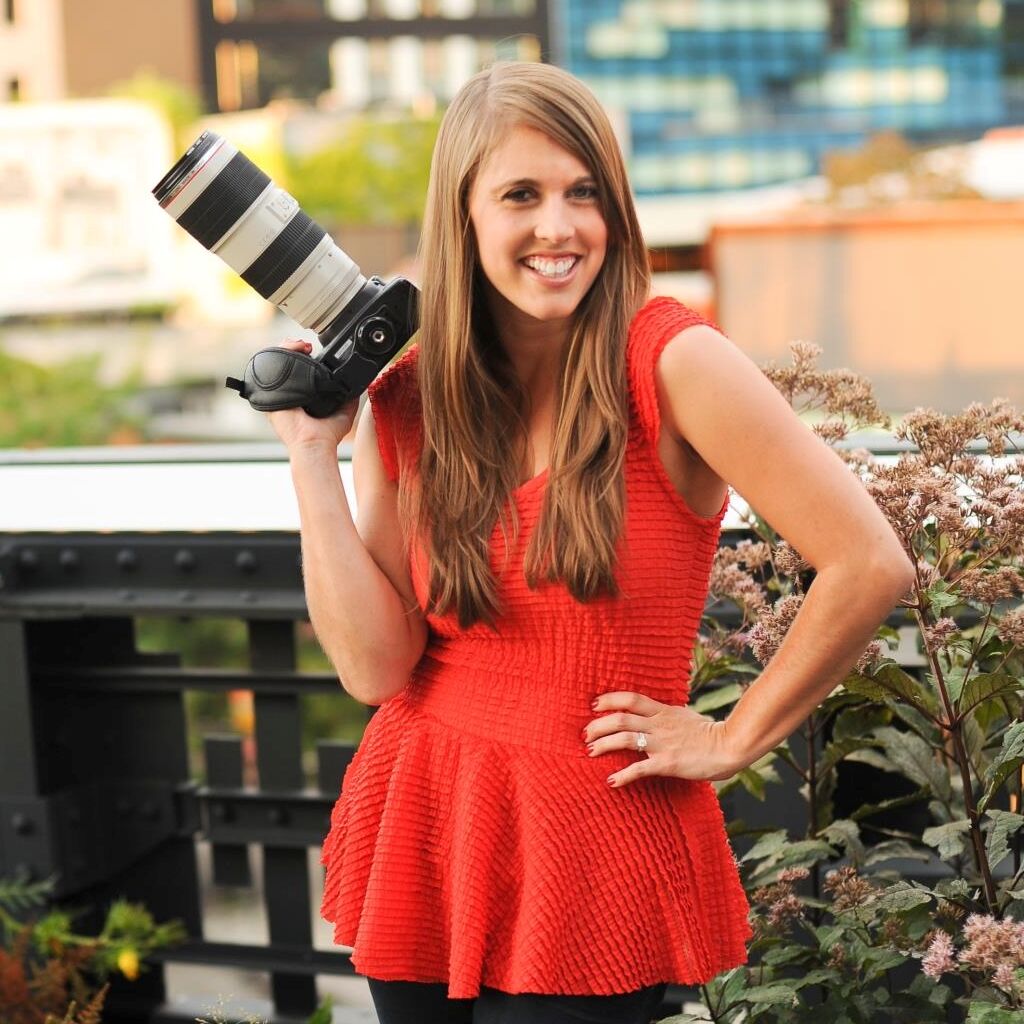 Amy Rizzuto
Before I was a wedding photographer, I was a bride. I had been planning my big day since I was a little girl, recreating it again and again with Barbie and Ken. When I received my wedding pictures, I was blown away. In front of me was a complete story of my day, details and all. I knew immediately I would treasure these photos forever. As a wedding photographer, I want my brides to feel the same overwhelming happiness that I did. When you look back at your wedding day photos, I hope you see a unique and authentic representation of your love, one you will cherish for years to come.
Send Message