Home

Andrea Jay Photography
Details
Bridal Portraits, Trash The Dress
Contact Info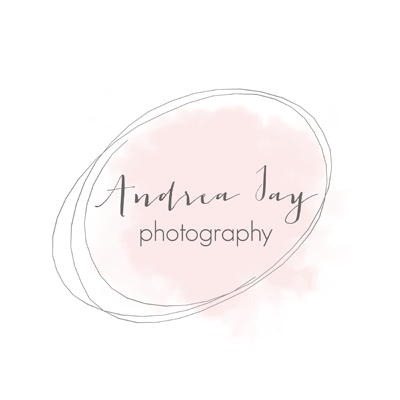 Best Worcester Area Photographer
Reviewed on

10/30/2014
Mary C
I hired Andrea after my sister turned me onto her site after a search on Craigslist. A few reasons why working with Andrea was so great for us: She reached out to our venue first. Our venue was a museum and they had a lot of restrictions, so Andrea took charge on that... Read More account and saved us some headaches. Andrea does amazing things with light. I have been in a couple weddings and the other wedding photographers that I've seen were great, but the way that Andrea lit our reception blew us away (which is wonderful, because we had a dark ballroom). 100% recommend her!
---
Easiest wedding related decision that I made!
Reviewed on

10/14/2014
Thanks Andrea for doing an amazing job last Saturday! Andrea has been great to work with since the first contact that we had from her. After we met her for the first time, I was really put at ease with our decision to hire her. My fiancee and I were so nervous to hire a... Read More photographer, photography is really important to us, and its such a big investment, but Andrea's images stood out to us. Andrea was practically invisible, we hardly knew she was there (in a good way!), but she really took the lead when it came to family formal time and we were done with that in no time. The preview that we saw was amazing and I can't wait to see the rest of the images!
---
Stunning photographs!
Reviewed on

10/05/2014
Kalynn L
Andrea Jay Photography did an outstanding job photographing my wedding. Originally, I was planning on getting married on the beach on Cape Cod however that morning I had to make the decision to have the ceremony at the restaurant where the reception was held. Andrea did an... Read More amazing job at using the space we had to capture beautiful formal pictures. Andrea did her research and found a windmill near the reception so we could still have pictures on the beach for my husband and I when there was a break in the rain. The pictures are everything I hoped for and more. Andrea listened to all my requests from the beginning and was professional at keeping us on schedule. Her style is truly unique and stunning. What I love about the pictures are the personalities and the mannerisms of my family and friends that she captures perfectly. She was not obtrusive and still managed to capture the little details that we couldn't fully take in on our wedding day. I would highly recommend Andrea Jay Photography!
---
Andrea was amazing to us!
Reviewed on

10/02/2014
We used Andrea as our photographer for our wedding in Sharon last June. She was always very professional and prompt in replying to our emails. On the day of the wedding she was amazing. Her second shooter Amanda was very professional too! Andrea captured all the details... Read More and lots of candid moments and I really liked the style of her work. She was also very easy to work with, I am definitely camera shy, and she was very disarming and made me feel comfortable. Our photos were delivered quickly and the quality was amazing. They really capture who we are. Thanks so much for capturing our day, Andrea and Amanda!
---
More Than Imagined!
Reviewed on

7/08/2014
Angela G
We found Andrea Jay Photography through a general search, and the internet was really on our side that day. We fell in love with her portfolios online! Andrea is so responsive and so nice. Her prices are more reasonable than anyone else for the work she does, and effort she puts... Read More in. We had our engagement photos done in May over Memorial Day Weekend. We had to reschedule the first date due to rain, and she was so easy. This woman was prancing around fields and hillsides with us while she was about 6 months pregnant. Knowing how that feels, it shows just how devoted she is. She really understood what we were going for! We love our photos- the quality is great and we got them back so quickly. We're very confident that our wedding day will be perfect, heavily in part due to Andrea!
---
Just Perfect!
Reviewed on

7/07/2014
A-Wen H
We love our pictures!!!!!! Andrea was so professional and very easy to work with. The turnaround time for the pictures were incredible!! We showed the pictures to everyone and to relatives who weren't able to attend the wedding and they all love the pictures and said they felt... Read More they were at the wedding just by looking at the pictures. Andrea did such a great job capturing the atmosphere and the energy at the wedding day in pictures. I had smiles on my face looking at the pictures feeling I relived the wedding day again! Thank you so much Andrea!!
---
Best and reasonably priced photographer.
Reviewed on

6/27/2014
Laura S
I had found Andrea through a friend and once I contacted her she got back to me the next day. My fiancé and I had our engagement pictures and she traveled from Rhode Island and roamed with us around Boston.She has great suggestions for poses and is willing to work with you. I am... Read More so excited for her to capture our wedding day. I highly recommend Andrea!
---
Photographer
Reviewed on

10/16/2013
Lisa A
I had Andrea photograph my engagement photos and wedding. We got some beautiful pics! She has good use of light and I really liked the second photographer that she brought the day of the wedding as well. I would recommend Andrea. Her prices are very reasonable too!
---
Amazing service and beautiful photography for our wedding
Reviewed on

10/01/2013
I booked Andrea last minute for our small wedding in Central Mass. Even though everything about our wedding was crazy and last minute, Andrea kept a cool head. She provided great suggestions about our timeline and how we could put our day together. She was amazing with... Read More our children who didn't really want to be photographed towards the end of a long day. We received our photos quickly and are just blown away by her attention to detail and how she really captured us being ourselves in a really high stress day. Thanks!
---
Exactly what we wanted
Reviewed on

9/08/2013
Catherine S
We had a very small wedding and spent lots of time focusing on the details. When it came to a photographer, we had some recommendations from family and friends, but Andrea's blog stuck with me. You can see people in her photos, not the composed, prepared, and staged shots of... Read More people - but real photos of real people having real moments. I knew that was exactly what I wanted. And it is exactly what Andrea provided. My pictures were beautiful. They captured the spirit of the wedding, and the moments that all of our guests shared with each other. When we look at them, we truly remember our wedding - the moments we shared with our friends and our family, and all of the details we worked so hard to make perfect. But it gets better - Andrea herself is amazing. She is so nice, and so unobtrusive as a photographer. It's easy for her to get candid moments when sometimes you can't even tell she's nearby! She also helped us figure out what we wanted, and managed to deliver it despite us providing pretty vague direction. Bottom line is I would not hesitate to recommend Andrea to anyone who is planning a wedding. I am so grateful to her for capturing mine so beautifully.
---
Engagement pictures
Reviewed on

9/06/2013
Lauren I
My fiancé and I had never had professional pictures done. In fact, I think the last time we had those types of pictures taken was in grade school! We heard about Andrea through a mutual friend. We saw the pictures from our friends wedding and decided to contact Andrea. She was... Read More nice, personable, professional, punctual, and fun! We had a wonderful experience with Andrea during our engagement photo shoot. She will also be taking pictures at our 2013 Fall wedding and could not be more excited. Go with Andrea!
---
Would use her again and again!
Reviewed on

8/02/2013
nicole c
Andrea was fantastic... she helped us decide on a ceremony time to get the best lighting... she took all the photos we wanted and dealt with the youngest nephew who didn't want to be part of the photos he should have been in (and snuck into the photos he shouldn't have been... Read More in). Our low-key, intimate wedding was more stressful than anticipated, but she went above and beyond her role as photographer and captured everything we wanted and more!
---
I love my photos!
Reviewed on

7/23/2013
Candace B
Andrea was fabulous from start to finish. She was always available, professional and made us feel so comfortable working with her. My husband is really camera shy, but quickly relaxed. We got our photos quickly and love, love, love them!
---