Home

Austin Wedding Hair & Makeup
About this Vendor
Specializing in Pinterest Hair & Makeup Styling!
New 2017 Fall/Winter pricing We do Airbrush or Traditional Makeup and Stunning Wedding Hair! Text or call us so we can reserve your special day before it gets booked! 512.301.9115 See us on Pinterest: https://www.pinterest.com/celsa56/austinweddinghaircom/
Details
Beauty Group Bookings, Hair + Makeup Trials Available, Hair Stylists, Airbrushed Makeup, Eyelash Extensions, Makeup Artists, On-Site Hair + Makeup, Spas, Beauty
Contact Info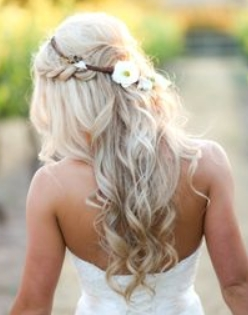 Beautiful Hair and Make Up`
Reviewed on

5/06/2014
Melanie K
I just wanted to tell you how absolutely wonderful Kristan was! From the first time she did my practice run I knew she was the right person to trust the day of my wedding! She knew exactly what I wanted! I felt so beautiful the day of my wedding! She also did my sister-in-law,... Read More best friend and Moms! Everyone loved the way she did their hair and make up! Not only is she extremely talented but she is beautiful and sweet as can be!! Thanks Austin Wedding Hair and Make up! You made my day so stress free!
---
Celeste is great to work with!
Reviewed on

4/28/2014
Allie R
I was put in a bind three weeks before my wedding when my hair and make up group canceled on me. Celeste was already booked but went out of her way to help me find others available. I ended up having to book with another service but based on her attitude I would recommend her!
---
Great service at an affordable price!
Reviewed on

4/17/2014
Working with Celeste was an absolute pleasure! She worked with me during two hair trials to decide on the perfect hairstyle for my wedding--as I kept changing my mind! I arranged for Celeste to do my (the bride) hair in addition to my two bridesmaids. She was incredibly helpful... Read More when we were choosing hairstyles, both in helping us select styles that would hold up through the wedding, and that suited our range of hair types. Overall, Celeste was a joy to work with, and did a great job for my wedding!
---
Reviewed on

9/17/2017
Marci K
Celeste did all of the girls hair and she did a fantastic job! She was on time to set up, easy to communicate when booking and a reasonable cost. I got so many compliments on my hair and it helped make me feel like the prettiest women in the room as I should on my wedding day.... Read More She was great to get ready with and a joy to be around. Highly recommended.
---
Reviewed on

8/30/2017
Sarah R
Celeste and Heather were so wonderful. They did a great job keeping us on schedule, arriving on time, and also being patient with my 3 flower girls (no small feat). We are so grateful to them and would recommend to anyone.
---
Reviewed on

7/14/2017
Jaime B
OK
---
Reviewed on

6/19/2017
Courtney W
Celeste and Yona were incredible in providing my bridesmaids, mother, grandmother, mother-in-law and myself in exactly what we were looking for to make us feel beautiful on my wedding day. I cannot recommend their services enough! Everyone was ecstatic with how amazing Celeste... Read More did their hair, and how Yona did wonders with our make-up! They are both truly artists.
---
Reviewed on

8/31/2016
Kari R
Celeste was so great to work with preparing for my bridals and my wedding day! She was able to make my hair vision come true without a hitch. She also was super flexible when we had several people want their hair done last minute. I can't tell you what a relief it was knowing I... Read More didnt have to worry how my hair would turn out for my wedding day. I knew I was in good hands! We all received many compliments on our hair the wedding night! : )
---
Reviewed on

5/31/2016
Celeste was truly a gift on my wedding day. She has such a talent, and I am truly grateful. When I went to my trial I told her in my history as a bridesmaid, stylists often pin my hair so close to my head it makes my hair seem volume-less and flat...and I have very thick and... Read More curly hair, which I'm quite fond of! She kept my hair flowing, beautiful, and as she put, whimsical. After my trial run with her, I raved about her to all my bridesmaids, my mom, my mom-to-be, and my aunt, and we all looked FLAWLESS at my wedding and got lots of compliments. I was even told "I've never seen a bride's hair look so amazing." Our makeup artist was Yona, who also did an exceptional job. She was friendly, fun, and made me feel so beautiful on my special day. This is saying a lot for a girl who is picky about her makeup. I have literally gotten it done, and then had to entirely re-do it because it looked nonexistent and made me feel not like me. HUGE thank you to Celeste and Yona for making our hair and makeup dreams a reality on my wedding day! I would recommend them to anyone and everyone!
---
Reviewed on

4/10/2016
Angela S
Celeste did my hair along with my bridal party and she did a fantastic job! Everyone had a picture idea that they wanted and Celeste was spot on with every single one! My hair was extravagant! Everyone at the wedding was taking photos on my hair!! Haha! It was the hit of the... Read More wedding! My mom also loved her hair and she is very hard to please! I cannot say enough good things about Celeste! Easy to book! She showed up right on time! She made the morning of my wedding fun! Highly recommended!
---
Hire Celeste for your Wedding!
Reviewed on

11/04/2015
Jessie G
Celeste is a great hair stylist! She was always quick to answer emails and she worked with me on creating a wedding day hair and makeup timeline for my bridesmaids. On our wedding day she arrived right on time, set up quickly and got started right away. She did my bridesmaids... Read More (6) hair and my mom's hair and all turned out beautiful. She worked really quickly and everyone was done in plenty of time for pictures. Her pricing is also great – very reasonable! The only issue we had - which isn't a big deal and doesn't affect how the styles turned out - is that Celeste only accepts one payment for the group, whether cash or check. This is stated in her contract, but it made dividing the tips between her and the MU artist difficult and awkward at the end - so just plan the payments and tips ahead of time!
---
Beautiful work
Reviewed on

10/13/2014
Kayla S
Celeste and Aneysa did an amazing job on all of us girls. They were a pleasure to work with and everyone looked amazing!
---
Better than I could've asked for!
Reviewed on

8/18/2014
Briana T
Aneysa worked with me on my hair. We had a trial run first (there was a little miscommunication about the price of the trial run, but it was worked out). Then Aneysa came the day of the wedding to do my hair at the venue out in Kyle, TX. She was on time, and came super prepared.... Read More My mom couldn't figure out the buttons on the dress, but Aneysa helped out with that; she fixed up some of my bridesmaids hair (the lady from another vendor did their hair and it was just awful). My hair stayed in place all night, even with the dancing and humidity in my outdoor wedding with the TX heat. I love how soft and whispy she made my bun. I felt so classy and elegant. She also stayed until I was ready to walk out to put the veil in perfectly for my bun (it was kind of complicated). I can't express how much I appreciated all she did for me. She went above and beyond and seemed to be the most put together person there, haha. I just love her. I don't know what I would've done without her. I highly recommend working with AWH, and ask for Anyesa. She's just plain wonderful.
---
Love Love Love
Reviewed on

7/24/2013
Stephanie P
Celeste was so much fun to work with! She was dancing and cracking joke the whole time with us and ALL of our hair turned out amazing! I received so many compliments on it and it didn't fall or melt in the hot Texas heat. She even satisfied my picky teenage step daughter... that... Read More is an accomplishment in its own right :) Celeste did exactly what I asked and made it so much more perfect than anything I could have imagined!
---
Looked and Felt Beautiful
Reviewed on

5/28/2013
Samantha C
I hired Celeste from Austin Hair to style my bridal party's hair for our April 13th wedding. I found Celeste through The Knot website, and liked her stills and the styles she displayed on the page and her personal website. Also, her pricing was reasonable compared to other... Read More companies and salons who would have over-charged me for the same services. Celeste was also willing to travel, which also became a factor because I needed someone to be flexible if we needed to change locations at the last minute. Celeste and I first met for a trial hairstyle run about a couple of months before the wedding. I had my mother and matron of honor with me, and Celeste took the time to talk to me about styles I liked, how we could work with my hair's natural texture and what my bridesmaids' and parents' styles would possible be. Celeste was so friendly and gracious to allow us to come in early on a Sunday since we are from Dallas and were visiting for the weekend. I was impressed with how accurate she came to the style I had wanted, even though it was different that what I had originally imagined. On the day of the wedding, we had a bit of a hiccup because I had originally told Celeste to meet us at the ceremony site, but I had forgotten to tell her we would instead be meeting in my hotel room. That was my fault, but Celeste was awesome enough to work with the change of plan and fight Austin traffic! After that, everything went wonderfully. She set up quickly, had everyone in curlers in about 30 minutes. Bridesmaids, moms and bride were ready to go almost an hour earlier than expected! It was fabulous! We made all our appointments early that day, and I have to say it was probably because of her ability to get everyone styled and done in a timely manner. My mother-in-laws and bridesmaids all loved their hair. We appreciate all of Celeste's hard-work and time she took to make us look beautiful.
---
Perfect
Reviewed on

7/12/2012
Crystal L
I loved working with Avery! I did a trial run that exceeded expectations (no adjustments needed), and the magic was re-created again on my wedding day. Also, they easily accommodated later additions as more people jumped on the wedding make-up train.
---
perfection!
Reviewed on

6/12/2012
mikki g
I was very pleased with my make-up for my wedding and bridal shoot. Avery was so great to work with. She incorporated her expertise with the look I wanted and the makeup was flawless. Krista was also great with setting up appointments and sending reminders. This was a great team... Read More to work with and I would recommend them to anyone!
---
Gorgeous makeup
Reviewed on

11/26/2011
Larissa S
I loved Lisa! My makeup was beautiful and exactly what I wanted!! She was wonderful to work with!
---
I do not recommend.
Reviewed on

9/21/2010
Jessica K
Celeste recently did my wedding and to keep a long story short she was late to my wedding, she was very rude, and did a poor job on my bridemaids and mother-in-laws hair... all of them had to fix it in the back. She blamed the poor job on the hairstyle I picked which was loose... Read More curls and two tendrils by the face and that didn't work with the girls type of hair. She then said they my hair took a lot of time because it was oily and dirty and she had to keep retouching it. All she did was put my hair in curlers and then re-curl two strand because I asked her to. It really was a horrible experience and I wouldn't want any bride to go through what we did.
---
Meet The Owner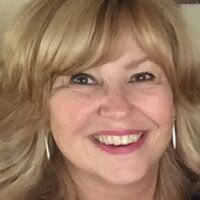 Celeste Alter
See our Pinterest page https://www.pinterest.com/celsa56/austinweddinghaircom/ to know what the latest Hair & Makeup trends are. You can be assured that we know how to make our Brides Feel and Look Gorgeously Current! Often clients often tell us they feel at peace knowing their desired timeline & looks will be realized when we are their styling team. Fun and pampering are a must!